When we released our last Ultimate Bag Guide, many of you asked us to give the same treatment to the iconic Chanel Classic Flap Bag, and we thought it was an excellent suggestion. This month marks the revolutionary shoulder bag's 60th anniversary, and somehow, it's even more popular now than it was in 1955.
Whether you're a young celeb looking to carry a flashy mini bag in front of the paparazzi or a corporate maven looking for a roomy day bag that announces that you've arrived, the many sizes, colors and variations on the Classic Flap mean that there's likely a version that will suit your purposes. And because Chanel regularly increases its prices, the bags tend to hold their value well for years, meaning that buying one now isn't too risky–you can always sell it and recoup most, if not all, of your money. That's if you don't want to pass it down to your daughter, of course.
Below, we've compiled as much information as we could about the bag's particulars. Because Chanel tends to keep things close to the vest, some information might be incomplete. If you can think of anything that might be a useful addition to the guide, please let us know in the comments.
The Chanel Classic Flap Bag
Year Created: 1955
Sizes Currently Available: Extra Mini, Mini Rectangular, Mini Square, Small, Medium, Jumbo, Maxi
Most Recent Price Increase: November 2017
Availability: Chanel boutiques and store-in-store locations only; certain colors, sizes and leather may require a wait list
Sizes
Note: To help indicate differences in size, these pictures are approximately, but not perfectly, to scale
Chanel Classic Flap Bag – Extra Mini
6.7″ W x 3.9″ H x 3″ D
New Price Unknown in Lambskin, Patent or Caviar Leather


Chanel Classic Flap Bag – Mini Rectangular
7.9″ W x 4.9 H x 2.8″ D
$3,300 in Lambskin, Patent or Caviar Leather


Chanel Classic Flap Bag – Mini Square
6.7″ W x 5.2″ H x 3.1″ D
$3,100 in Lambskin, Patent or Caviar Leather


Chanel Classic Flap Bag – Small
9.3″ W x 5.7″ H x 2.6″ D
$4,700 in Lambskin, Patent or Caviar Leather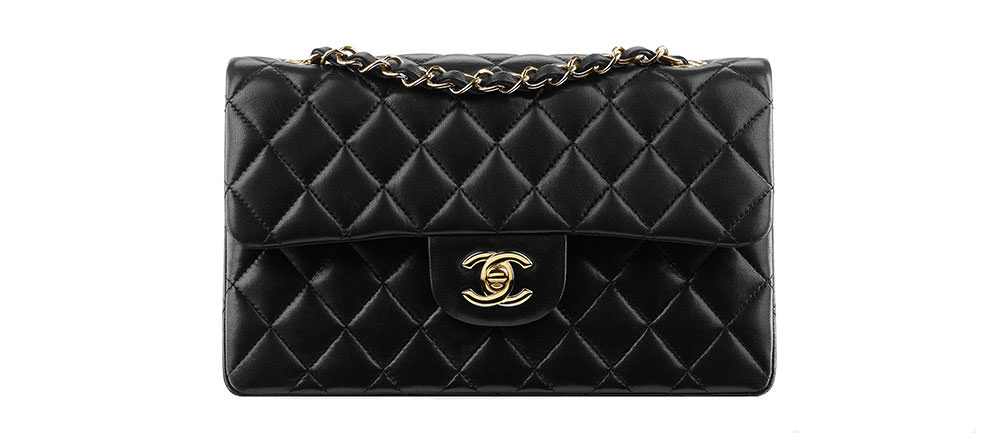 Chanel Classic Flap Bag – Medium
10″ W x 6.3″ H x 3″ D
$5,300 in Lambskin, Patent or Caviar Leather – $3,700 in Velvet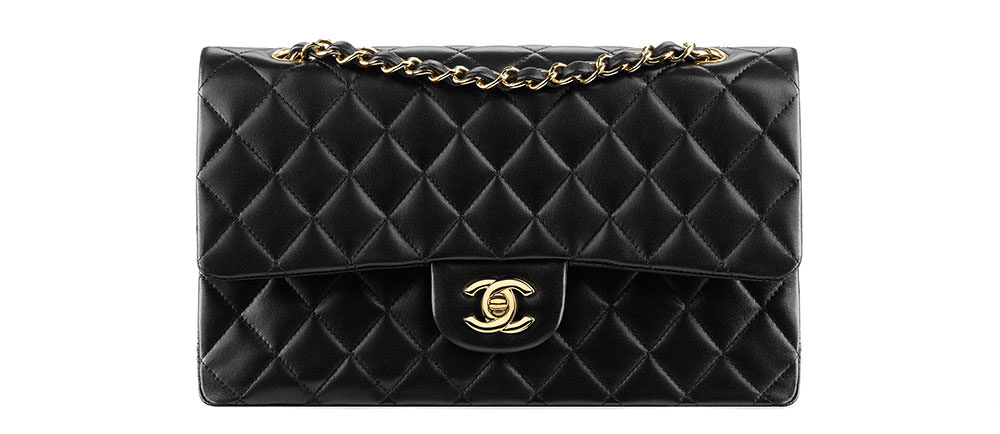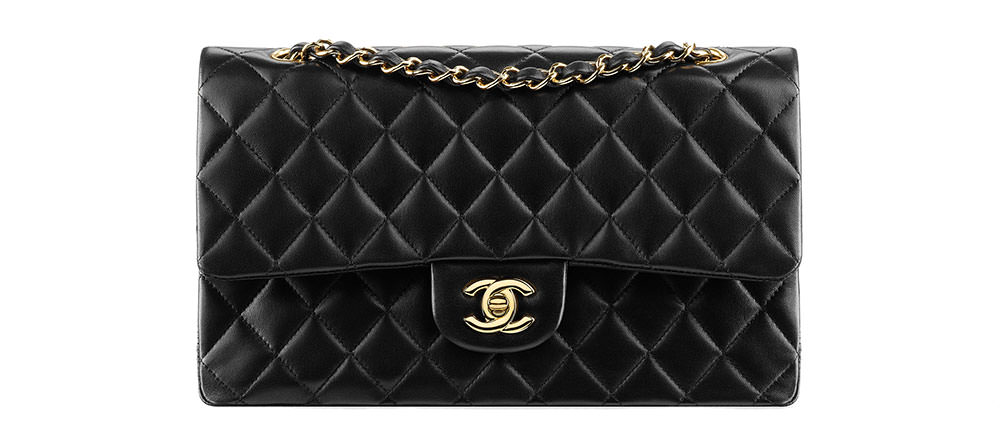 Chanel Classic Flap Bag – Jumbo
11.8″ W x 7.7″ H x 3.9″ D
$5,900 in Lambskin, Patent or Caviar Leather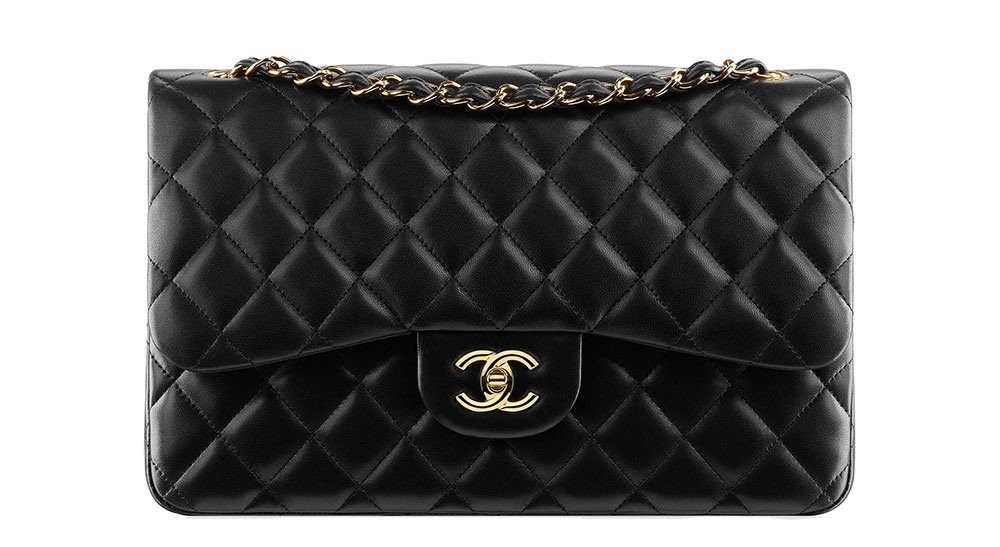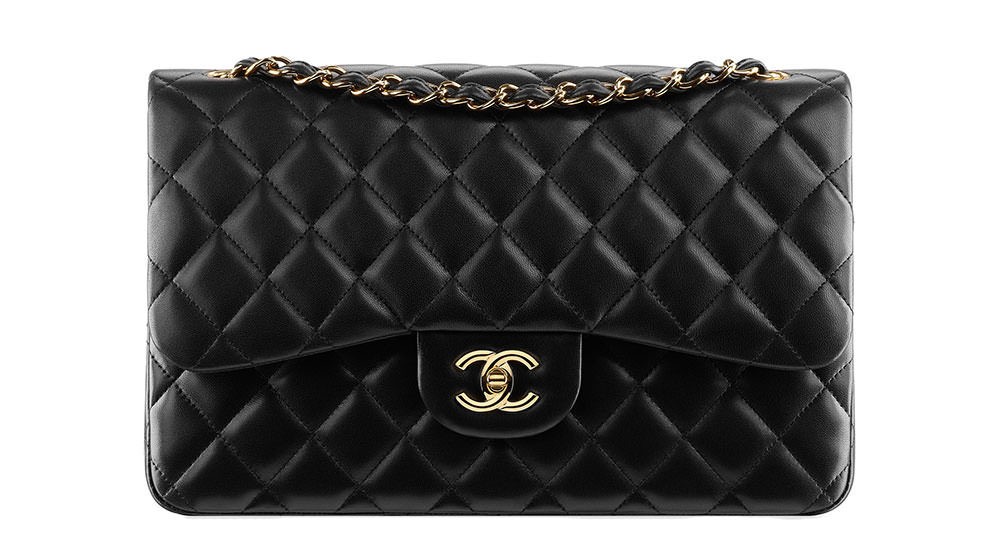 Chanel Classic Flap Bag – Maxi
13″ W x 9.1″ H x 3.9″ D
$6,400 in Lambskin, Patent or Caviar Leather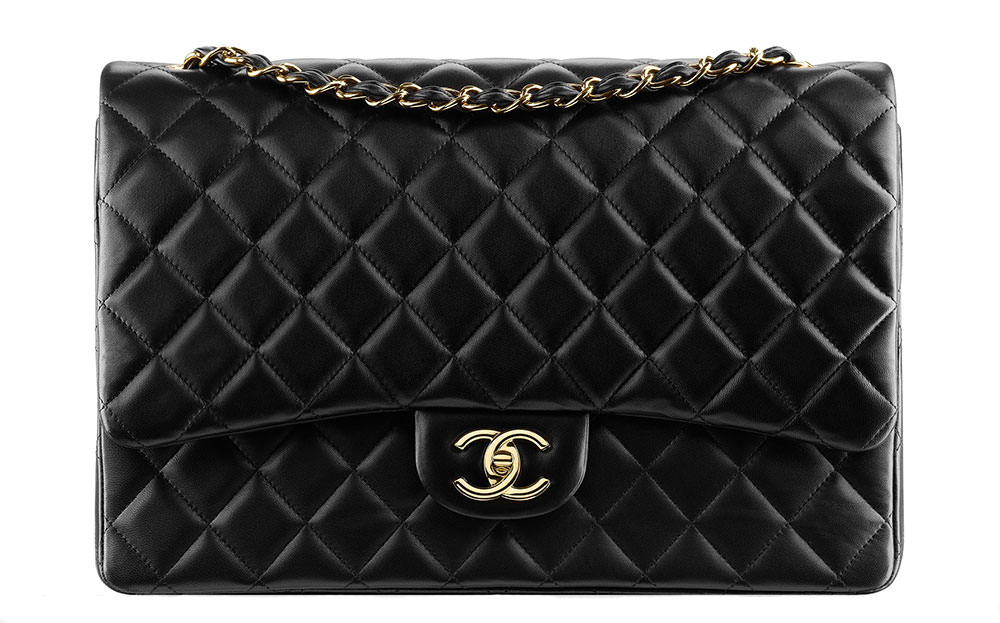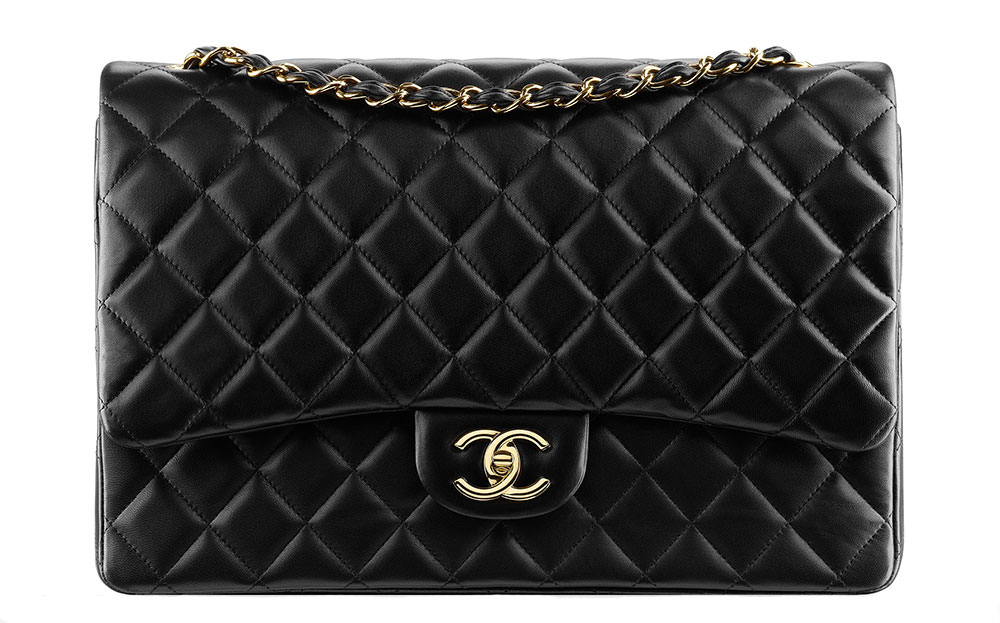 Common Leathers and Materials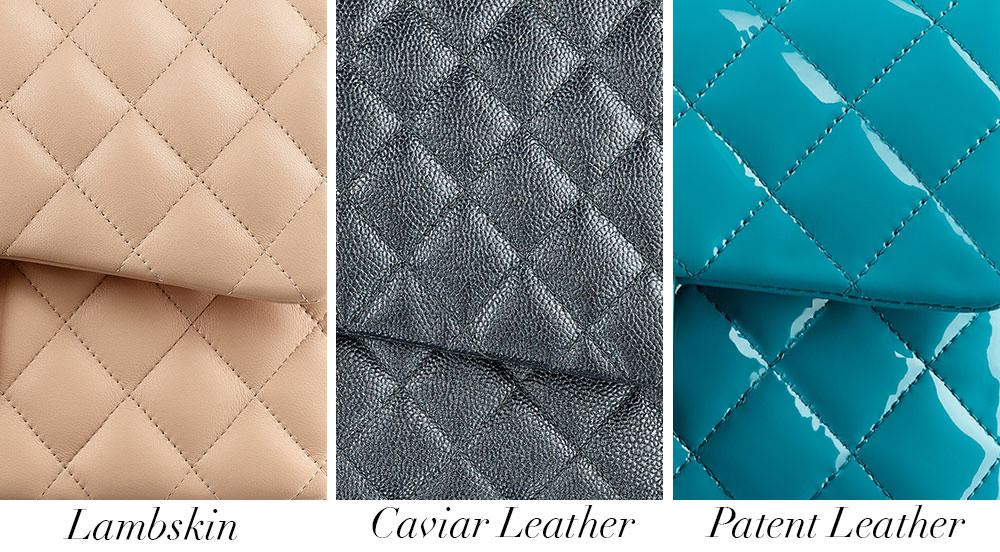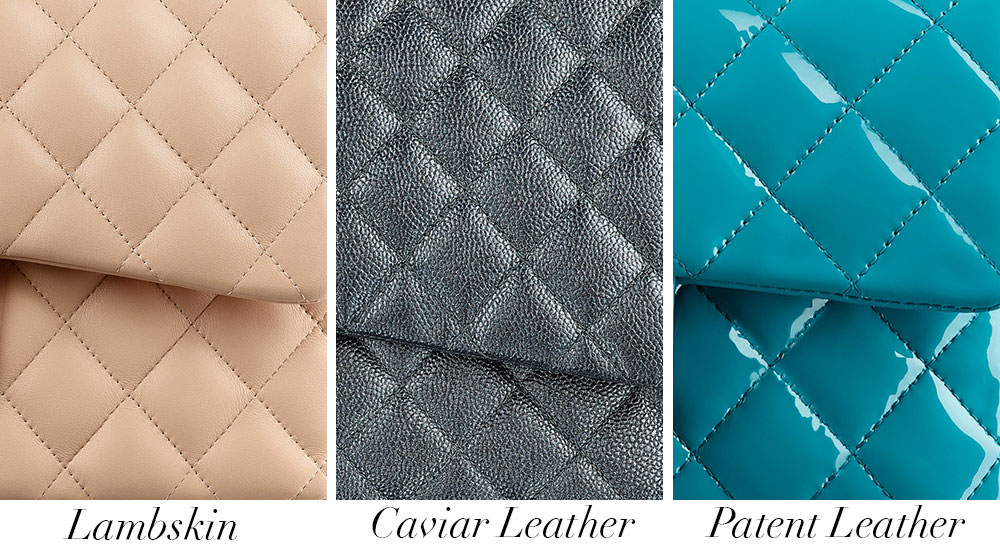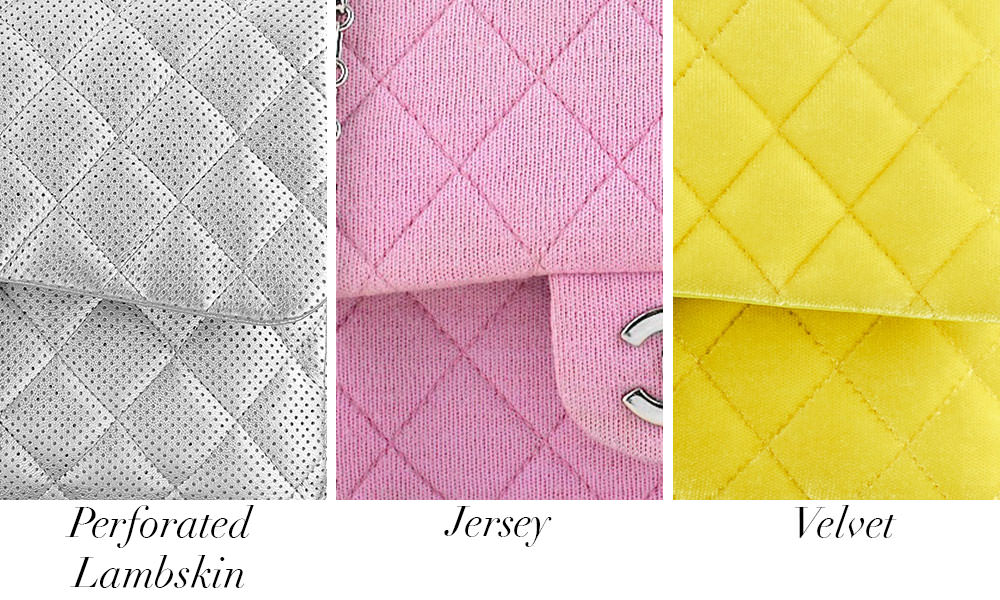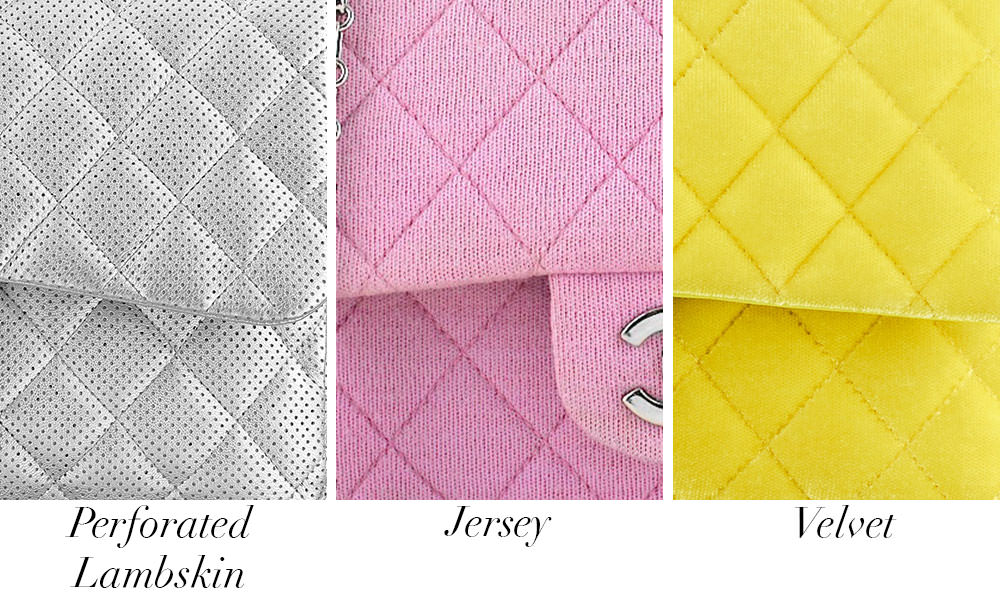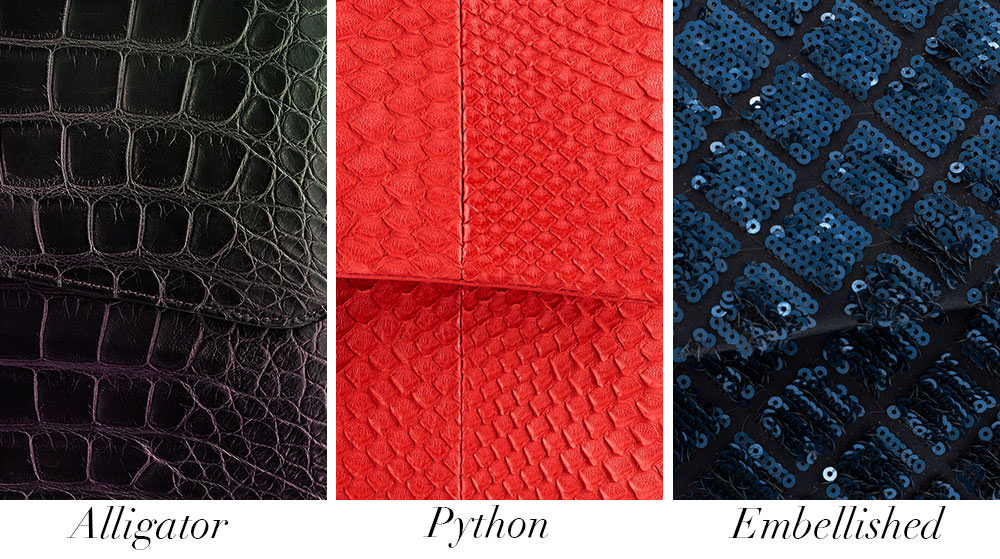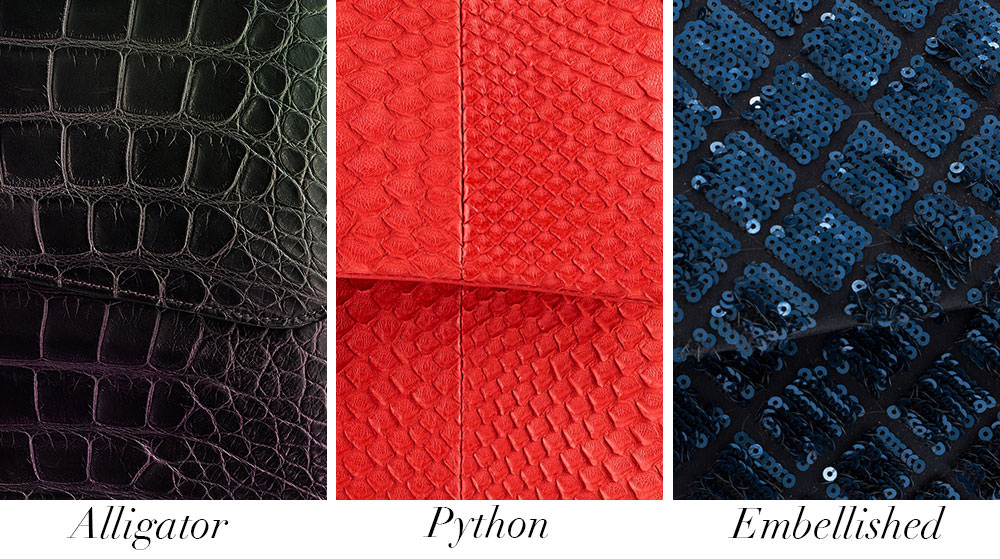 Colors
Permanent Colors


Common Colors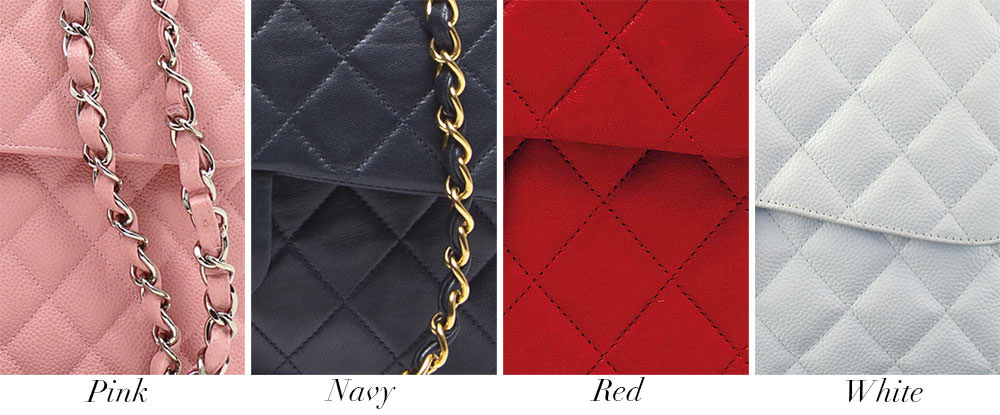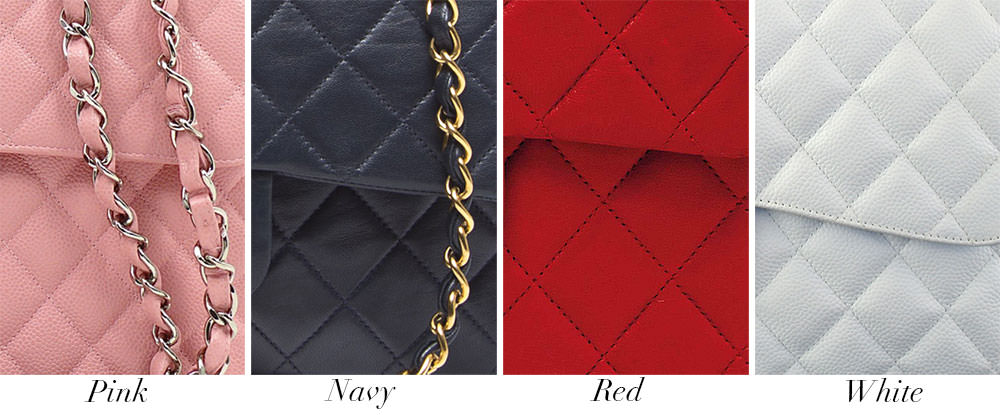 Hardware Colors and Finishes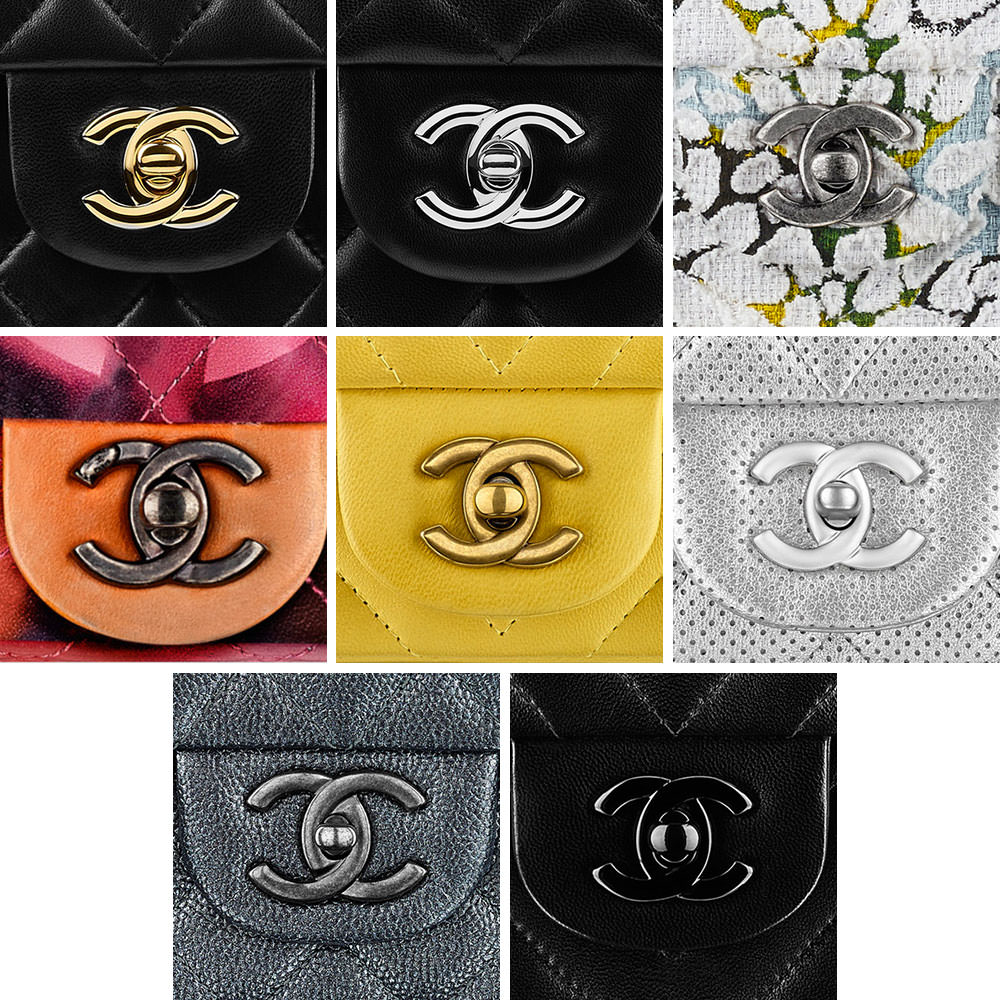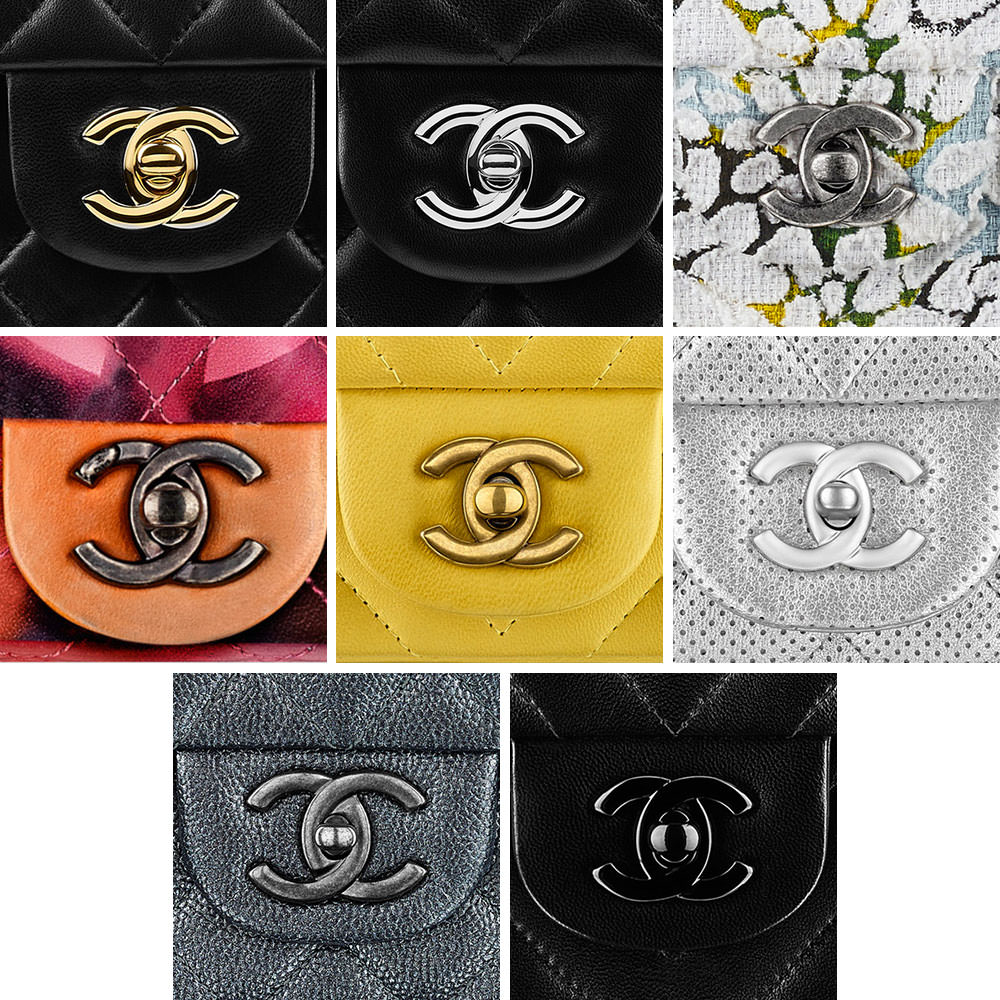 Alternate Views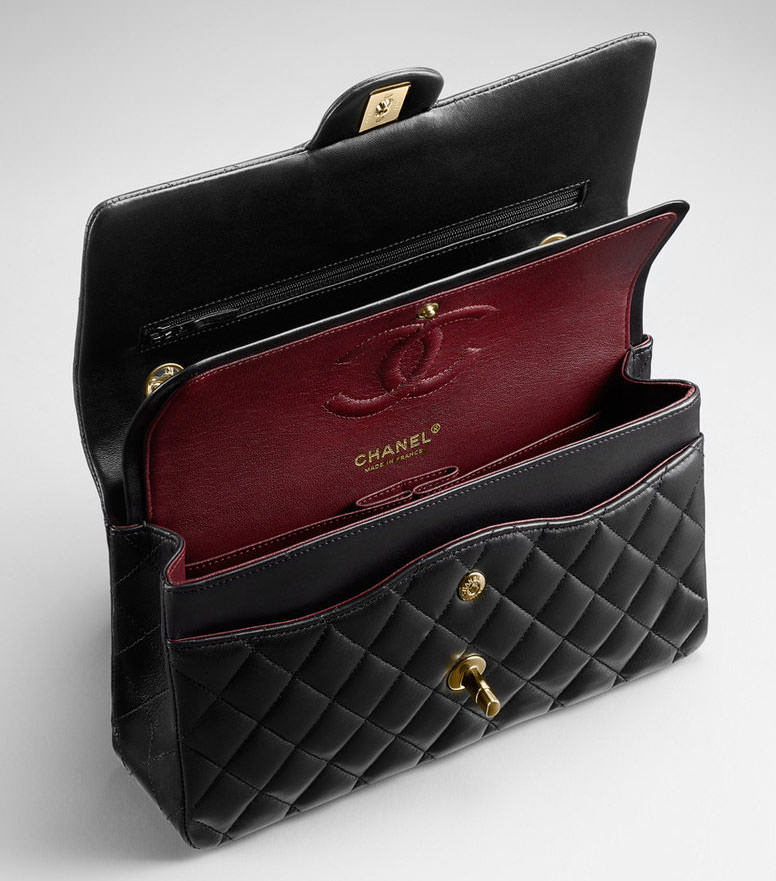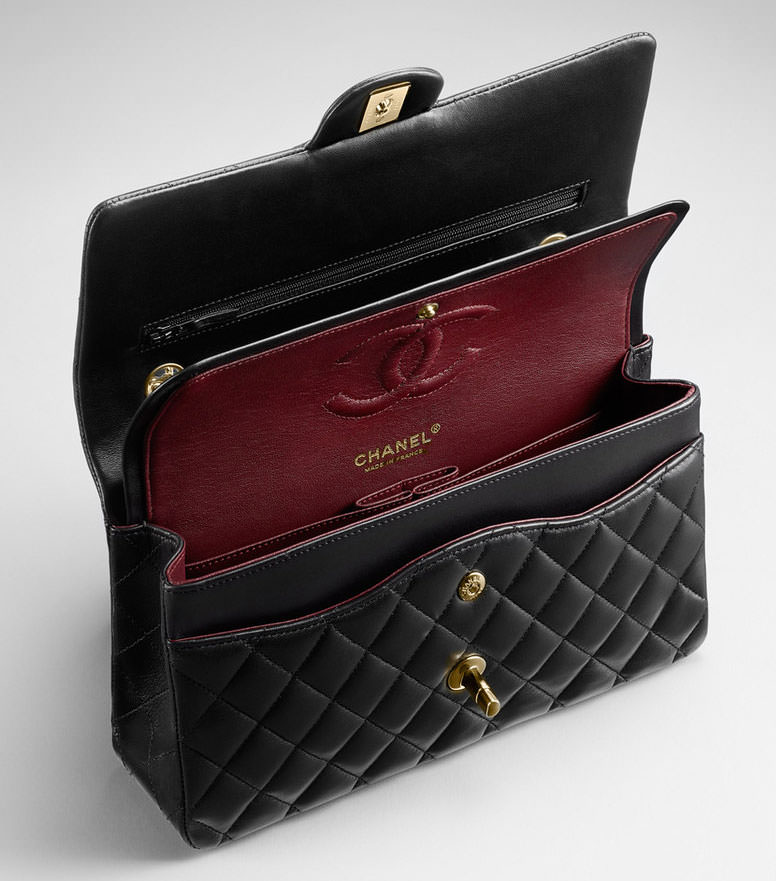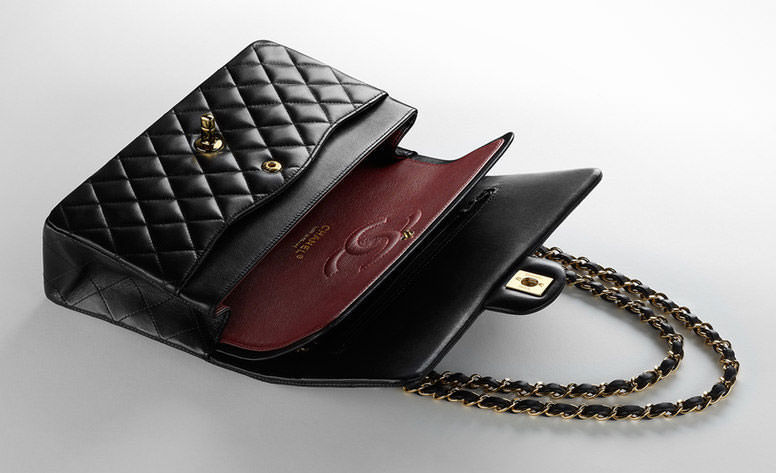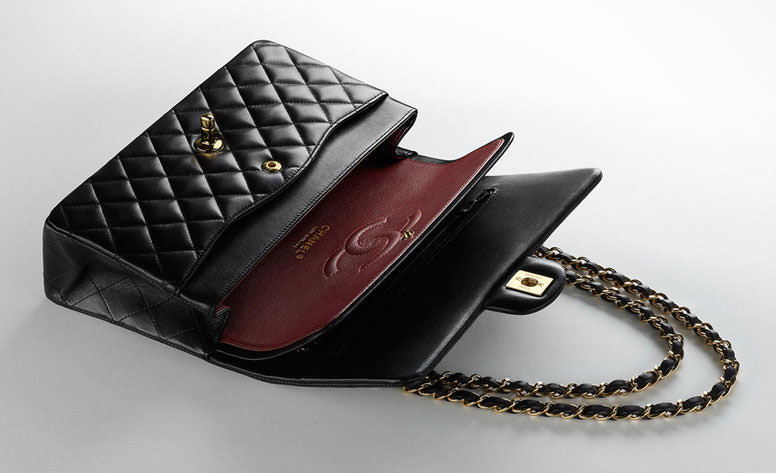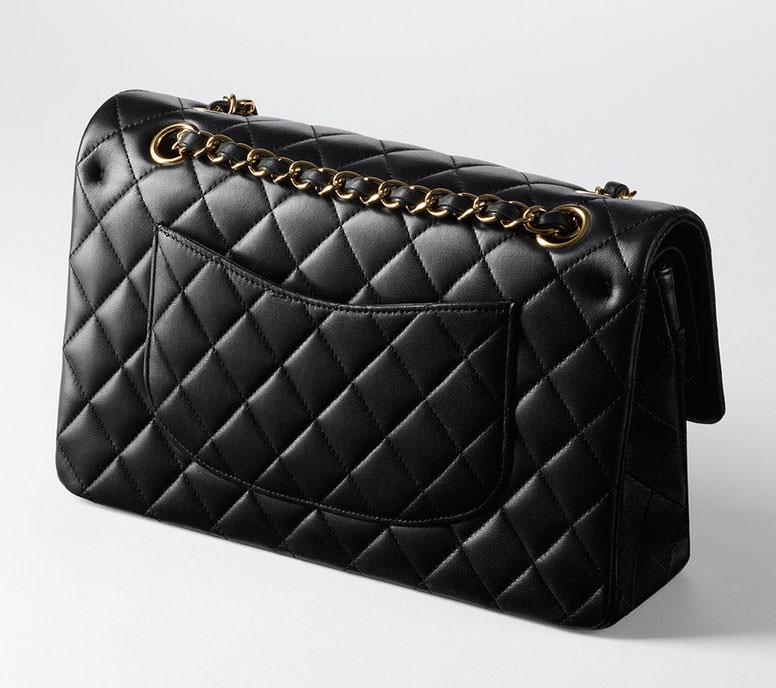 Size Comparisons
Square and Rectangular Mini Flap Bags
Jumbo, Medium and Mini Square Bags
Jumbo, Medium and Small Bags
Maxi and Jumbo Bags
Medium and Square Mini Flap Bags
Jumbo and Medium Flap Bags