The Longchamp Le Pliage may not be one of the handbag world's most luxurious bags of all time, but it certainly can be argued that it's one of the most recognizable. Admittedly, when I think Longchamp, I automatically think of the brand's nylon Le Pliage bag, which has become synonymous with the brand.
Considered one of the most perfect grab-and-go bags, it's ideal for the everyday and beyond. Not to mention, the Le Pliage has been a best seller for years and is sure to remain one even longer. In fact, in 2016, we even reported that on average, Longchamp had sold more than 1 million per year for 2 decades.
An Icon Reinvented
While the original is trusted both for its performance and quality, there are so many other iterations of the Le Pliage, and they are not to be ignored. From mini versions to prints, leather, and beyond, the Le Pliage has been reinvented time and time again. From the jeans and t-shirt wearing mom to the most fashion-forward, trend-wearing style star, there is truly a Le Pliage for everyone.
Recently, when combing through photos for our coverage of NYFW, I spotted a mini Le Pliage on influencer @greivy, and instantly, I was sold.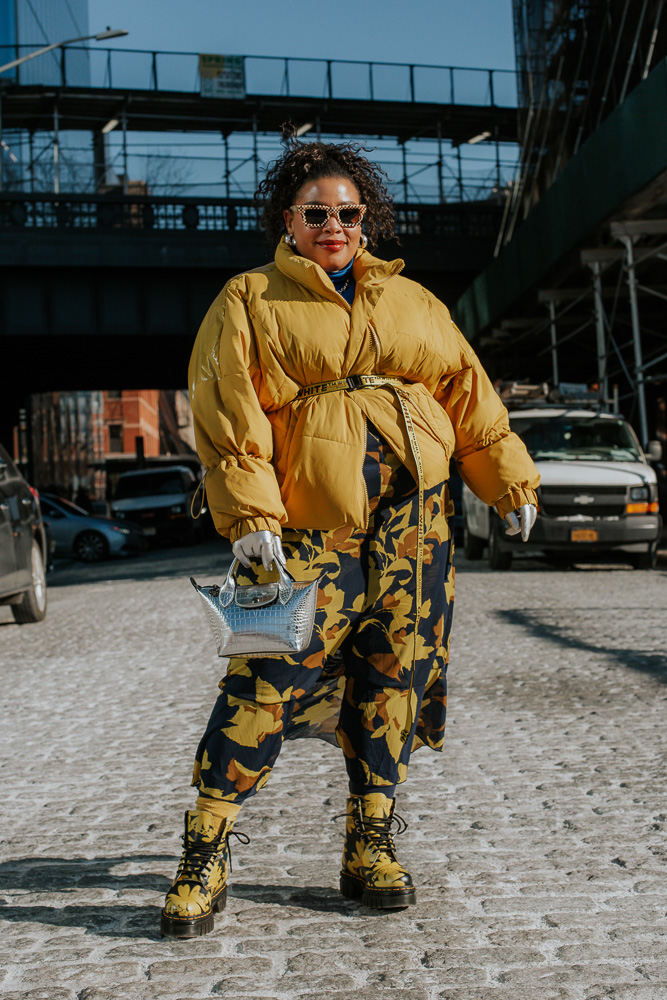 The Longchamp Le Pliage Cuir Croco
I haven't owned a Longchamp bag since college, but this mini metallic version of the iconic Le Pliage instantly stole my heart. The way it pairs so well with the casual cool outfit is a total vibe, and even though it's not the most functional bag (it is tiny, after all), it can still hold your phone and a few other small accessories. I guess you could say I've been influenced, but I'm not mad at all.
This version of the Le Pliage is equal parts sophisticated, glam, trendy, and fun. Crafted from crocodile-style metallic calfskin, it's a statement-making piece that won't break the bank, and I have to say it's refreshing to fall for a bag that's outside of the typical realm of brands that catch our eye.