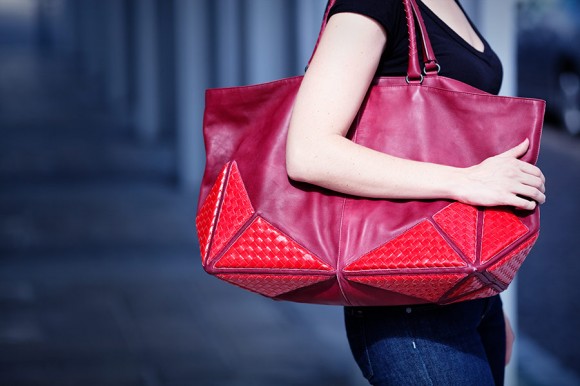 ♪ On the ninth day of Bottega Veneta we have a trio of skins, in a large spacious bag that you can carry everything in! ♪
As we near the end of our Twelve Days of Bottega Veneta, the items continue to increase in price and continue to impress.
When I first saw the Bottega Veneta Karung Nappa Umbria Shopper on the runway, I fell in love. This shopper consists of a nappa leather body with triangles of intrecciato leather and intrecciato karung.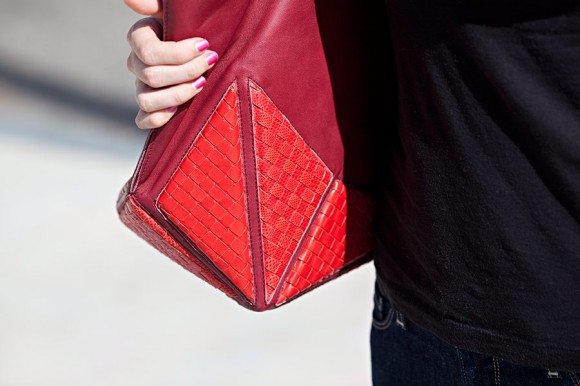 Bottega Veneta certainly has a way with bags. The geometrical shapes of interwoven patches add dimension to an otherwise rather boring and ordinary tote. The rich hues of color pop and grab attention, the corner triangles woven leather stands out, and the overall feel of the bag turns out to be quite sophisticated.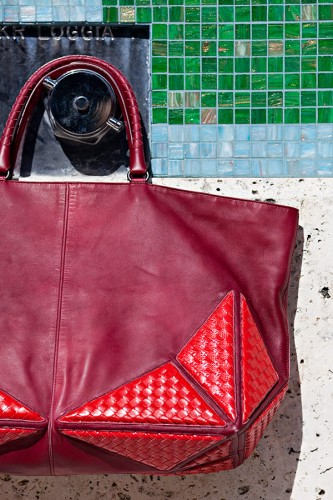 As far as other details go, there is an interior zip pocket, cell phone compartment, and suede lining. With dimensions of 12.9 by 17.2 by 7.2 inches, the tote is quite spacious . The price tag is hefty, yet coincides with the size, materials, and craftsmanship.
Available through Bottega Veneta for $3680.