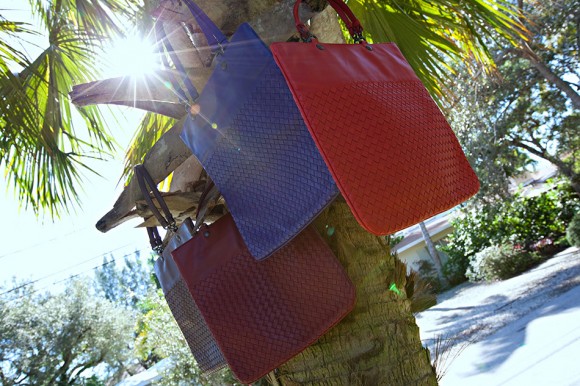 ♪On the eighth day of Bottega Veneta we have a great gift, this simple woven bag in many colors that will give your wardrobe a lift! ♪
The Aquatre Bag from Bottega Veneta is already proving to be a big hit. The reason behind this bag being a success is rather simple. The bag is inherently plain while staying true to its Bottega Veneta roots. The Bottega Veneta Aquatre Bags feature Intrecciato Nappa leather in a variety of cruise collection colors.
There are two versions of the bag, one with a longer shoulder strap and one with double top handles. Our vote goes to the longer strap, which makes this an accessible messenger bag. Let's go over the pros and cons.
Pros: Intrecciato leather, suede lining, hidden interior zip pocket, cell phone compartment, press stud closures, sleek shape, light weight.
Cons: Shallow depth, which does not fit large amounts of content. It was purposely designed to be flat, which may pose a disadvantage to those of you who like to pack your purses.
The folks at Bottega found a way to bring us a small, stylish, leather bag (dimensions are 13.7 X 12.9 inches). The Aquatre Bag goes for $1290 via Bottega Veneta.