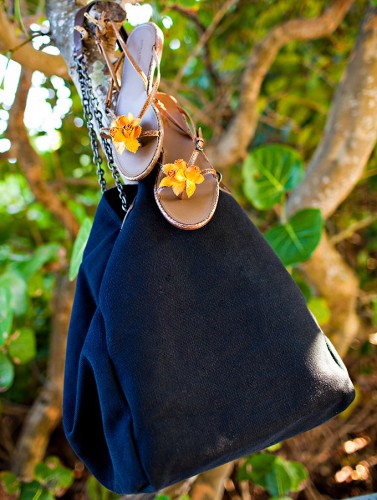 ♪On the fourth day of Bottega Veneta let's hit the beach, with a tote and sandals, you will need each!♪
Add a little simplicity to your life with the Bottega Veneta Nero Sardegna Canvas Tote Bag. This Cruise 2009-10 bag features a large body, 16.4″ X 12.5″ X 12.5″, and the option of double canvas handles or chic metal chain shoulder straps with leather muff. We like this bag as a beach bag option, for the warm summer days and vacations. Buy through Bottega Veneta for $980.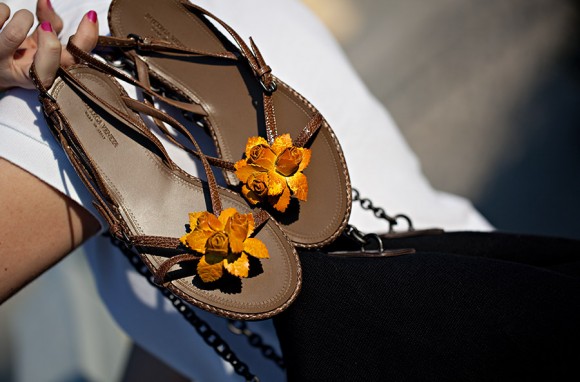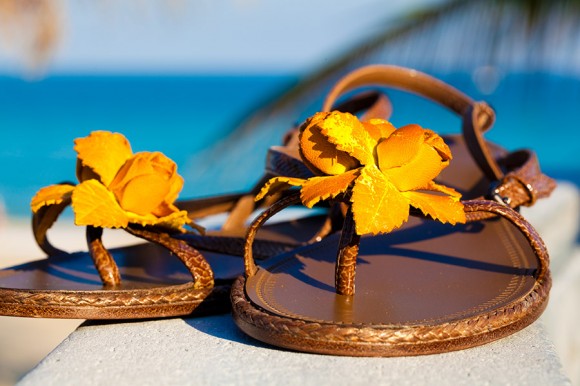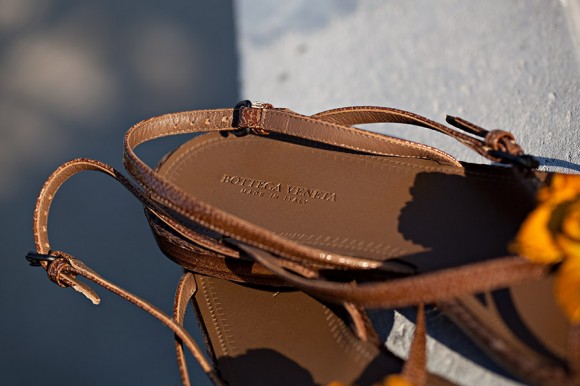 The best way to compliment a simple bag is with romantic yet everyday wearable sandals. We are seriously loving the Bottega Veneta Cigar Vernice Sandals, which we exclusively previewed to you from the Spring line. The sandals are also inherently simple, yet the rose detail on the top of each shoe brings a delightful addition. The black version of this shoe available now at Bottega Veneta for $630.
Now we have shown you two items that are beach worthy and must not be forgotten when preparing for tropical vacations!