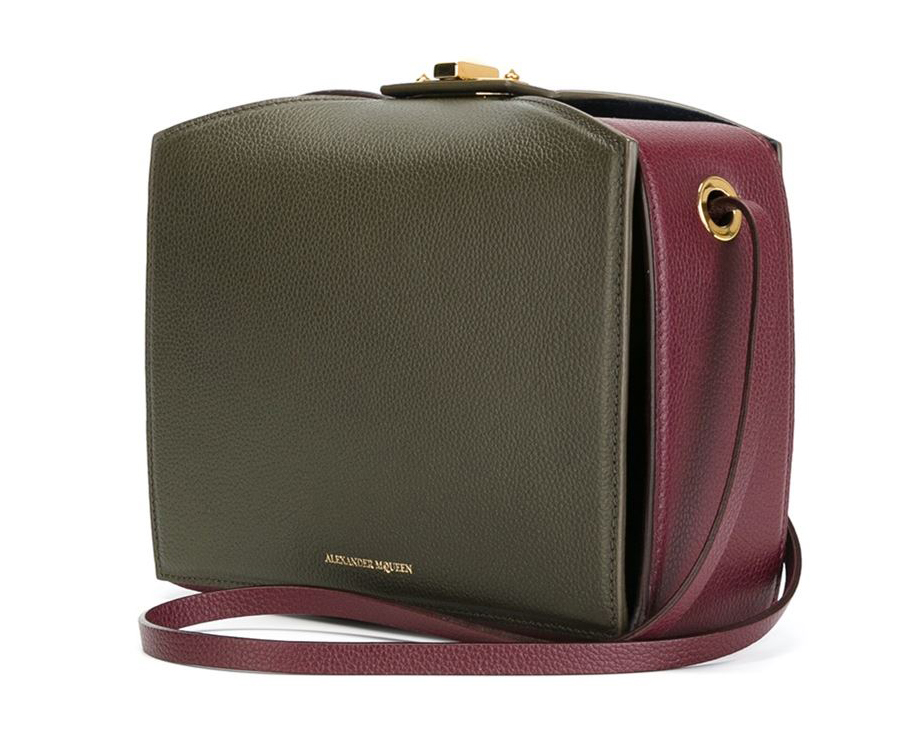 It is no secret that we are huge fans of Alexander McQueen at PurseBlog. His over the top fashion shows have editors, bloggers, and anyone who caught a glimpse of the show talking for months. Alexander McQueen himself is a private man, but we would give anything to be in his head (follow him on Twitter for the best chance to do so).
Tomorrow we will all be able to partake in the genius that is Alexander McQueen. McQueen is collaborating with ShowStudio to deliver the Spring Summer 2010 show entitled Plato's Atlantis live from Paris. At 2:15 pm EST (8:15 pm Paris time), you can log on to watch an exclusive interview of McQueen with Nick Knight and watch the Spring Summer 2010 show.
Watch the Alexander McQueen Spring Summer 2010 Runway Show LIVE HERE!

(more…)

Alexander McQueen, magnificent designer and creative role model to thousands of fashion lovers, has died of an apparent suicide. He was 40 years old.
It would be disingenuous, at this juncture, to speculate about what McQueen's legacy will be or what impact his all-too-soon death will have, but if there is one thing I can say for sure, it's that the world still needs Alexander McQueen. (more…)
Alexander McQueen Woven Cord Box Clutch, $2075 via Neiman Marcus
There are a lot of reasons that I'm a person who writes about handbags instead of a person who designs them, but one of the big ones is that when I think about a bag like the Alexander McQueen Skull Clutch, I have no idea how I'd move forward with it. Skull clutches have been done in basically every color, finish, embellishment and theme of which I can conceive, and it seems like we should have hit some sort of back corner of creativity by now.
And yet, we haven't. The team at McQueen continues to churn out both amazing clothes and beautiful accessories at a rate that would surely satisfy the man himself, were he around to supervise. Spring 2012 brings with it an impressive array of box clutches from the brand, and we have a few of our favorites for your perusal after the jump. (more…)
We are self-proclaimed Alexander McQueen fans here at PurseBlog. And this bag is no different.
The Alexander McQueen Leather Biker Satchel infuses a design that I wasn't completely in love with to make a bag that is speaking to me. With all of the pockets and zippers from the Alexander McQueen Leather Biker Tote and the laid-back satchel style, I am loving this bag from Alexander McQueen. Confession: Amanda wrote about a grey version of this bag before and thought it was a misstep from McQueen. I too felt like that bag was lacking something. Actually, in grey it is completely blah for me. (more…)