The way I remember how long Senreve has been around is that the brand is the same age as Millie, just reaching the 20-month mark. And in that time, Senreve has grown and expanded as rapidly as it seems Millie has (okay, Millie's changes are more exciting for me because she is my true love, but bags are my other love). Though Senreve has expanded its offerings and added more bags to its lineup, my favorite bag is still the Maestra. After the original size debuted, Senreve released the Mini Maestra and recently added the Midi Maestra.
While the original Maestra is a great workhorse bag—perfect for work or as a carryall, and it also works as a diaper bag—it is on the larger side (I shared an in depth review of the original and largest size of the Senreve Maestra). You can see in my review of the bag that it is large against my body, and I am 5'11. When the Mini came, I fell for it. The same style that I knew and loved was scaled down into a smaller size and fit just enough. But I am at a stage in my life where I always need to carry a bit more, and I like my bag being just right—the right size to be both compact and spacious. Enter the Midi. This is the size I LOVE. It is right for me at this stage right now, where I carry less for Millie than I used to have to, and it's light and has the same style I adore.
Sometimes the best way to explain the size of a bag is to compare it to an item we all know and love. Vlad goes through more LaCroix waters in a day than many people I know, and since LaCroix waters seem to be all the rage, we figured this was the best way to show the size of the different bags.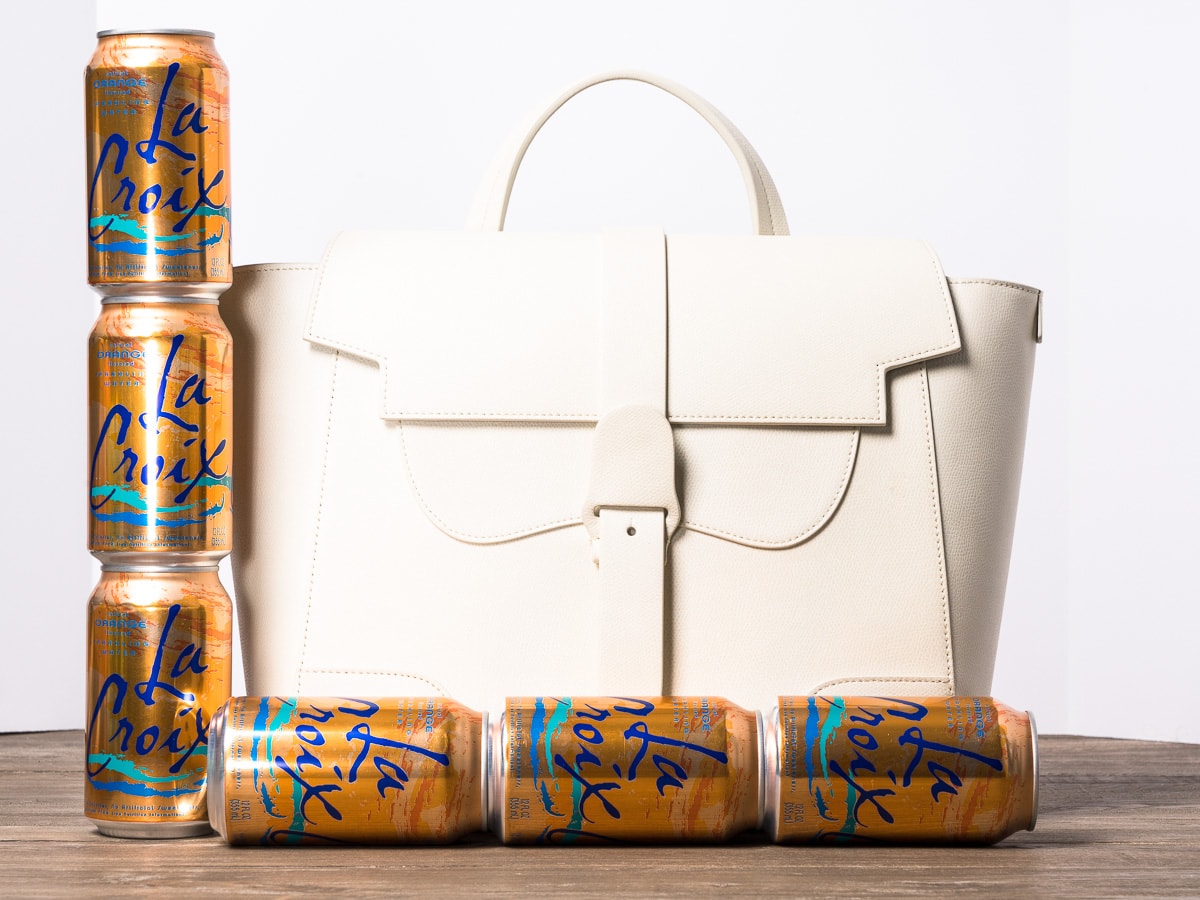 Width at base: 13"
Width at top: 16.375"
Height: 10.125"
Drop handles: 5.5"
Adjustable straps: 5.5-12"
Depth: 6.75"
Weight: 2.8 lbs (2-3 pounds lighter than similar bags)
Laptop compartment fits 11" or 13" MacBook
Central compartment fits 15″ MacBook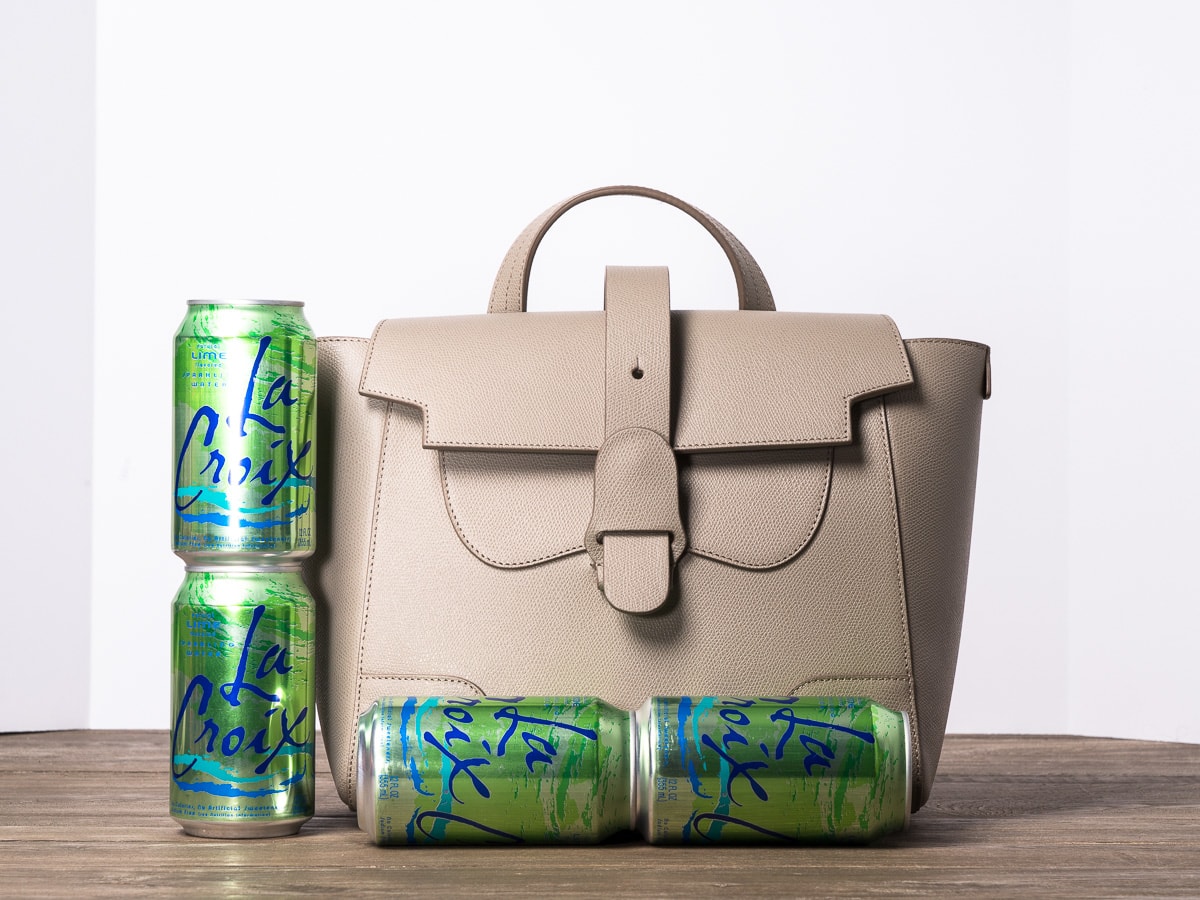 Width at base: 10.75"
Width at top: 13.25"
Height: 8.5″
Drop handle: 3"
Adjustable straps: 5.5-12"
Depth: 6"
Weight: 2.4 lbs (2-3 pounds lighter than similar structured bags)
Central compartment fits iPad Pro 10.5″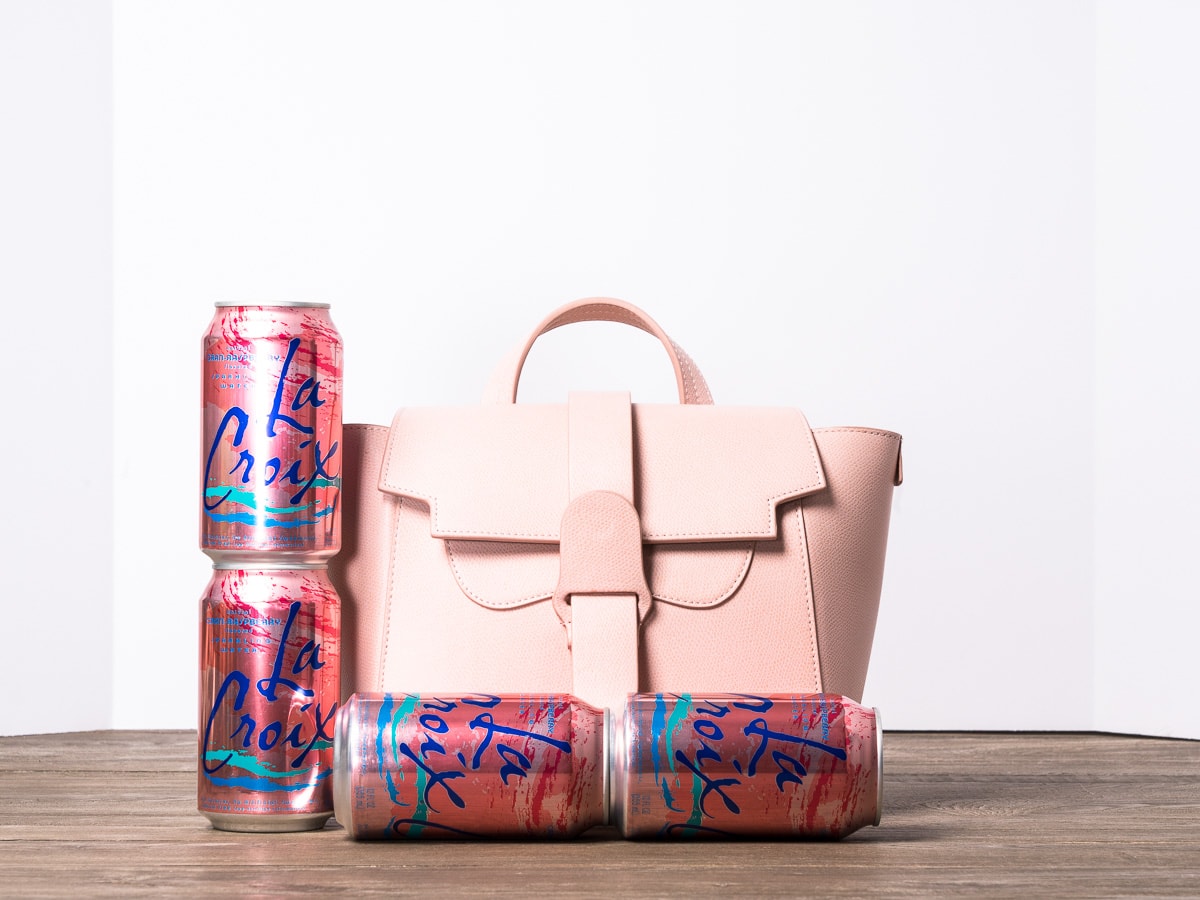 Width at base: 9"
Width at top: 11.5"
Height: 7.5
Drop handle: 3"Adjustable straps: 5.5-12"
Depth: 5.5"
Weight: 1.8 lbs (2-3 pounds lighter than similar bags)
Central compartment fits iPad