A few weeks ago, we brought you an in depth look at the new handbag brand Senreve. The brand let me pick a bag out to try for myself, and I opted for the Maestra. The designers behind the brand put a great deal of focus into usability and functionality of their designs, and since having Millie, when I carry a bag, it's really important to me that it works well. I've found myself desperately needing an extra set of hands when I don't have anyone around to help at places like the grocery store checkout line, and the last thing I need to be doing is rummaging through my bag while holding Millie and trying to get moving. I was really excited to put this Senreve bag to the test, and after using it for a few weeks, I'm back to give you an in-depth look at the Senreve Maestra Bag.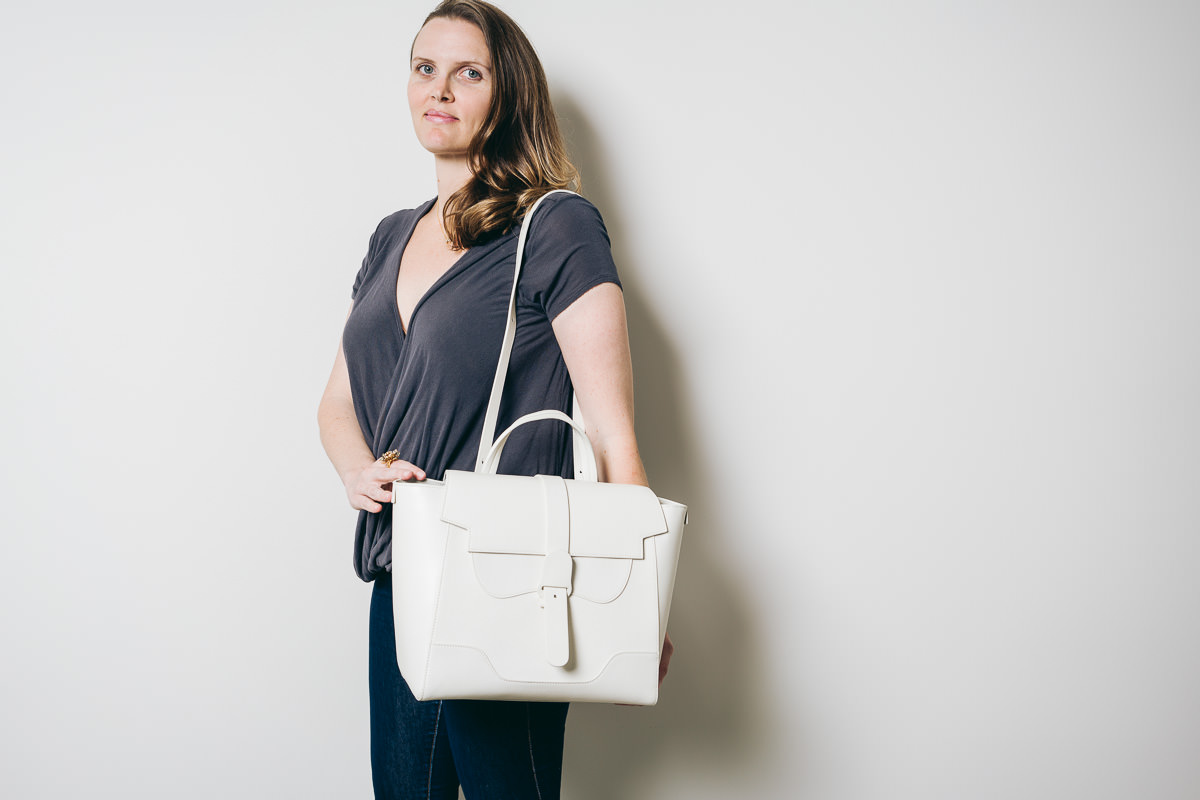 There are a ton of new handbag designers trying to get themselves noticed in an already crowded market, and although some of them may have a cool idea or high-quality materials, but if the design isn't impeccable, the brand will never make it onto my radar, or they do, I pass on covering them. When I first discovered Senreve, it was the aesthetics that lured me in. I immediately loved the bag I saw (it was the Maestra) and then dove into the site to discover the rest of the bags. I love the appearance of this design—the lines are clean, the design isn't busy, the bag is unique and the leather shows a bit of texture from afar and even more up close. This is a bag that looks beautiful and isn't a clone of anything else on the market, and I love that about it. There's a subtle logo on the gusset, but no loud logos that outshine beautiful leather that's pieced together to create a very pleasing bag. Especially with a new brand, if the aesthetics are off, it just doesn't work, but in Senreve's case, the aesthetics are on point.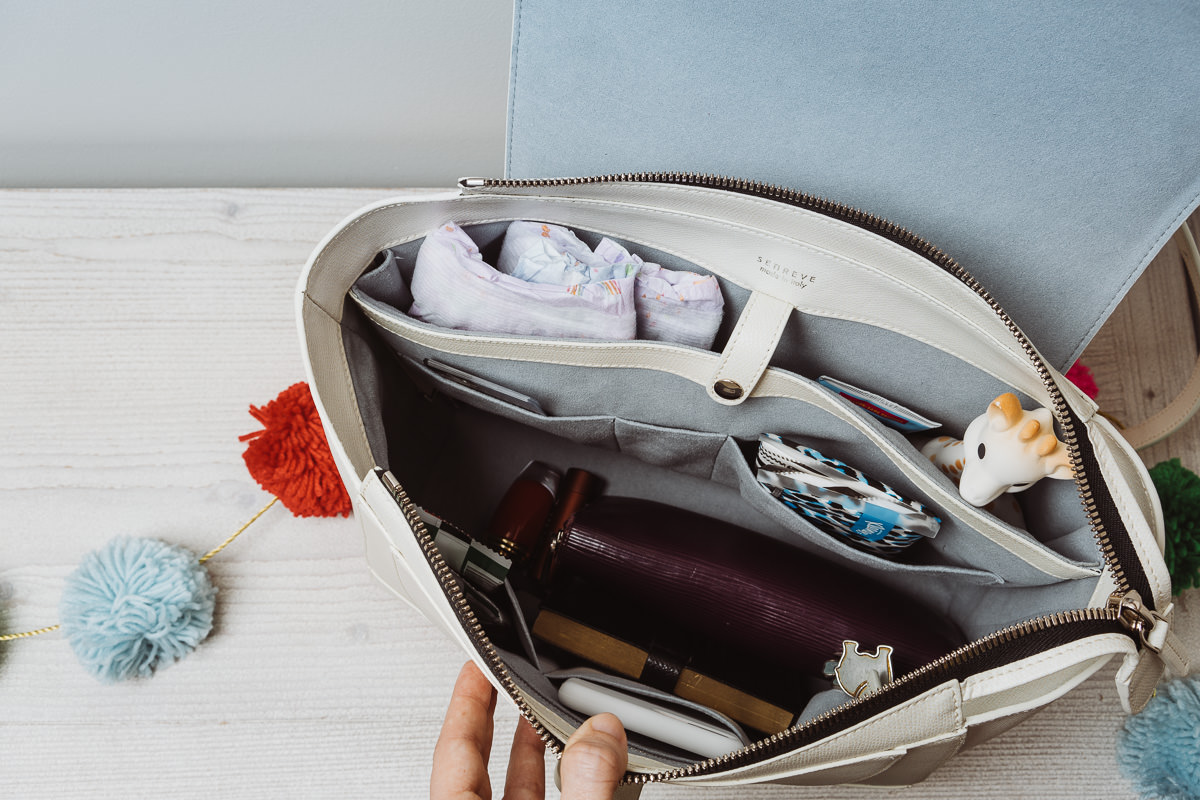 Usability and functionality are probably the biggest selling points for Senreve. I've spent a lot of time talking to the ladies behind Senreve, getting to know them and their brand, and I can confidently tell you they thought out everything when it came to these bags not just looking good, but also being really easy to use. The idea behind the Maestra is that you can carry it and truly use it as an everyday bag, even if that includes work. When we lived in NYC, I saw so many people who carried their handbag plus a work bag, and Senreve wanted to combat the inefficiency of two bags and make one bag that could be used for any and everything.
I don't need a work bag, but I need a bag that can carry Millie's must-haves (I have an extra baby emergency bag in my car at all times, but I carry Millie's necessities in my everyday bag), plus all of my essentials. I've had to take Millie meetings with our developers and lawyers, so in those cases, I need to carry a laptop or iPad as well. The Prada bag I've been carrying has a relaxed look, and I love the Senreve Maestra because it holds all of the items I need but does so in a way that is very organized and easy to find.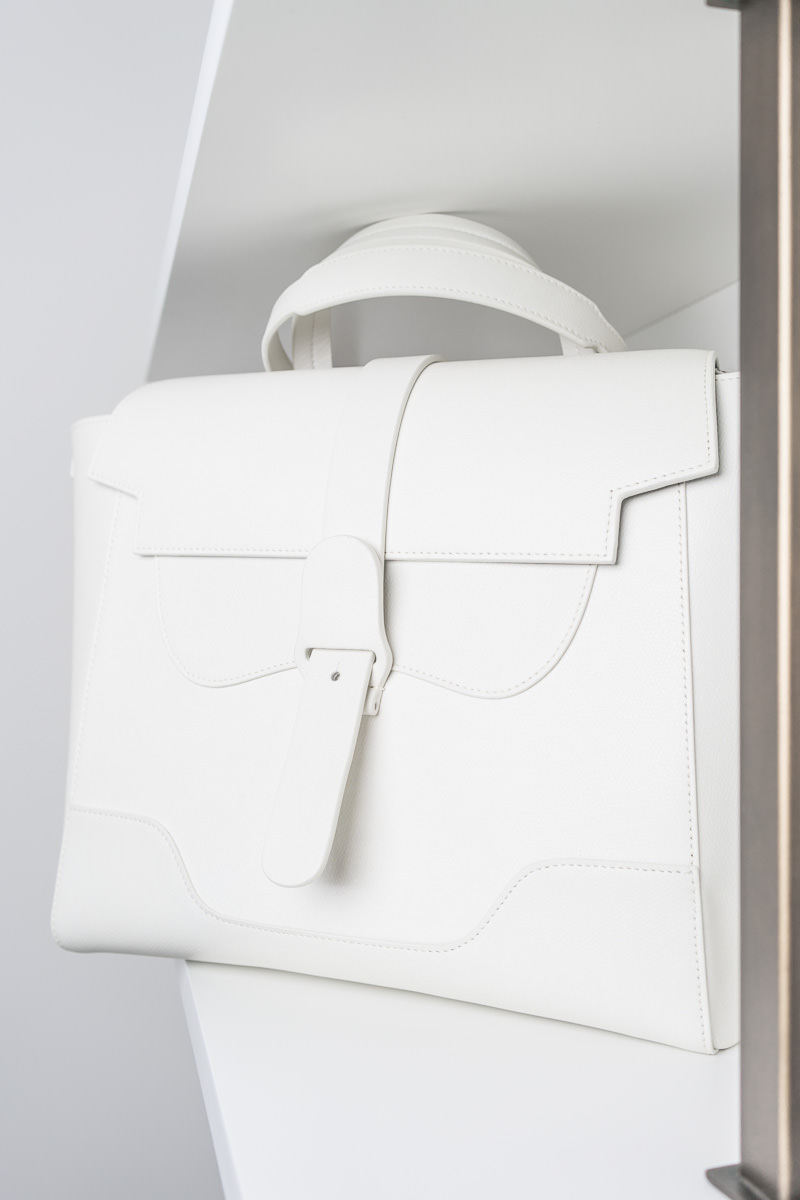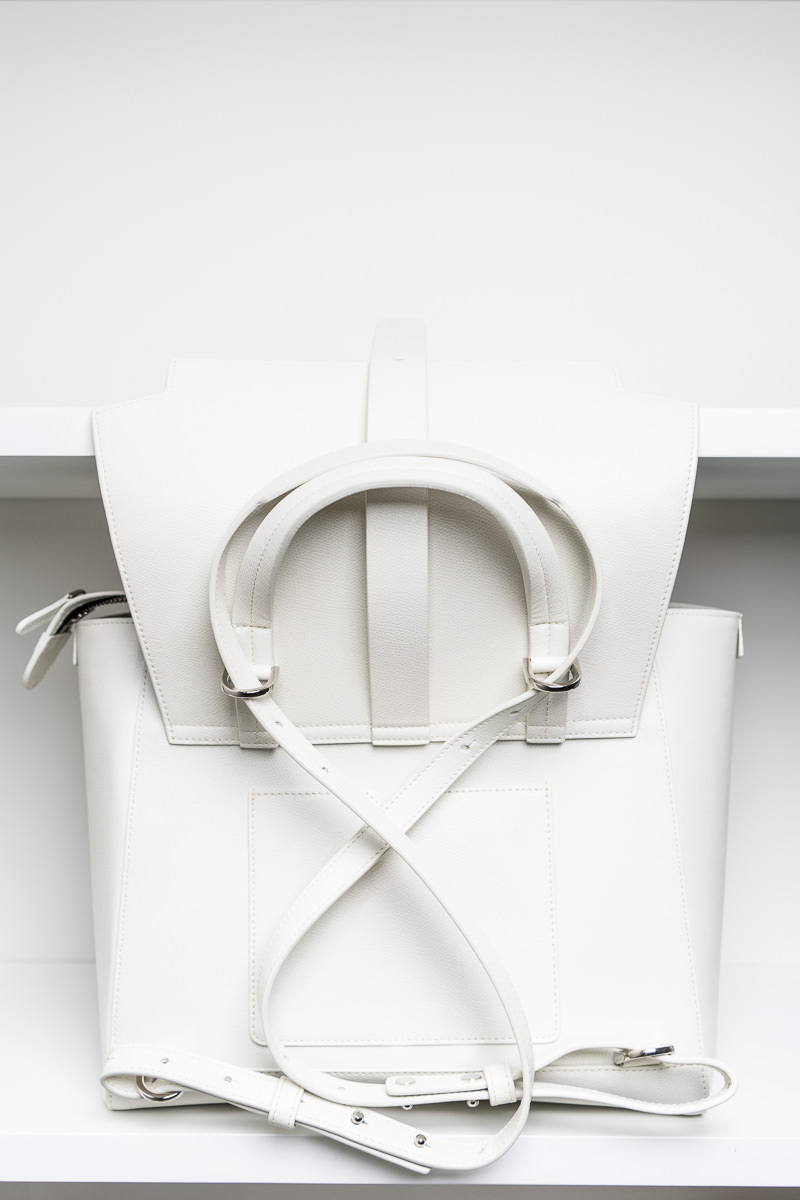 The interior of the bag is lined in powder blue microsuede, which makes locating items incredibly easy. Though a black interior doesn't show wear, it makes it really hard to see what you're looking for, so this light blue lining makes every item stand out. The size of the bag seems just right – not too big to take up extra space and not too small that you have to stuff your items inside.
The laptop sleeve on the interior is of course great for an electronic device, but I don't usually carry a computer with me, so I've found it perfect as another separated compartment (it fits diapers, wipes and cream perfectly without bulging). I love that the laptop sleeve has a snap closure—it's a small detail, but it helps prevent the pouch from sticking out. The interior also has multiple pouch pockets, and their depth seems just right to put items in and easily remove them (like my cell phone), and there's a zip pocket as well. I LOVE how the interior is set up—it's probably one of the few times recently that I really found a bag that feels like it was well thought-out when it comes to the interior and what women are looking for. Plenty of bags offer pockets, but the dimensions can make them hard to use. This bag is really easy to use on the inside, and no part of it feels oversized or tiny—it's just right.
The leather is really sturdy, but still extremely luxurious. The reason I opted for this cream bag was the ladies of Senreve told me they've used these bags and believe they've found a white leather that won't pick up colors. It is one of my handbag fears and biggest annoyances: buying a light-colored bag that then picks up color from my jeans and ruins it. For that reason alone, I don't own many light colored bags, but I like how they look. I want to carry them and still wear my denim and not be constantly worrying about color transfer. So far, this bag has not picked up any color from my dark denim, and that is all kinds of amazing when it comes to a light-hued bag.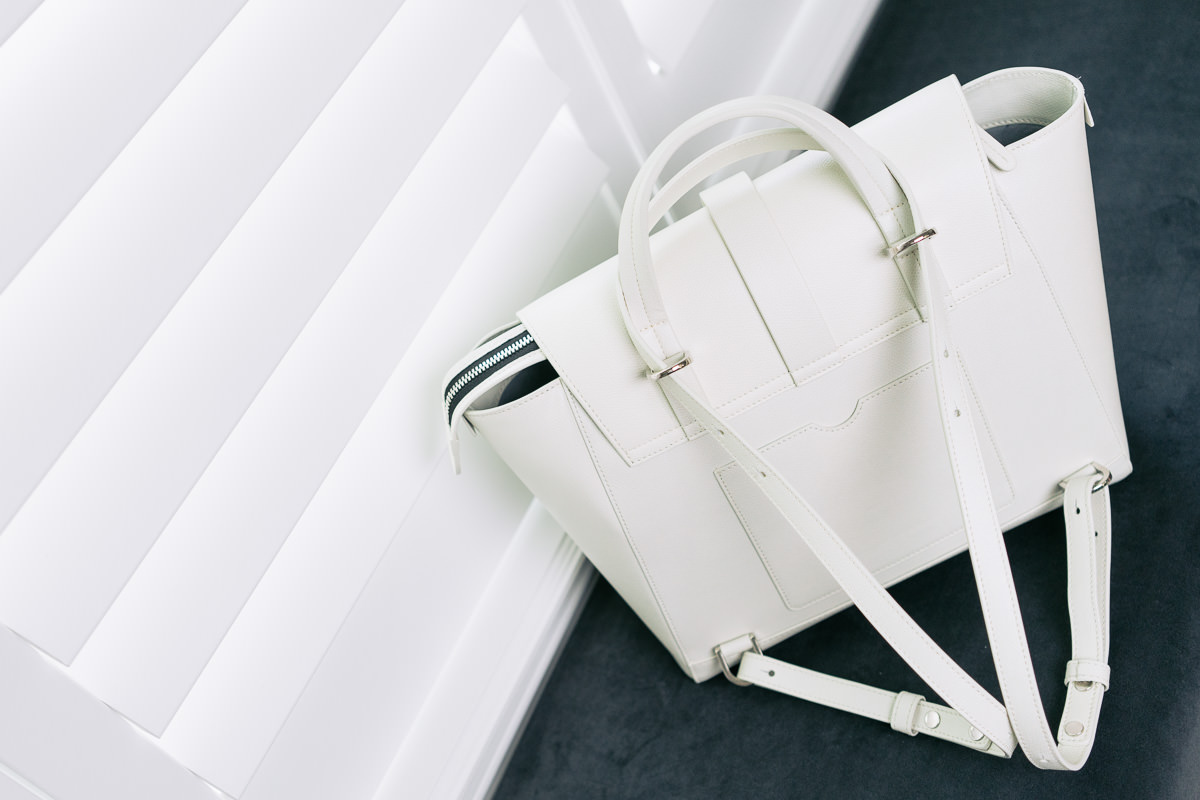 This bag fits right in with my other designer bags, but the price is under $900, and I feel like there is a lot of opportunity for a brand like Senreve at this price point. There are a lot of designers that fit into the under-$500 category and plenty well over $1,000, but Senreve entered this sweet spot while offering an Italian-made luxury bag and not marking the price well into the four figures. The bag is 100% made in Italy, and the pebbled leather on my cream Maestra is water-resistant and scratch-resistant while remaining smooth and durable.
I'd never been so aware of a bag having to look great but also be incredibly functional until I had Millie. I used to always preach the need for a long strap that allows you to be hands-free, but that is now truer than ever for me. I carry Millie a lot, and when I run into the store for a quick errand, I rarely take her in her stroller (though I probably should, she's getting heavy and I'm feeling old!). You can hand-hold this bag, carry it over your shoulder, wear it as a backpack or carry it crossbody. The Senreve Maestra is now part of my handbag repertoire, and I'm so glad I found this brand.