After 10 days of vacation, including this past Monday to celebrate Labor Day, I'm completely disoriented. It's Wednesday, you say? I'll take your word for it. You could tell me I was on Mars and I'd probably consider it fact for at least a split second. I'm inclined to believe it's Wednesday, though, because that means it's time for our first post-summer Want It Wednesday, and the PurseBlog team is craving some great fall essentials.
---
Bea
It's officially fall, and after binging on buying all things summery and colorful, I'm in serious need of some black. For starters, a great black bag. With the weather getting colder, I want a bag that will be able to fit my winter accessories while not giving me that killer sore arm we're all too familiar with. That's why this week, I'm seriously lusting over the The Row Convertible Hobo Backpack. It's practical, it's beautiful, it's sleek and ultimately everything you've ever wanted in a grown up backpack – the only problem is it will cost you a pretty penny. I'll be forced to save up for this beauty, but if you're willing to splurge you can purchase it for $3,400 via Saks Fifth Avenue.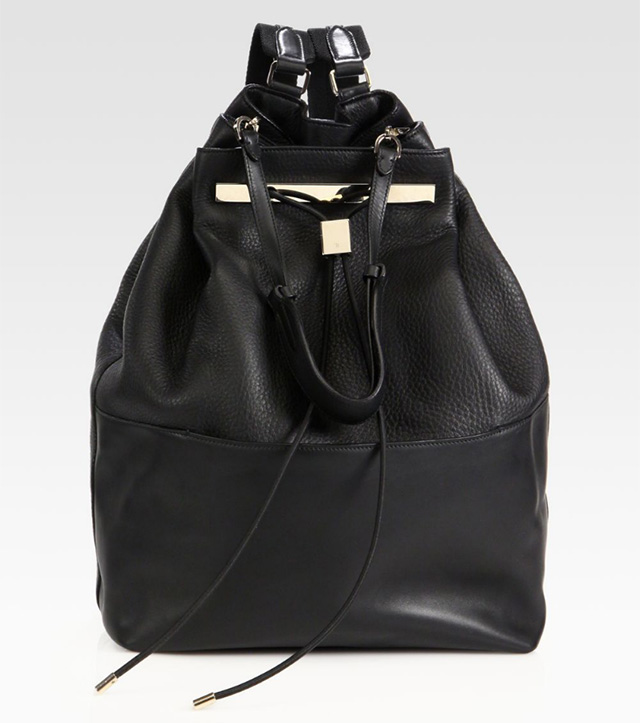 ---
Shannon
I simply cannot believe it's already September. While I'm reluctant to say goodbye to Summer, I have to admit, I am ready for crisp, cool, fall temperatures. There is one item that is a staple in my fall (and of course winter) wardrobe – scarves. These little additions can really take any outfit to another level. So, as I begin to embrace Fall, that means I need to start adding to my current scarf collection. There's no better way to kick the season off than with this gorgeous Bindya Pursuit of Happiness Scarf. I love the warm tones and feminine pattern. I happen to already own a few Bindya scarves and I think this one would fit oh-so-nicely with my collection. Buy through Saks for $150.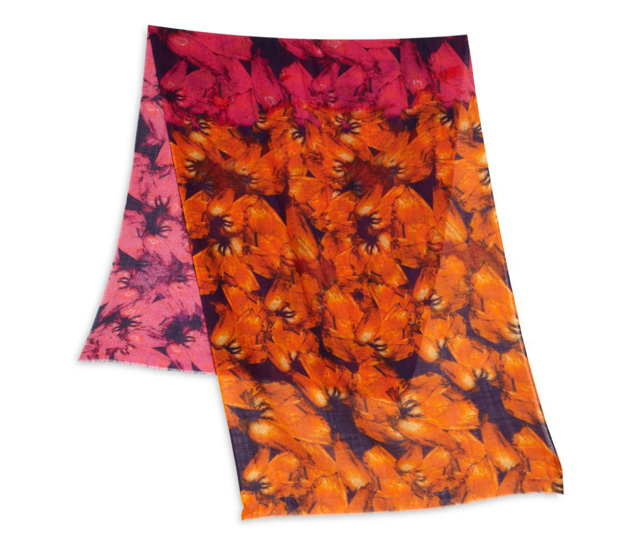 ---
Amanda
You guys are probably all well aware that I'm no Saint Laurent fangirl, but if there's one thing Hedi Slimane knows how to do, it's how to dress a rock star. When you're looking for a bad-ass leather motorcycle jacket, as I happen to be, there's nowhere else to look – the Saint Laurent Leather Biker Jacket is all a girl could ever need. Leather jackets are everywhere this fall, but I have very specific ideas about what mine should be like, and they run counter to a lot of the trends. Many designers are choosing to go loose and oversized, like you borrowed your boyfriend's jacket when he wasn't looking, but I want mine to be extremely fitted and fall no lower than my natural waste. That's the most flattering shape for a moto jacket unless you're rail thin and fairly flat chested, and I'm decidedly not – an oversized leather jacket makes me look like a linebacker. This one, on the other hand, would be totally perfect. It's the classic, archetypal rock star moto with a rock star price to match. Buy through Net-a-Porter for $5,645.