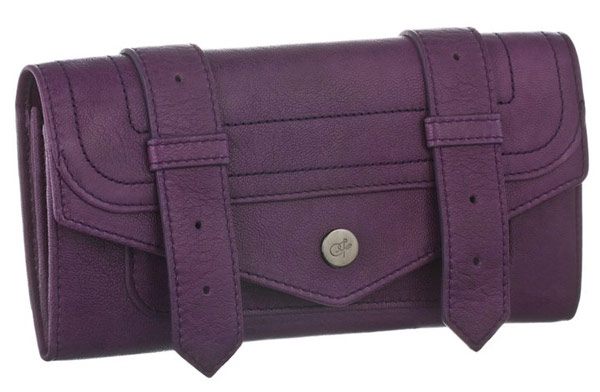 Proenza Schouler PS1 Continental Wallet, $585 via ProenzaSchouler.com.
I didn't think I'd ever see the day where I'd write two excited posts in one week about a wallet, of all things, but the boys at Proenza Schouler know how to get to me. Including the standout kelly green color in their first round of press photos for the Proenza Schouler PS1 Continental Wallet was enough to make me bite the first time around, but saving this delicious purple color until a few days later to squeeze another post out of me was truly a stroke of genius. What? They didn't do this purely to manipulate my emotions? Are you sure?
Well, either way, now I want a purple one. If that doesn't tickle your fancy, I have a picture of another brand new color, military, after the jump. Neither is on the brand's website quite yet, but when they are, you'll be able you buy them via ProenzaSchouler.com for $585.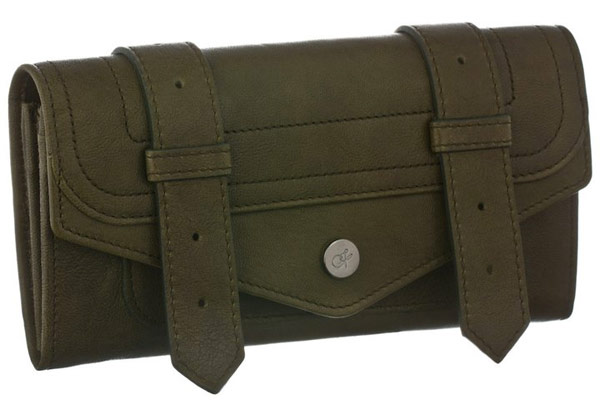 Photos courtesy of Proenza Schouler.