Left to right: Henry Beguelin Croc Embossed Tote with Fox Tail Charm, $1645. Gucci Smilla Top Handle, $5200. Henry Beguelin Fox Detailed Tote, $1520. All via Neiman Marcus.
I remember a couple of seasons ago when Louis Vuitton debuted detachable fox tails on the Spring 2010 runway and everyone threw a fit over how silly and tacky and unreasonable they were. Well, it's a year and a half later and now it looks like Vuitton and Marc Jacobs were, once again, more than a full calendar year ahead of the curve. It's gotten to the point that I don't doubt the brand's vision anymore; if Vuitton produces a bag I don't like, I just assume that I'm not yet advanced enough to understand its brilliance.
And that may have been the case, if the industry's sudden embrace of fox tail accouterments is any indication. Both Gucci and Henry Beguelin have produced bags adorned with tails (or tail-like furballs) for Fall 2011, and Gucci will sell you a loose tail charm to add to any bag in your collection as well. Suddenly Louis Vuitton seems like it was on to something. Would you wear this trend? What if the "fox tail" were faux? Mostly, I'm jealous that Megs picked up one of the hot pink Vuitton charms a few seasons back and I didn't. Also, if any of you guys see a faux option out there, let us know.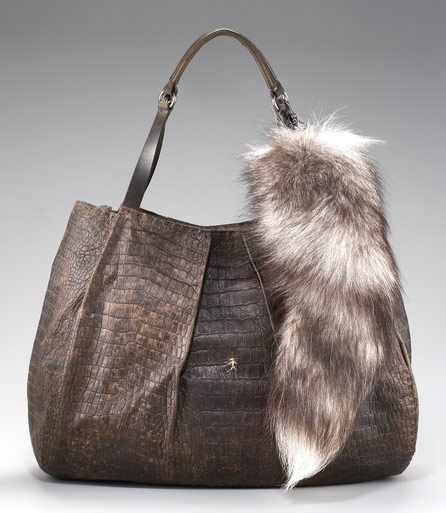 Henry Beguelin Croc-Embossed Tote with Fox Charm, $1645 via Neiman Marcus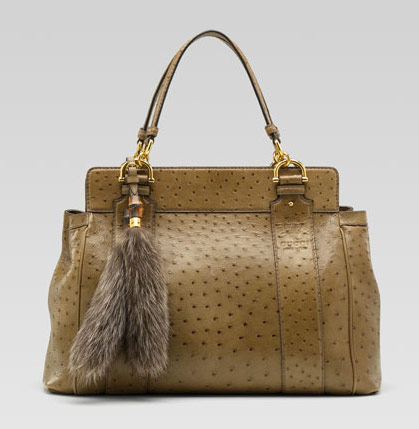 Gucci Smilla Top Handle, $5200 via Neiman Marcus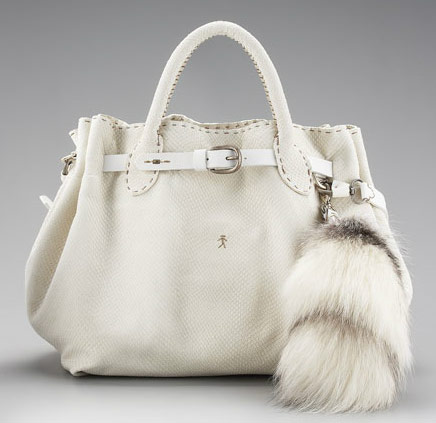 Henry Beguelin Fox Detailed Tote, $1520 via Neiman Marcus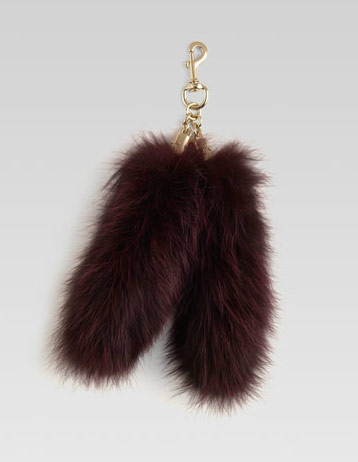 Gucci Fur Charm, $590 via Neiman Marcus