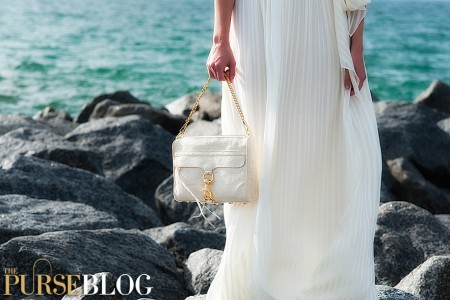 One of the major gaps in the handbag world is beautiful designer wedding bags. We want every aspect of our wedding day accessories to shine, that includes our bag. Rebecca Minkoff continues to expand her handbag collection with the recent news of the Rebecca Minkoff "I Do" collection.

We have the inside scoop on the new line, which is set to be available middle of this month. The classic RM Clutch will be transformed into a stunning wedding bag for the I Do line, with the possibility to use custom lace or satin. Prices will range around $195 through $215 and you must place a special order of at least 4 pieces.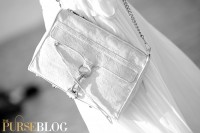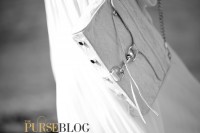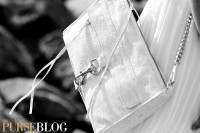 Can I just tell you all how much we loved this shoot and loved the bag! Vlad and I decided to opt for a true wedding-like shoot, putting me in my backup wedding dress and taking photos on the beach. This BCBG dress is planned be used for our trash-the-dress post-wedding photos in the near future, it worked out perfectly for these photos on the beach with its goddess-like features.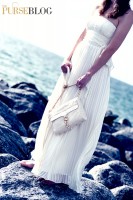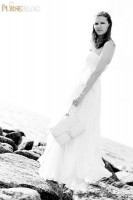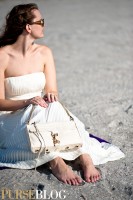 The lace on the Clutch looked whimsical, soft, and feminine. While it is ideal as a wedding bag, it would be a stunning and girly bag to have in your day-to-day collection as well. Harmonious, the bag just flows beautifully. Every bride needs a wedding day bag and Rebecca Minkoff caught on to fill the void. It also makes for the PERFECT bridesmaids gift. Check out RebeccaMinkoff.com or email Codi to inquire.
Are you loving it as much as we are?