I usually don't write about the non-leather bags from Marc by Marc Jacobs for one very specific reason: I think that the line's leather bags are a much, much better deal. They do a great job pricing them under $550, and the leathers that they choose are almost uniformly soft and supply. Their canvas and nylon bags, on the other hand, have always struck me as a bit pricy in comparison.
I just couldn't help but mention this iteration of the very popular Marc by Marc Jacobs Standard Supply Tote, however. Tribal is something of a minor trend right now (meaning that not everyone is doing it, which makes this the is the perfect time to jump on the bandwagon before it gets too crowded), and this pattern does it to sunny perfection. I'll even forgive the obvious branding.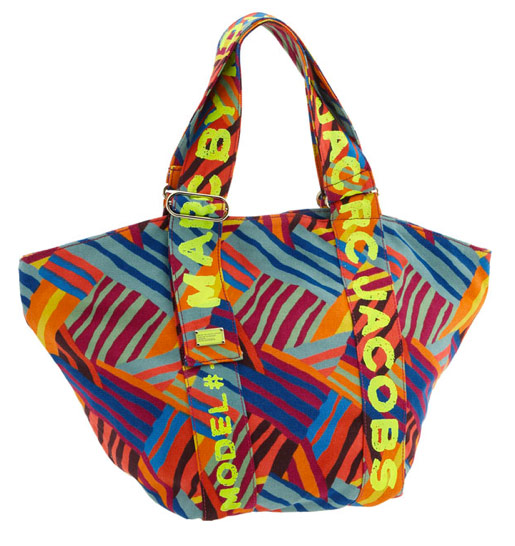 The pattern just screams beach to me, which is a welcome thought any time of the year, but especially when you're trying to imagine the fun of the months ahead. The colors are very bold and may not be for everyone, but that's half the fun of fashion anyway – picking something that sticks out. I'm normally not that big of a fan of the patterns that Marc by Marc Jacobs uses, but this one is a winner all the way. Buy through Nordstrom for $188.