L.A.M.B. was trying to do here, I think. I'd say they only got about halfway there, but at least they appear to have tried to go somewhere with it. I'd rather a designer have a vision and poorly execute it than have no vision at all.
I see what
And I think that that's the central problem with the L.A.M.B. Mixed Media Satchel – it has a dream, but the end result does not live up to it.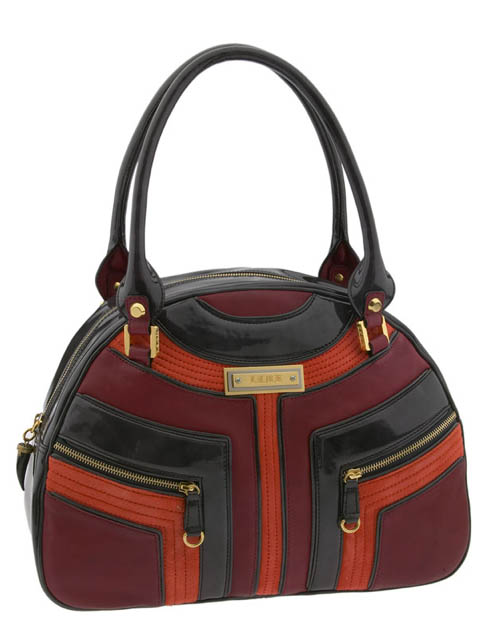 Before we really dig in to this bag, I have something nice to say about it. The color combination is great. I had no idea that burgundy and dark orange would go that well together, but they really do, particularly when juxtaposed with black. And the retro-70s way that the colors are combined is kind of interesting.
And all that is fine and good, except that the bag doesn't look high-end in the least. The handles in particular look very cheap, and the quality of the materials combined with the retro feel make this bag seem like a particularly good thrift-store find, not a handbag that should be selling for hundreds of dollars on the shelves of major luxury department stores. Retro is fine and good, as long as the modernity and quality are there, and this just doesn't measure up. Buy through Nordstrom for $450.