I'm pretty sure that I don't look at or write about Coach bags as often as I should, or as often as some of our readers would prefer. I don't like logos or bags that aren't made out of leather, and sadly, those preferences eliminate a lot of their line from appealing to my personal taste.
I always forget that they make some really great leather bags, however, and I'm going to try hard to remember that in the future and feature them more often. In order to make amends to their numerous fans, let's start by talking about a bag that is totally worthy of the extra attention: the Coach Kristin Large Tote.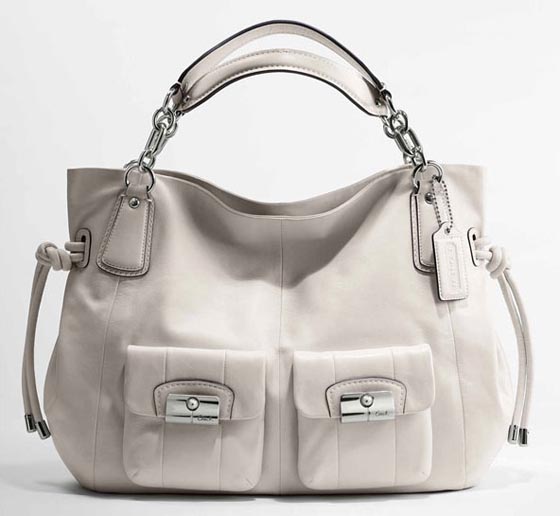 I've always been of the opinion that Coach does smooth leather really well, and this bag only serves to support my previous impressions of their work. As far as the design goes, I could have done without the dangly bits on the side, but I think that the somewhat sparse body of the bag does a good job of showing off the bag's simple lines. My favorite part, for some reason, is the little metal bits on the front pocket flaps – it's a slightly industrial touch, made over to be high-end and pretty. Overall, this is a Coach bag that I would be glad to have. Buy through Nordstrom for $598.