Well, PurseForum Roundup fans, we are halfway into March! Welcome to the March 15th edition of our whirlwind weekly tour of the PurseForum. Whether you are gearing up for Saint Patrick's Day or laying low on the Ides of March, we hope you will find some interesting reads here. This week's colorful Roundup includes a luscious purple Philip Lim Pashli, some vintage Mulberry bags, wildly inviting bedding and lots more!
---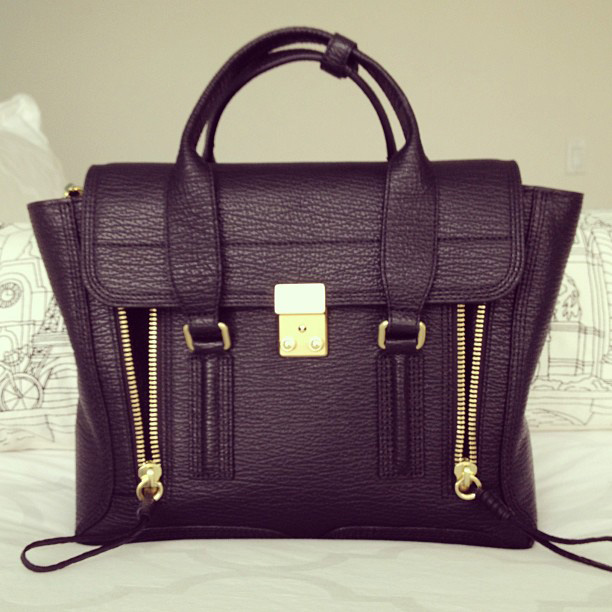 PurseForum members who love fashion and Instagram gather in this thread to share artful shots of their bags using this fun photo uploader. This week, we couldn't take our eyes off alicanna's delicious plum Philip Lim Pashli satchel and scauri's classic black Givenchy Antigona. If you cant get enough of the the Pashli, be sure to visit this thread in Handbags and Purses, dedicated to this fun and versatile handbag.
---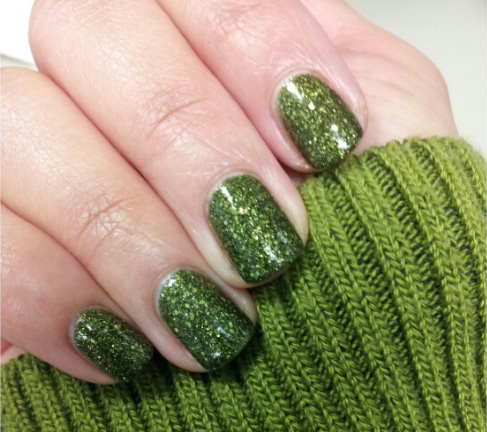 Over in Nail Care, it doesn't take much to inspire a polish change, and we were sure we would find some of our members wearing the green this week. Knasarae had some wonderful colors on her nails and shared some of her favorite greens. Longtime member frick&frack joins the green celebration with several fun pedicures, too. If you haven't chosen a color for your next manicure, there are dozens of swatch threads to help you — perhaps ferretkingdom can help in the fabulous soak-off-gel color comparison thread? See you there!
---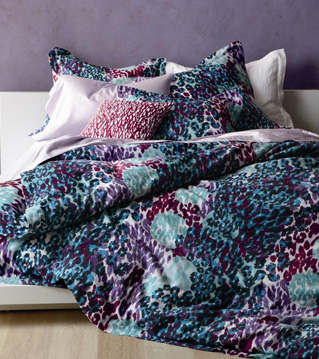 In The Wardrobe, myriad threads across the fashion spectrum contain styling and shopping tips to suit any budget. Member Outtacontrol picked up some fantastic Diane von Furstenberg bedding, and other members have selected some super stylish dresses this week.
Also, please don't miss weibabbao's great new leather-studded jacket. Elsewhere in the Wardrobe, Nanaz posted some new pictures in the Zara thread, CDC.LV4eva shared her new Mouret Dress, and new member jdg017 stopped traffic in the Rick Owens thread with an amazing jacket collection! There is never a dull moment in The Wardrobe!
---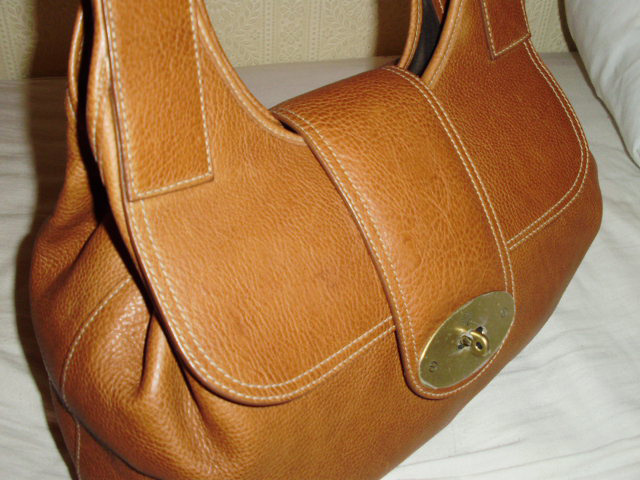 Have you visited the Mulberry forum lately? We peeked in this week to see what's new and found members hard at work identifying bags in this helpful thread, where we spotted Mulberry Ellie's beautiful Hanover, pictured above. This thread always has some interesting vintage finds, too, like this bag from member jj0. How are your Mulberry identification skills? If you need a primer, the Reference Library is a great place to start. We hope to see you there soon.
---
Hermès infuses color into its bags and textiles like no other brand. Whether it is super-saturated jewel toned exotic leathers, or silk scarves in bold designs and palettes, we are always enchanted by the colorful offerings from this design house. In this thread, members artfully coordinate their bags and scarves, resulting in over three hundred pages of sheer delight. We love sissy milano's pairing of her croc Lindy with the beautiful Lilanga design silk carré. Be sure and take in the sights of the "Equateur" as pepsimax pairs her black Birkin with this exotic motif on silk. (How many animals can you identify?)
We hope you enjoyed this week's Roundup. Have a wonderful weekend!
P.S. Please consider supporting our small, bag-loving team by clicking our links before shopping or checking out at your favorite online retailers like Amazon, Neiman Marcus, Nordstrom, or any of the listed partners on our shop page. We truly appreciate your support!