I've been eying adding a new Prada bag to my collection since I fell in love with the Saffiano Cuir Double bag this time last year. Like many brands of its stature, Prada has a solid set of bags that are not just recognizable; they're also classics. Along with the Cuir Double is the highly coveted Galleria Bag, which is not just identifiable but also classic for the brand. Prada offers a plethora of colors and sizes in the Galleria, and the Saffiano leather is durable and beautiful.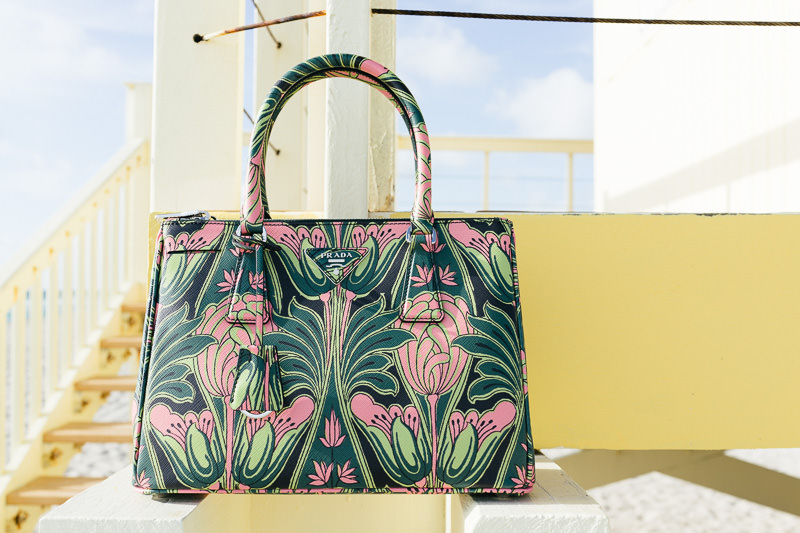 With the most beautiful hues of the rainbow used on the Galleria bags, it's hard to pick a favorite, but I saw the Pink Tulip Motif and instantly fell for it. Prada has released some of the best prints over the years, and this modern motif is no different; it lures you in immediately without the literalness of many florals. I love the twist on this bag, and the coloring is simply pretty.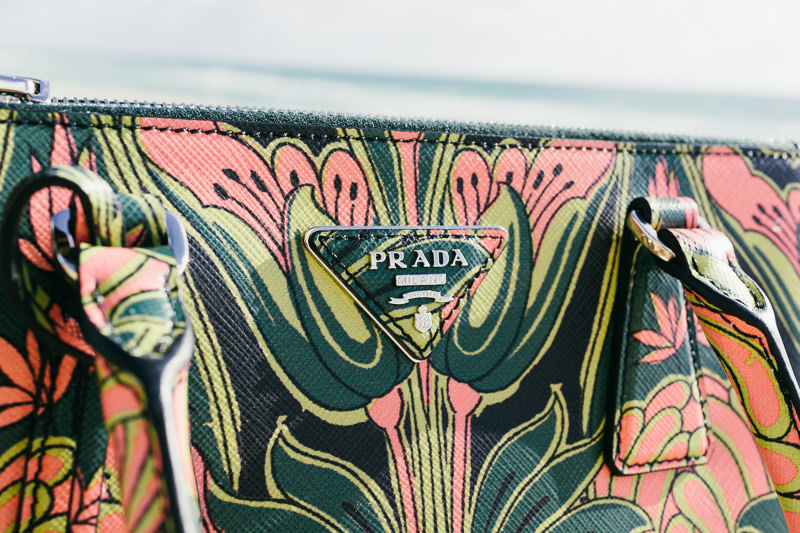 We took this bag out and around Miami, which was the ideal backdrop for the pink and green tulip pattern. The deep green along with light green will look nice in the warm spring and summer light, and the pink popping through gives an extra layer of visual interest. If your spring plans take you somewhere warm, this bag is extraordinary.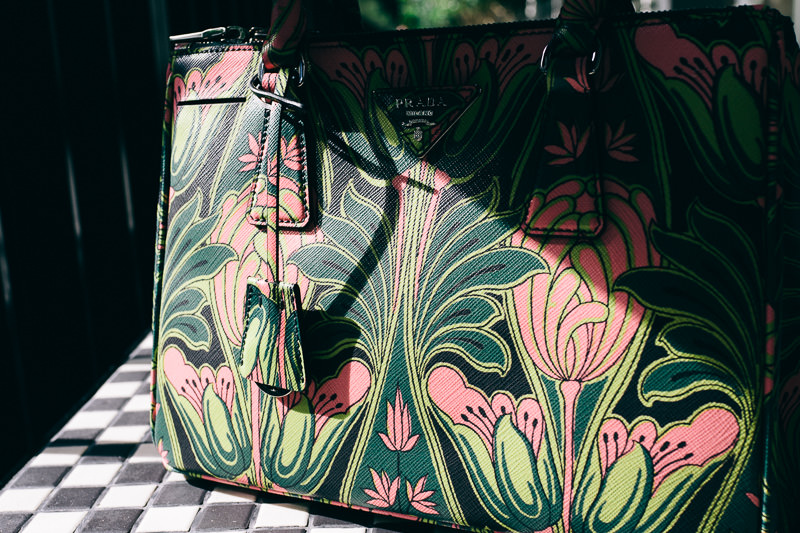 The bag itself is truly a great everyday bag. The structure means you have two zip compartments that flank the center compartment. That makes it ideal for daily wear, and the Galleria has no issue with practicality. Many designers have tried to emulate this bag for their brands, but every time I see it, I know there was design inspiration from Prada.
While incredibly resilient, the leather is lightweight. The size of this bag is small but even with that being said it fit plenty. I love the double zip compartments on either side and the open middle. Because of the practicality of the bag, you can fit tons of items without having the bag look stuffed.
Buy this bag via Prada.com for $2,550 or shop more Prada bags via Bergdorf Goodman.