There's a lot of buzz surrounding Prada right now. Coming off the heels of their fall 2020 runway show, in a move that shocked many, over the weekend Prada announced that Raf Simons would be joining Miuccia Prada as co-creative director. While that news is groundbreaking it's not enough to steal the spotlight away from Prada's newest collection. We're all eyes for Prada's newest bags and we're giving you a look at the brand's fall 2020 bags straight from the runway.
Overall this collection is sleek and chic, with Ms. Prada putting an emphasis on classic shapes that will stand the test of time in any fashion lover's closet. The new, but old Luisa bag, which is a reinterpreted version of a 1940s classic, is the perfect example of this. Designed to appear modern, yet classic, the Luisa features clean lines which emphasize the bag's lengthy silhouette and unique proportions. Shown above in red and below in black, with a monochromatic logo, the Luisa is a minimalists dream.
Prada's classic Galleria, which was also seen for Fall/Winter 2020 on the Men's runway, appeared in three new colors as well, easily identifiable by its iconic hang tag. Other standout silhouettes from the show include the brand's new Daino soft bags, which are a slouchy, soft take on the the original. Then, there's the Pattine — a small saffiano and smooth calfskin flap bag. This compact and structured new shape features gusseted accordion-like sides and an iconic triangular closure. View all of the bags below.
[Images courtesy of Prada]
1 / 27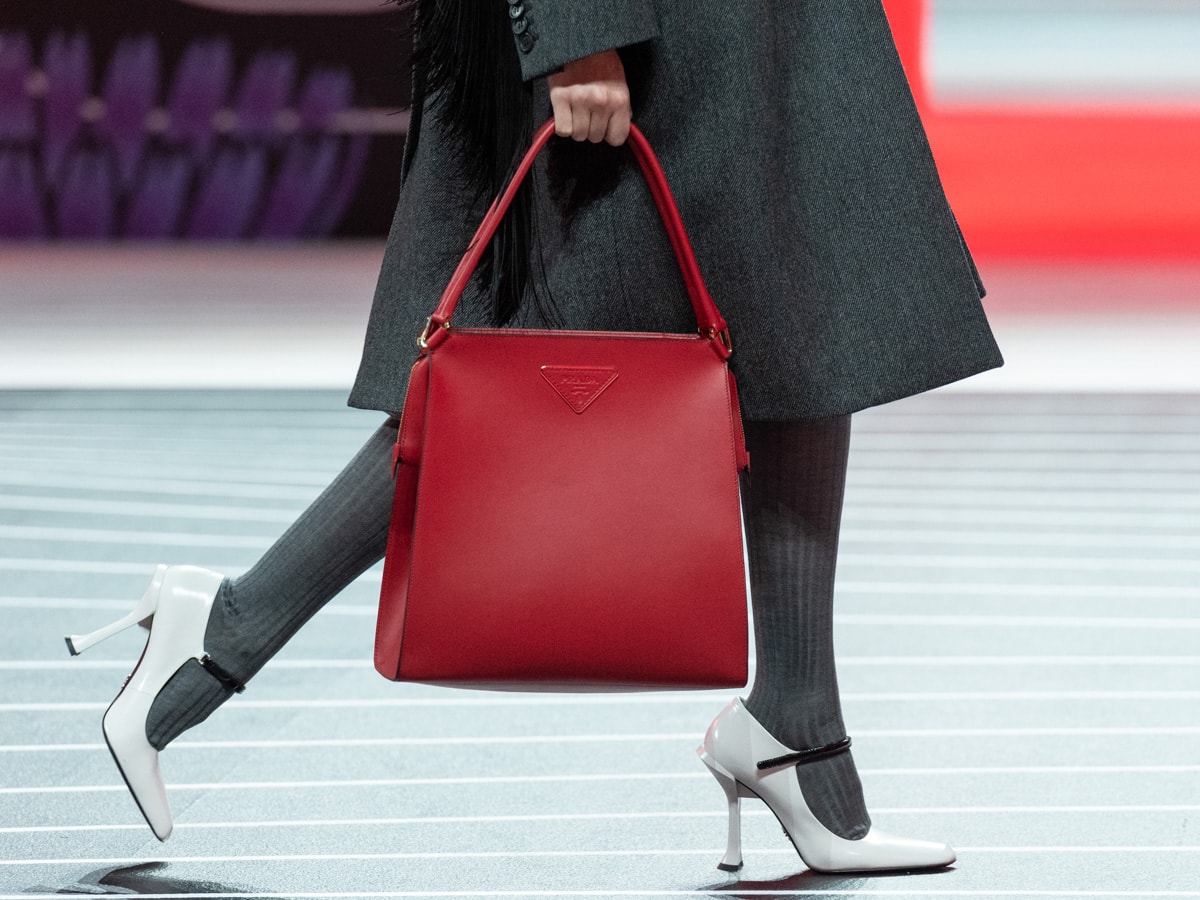 2 / 27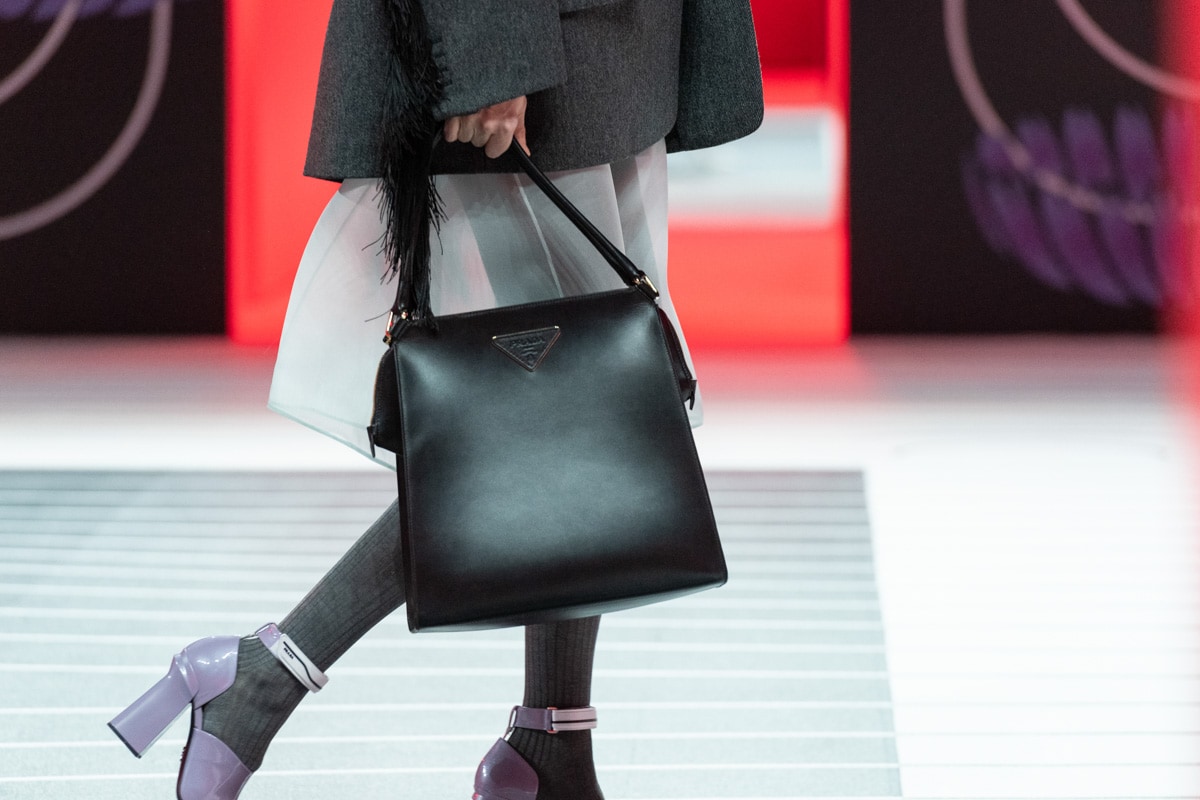 3 / 27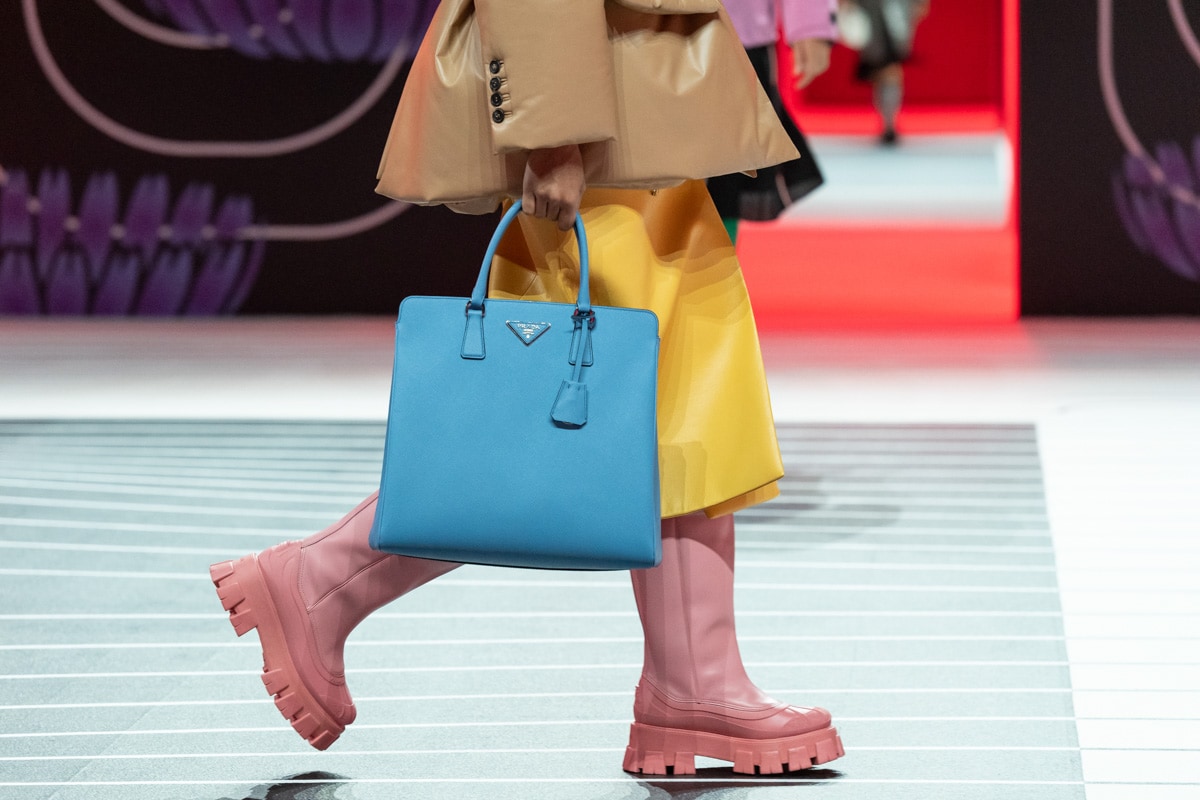 4 / 27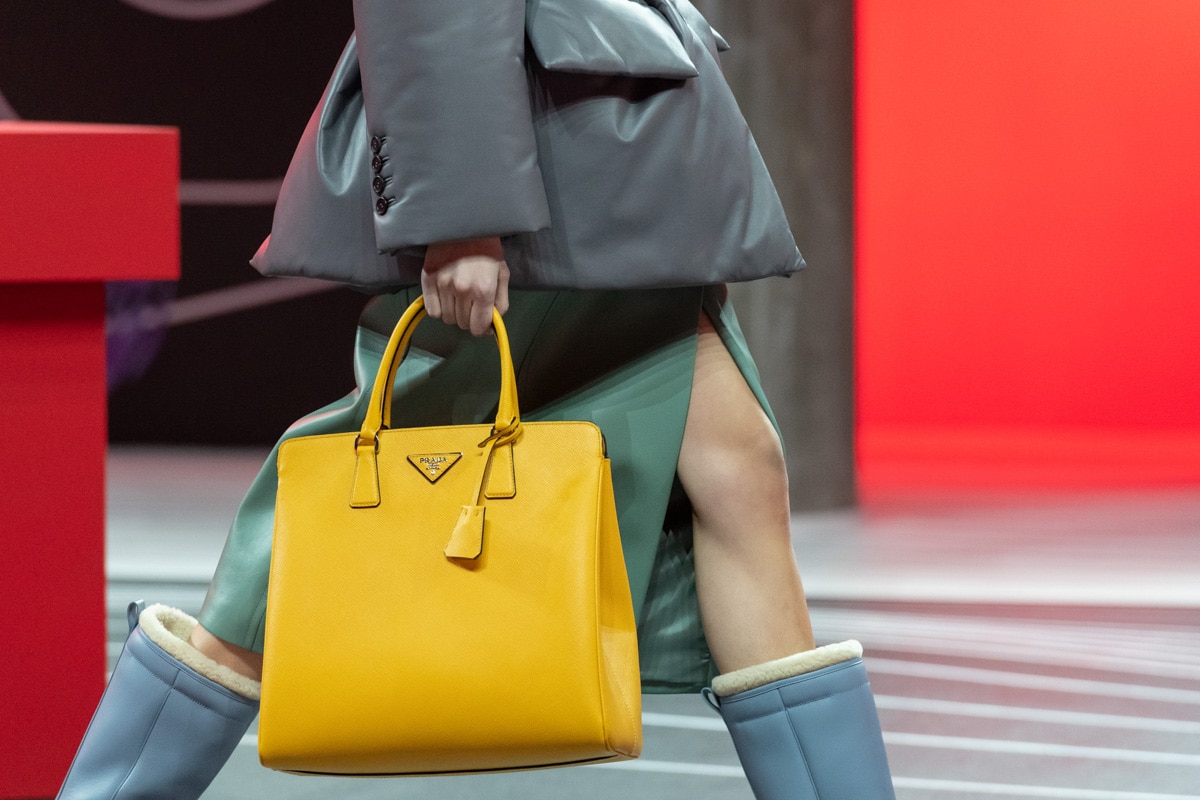 5 / 27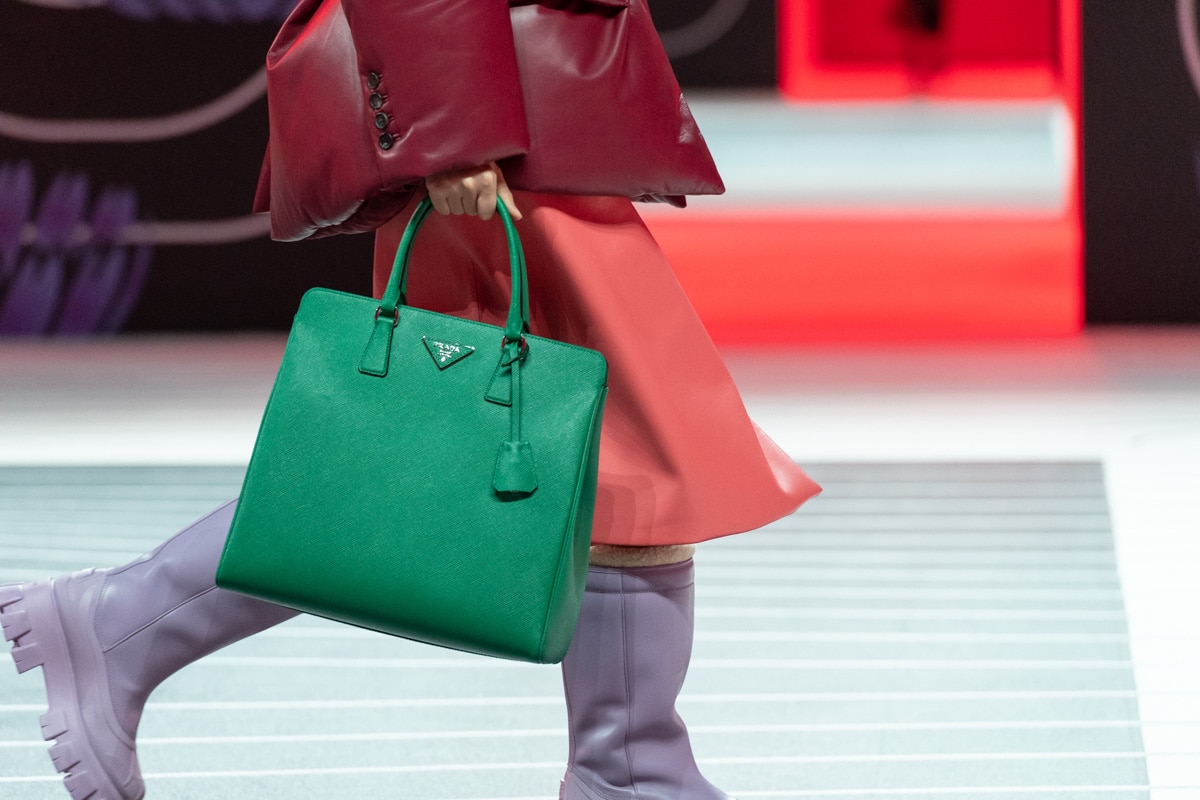 6 / 27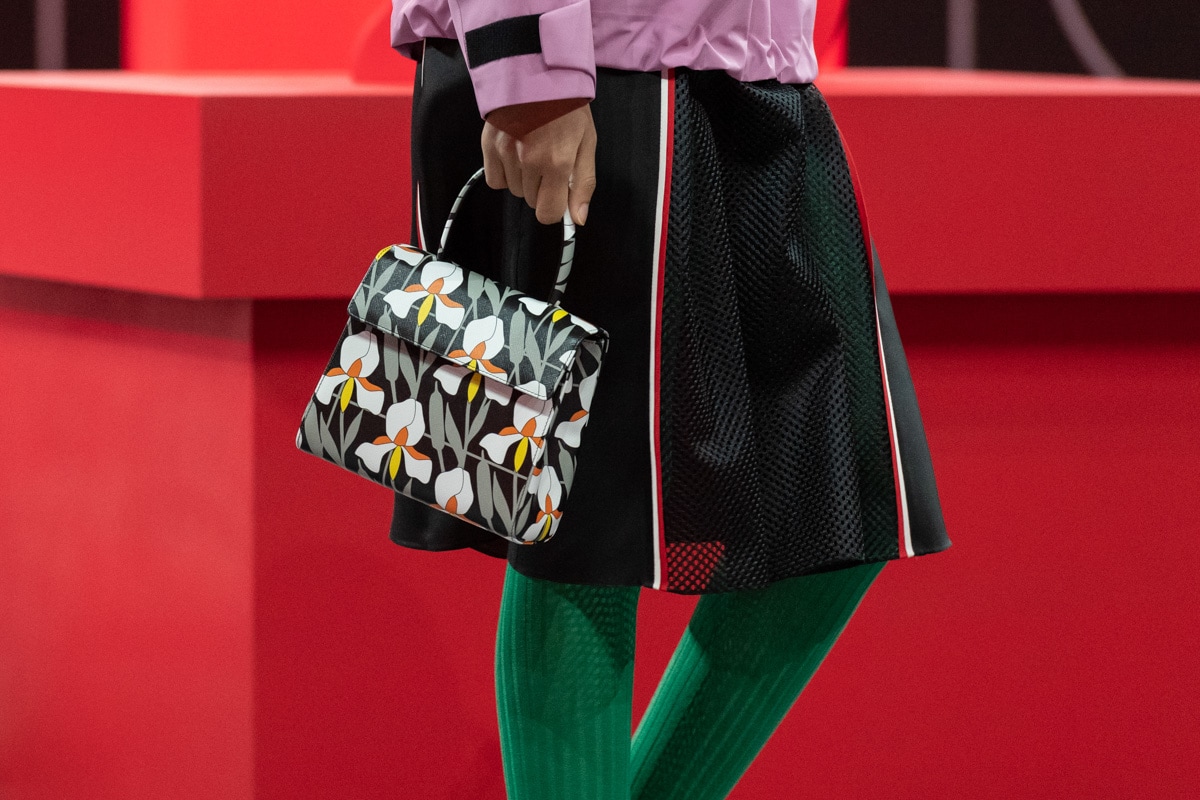 7 / 27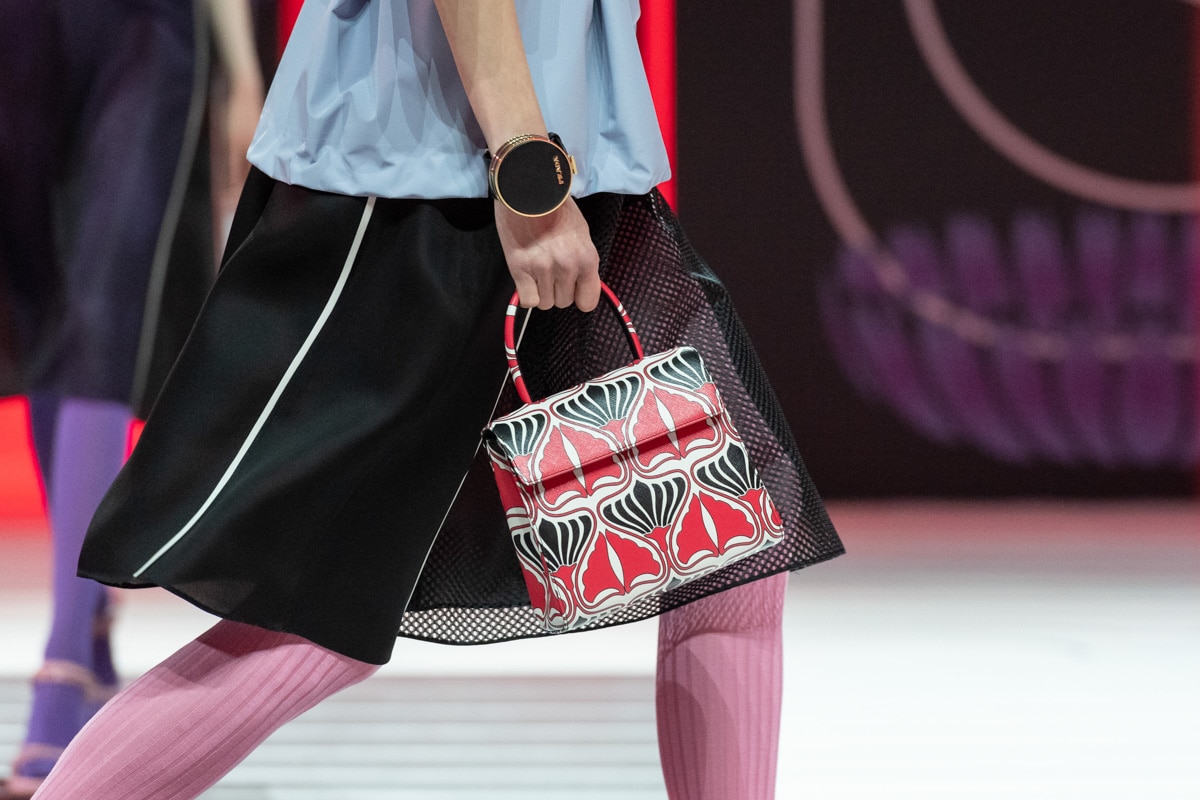 8 / 27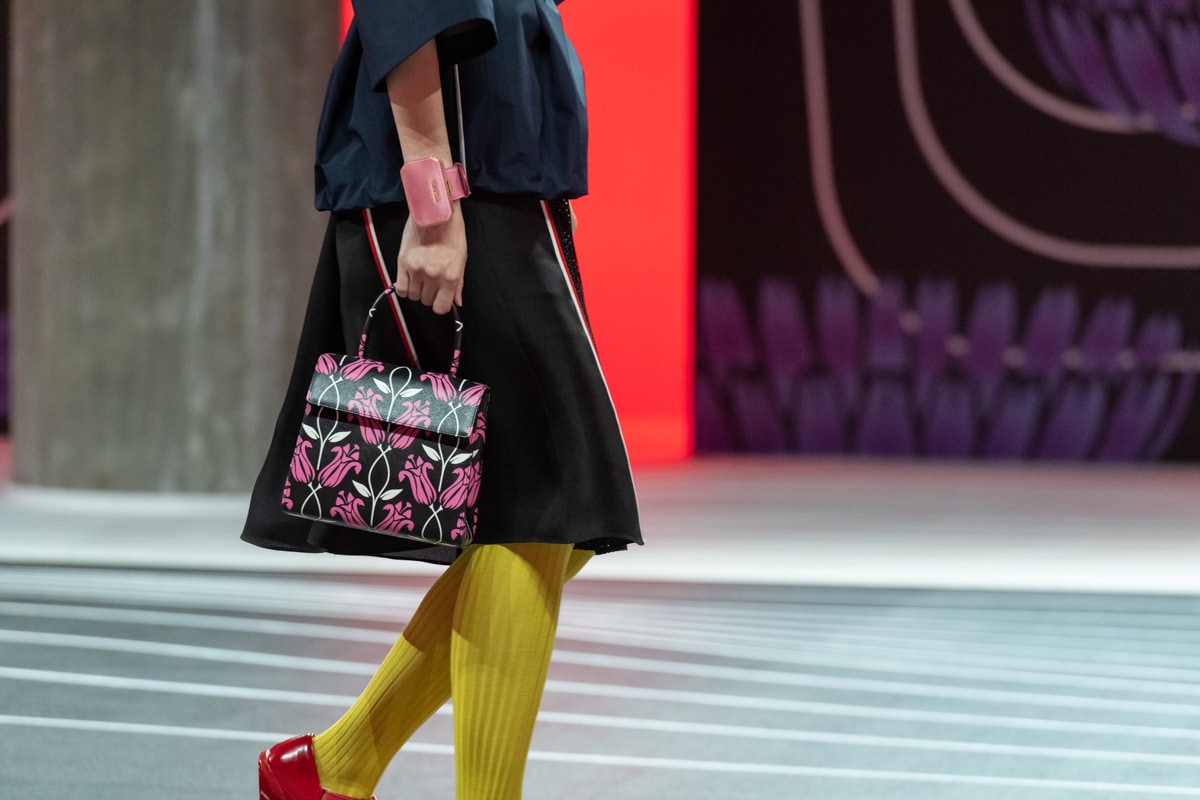 9 / 27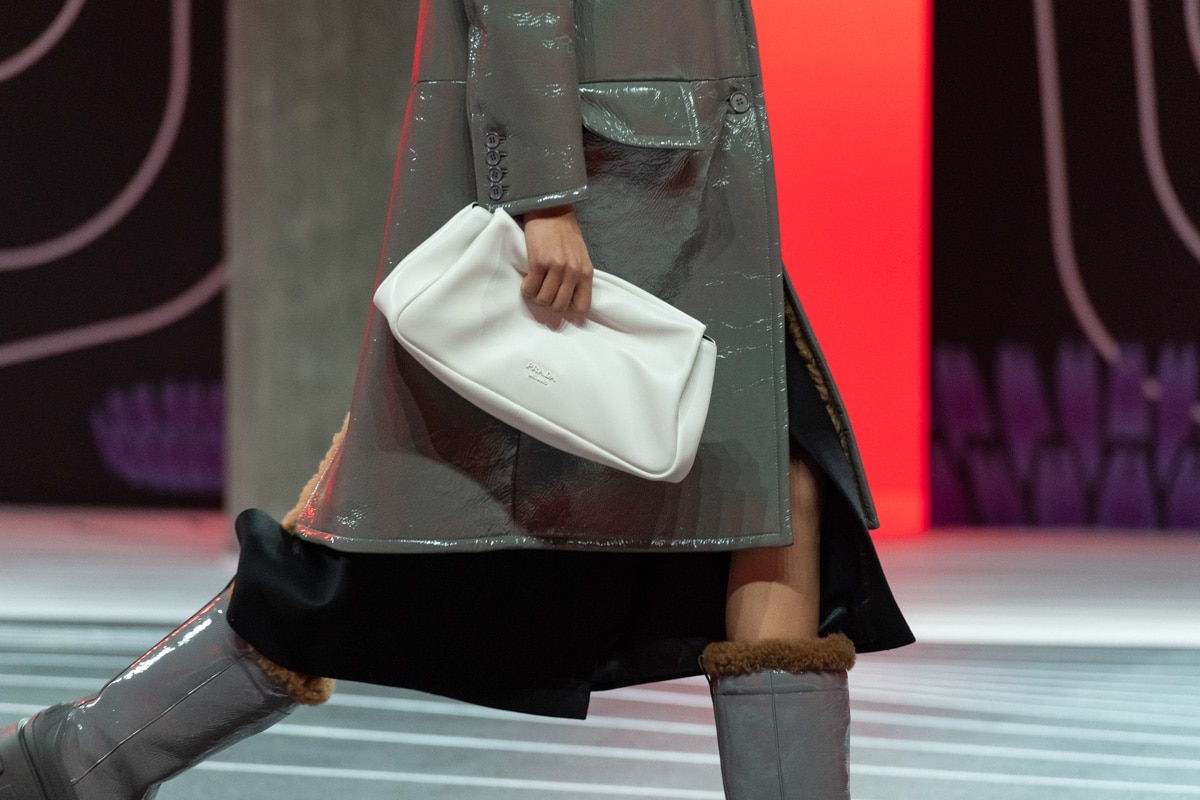 10 / 27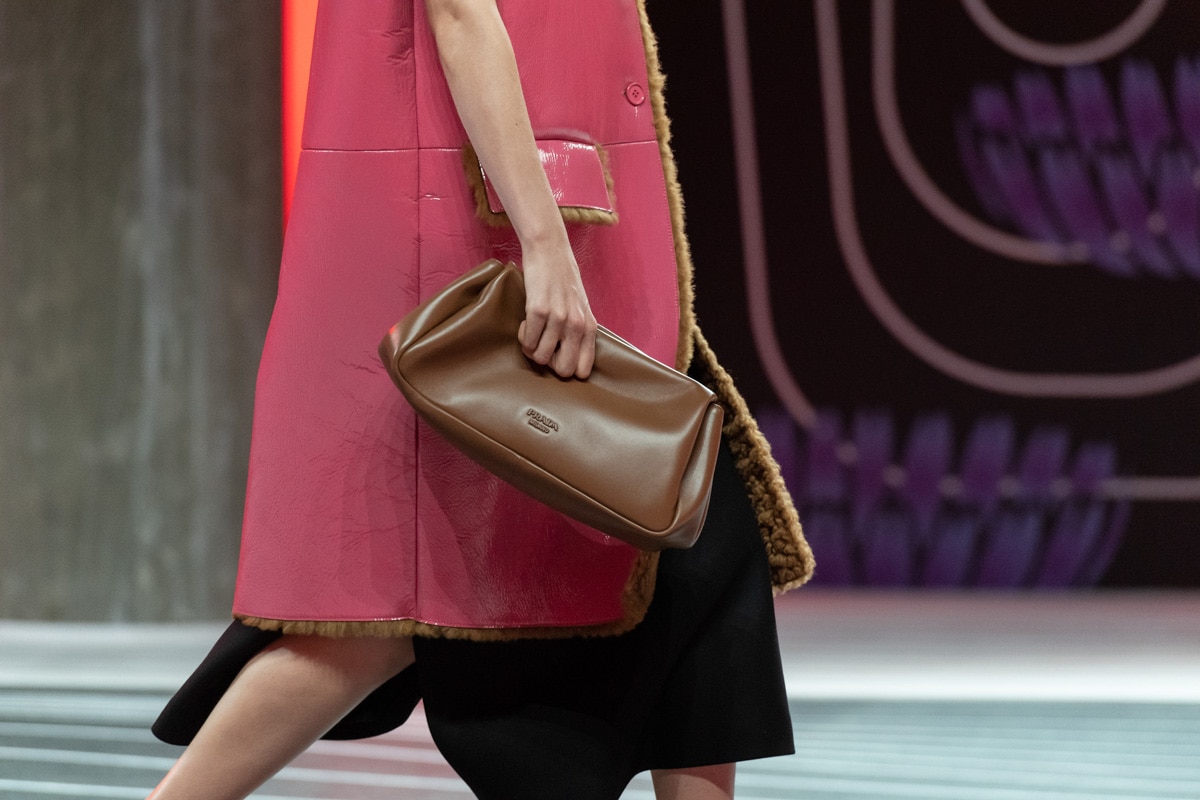 11 / 27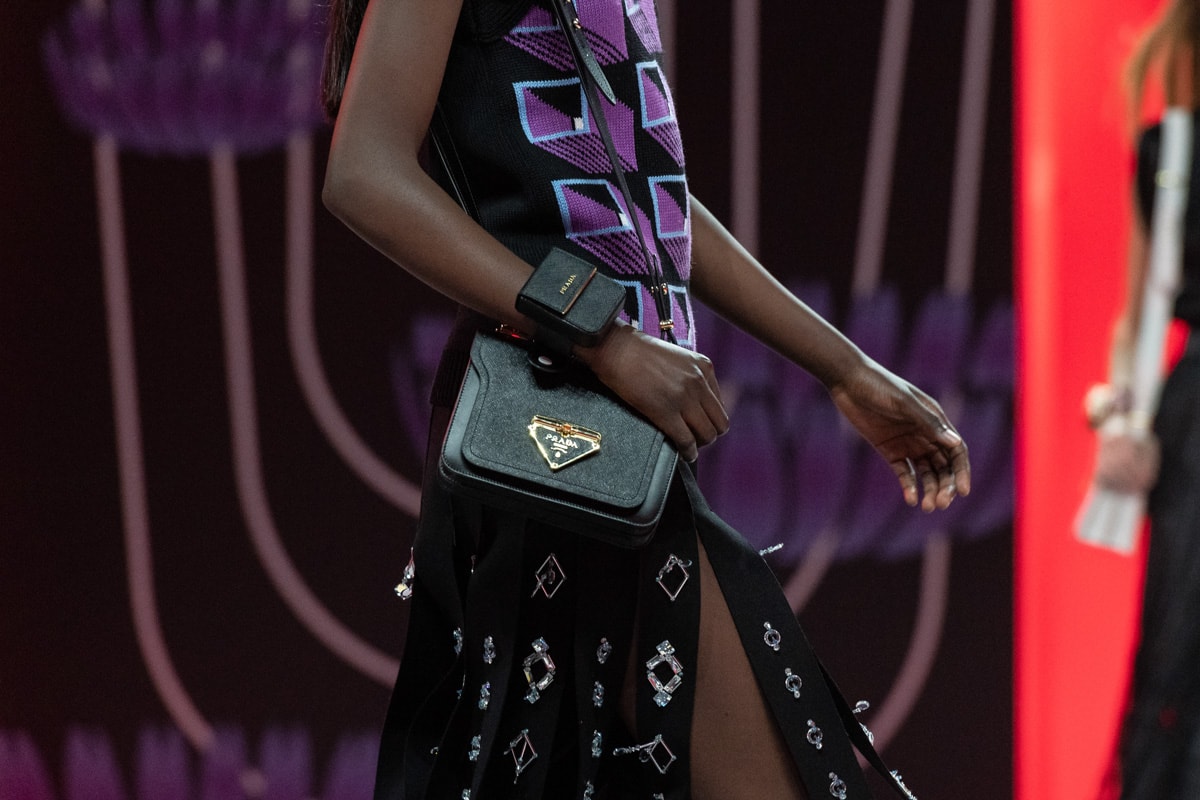 12 / 27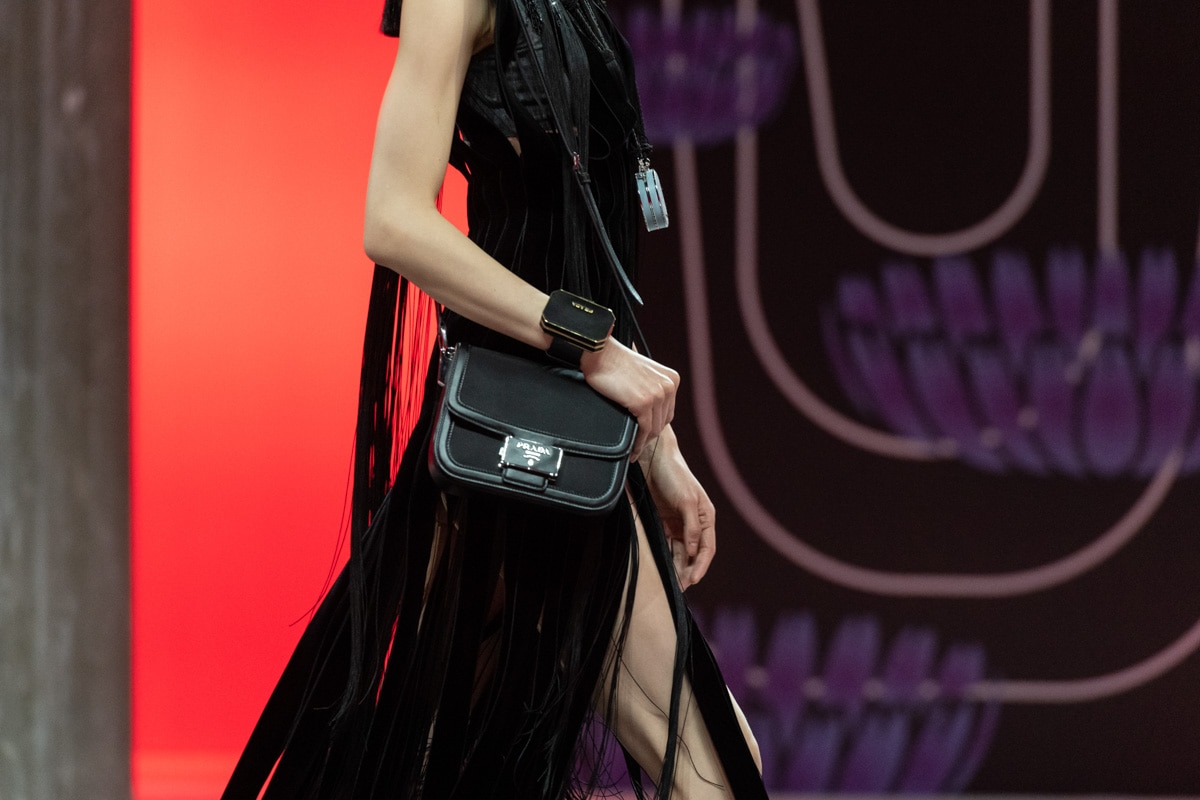 13 / 27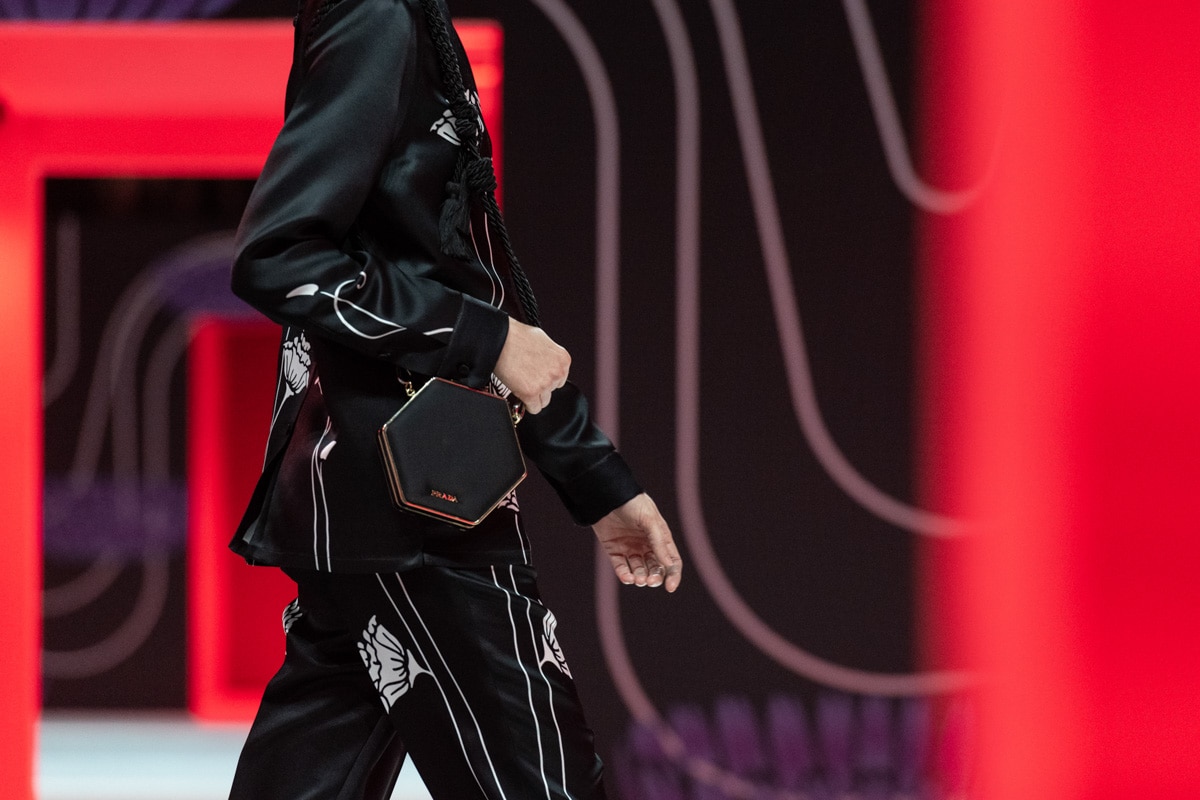 14 / 27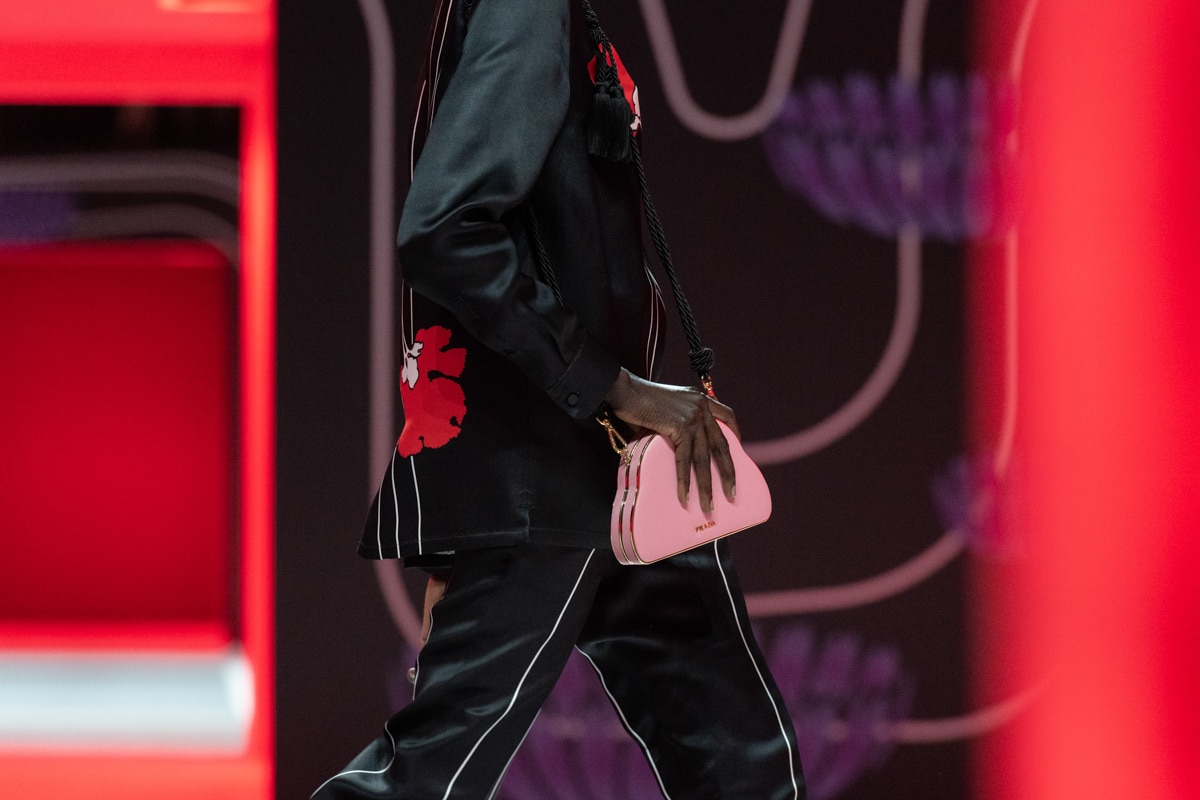 15 / 27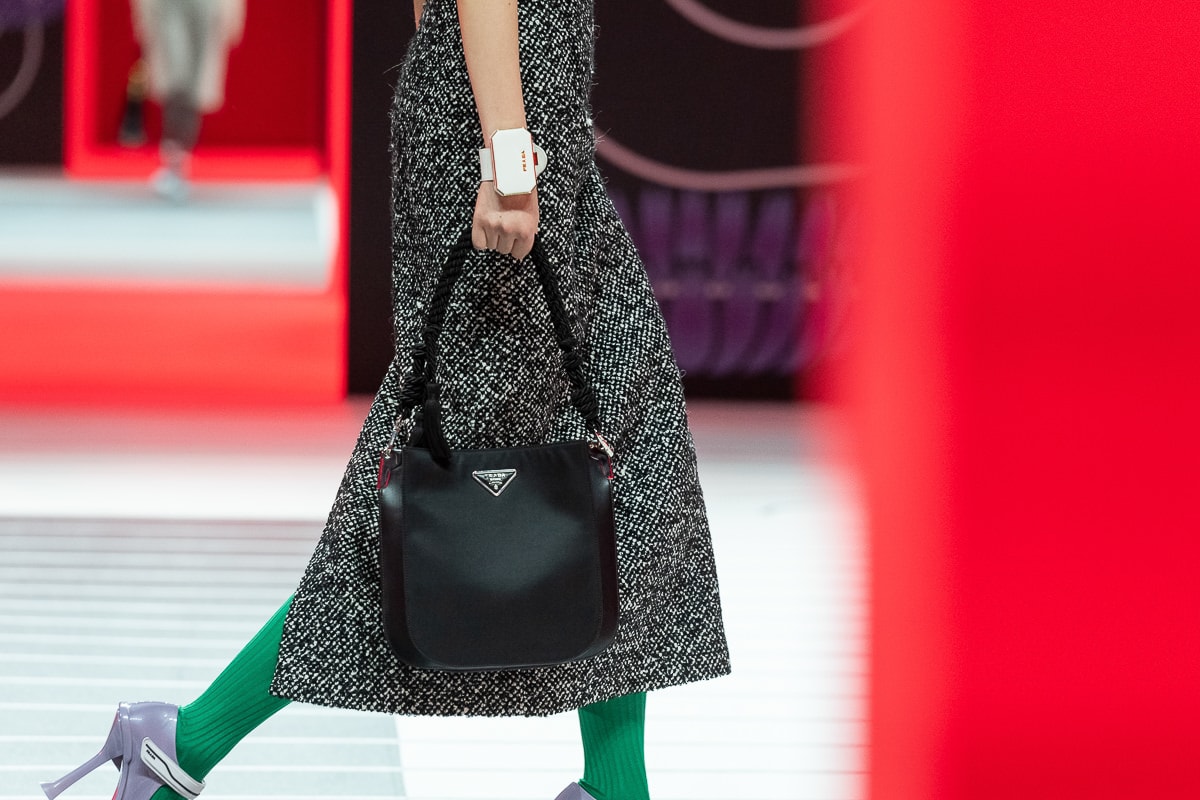 16 / 27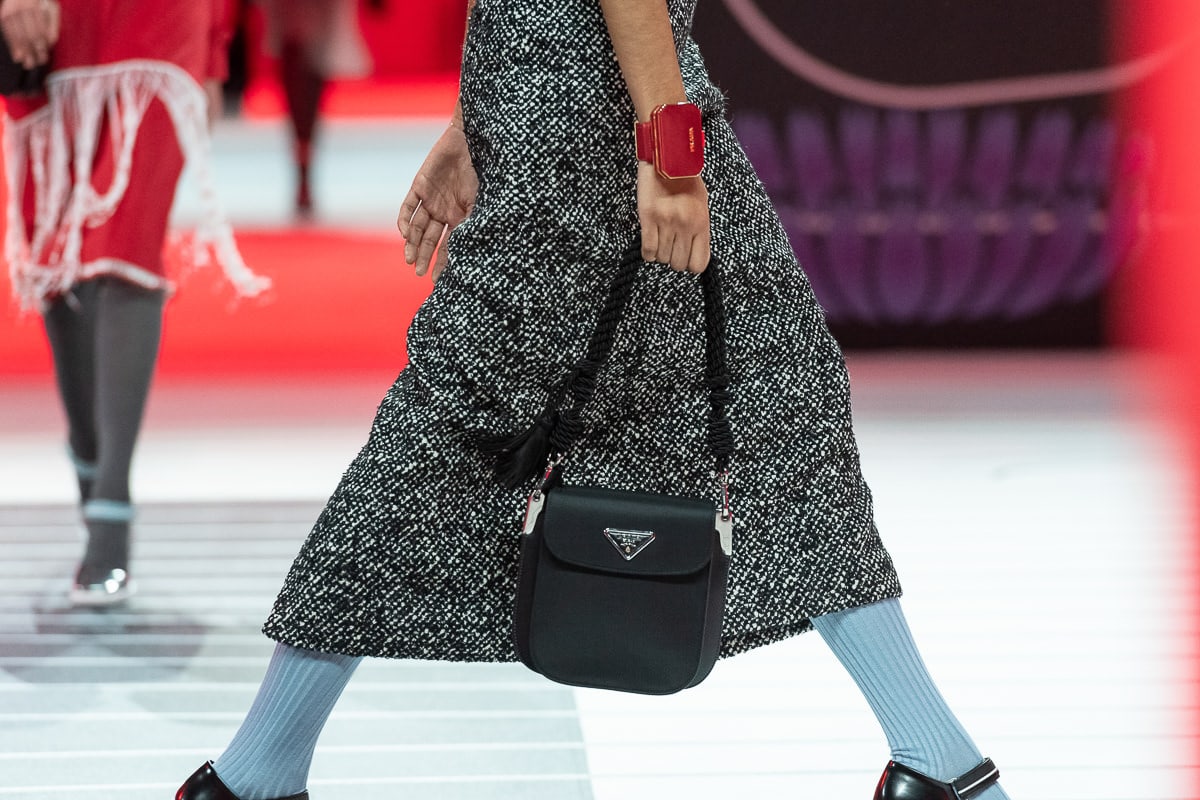 17 / 27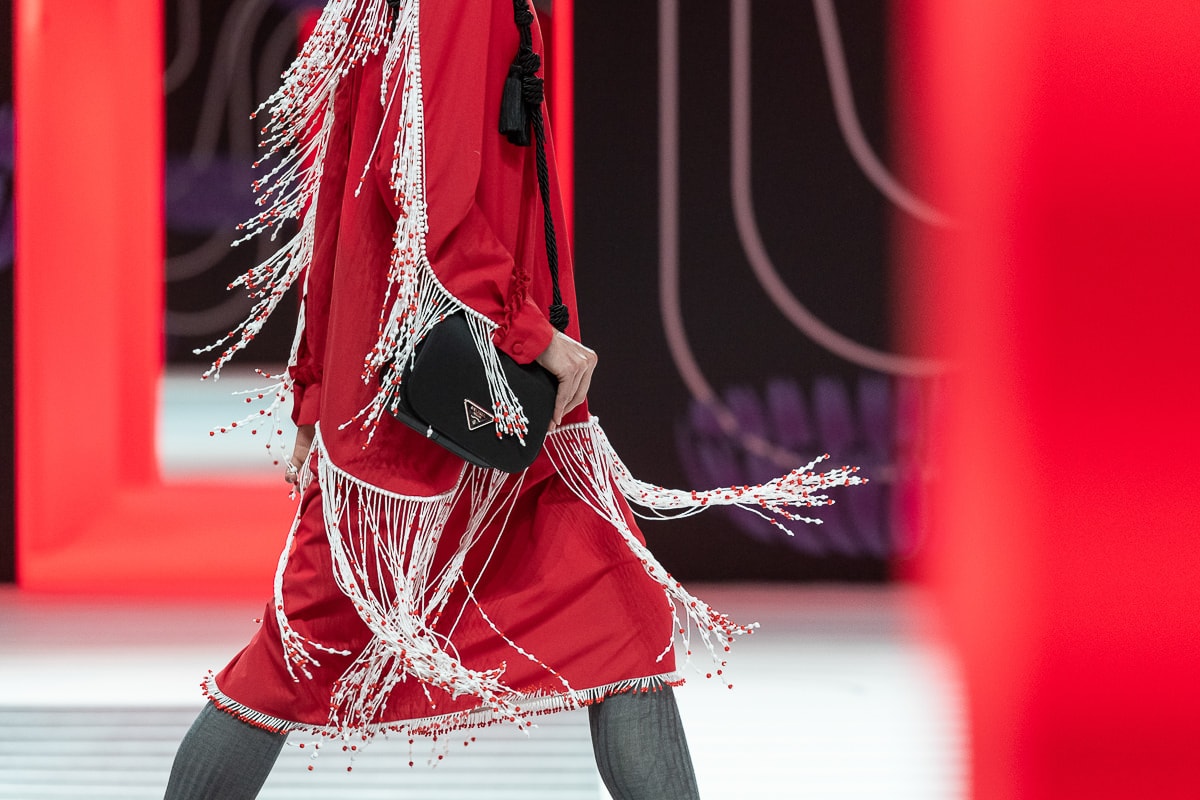 18 / 27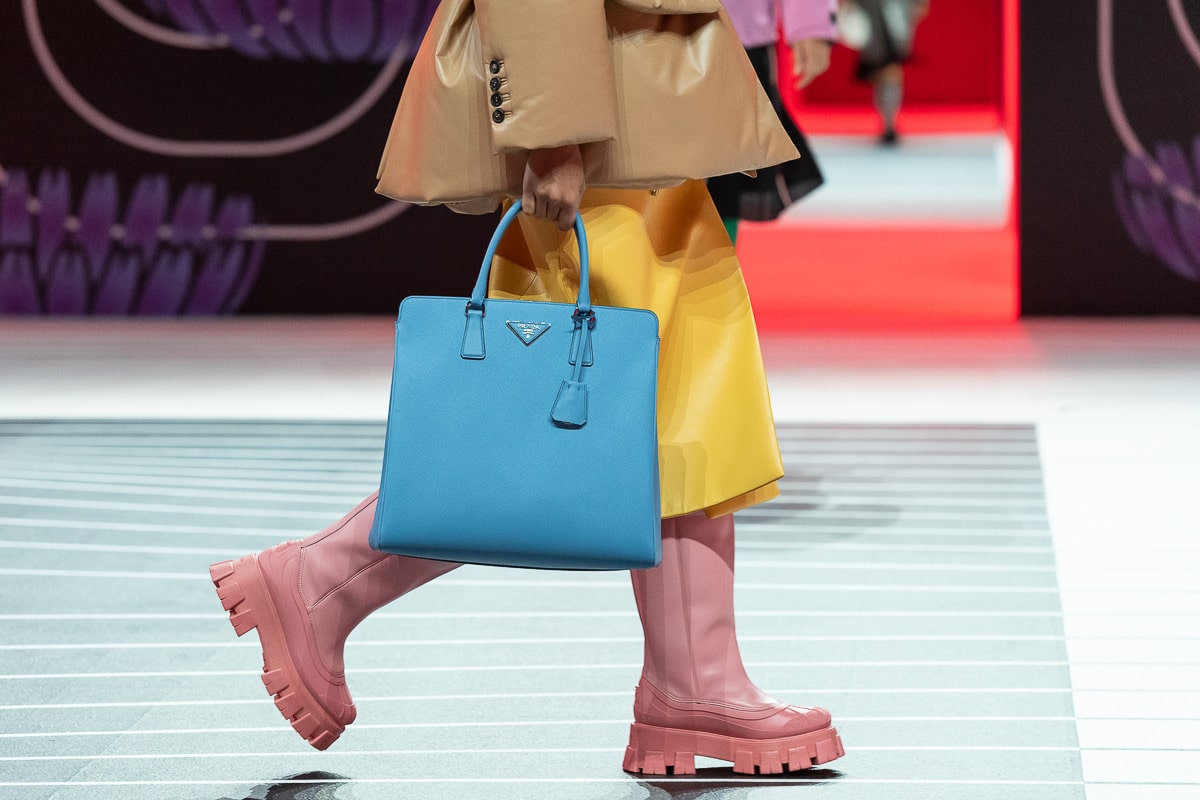 19 / 27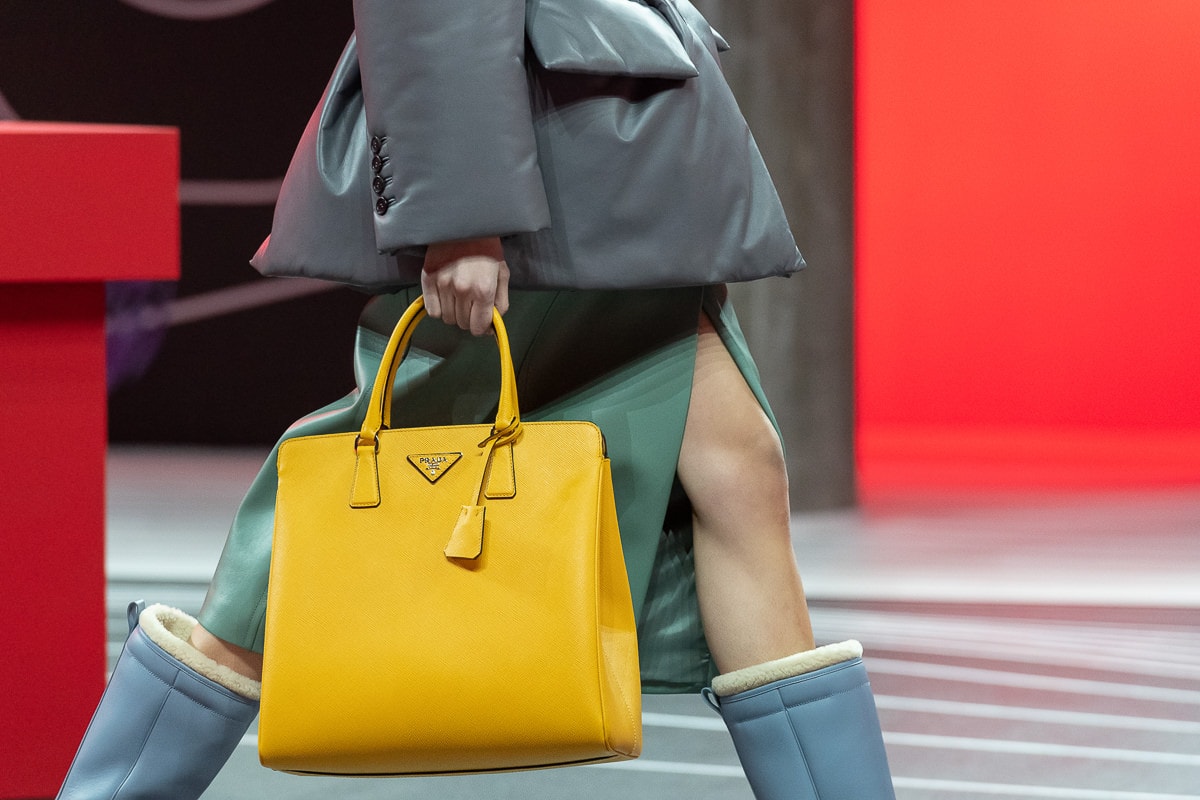 20 / 27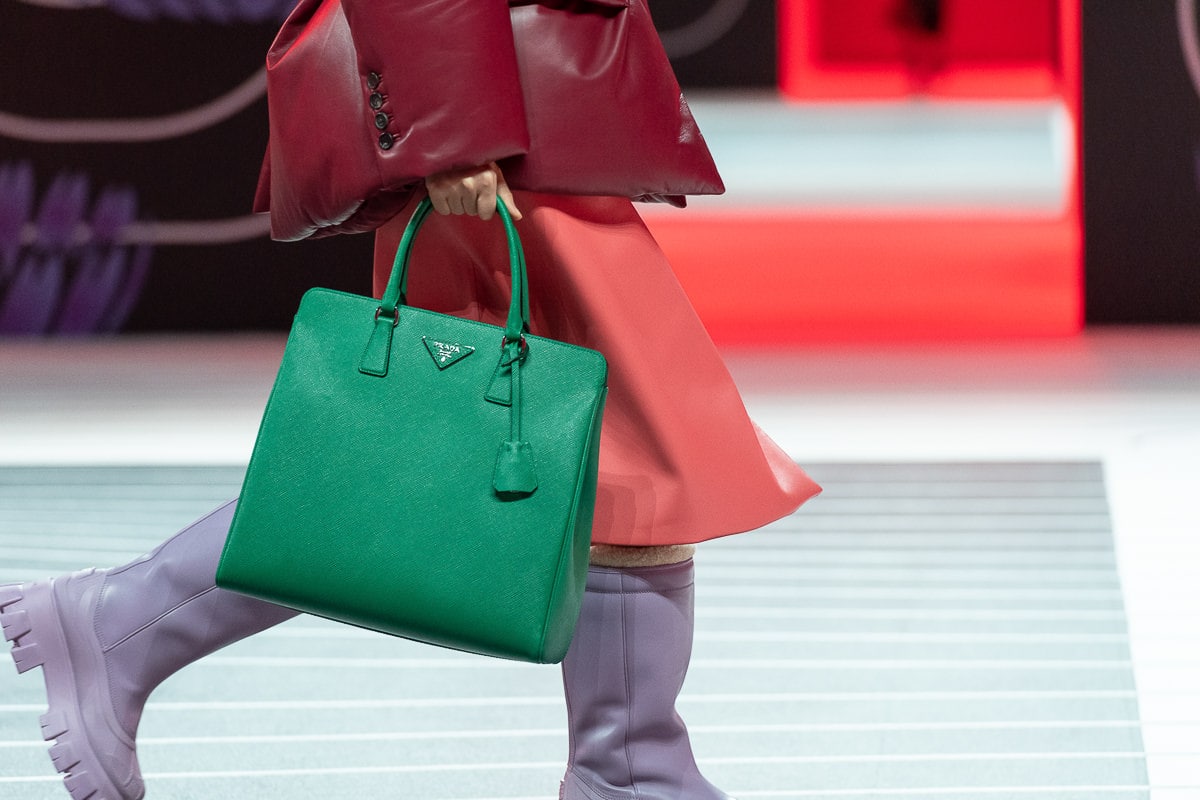 21 / 27
22 / 27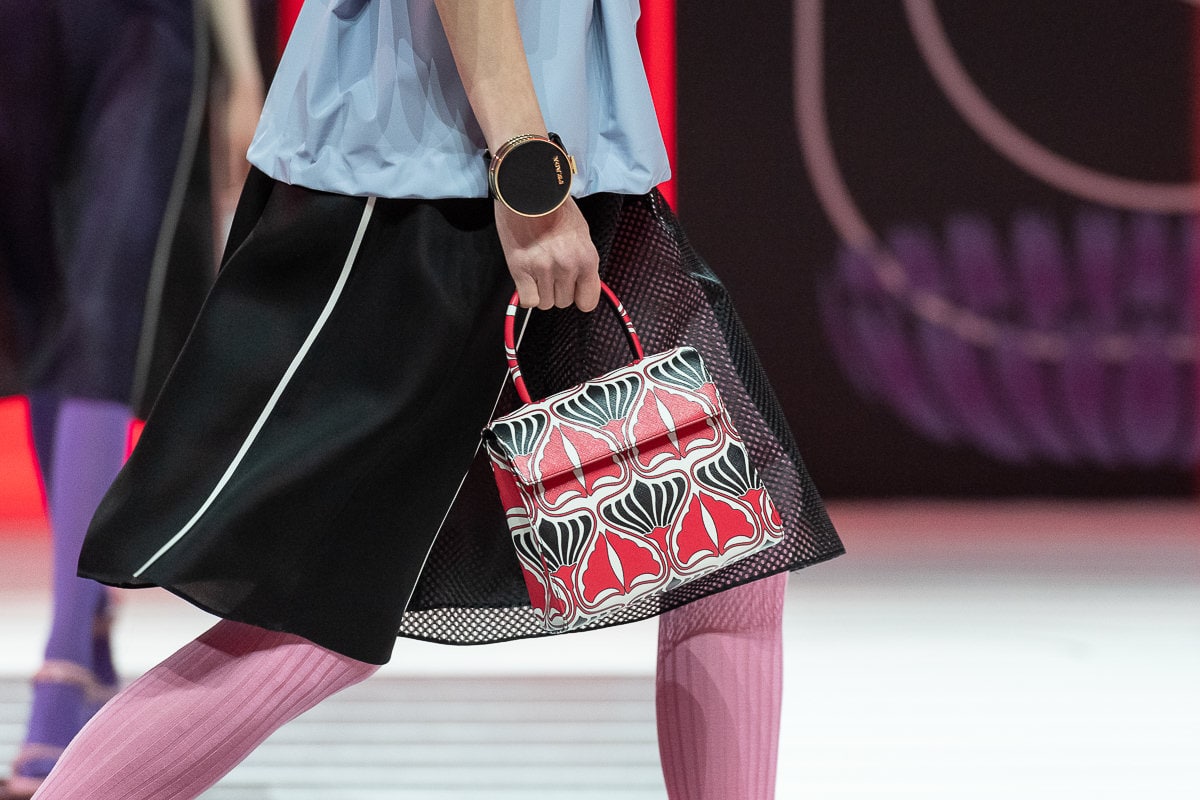 23 / 27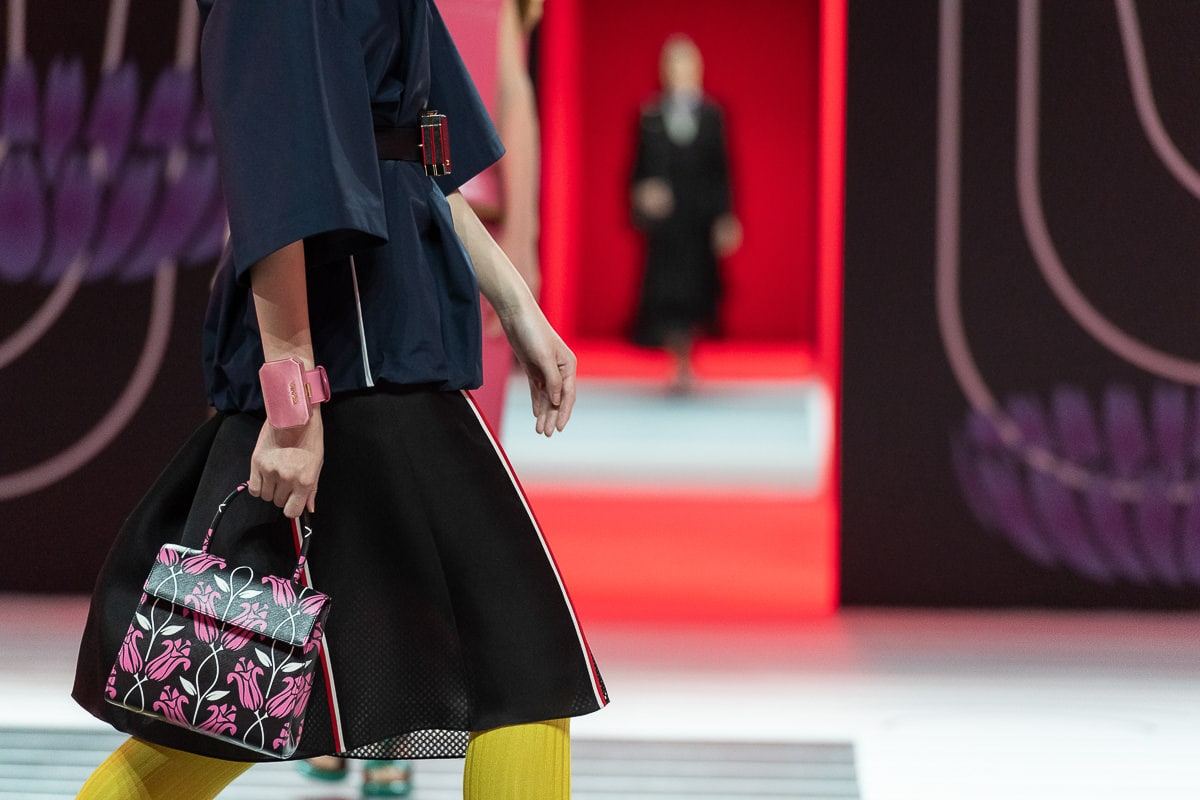 24 / 27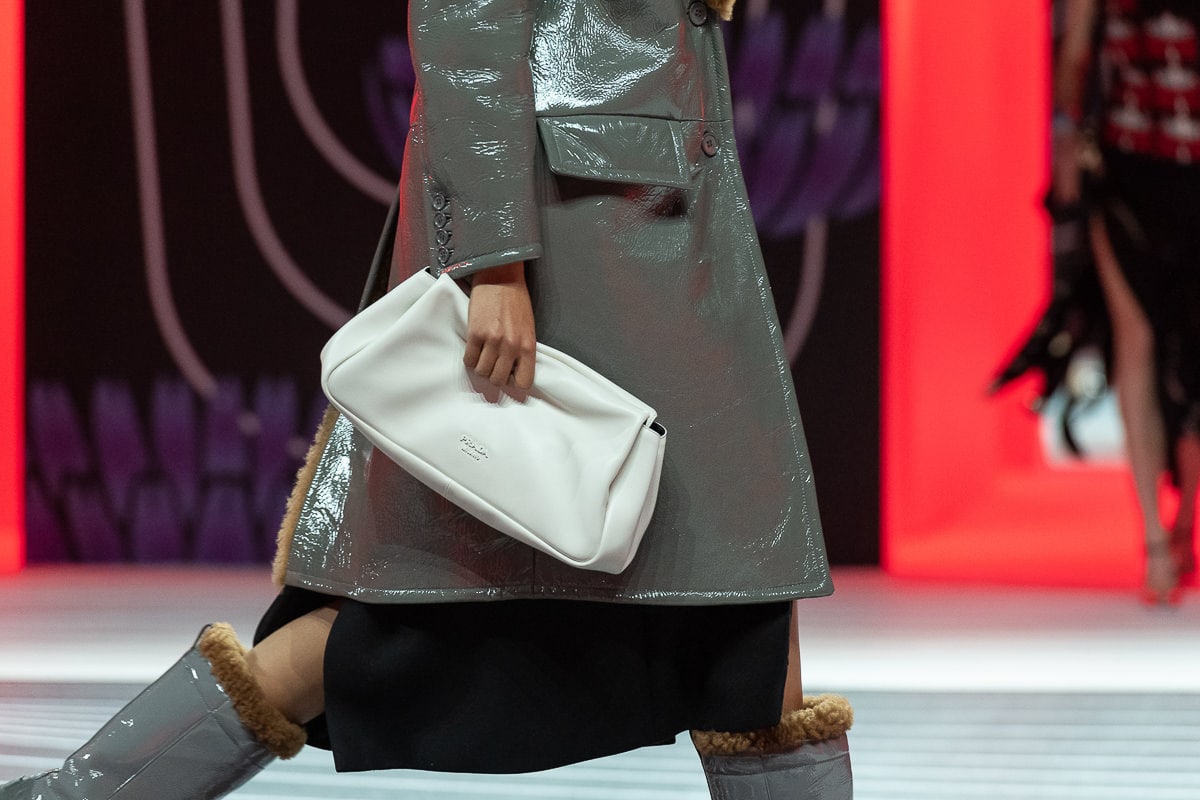 25 / 27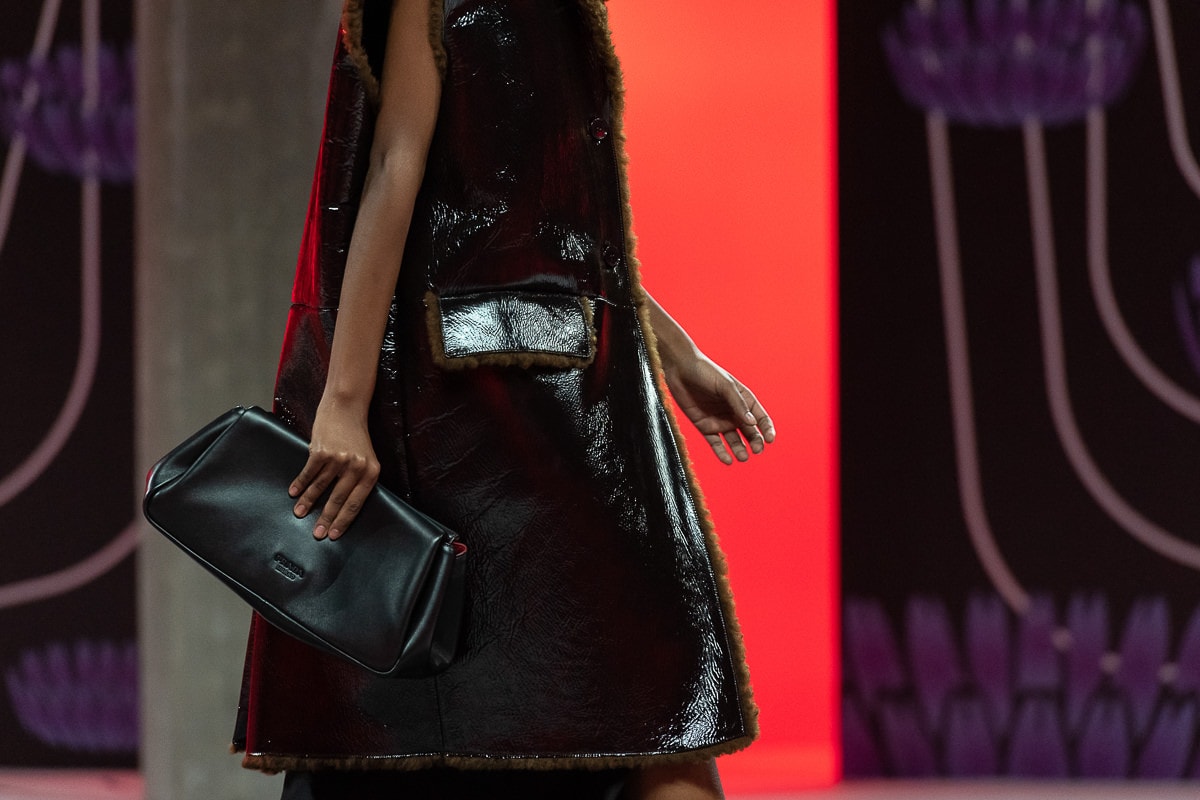 26 / 27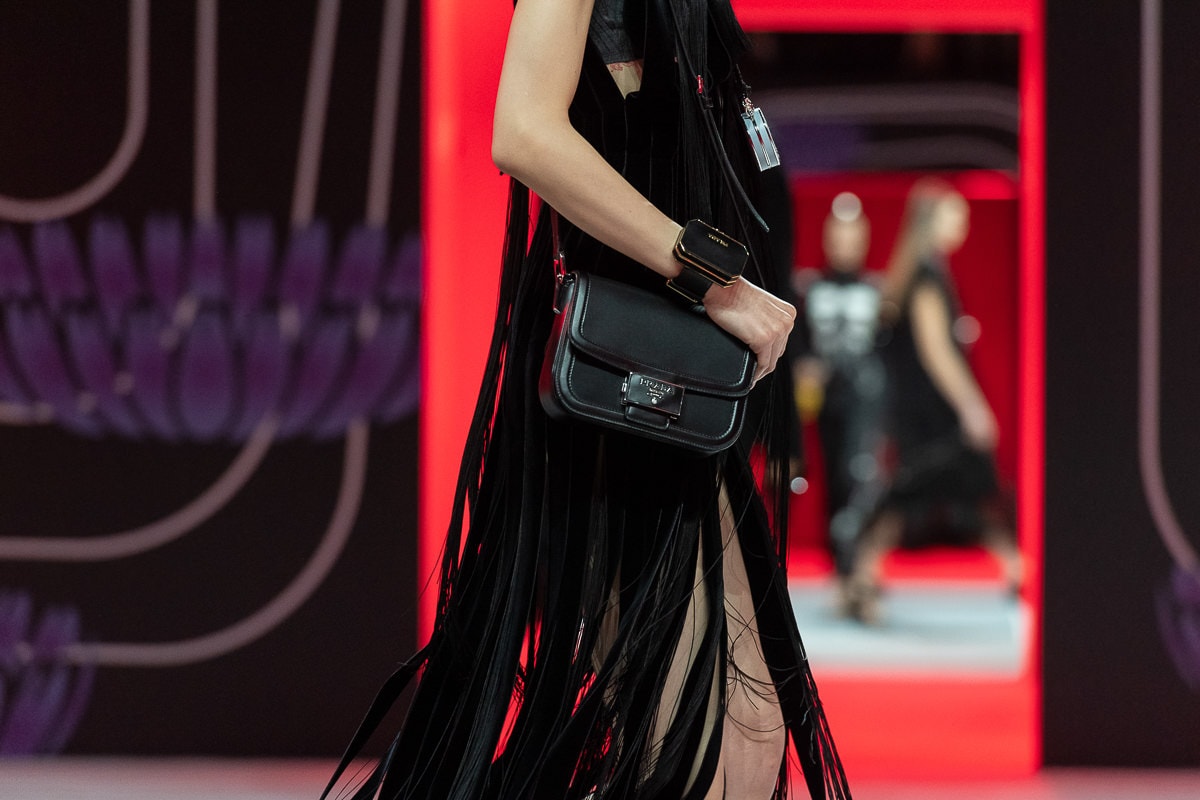 27 / 27