If you love fashion as much as we do, then you've probably seen The Devil Wears Prada more times than you can even count. I bet you can recite every word, too. Miranda's famously sarcastic line about springtime florals might be my favorite line of the whole movie. She was onto something there, though—florals for spring have been done and re-done, time and time again. But what about florals for fall? This season, fall florals stole my heart thanks to The Prada Frame Bag.
Back in February, we gave you a first look at Prada's Fall 2017 runway bags, and I couldn't wait to further investigate my love for fall florals. I got my hands on two gorgeous frame bags, and all I can really think to say is "yes, please!"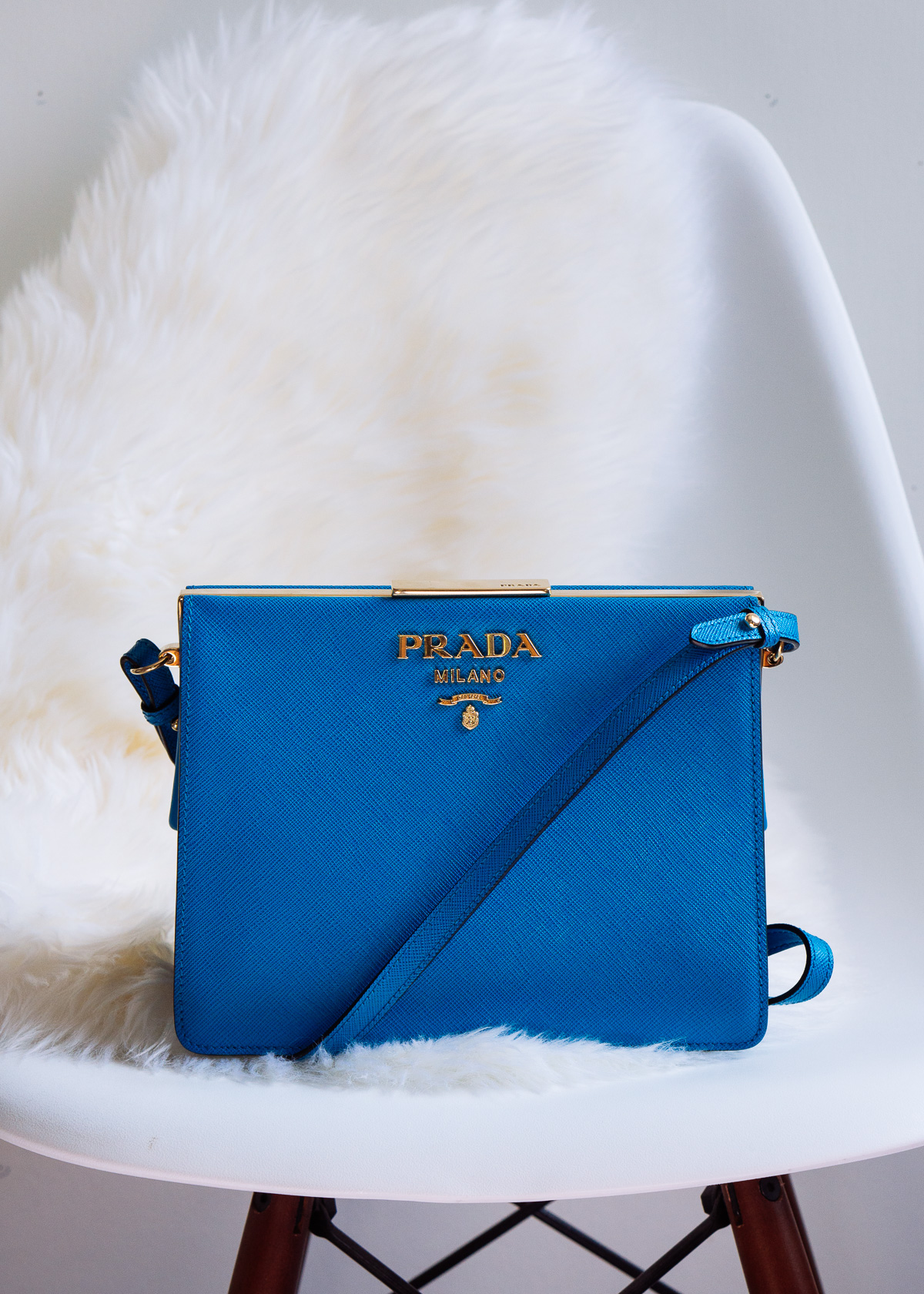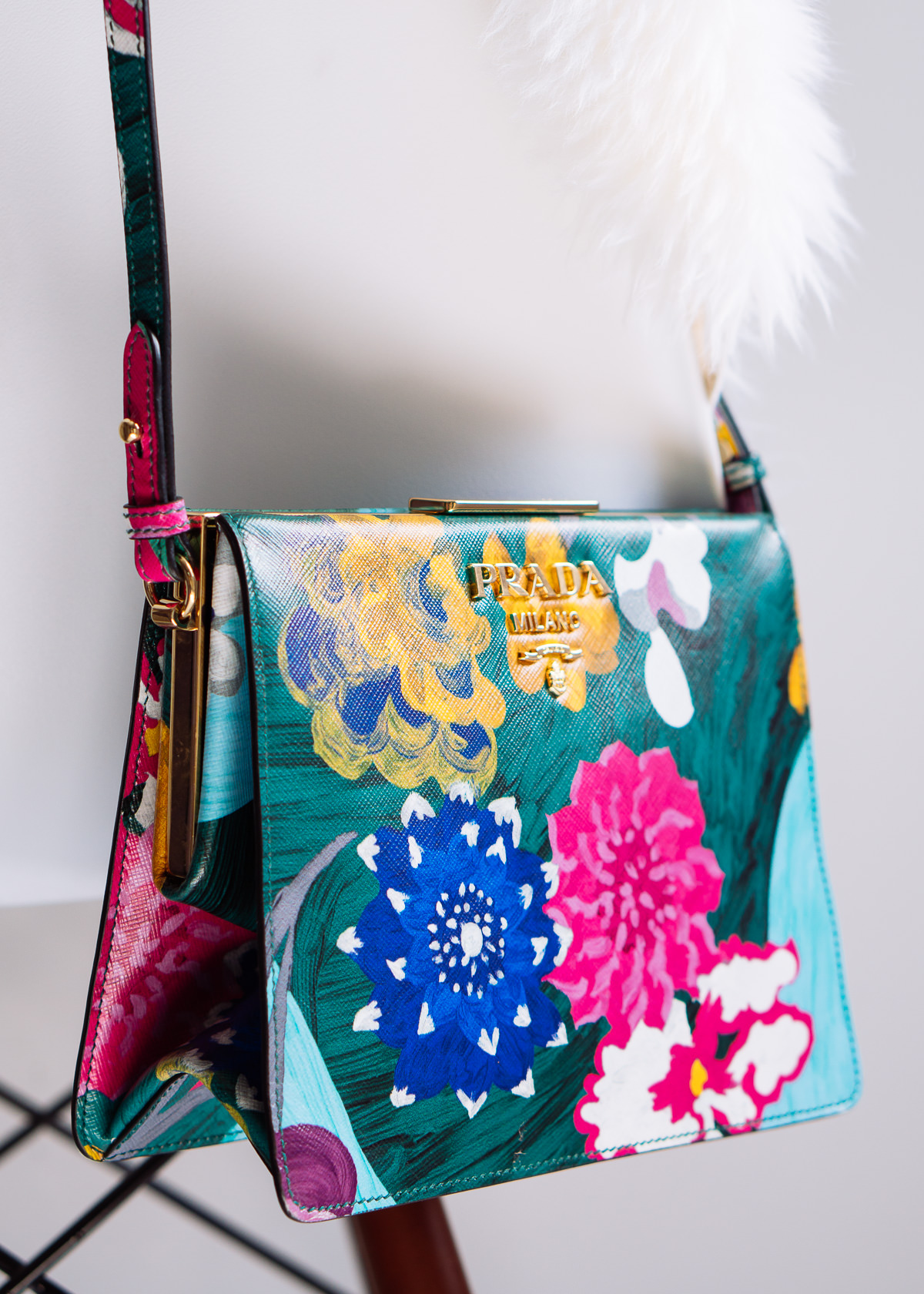 While I'm head over heels for the fall floral frame bag, this gorgeous cerulean blue is equally as stunning. Both of these bags make for an eye-catching—yet practical—statement bag. In durable saffiano leather with gold hardware, this bag is not only impeccably crafted, but it's beautiful in its simplicity as well.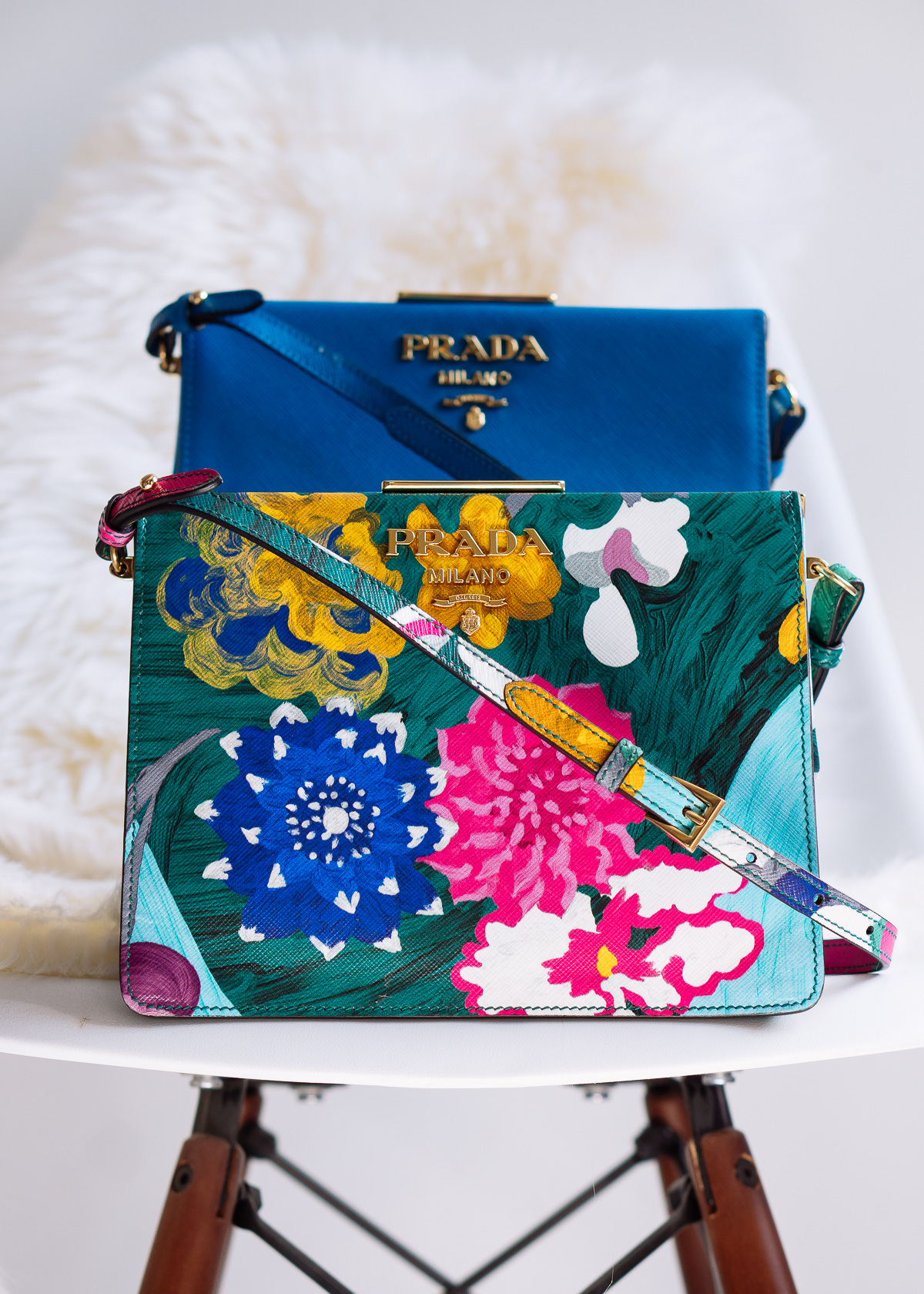 The frame bag comfortably fit a small zip-around wallet, sunglasses in a cloth pouch, a small cosmetics pouch, and both my work phone as well as my personal phone. This size is ideal both for long days of running around and nights out with friends. In short, if you're looking for an easy-to0-wear, day-to-night bag that makes a statement, the Prada Frame bag is it. The interior of the bag is lined in soft, luxurious nappa leather and features a pocket on both the front and back interior walls. Overall dimensions of the frame bag are 6.5" x 8.5" x 3.3. The floral frame bag retails for $2,160 via Neiman Marcus, and the solid frame bag retails for $1,970 via Bergdorf Goodman.
1 / 3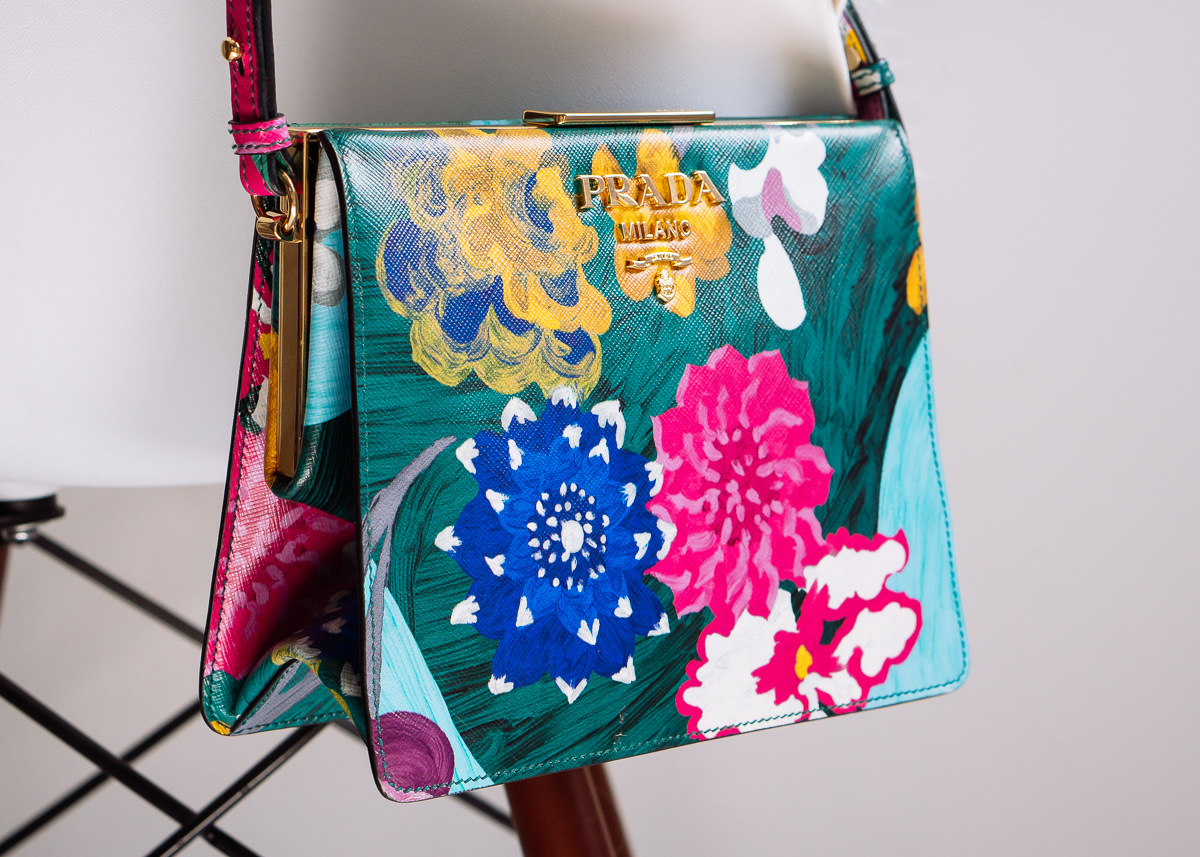 2 / 3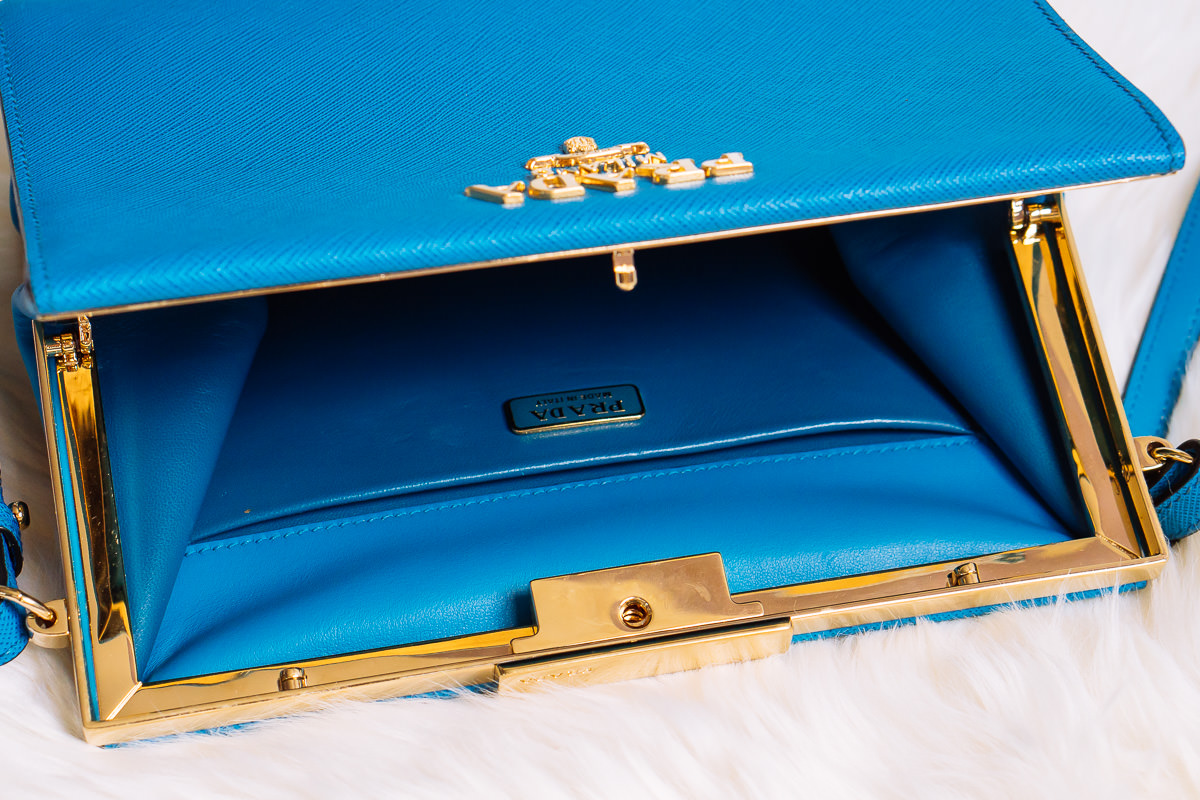 3 / 3