Holiday festivities bring joy, delight, and abundance in every aspect. Just one more drink? Sure. A couple more cookies? Yep, can't pass that up. A little extra sparkle? Yes, please. Everything about this magical time of year, from just after Thanksgiving to New Year's, brings extra glamour and shine. When you think of holiday dressing, bland is not a word that comes to mind. That goes from head to toe, the more, truly, the merrier.
I've always found bags to be an extension of personal style, so much so that I believe bags make an outfit and can show your mood. While novelty bags that really are a bit much become not only perfectly acceptable but also expected this time of year, a classic bag with the ideal amount of pizazz speaks to my bag loving heart and soul.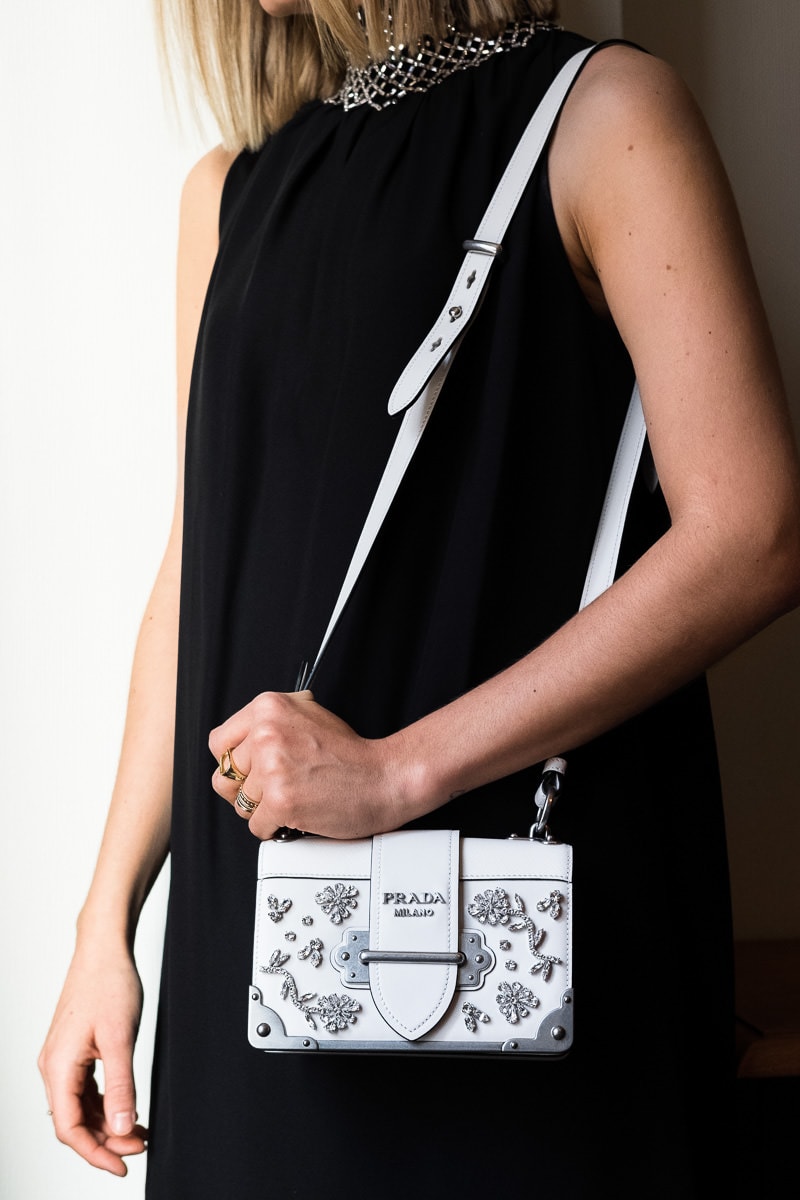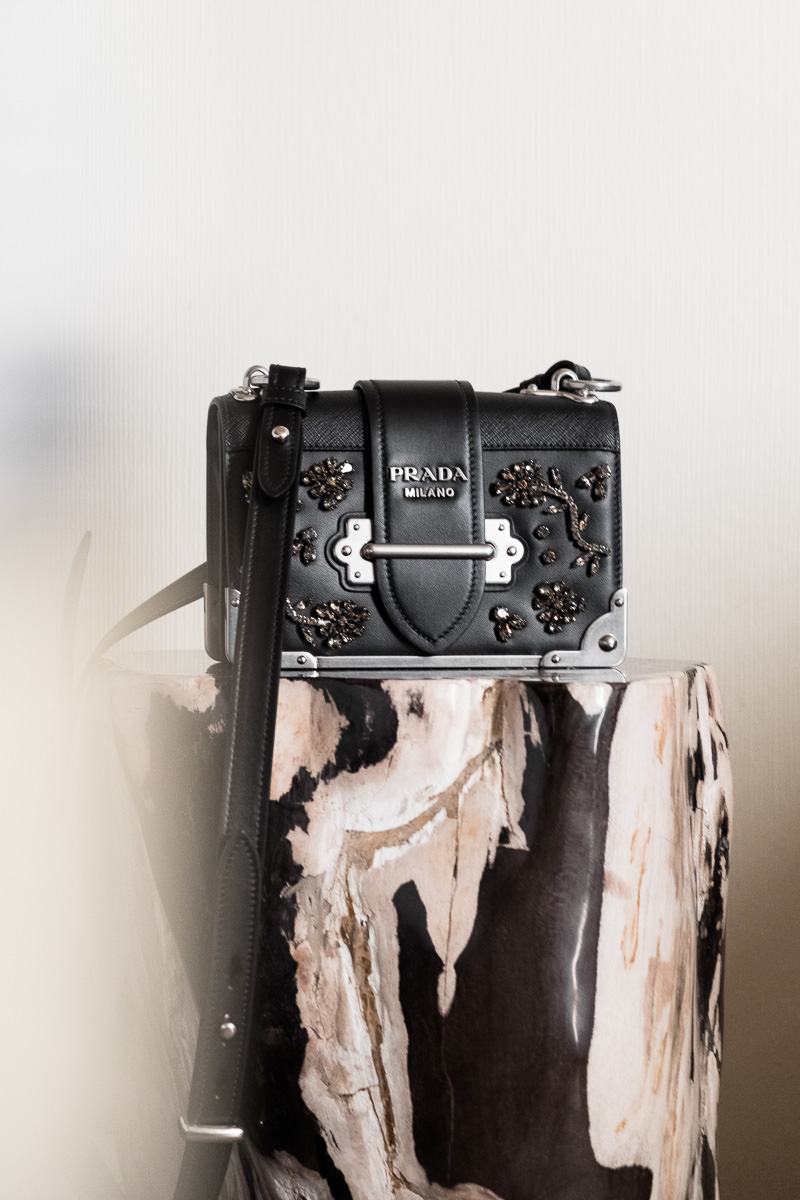 Enter this trio of bags from Prada including a Cahier, Small Panier, and Small Galleria all with added Floral appliqués made with crystals on the front. Each design is a house staple (the Panier is newer but easily fits into a classic bag category) that works into your existing wardrobe seamlessly, and Prada took it up a notch by offering added floral appliqués on the front. With the simple designs being offered in basic black and white, the added detailing stands out beautifully.
This time of year is when bags like these have the chance to take center stage. Imagine walking into your holiday party with just the right black dress and cool shoes. You want to feel festive but you don't want it to be too much, so you opt for this version of the Prada Cahier. Or you plan your New Year's Eve outfit, sleek pants and a sparkly top. You want the outfit to shine so your bag should become an extension of that, so you carry the Small Galleria. Or you know you need a classic black bag with added elements, so you ask for the Prada Small Panier to open up Christmas morning.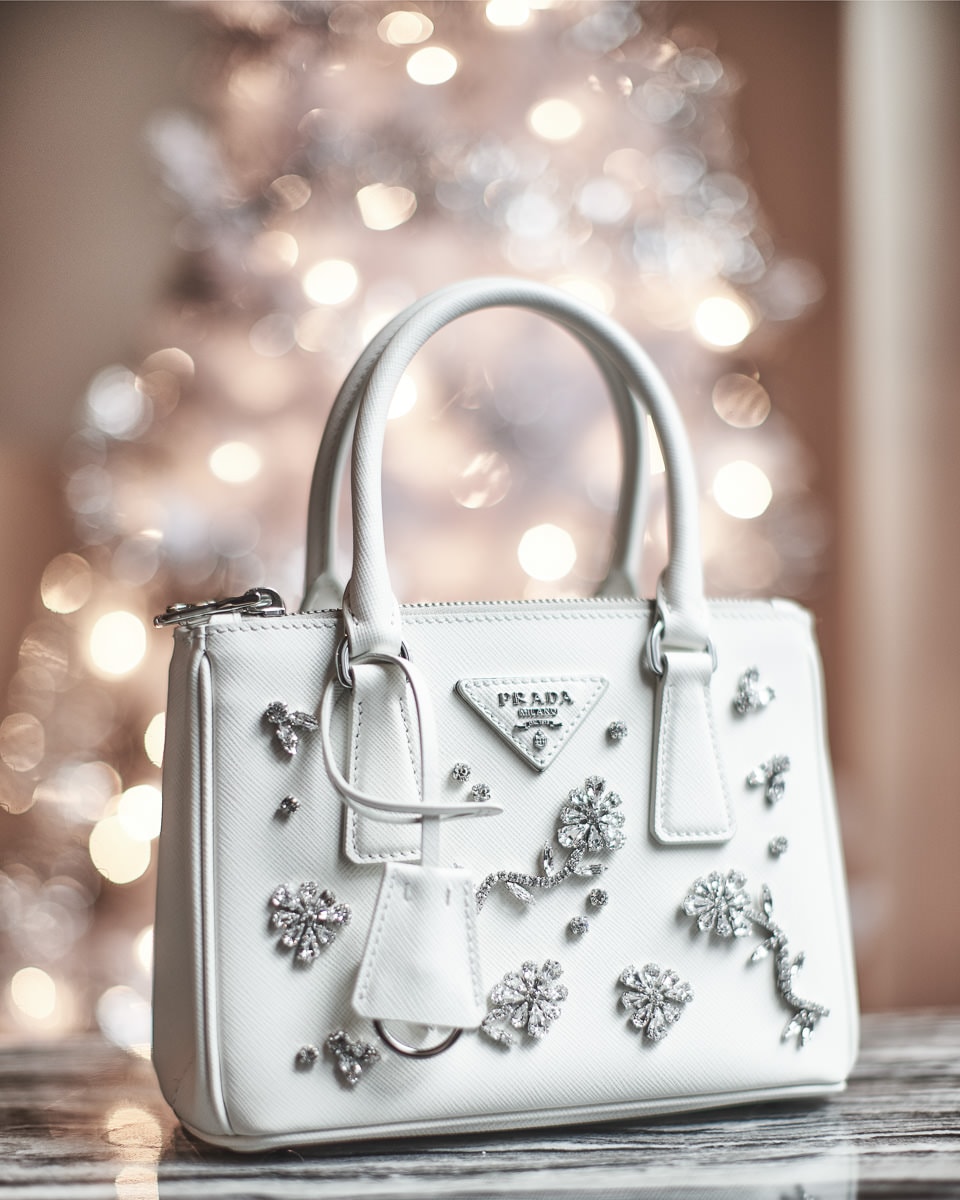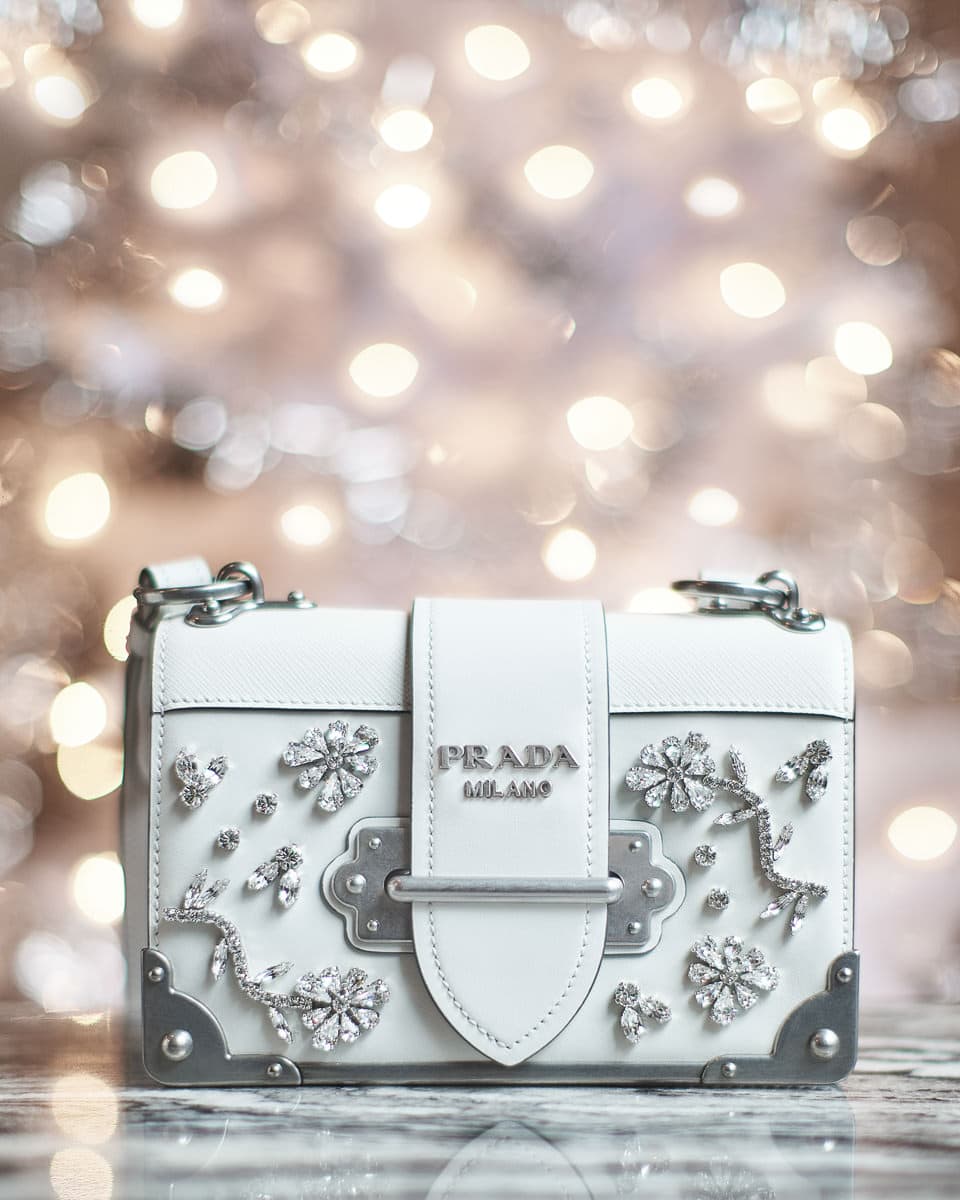 We've covered the Cahier and Galleria many times and each have a strong following, but the Panier is newer to the Prada family and is a bag I personally tend to like. The bucket shaped bag keeps its shape well as it's crafted from sturdy Saffiano leather. There's one top handle as well as a long detachable shoulder strap. To close the bag, there's a leather strap with a magnet closure at the top which opens to show the interior Nappa lining with a vertical pocket. The floral appliqués are only on the front of the bag, which means it won't get caught on clothing. Dimensions measure 7″ H x 4″ L x 6.7″ W.
These updates of Prada classics in black and white Saffiano leather arrived just in time for the holidays. The best part about an updated timeless shape is that it won't lose usability. If you're looking for a bag that has just enough added shine without taking away from the bag's classic design, these are the bags for you. Shop now on Prada.com.