I'll be honest with you, my experience of in-person classes at my university turned out to be a lot different than I'd imagined.
For one, the notorious traffic in my city tends to drain you even before you've actually managed to reach college. And when said commute involves a sweaty ride on crowded public transport (that too in the swelteringly humid tropical heat), your aspirations of waltzing into class looking even remotely presentable seems like a far cry. Thankfully, my PS1 provides some degree of consolation (don't we all turn to our purses during troubled times?).
The flip side of college, though, is that the bag candy and the general style inspiration there often more than makes up for the awfulness of the travels: the Louis Vuitton Onthego seems to be a tote of choice, for instance – reigniting my love towards square shoppers – while monograms of nearly every brand imaginable, from Gucci to Fendi to Michael Kors and Coach, galore.
One particular individual's style I came across, however, really caught my eye – donning all black, carrying a large-ish (but also slim) black leather clutch (not even a full-sized document pouch meant for safekeeping documents!) – the entirety of his outfit was simply *chef's kiss*! So, that got me thinking – is it really possible to condense your essentials (even your mass of college books and notebooks) into something literally as small as a clutch?
As you might have guessed by now, having always been a self-proclaimed "big bag" person, carrying a mini purse during the day was quite inconceivable to me, let alone something as handle-less as a clutch. Why would anyone even THINK about not having all their necessities on their person at all times? What if it started to rain? What if you got hungry or thirsty or needed to whip out a hand fan to cool yourself down? I am guilty of hauling around all of the above, plus a spare rain cover and a foldable backpack inside my PS1, too, so you can probably see where this is going.
However, the fact remains that smaller-sized, 90s-chic, and gourmet-inspired purses have become a mainstay in the market. And clutches, in particular, are enjoying a resurgence now, thanks to the likes of Bottega Veneta's The Pouch and the Whirl, Maison Margiela's Glam Slam, and the Mulberry Softie. So, going back to the original question, what additional advantage does a clutch confer upon the carrier that a regular-sized purse does not, and in the light of that, can it be called a wardrobe staple that you can use every day? Let's investigate!
They're Undeniably Elegant
Truth be told, haven't we all envied those superhumans who seem to fit the entirety of their existence into a clutch? In fact, carrying nothing but a clutch gives off an aura that is only perhaps matched by entirely going bag-less. It screams, "I'm here to get business done, and my chauffeur is waiting outside," and the boldness of such a proclamation instills in the wearer a sense of confidence that we could all do with. It's also a sign of wealth, as Diana Pearl of People Magazine finds through an experiment of replicating the Duchess of Cambridge, Kate Middleton's purse-carrying habits. However, she ultimately ends up resigning to the fact that the Princess actually has people to carry stuff for her. So, if you can rock a clutch every day, what could be a more sure-fire way of oozing "upper-class!"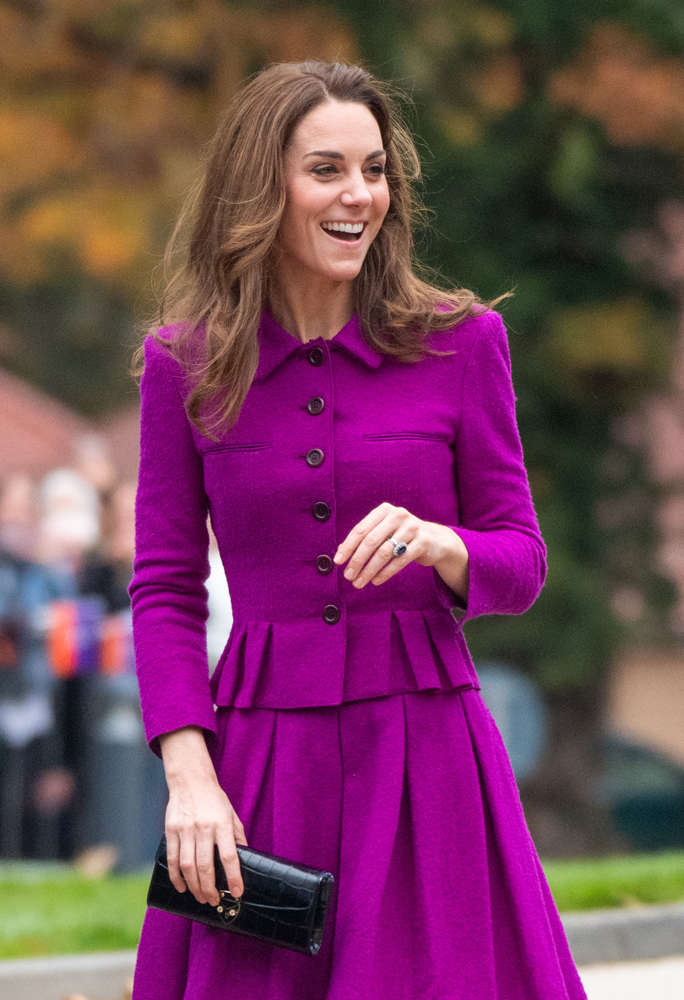 The Sheer Variety of Clutches
Clutches have existed since the 1920s, when women grew out of layered gowns with hidden pockets. The flapper dresses and more utilitarian attires of the era were devoid of these caverns for storing one's essentials. Thus, the clutch was born (in fact, you can track the evolution of the clutch in this amazing Racked piece). Although initially it was limited solely to the upper tier of the society, it slowly entered the collective consciousness, to the point that most designers now have at least one in their line-up. However, the great thing about clutches is that there's one for everybody. Whether it be a fringed flapper-style affair, a one-off bejeweled Judith Leiber Minaudiere perfect for formal attire, or a buttery soft and minimal BV Pouch that can be dressed up or down for daily wear, you can choose one according to your needs and what the situation calls.
Clutches Aren't Always Tiny
In terms of design and color, clutches have plenty of variation size-wise too. And with the recent advent of oversized clutches (whoever said clutches should be small, right?), you might have everything from a Bottega Veneta Knot Clutch that wouldn't even fit your phone to a large Margiela Glam Slam that might even fit a small laptop in it! Plus, clutches aren't just handheld either; many Chanel Minaudieres, for instance, come with chains, while the Margiela's have their own buckled shoulder strap! Clearly, clutches aren't meant to just be "clutched" anymore, and if you can successfully transition to the clutch-life, you can bid adieu to back pain too!
They Provide Some Much-Needed Minimalism
The handbag market right now is at a very diverse point. There are It-bags, like the BV Cassette and the JW Anderson Bumper, and all-over logo affairs from the usual suspects – Gucci, Fendi, and Louis Vuitton. There are secretive brands like Goyard and Hermès and those that remain at the forefront of all conversations, like Chanel, through its designs and its price increases. And given so much choice, it might become rather overwhelming for buyers to decide what to get. This is where clutches have the market cornered – they're rarely the first choice of buyers. They're unconventional, have plenty of design variations, and come in sizes large enough to accommodate what you can generally fit in most small-ish purses. Plus, paring down your essentials to fit a clutch also provides an exercise in minimalism that many of us (myself included) could do because, hey, those candy wrappers and five-year-old receipts have to go some time, right?
We can safely say that right now, we've reached that stage in the market when purses aren't limited to being functional carryalls designed to hold all our daily necessities (and non-necessities!). Many have become the object of pure whim. Just like it's okay for us to bring out our sequined or rhinestone-encrusted handbags more often now simply for the joy of using them, clutches can be a genuine "mini bag" that isn't perhaps as saturated as the most popular, of-the-moment purse-silhouettes are.
Now, it's true that they aren't practical for everybody: they won't fit our laptops, our books, and documents, or our gym clothes or change of footwear that we often need to schlep around. But something that you might do, as I do especially on days when I have presentations at college, is leave my PS1 in the safety of my house and simply resort to a long wallet from a local leather designer that's got like 10 different compartments – perfect for holding cash, cards and a pen or two. I suppose that's what using a clutch feels like, and perhaps big bag-lovers looking to go light could consider this as a starting point. So, if your lifestyle permits, why not abandon the sprawling tote for a more put-together clutch (like the guy in all-black at my college) once in a while?