Thom Browne is a small New York-based brand that's widely known in the worlds of menswear and suiting, which means that it's easy to forget that the brand also has a successful women's line complete with an array of handbags. For years the brand has made a small selection of stunning, sleek bags that are impeccably crafted though largely under-the-radar. A popular pick for some of our favorite celebs and fashion people, Thom Browne's assortment, though small, has remained a reliable source for those in the know (and for those with deep pockets).
Back in 2016, Browne began producing a line of cheeky dog-shaped bags which became a talking point in the handbag world. Novelty bags are one of the trickiest things to nail, but if anyone was able to do it in a way that was both playful and fun while being only a tiny bit cringe-worthy, it was Thom Browne. Now, years after the world's most luxurious dog-shaped bags hit the internet, the designer has expanded his offering to include an entire zoo's worth of animalistic designs.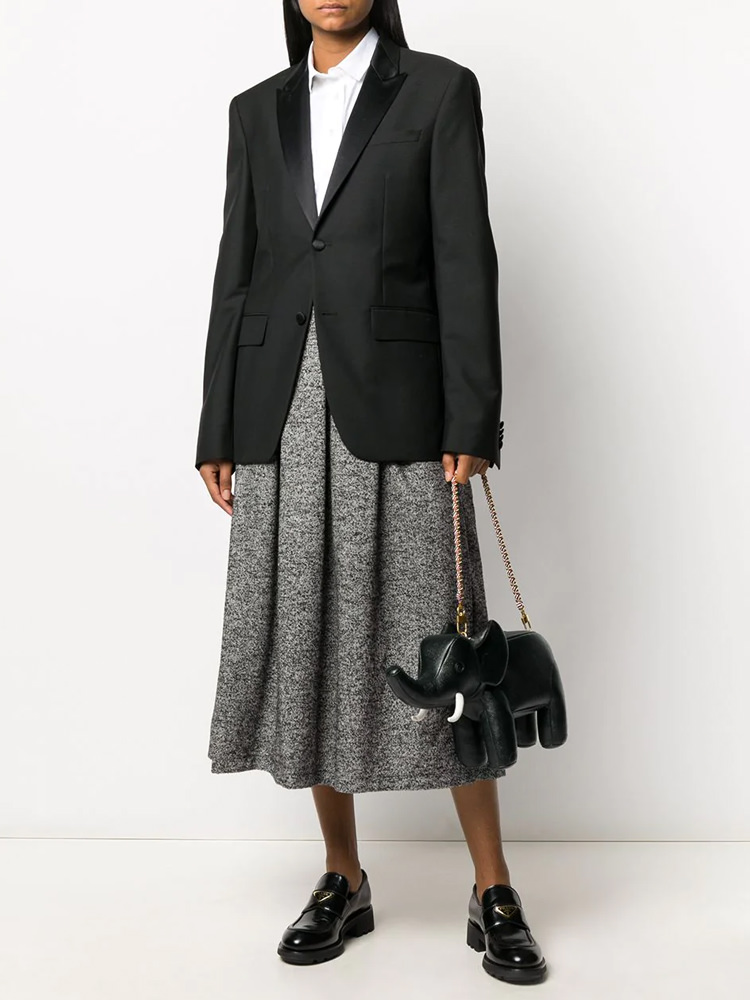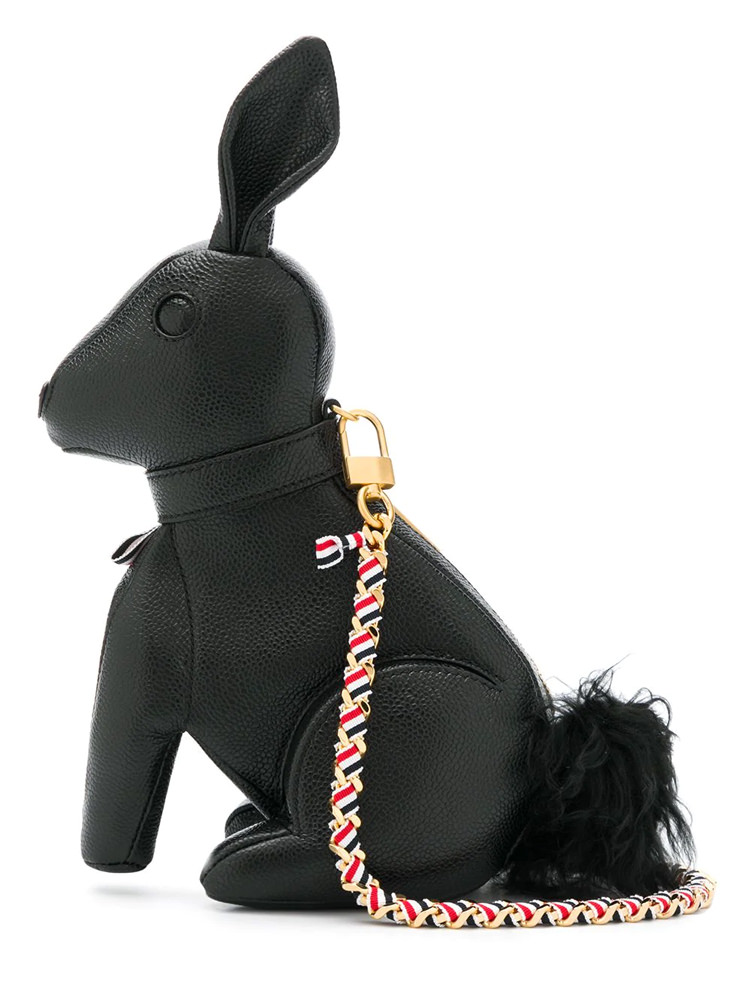 Thom Browne's Animal Icons include bags in the shape of every animal from the brand's classic dog design to a sheep, duck, bunny, elephant and more. The designs are crafted from pebbled calfskin leather and feature Thom Browne's signature tricolor stripe lining. The sizes vary based on shape as do the handle options. Some designs feature top handles while others feature crossbody straps in leather or a woven grosgrain chain strap. Prices range from $2,590 for a small bunny bag to $3,840 for the elephant in the room—pun intended!
Quirky and cute or crazily over the top, there's no doubt that these bags are the statement-making talking piece most of us never knew we needed in our lives. While sadly my pockets are empty thanks to the price-tag that came along with the real live puppy arriving home next month, I would 100% happily carry a dog bag if one were to magically appear. Discover the full line via Thom Browne or shop all handbags now via Farfetch.