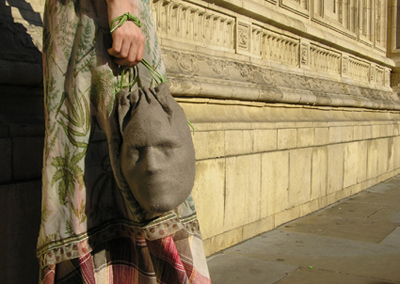 Twisted, surprising and controversial. Three attributes that guarantee success.
Designer Yael Mer of Raw Edges is responsible for this unique piece. While our tPF members may find it creepy, I find it entirely brilliant. Apparently, the biblical story about Judith and Holofernes and its visual representation from the Renaissance were inspiration for the design of the bag. I can not relate to either the story, nor its representations from the fancy times of rebirth, but I think that this novelty bag adds great shock effect to spice up your daily wardrobe. You may have some explaining to do if a cop stopped you with a drawn gun, telling you to hand over possible homicide evidence, but it's totally a risk I'd be willing to take!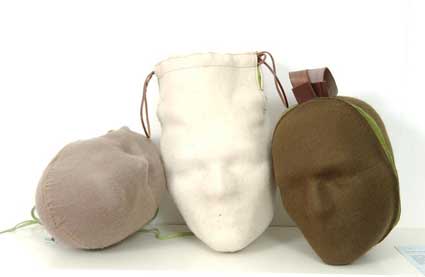 Not sure where to get it and for how much, you can probably find out by emailing.
Would you wear it?