It's early in the season and none of the handbag heavyweights from Milan and Paris have shown us what they've got quiet yet, but I'm here to make a bold prediction: Nothing that we see on the coming runways will be as fun as Anya Hindmarch's Spring 2015 bags, and I'd be surprised if any of them manage to be more compelling.
Hindmarch, who only designs accessories, starting throwing ready-to-wear-style runway shows to celebrate her handbags several seasons ago, and that should tell you a little something about the confidence she has in her handbags to stand as a statement unto themselves alongside anyone else's full collections. For Spring 2015, the models wore loose clothes in white linen, which gave the handbags a background against which to take center stage.
Not that these bags need any particular help in that department; although a few traditional leather pieces were slotted in here and there, most of the bags were adorned with pop culture paraphernalia of one sort or another. Hindmarch's consumer goods-branded bags have been explosively popular, and this collection includes a continuation of that theme alongside shapes like stars, hearts, cartoon eyes, arrows, thought bubbles and too many other things to mention.
Novelty shoes have been hugely popular for a while, and although designers have found significant success designing clutches with a similarly not-so-serious feel, Hindmarch is the first large-scale designer to get the tone just right when it comes to full-size leather day bags. Her creations strike the balance between fun and luxury that's so difficult to pin down, and here's hoping she doesn't change directions any time soon. Check out the full collection below.
[Photos via Vogue UK]
1 / 21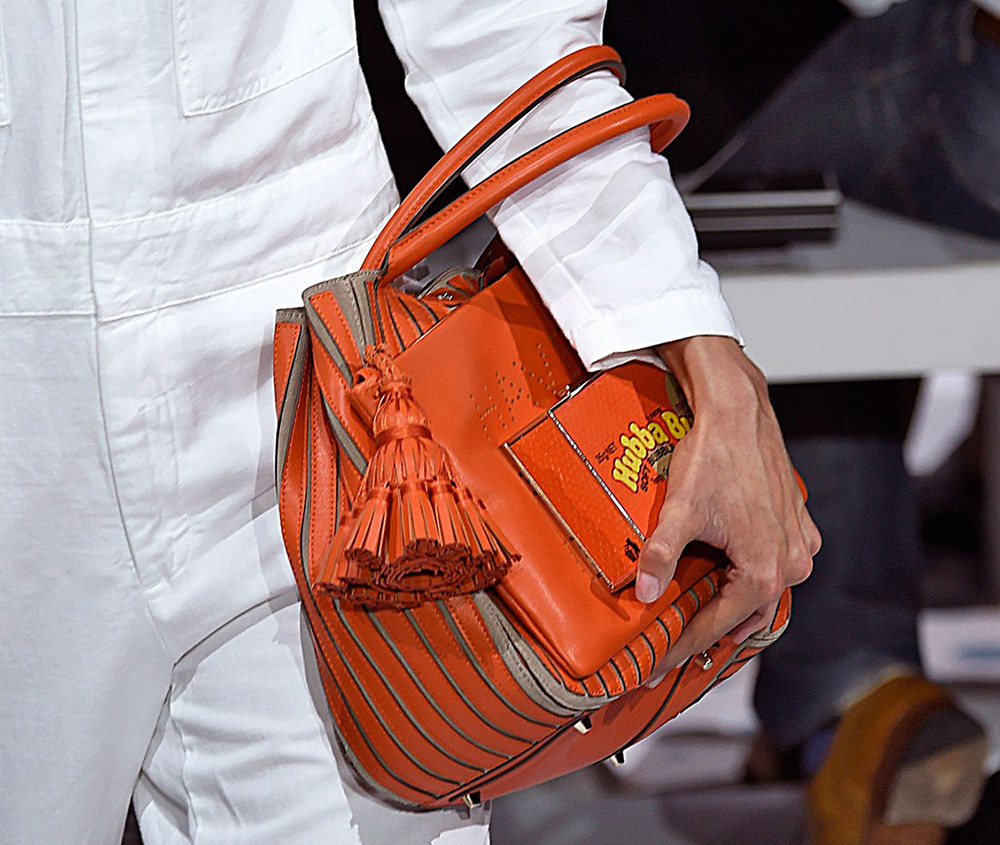 2 / 21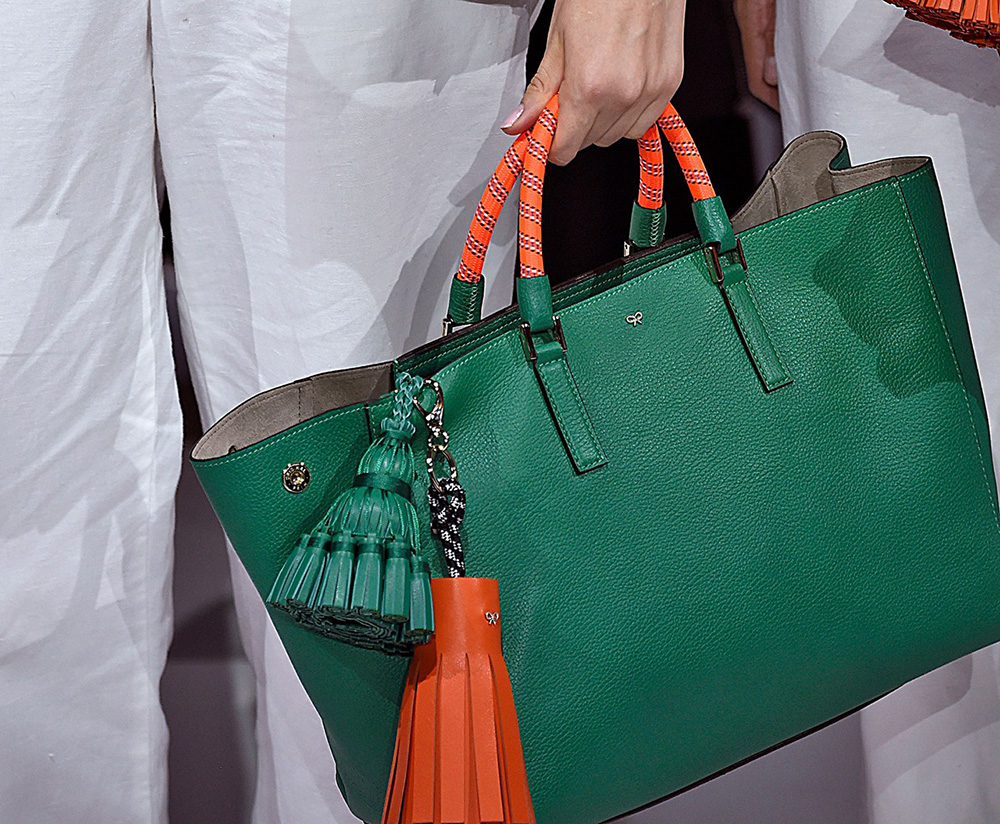 3 / 21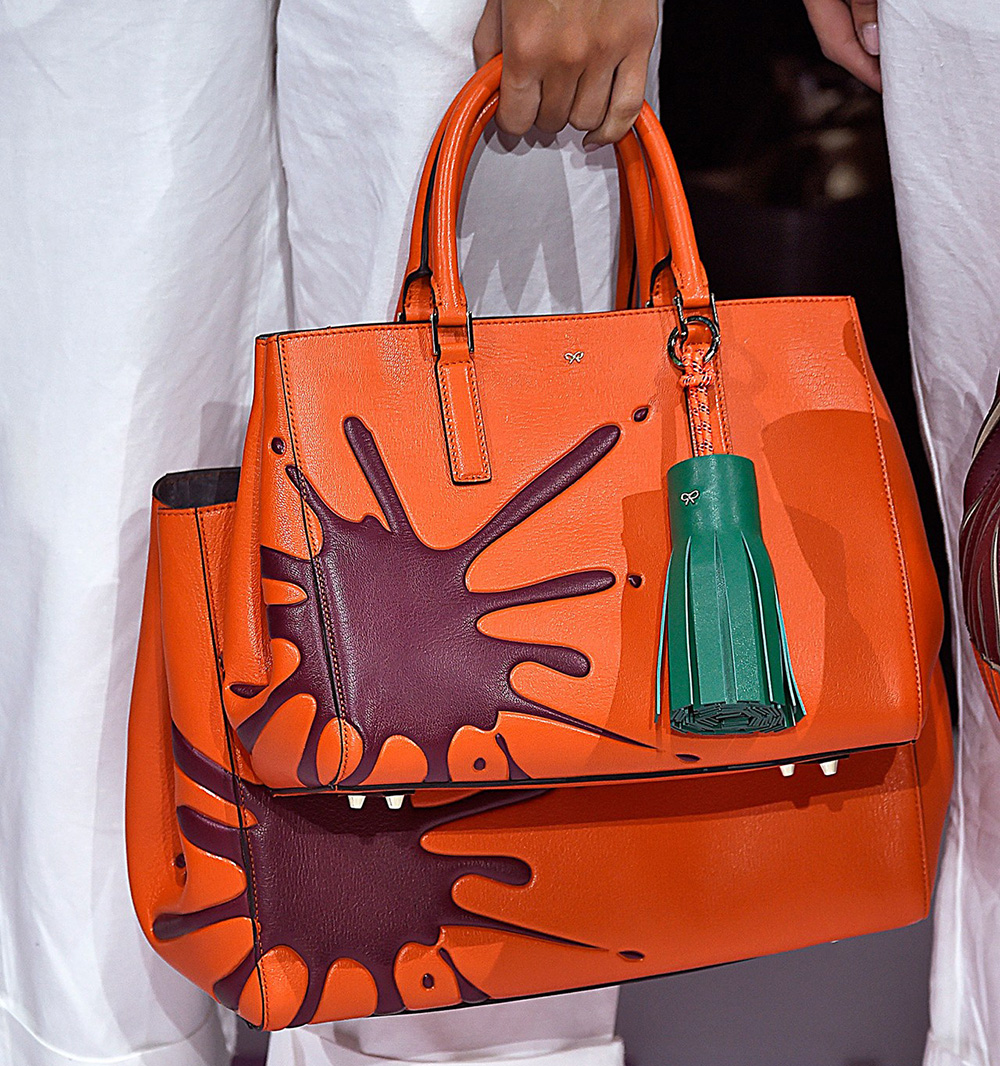 4 / 21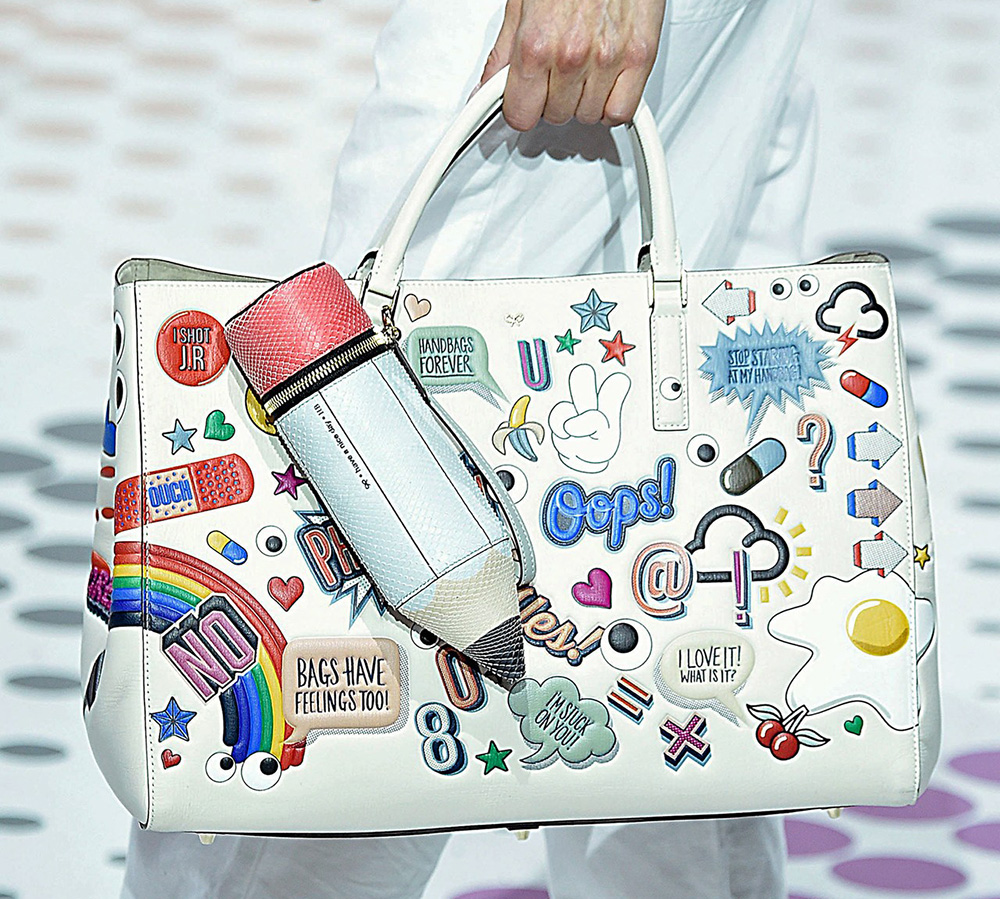 5 / 21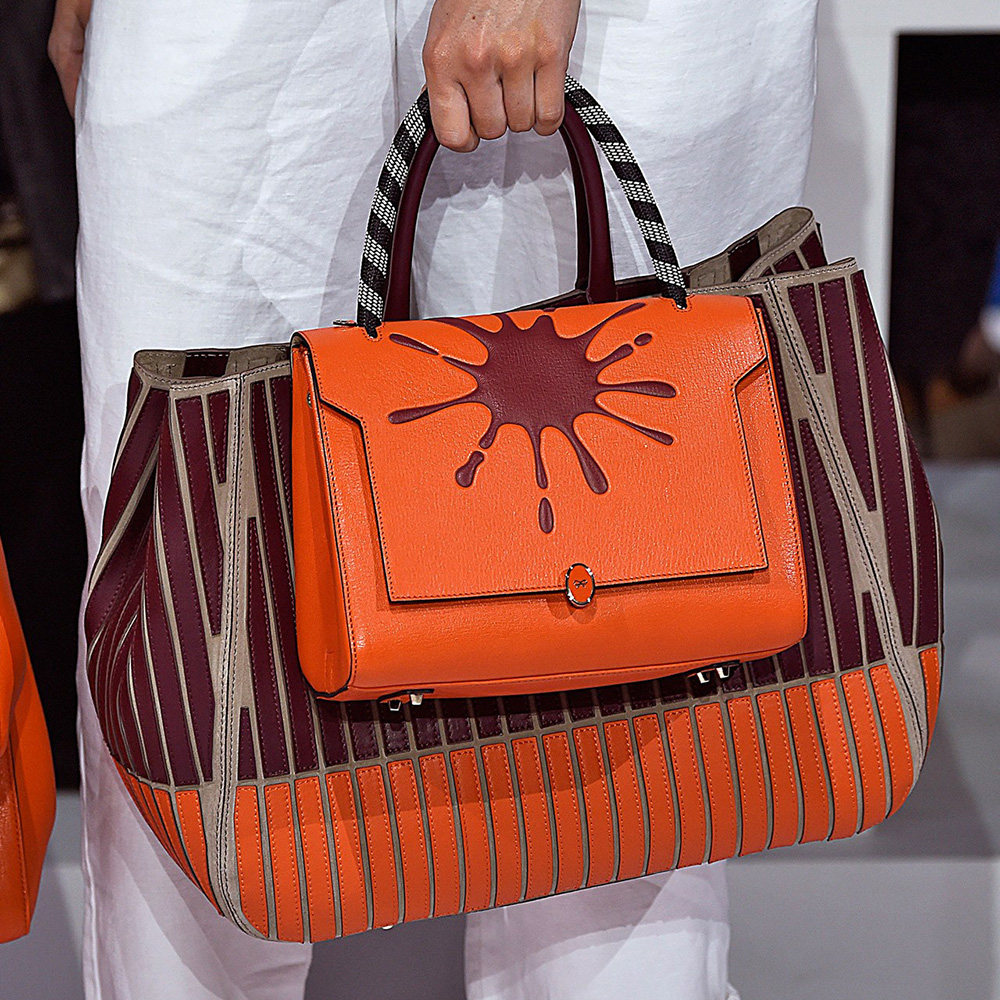 6 / 21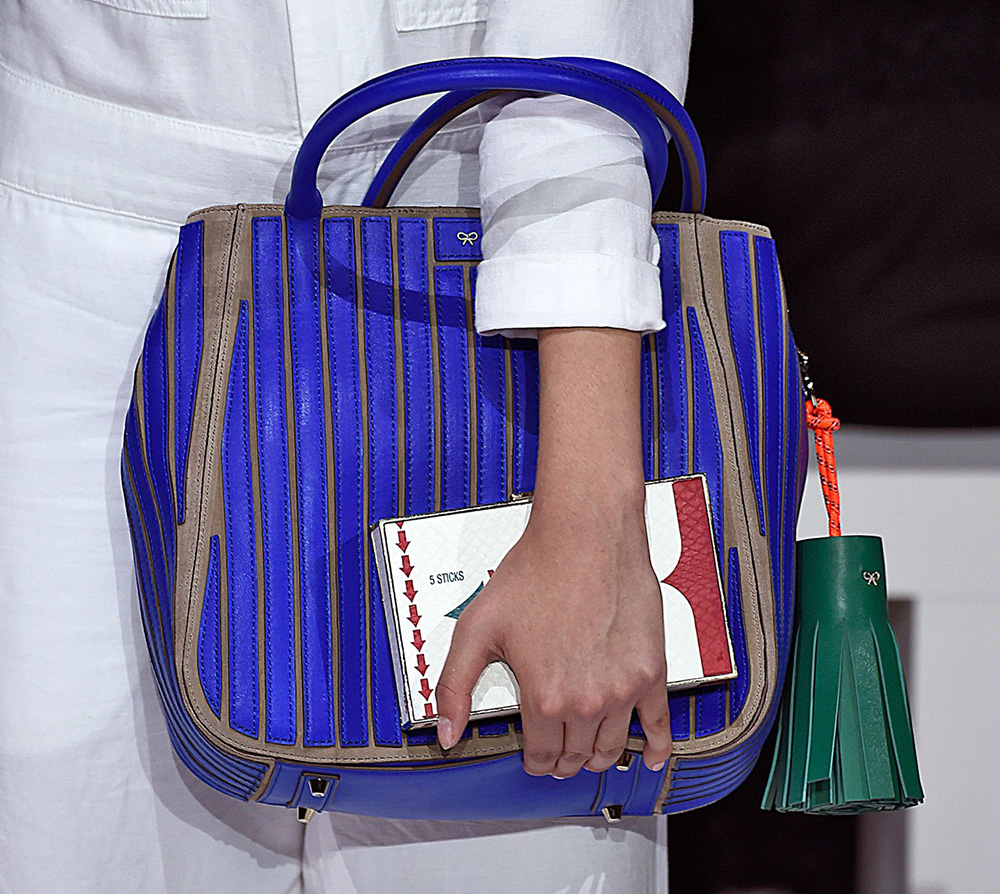 7 / 21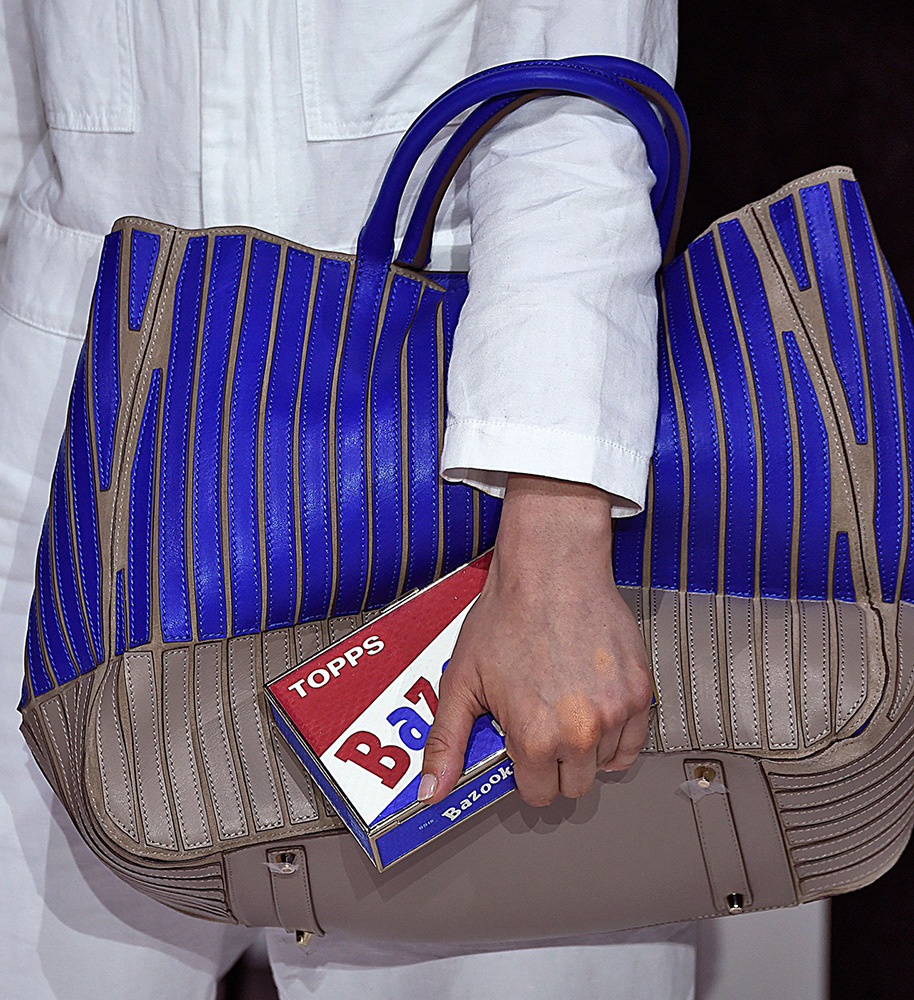 8 / 21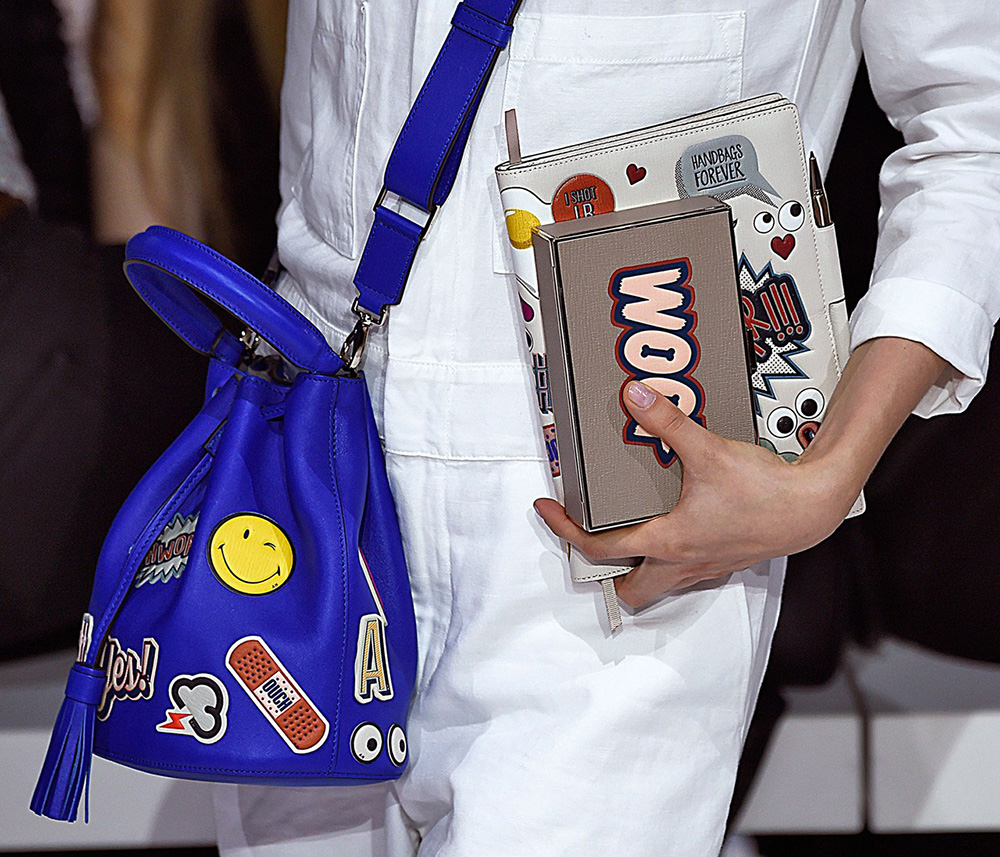 9 / 21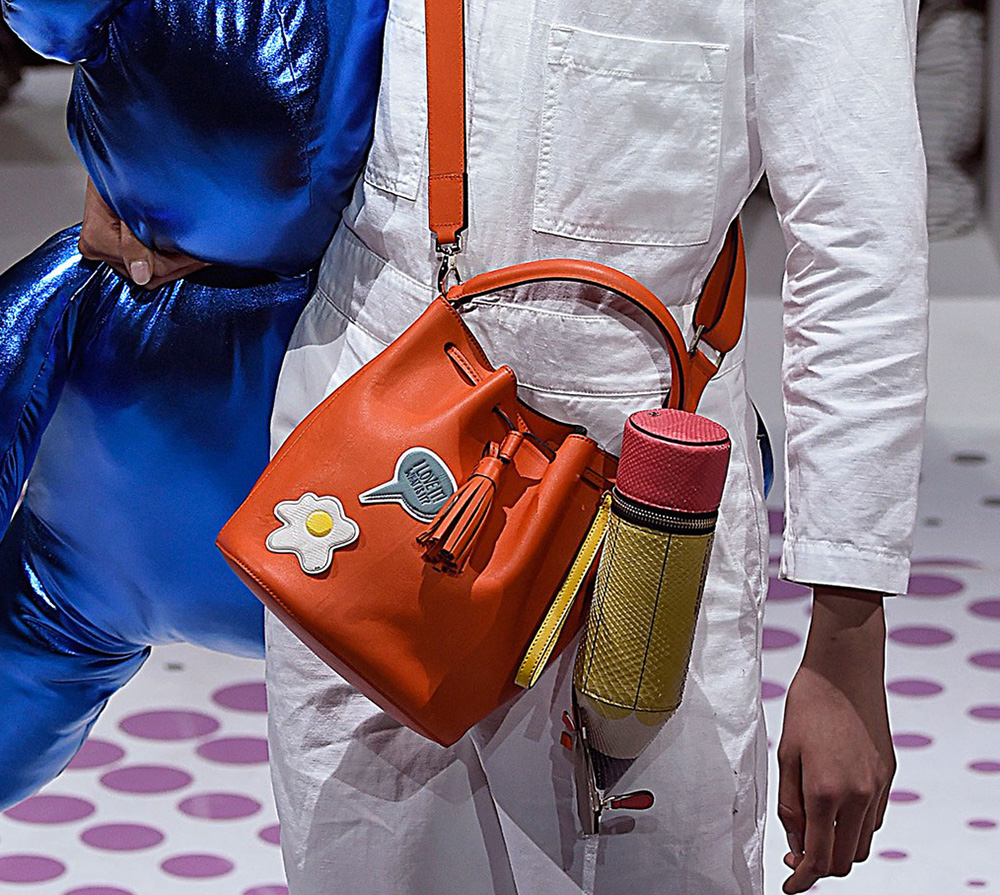 10 / 21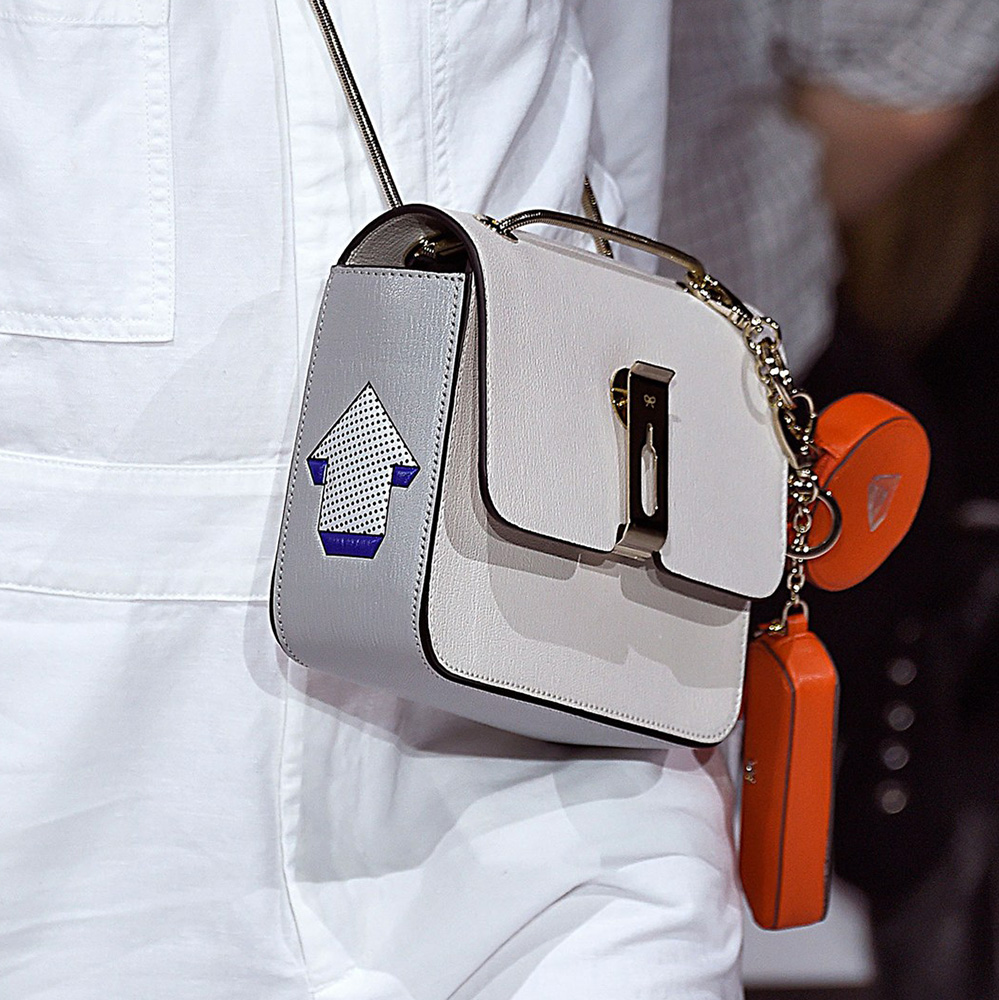 11 / 21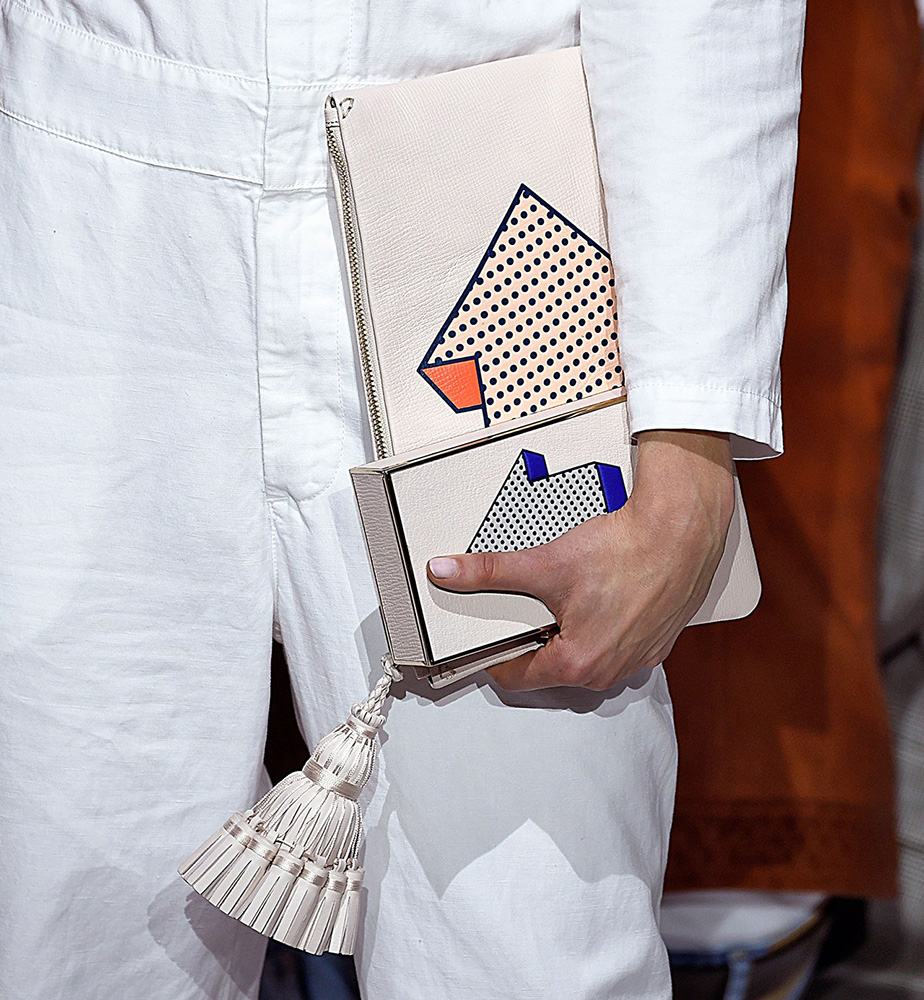 12 / 21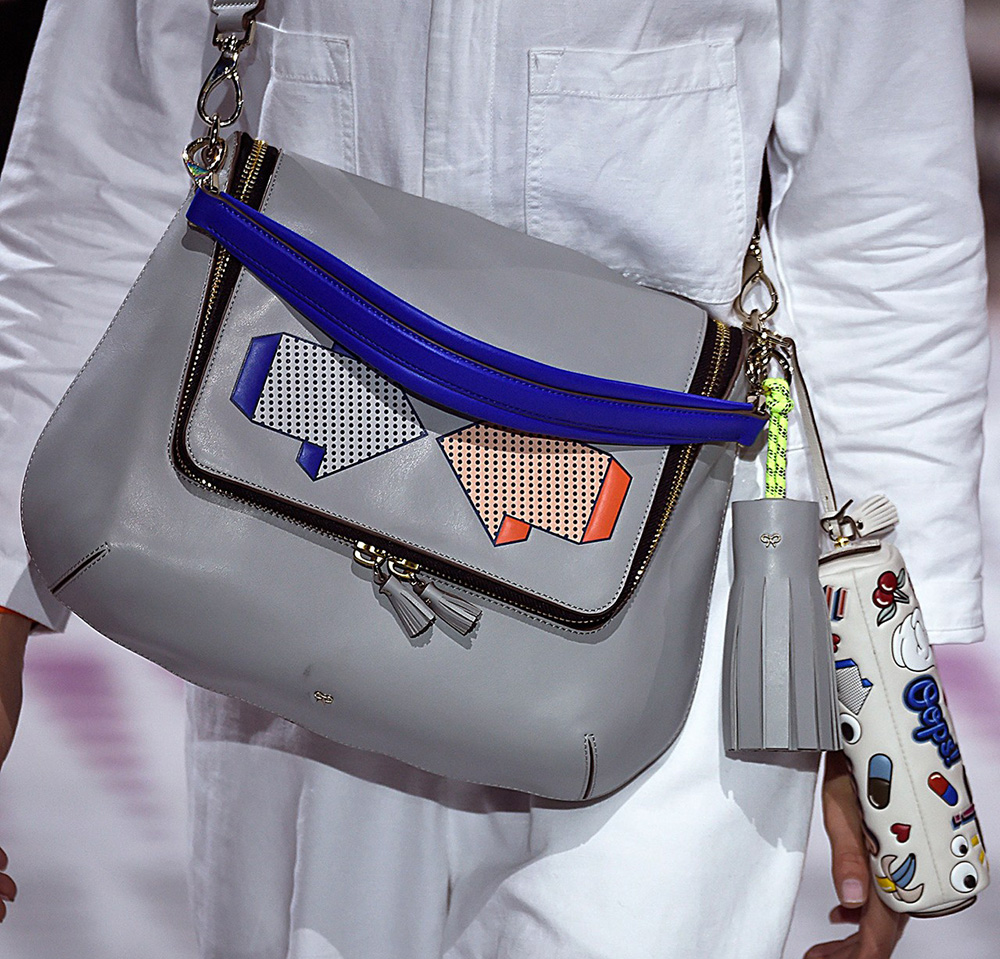 13 / 21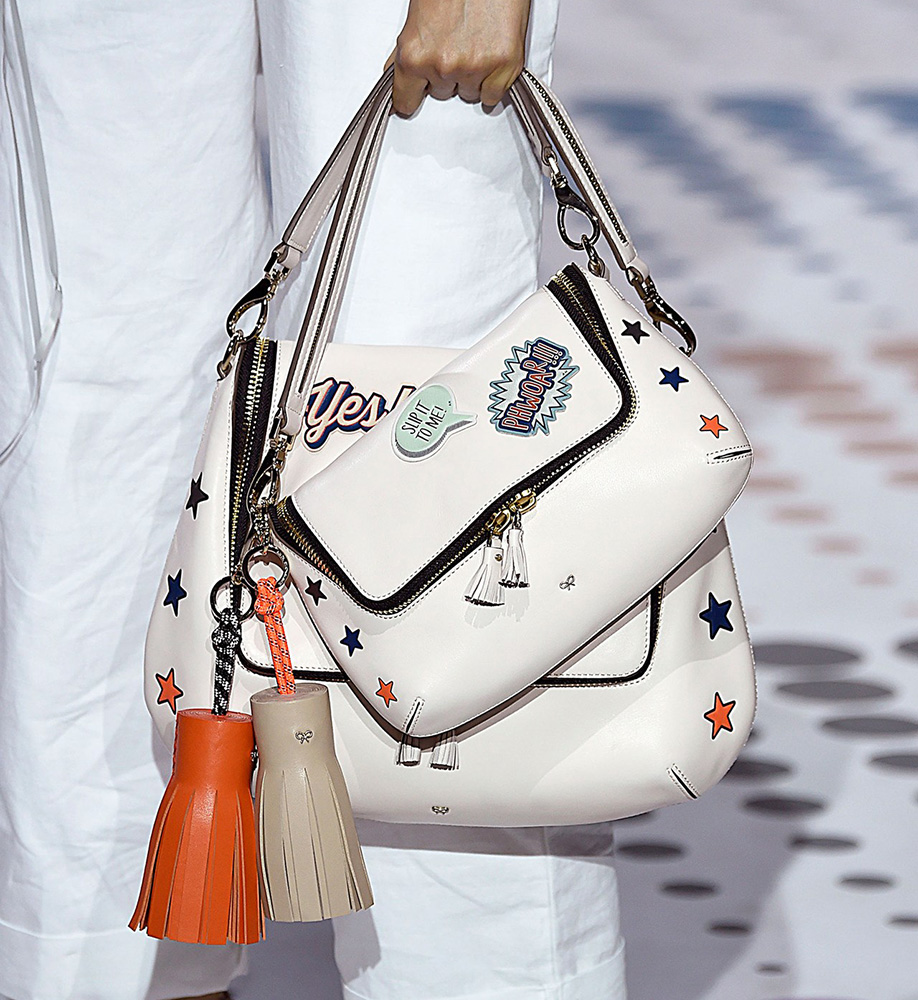 14 / 21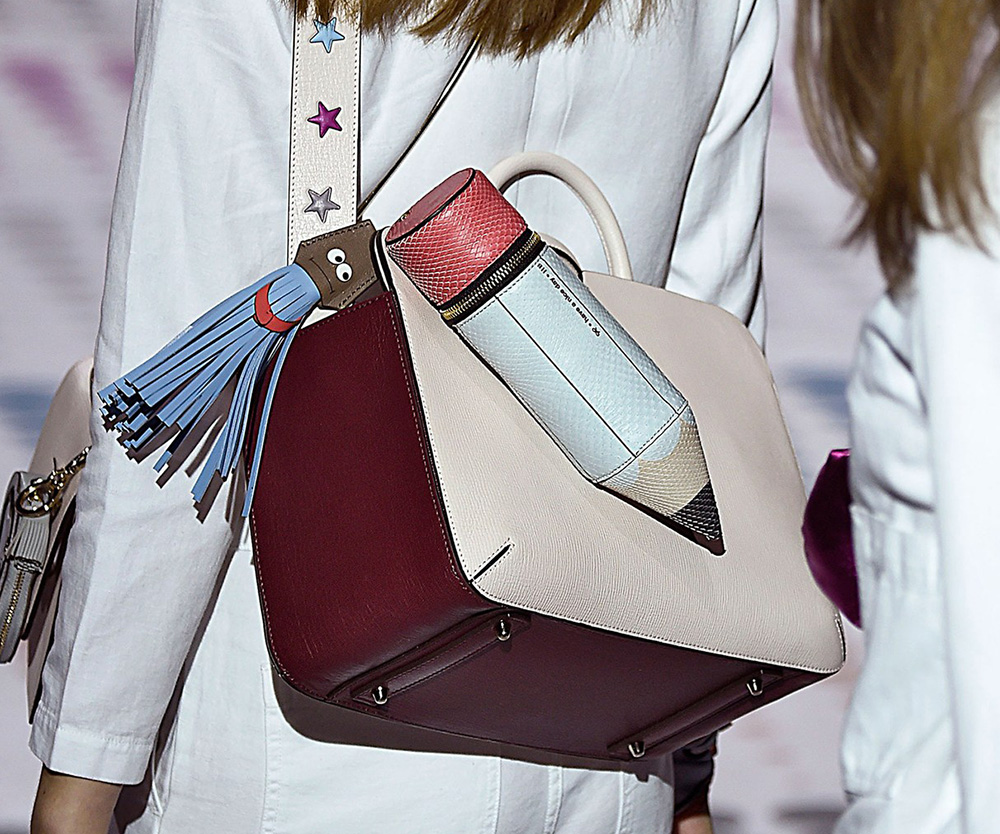 15 / 21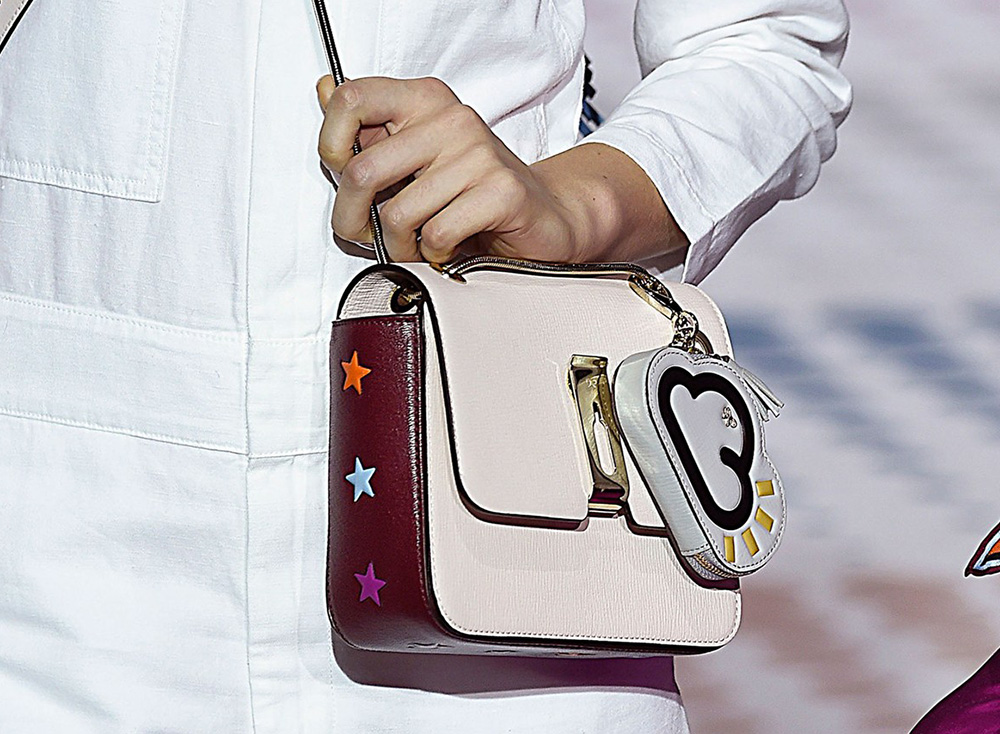 16 / 21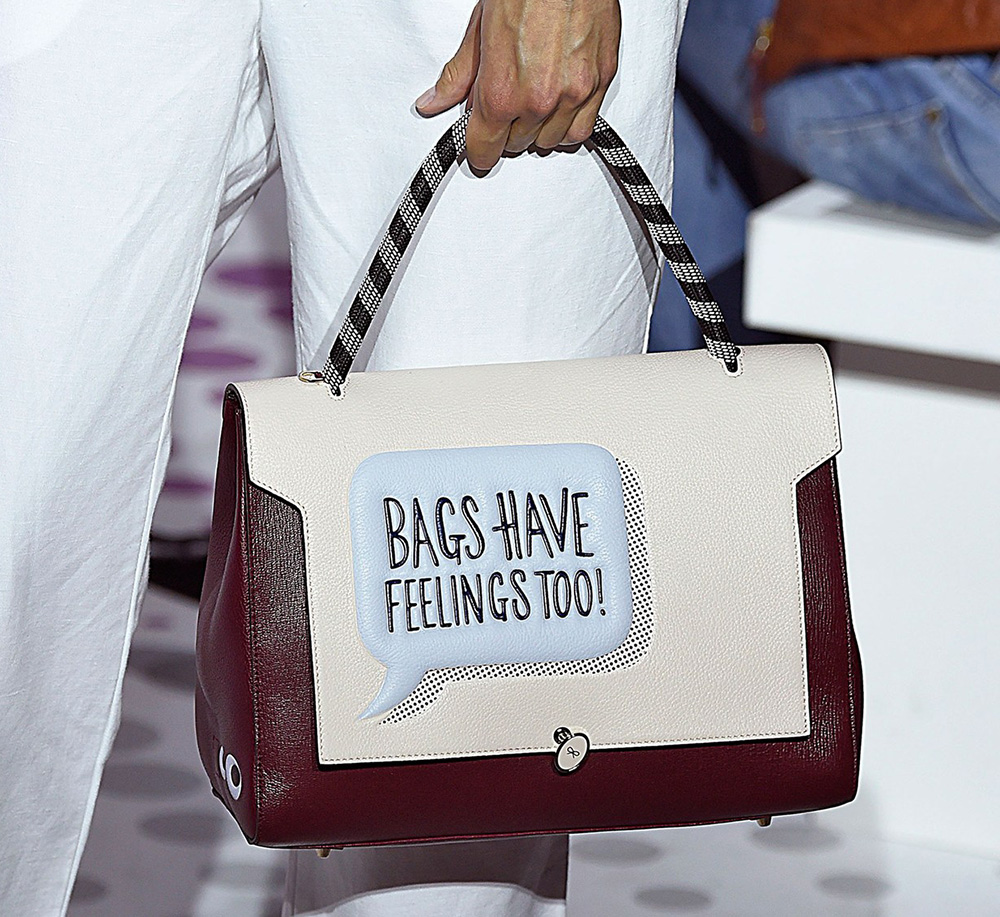 17 / 21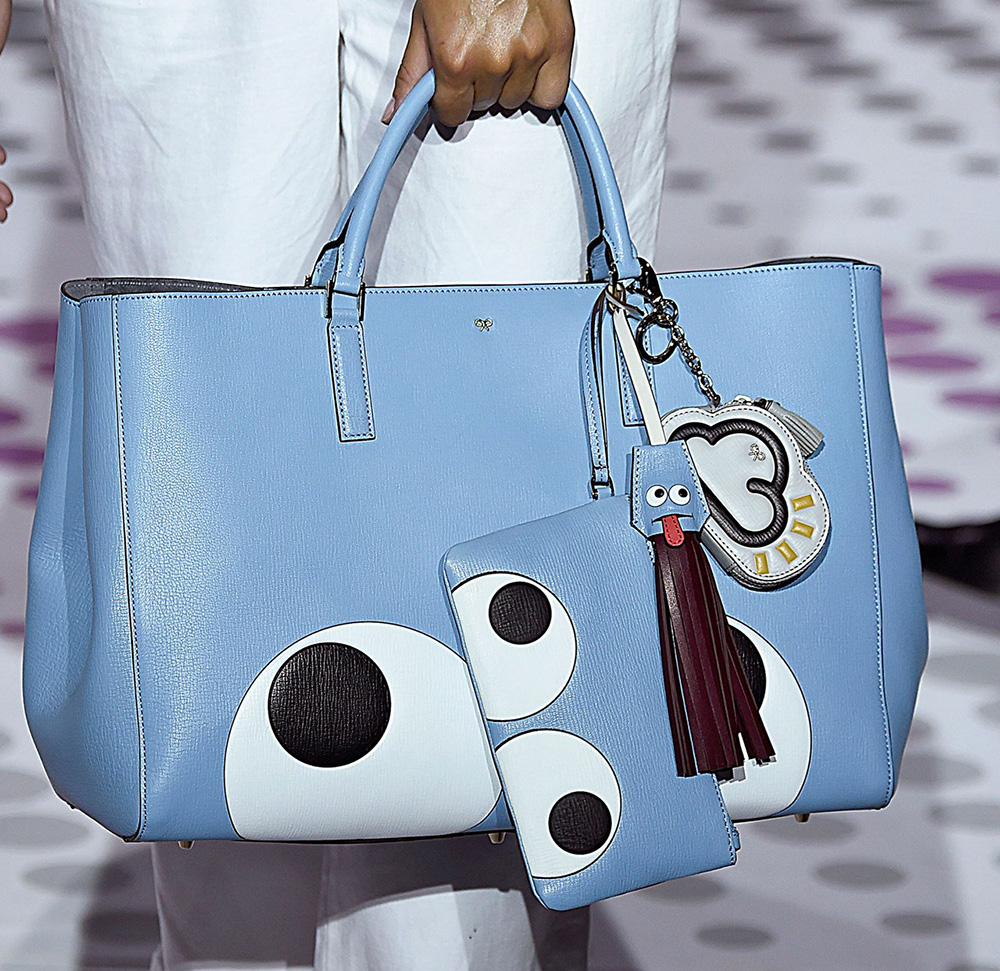 18 / 21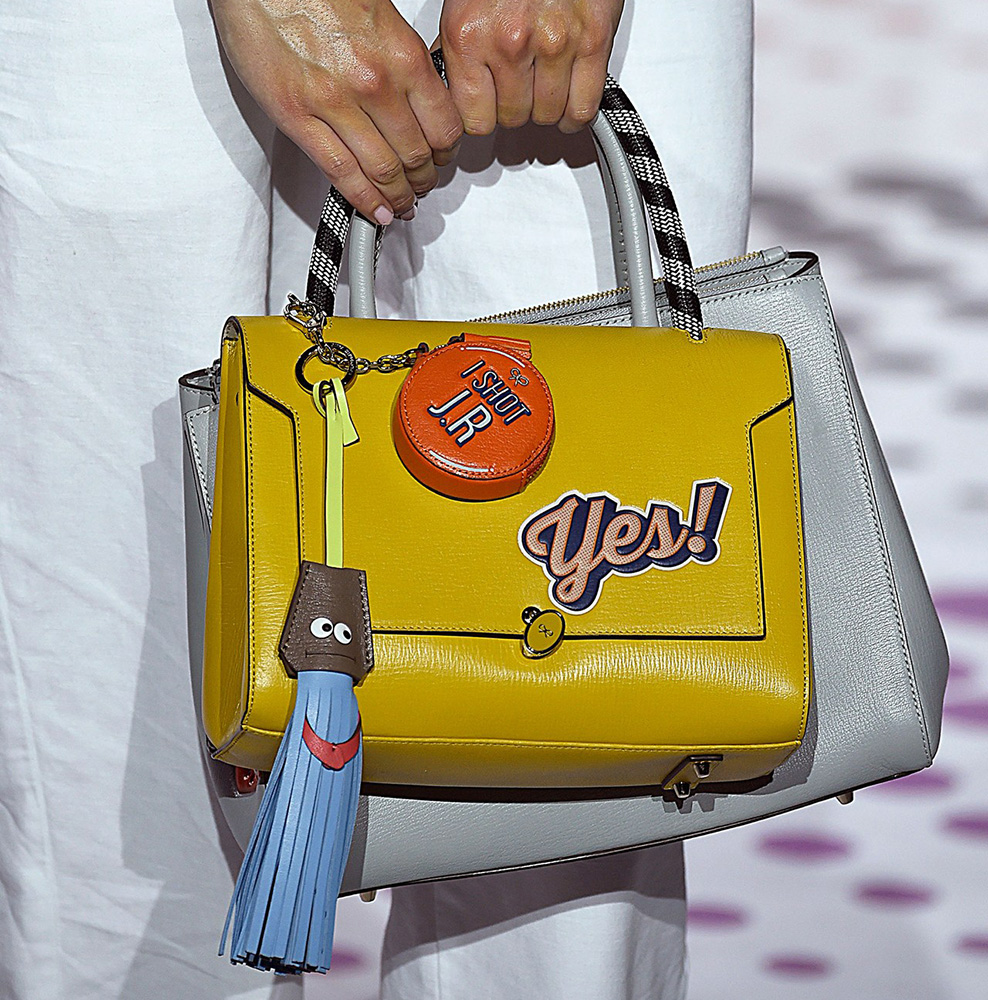 19 / 21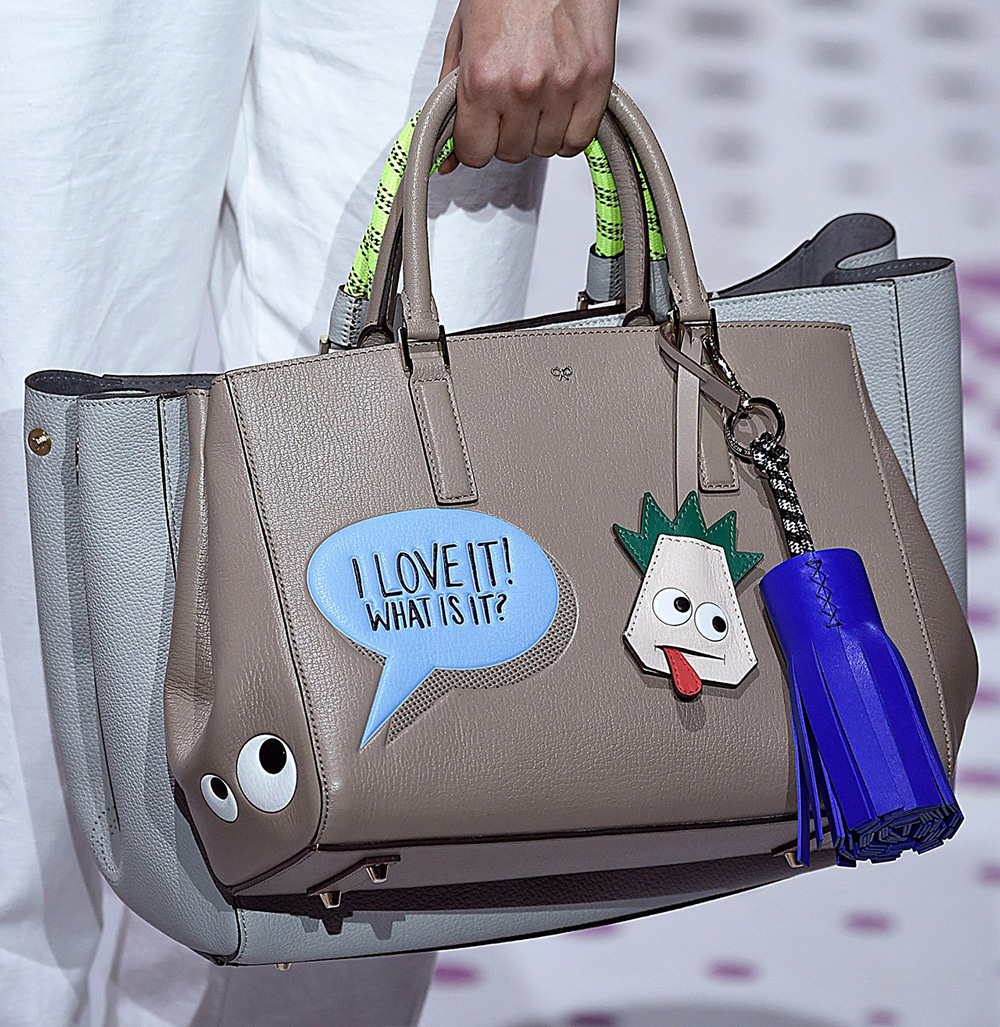 20 / 21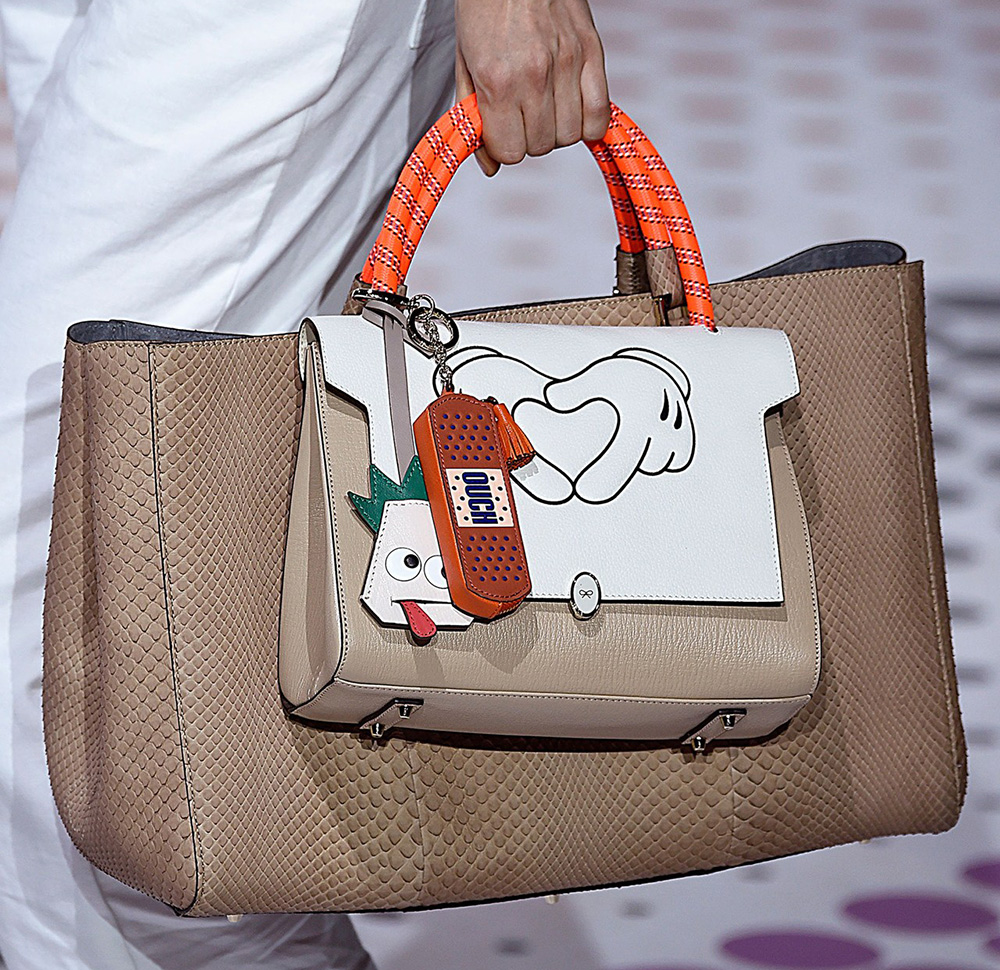 21 / 21