One of our favorite handbag styles at the moment, the Proenza Schouler PS1, is now available on their website. This bag has continued to catch our attention, with its schoolgirl appeal and masculine yet ladylike vibe. I will continue to applaud the boys behind PS, who have made Proenza Schouler bags become part of our handbag vocabulary.
In December we first got news that Proenza Schouler would open up their online sales and were selling web exclusives. After we posted this, all of you helped sell out their limited edition wallets.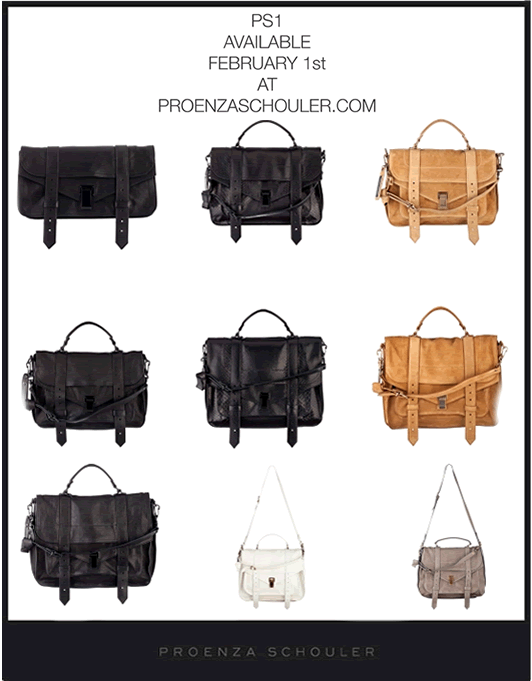 Starting today, February 1st 2010, Proenza Schouler will be selling their namesake PS1 bag online. There will be a variety of colors, styles and sizes available. Expect to see the PS1 Pochette, along with the PS1 in Medium, Large, and Extra Large. Colors you will see over time include black, white, tobacco, midnight and smoke hued. And the materials will be their lux leather, python, and suede. While the bags will not be exclusive to the website, they are items that are not always readily available online. Continue to check back for more colors and styles in the upcoming months. I know I will continue to check back until I find the perfect PS1 bag for myself!
Shop Proenza Schouler online HERE!