Chanel just dropped its Pre-Collection Spring 2018 lineup, which we'll be covering in complete detail early next week, but while thumbing through it, we noticed two things we needed to tell you about immediately. First, Chanel has revisited one of its most popular Boy Bag colorways of recent seasons, the dreamy rainbows of Chanel Cuba Cruise 2017. Second, there's a new size of Boy Bag available: the Mini, which is the smallest available in the lineup so far.
We covered the original rainbow Boy Bags closely when they debuted, and when collections hit stores, they sold out almost instantly. This new version of the bags uses softer, paler colors to achieve a similar effect, and if you think you want one, you should probably contact your local boutique now. From what we know, the colorway comes in three sizes: Medium, Small and Mini.
As we mentioned, the Mini is new for Pre-Collection Spring 2018, and it's the smallest of Boy Bag ever. The current Small measures a little over 7 inches wide, while the new Mini clocks in at 5.9 inches and $3,100 for the rainbow version. The size will present an issue for owners of certain phones, so you might want to measure carefully.
Check out the three new rainbow Boy Bags below.
1 / 3
Chanel Mini Boy Bag
$3,100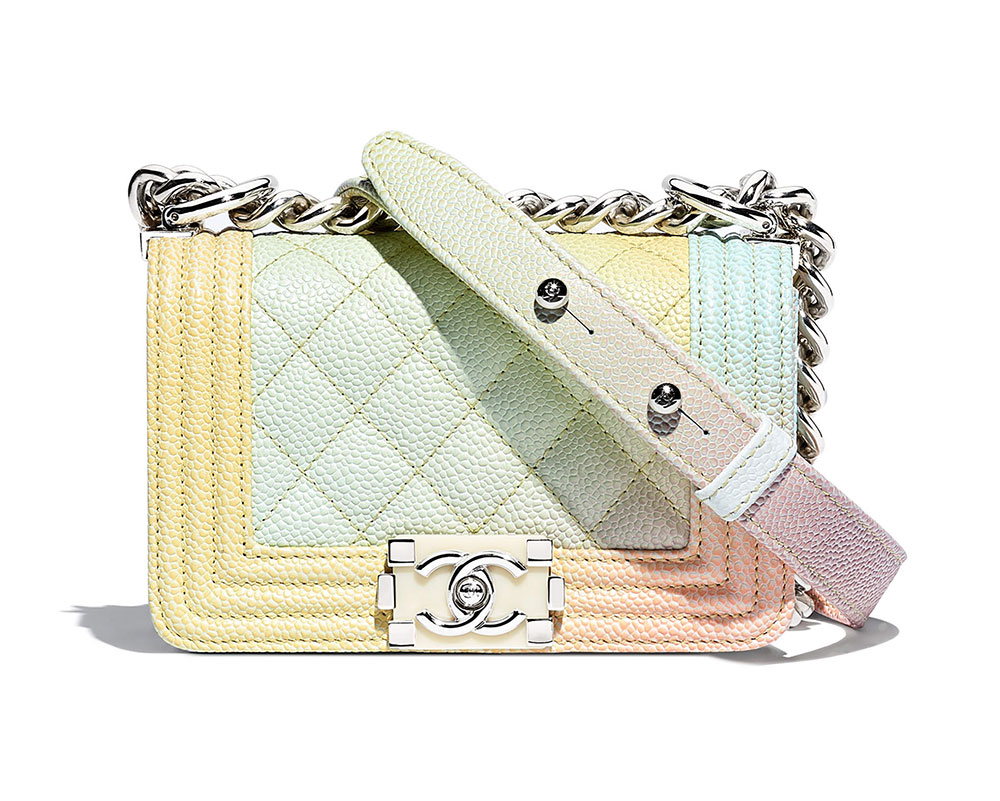 2 / 3
Chanel Boy Bag
$4,300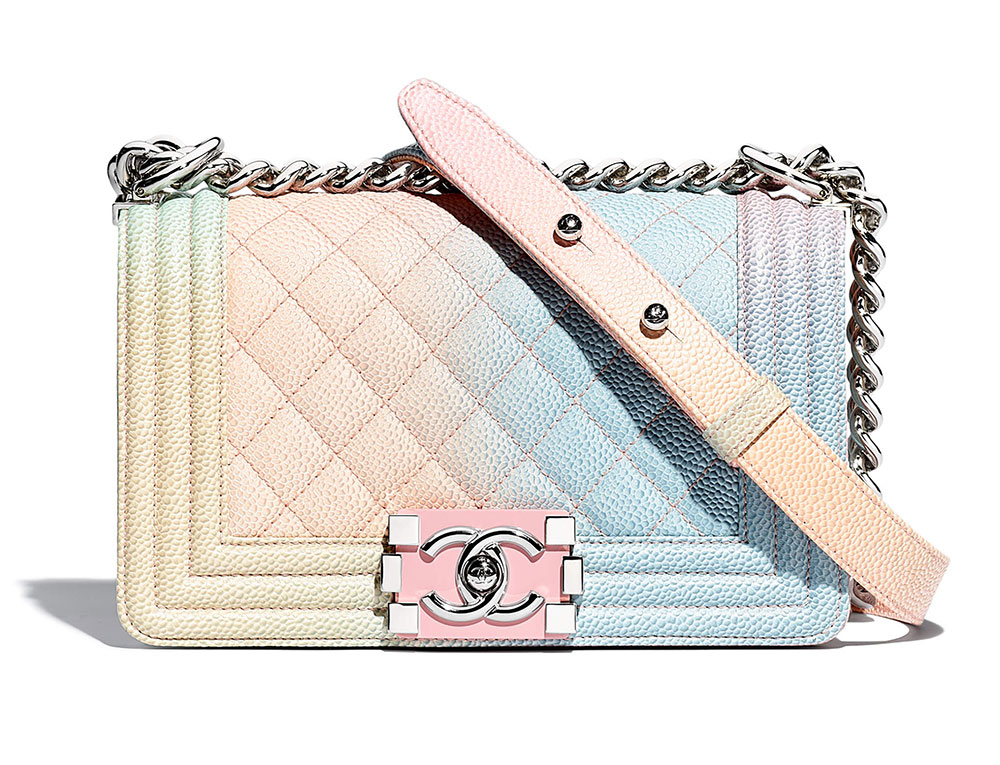 3 / 3
Chanel Boy Bag
$4,700