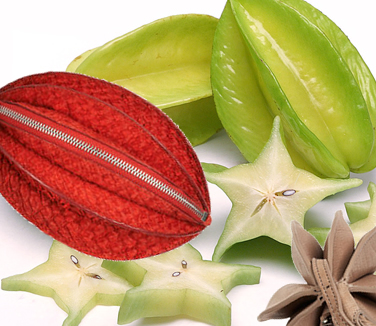 Sometimes an accessory design catches our eye and reminds us of something other than arm candy. And that is precisely what happened to me when I saw these shoulder bags. Dimensions are larger than a star fruit (4.5″ x 8″), but seriously the entire design is completely reminiscent of the tropical fruit. In fact, from every angle I am certain I am looking at the star fruit's leather cousin.
It is time for you to put on your handbag thinking cap and tell me if you can Name that Bag!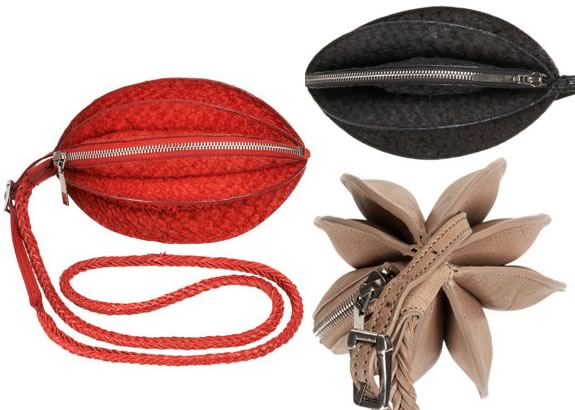 Ok so this one was really tricky and I am fairly confident that many of you were stumped. If you guessed Helmet Lang you are correct. Helmet Lang recently added bags to their collection, which was met with mixed reviews. The Loki bag had the pod zipper feature on the front which will truly make the bag stand out (most are divided in their thinking of that as a good thing or bad thing).
The Helmut Lang Syn Shoulder Bag is the star fruit shaped bag that is stealing the show right now. This leather pod-shaped shoulder bag has an adjustable braided leather strap and zipper closure. Also, it is totally weird. Weird is not always a bad thing, as sometimes weird just means different and different can be good. I can not fully share my idea on this bag until I pop into Barneys to try it on, but for right now I can voice that it looks like star fruit to me. How many other bags can you say that about?
Buy via Barneys for $495 for perch leather and $350 for calf leather.