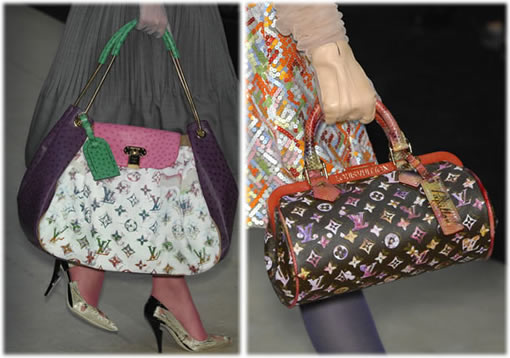 Tuesdays with Twiggers: Little by little my love for Louis Vuitton has been waning. I have been experiencing this irresistible urge for soft, smooshy leather in bold, bright colors. So it was with great anticipation that I eagerly waited for the pictures from the Louis Vuitton Spring/Summer 2008 RTW show to surface, and for Louis Vuitton to lure me back in. I wanted color? Well Marc must have been listening;although I'm thinking he didn't fully understand what I meant. How do I begin to sum up the show? Maybe one word can do it: confused. The possible inspiration: Spongebob? (See picture below).
The color palette was beautiful and vibrant, full of blues, yellows, watermelon pinks, and so much more. However, Marc Jacobs decided to throw them all on one bag! Bags with 3 or more colors, plus different colored handles, are too much for me to handle (literally and figuratively). An interesting twist on the bags was somewhat psychedelic monogram patterns, as well as turning many of the iconic bags into frame bags with little tags hanging that stated their name (i.e. papillon, speedy, and alma). There are also bags with 'Louis Vuitton' spelled out all over the bag (Think last season's Marc Jacobs bags that did the same). This season is definitely not for the faint-hearted, or for someone looking for a classic piece to carry for years. I am intrigued enough to wonder what bags will actually make it into production.
For full detailed pictures from the show visit our very own summary thread on The Purse Forum!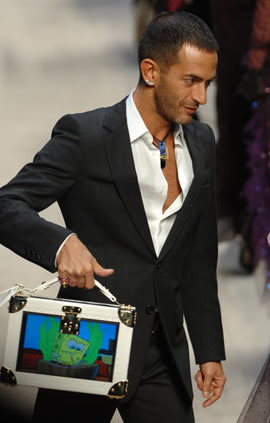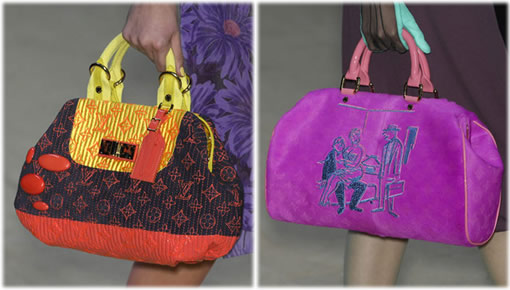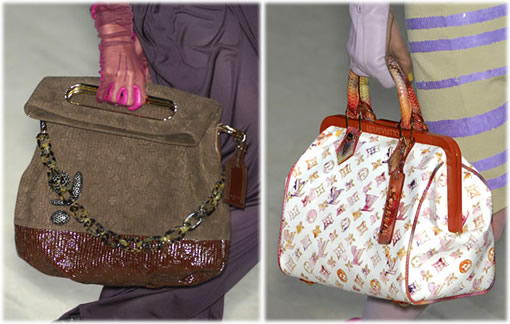 Images via Style