Awesome everyday bags, right this way
Louis Vuitton has introduced new monogram designs at a pretty quick clip over the past few seasons, and the rapid evolution of the material's use seems to be paying off—popular monogram styles are frequently sold out worldwide, and you see more celebrities and fashion industry heavyweights carrying Vuitton's most recognizable bags lately than you have in years. Now, designer Nicolas Ghesquiere has added yet another group of bags and accessories to the monogram lineup: the Louis Vuitton Flower Bags.
The identifying detail of the Flower line is the conspicuous placement of a Louis Vuitton gold-tone padlock attached to a base in the shape of one of Vuitton's iconic flower motifs. So far, the collection is made up of four pieces: a tote, a hobo and a flap wallet in two sizes. The bags are both roomy, useful everyday bags, and the wallets are the kinds of pieces you could easily throw in your bag and use for years. Below, get a closer look at all of them, including interior shots and prices.
1 / 4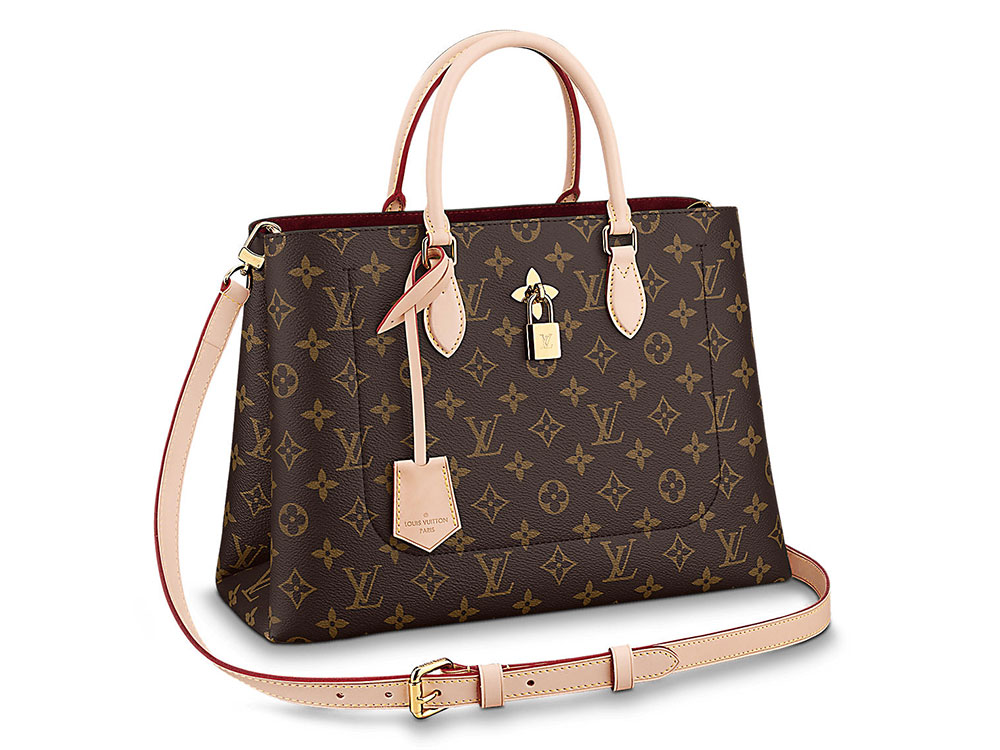 The Louis Vuitton Flower Tote is intended as a work bag, and as long as you work in an office that's not too conservative for a logo bag, it'd be perfect for it. The interior is split into two large compartments by a middle zipper pouch, which would be a convenient place to stow smaller items like keys and your phone. The bigger sections, which are lined to match the leather trim if you choose color (and if not, the bag uses Louis Vuitton's standard dark lining if you go with traditional vachetta), are large enough for files and a laptop. In addition to the top handles, the bag features a shoulder strap that can be length-adjusted or removed entirely. The bag comes in one size and is priced at $2,430.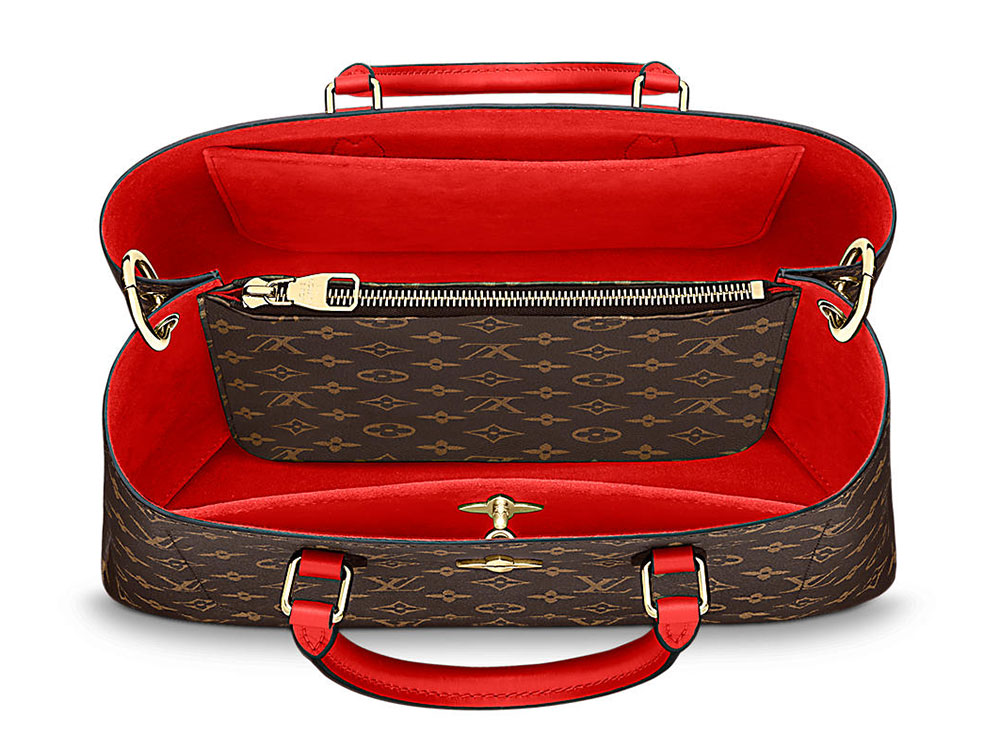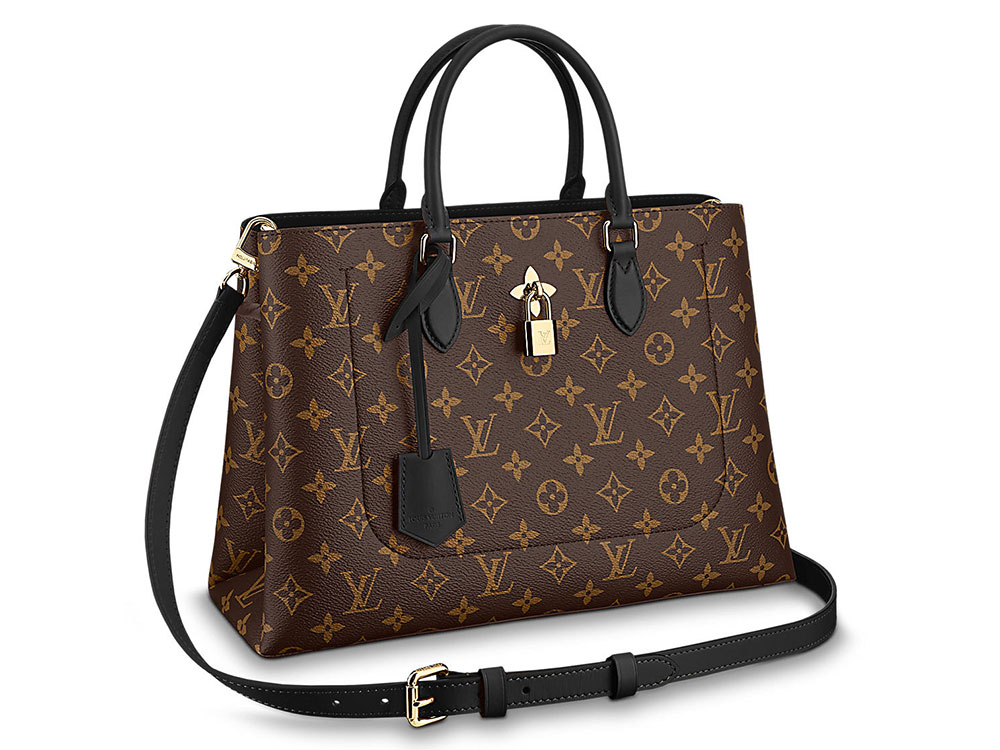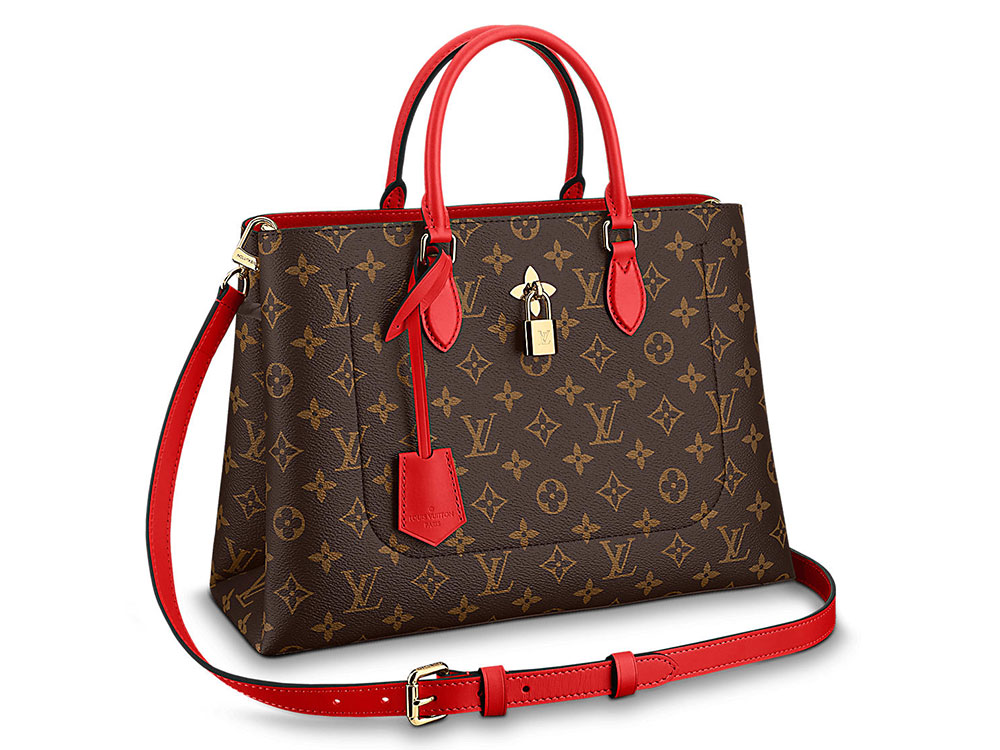 2 / 4
Louis Vuitton Flower Hobo
$1,820 via Louis Vuitton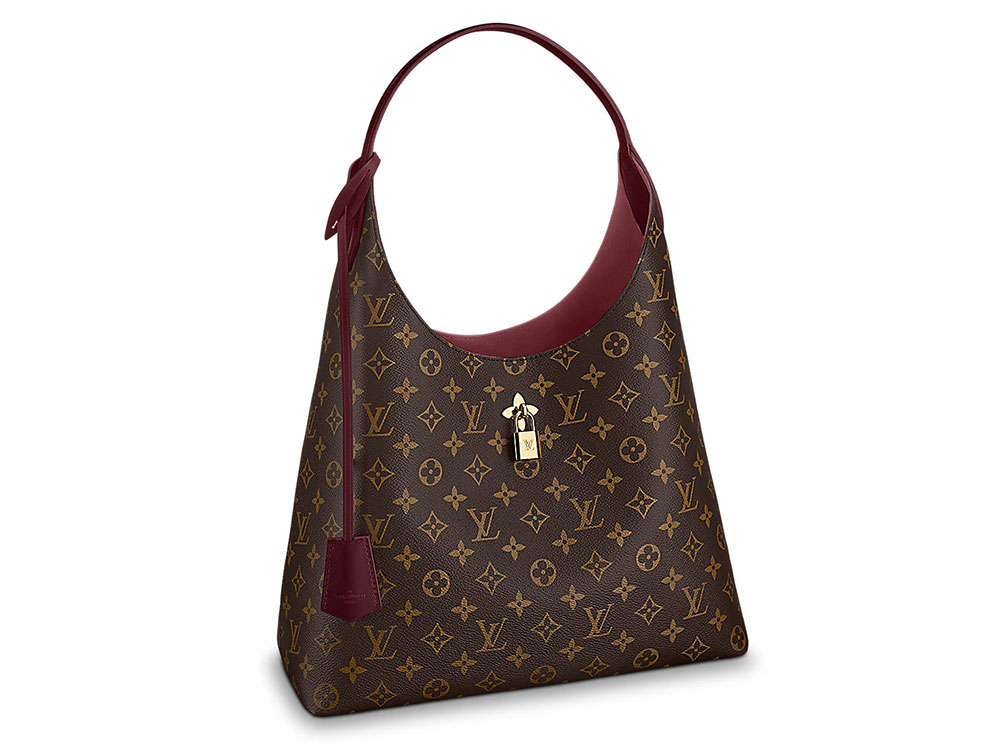 If you're more of a shoulder bag person, the Flower line offers a slightly more casual everyday option with its simple, wearable hobo. The north-south style features an open interior, and like the Flower Tote, it's also lined to match the leather trim or with Vuitton's standard dark lining, depending on your trim choice. The bag's only interior compartment is one zippered pocket on the back wall. The bag comes in one size and retails for $1,820 in three colors.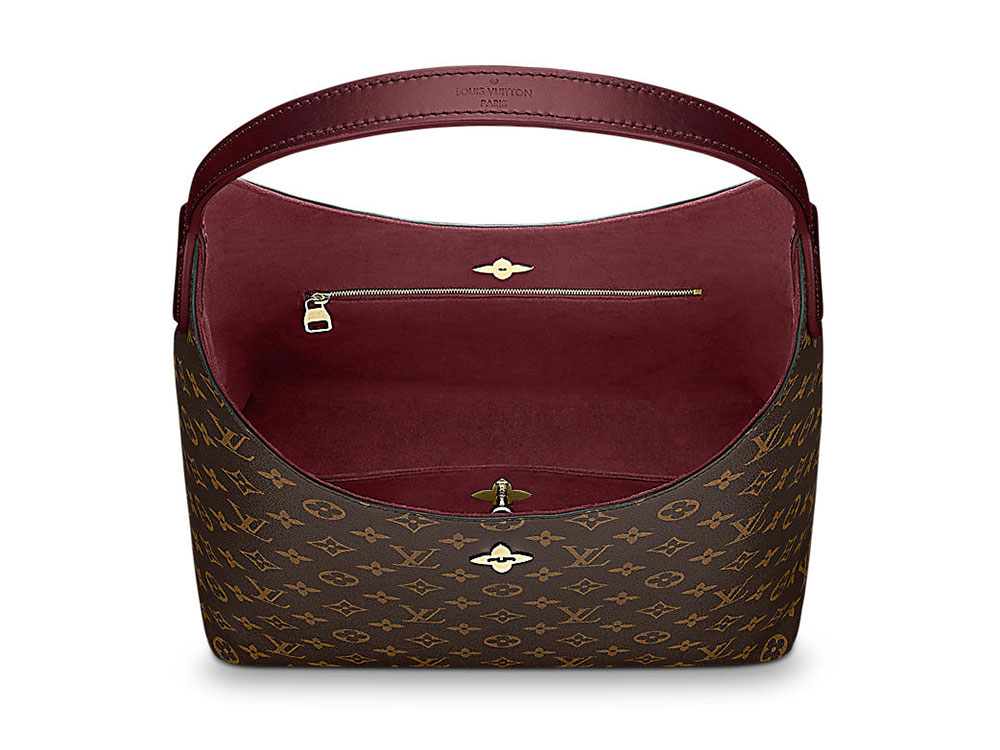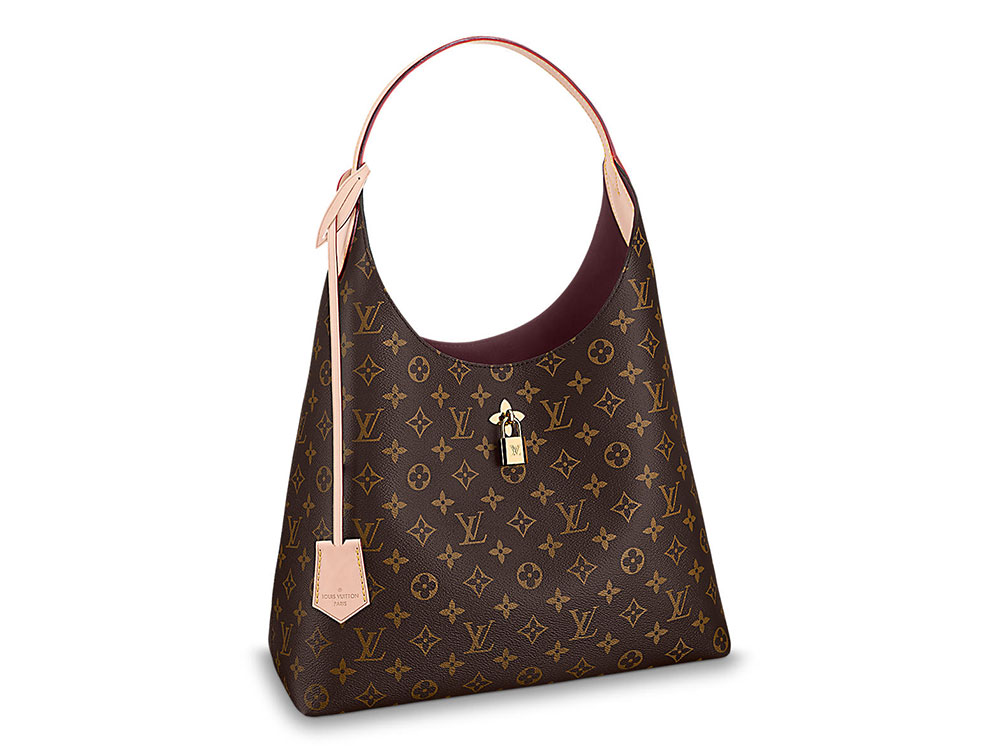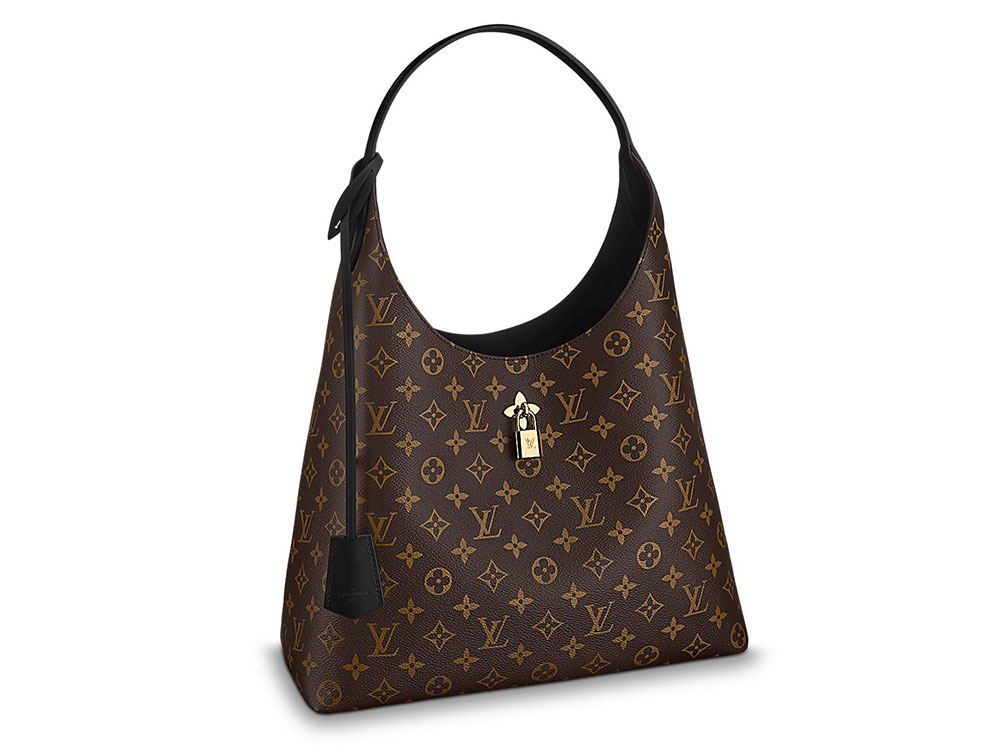 3 / 4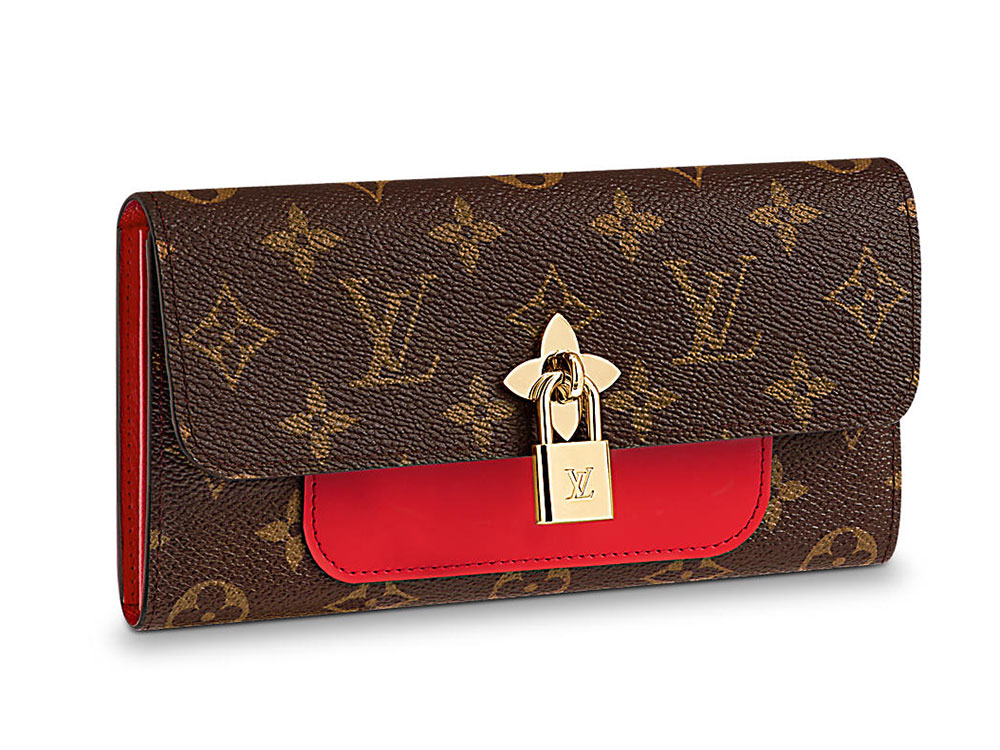 If a large-capacity wallet is your thing, the Flower Wallet might be for you. Its flap construction features a leather accent panel in either black or red, with the interior lined in the matching color. Inside, two large compartments lined in card slots are perfect for cash and receipts, and the center zip compartment keeps all your coins safe. The wallet retails for $1,000 in two colors.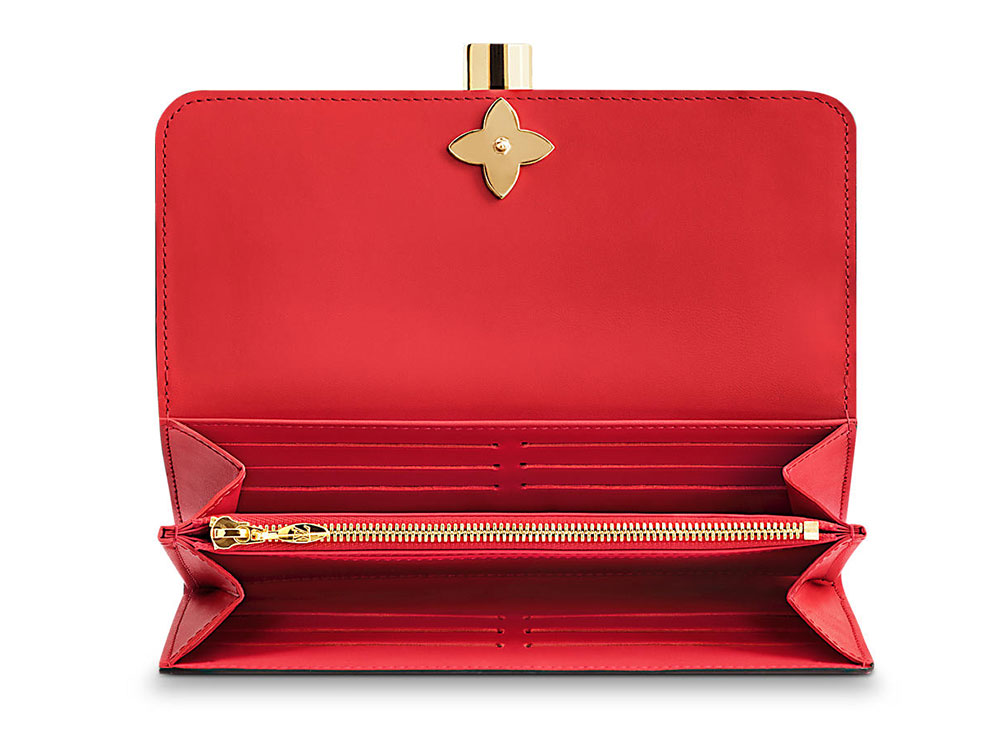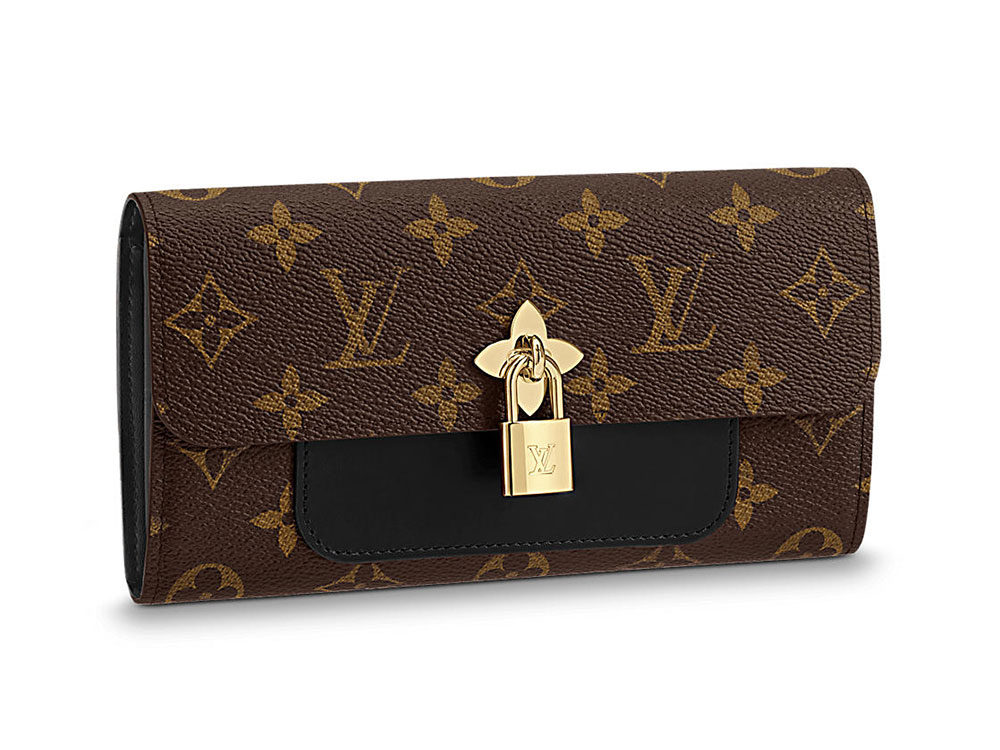 4 / 4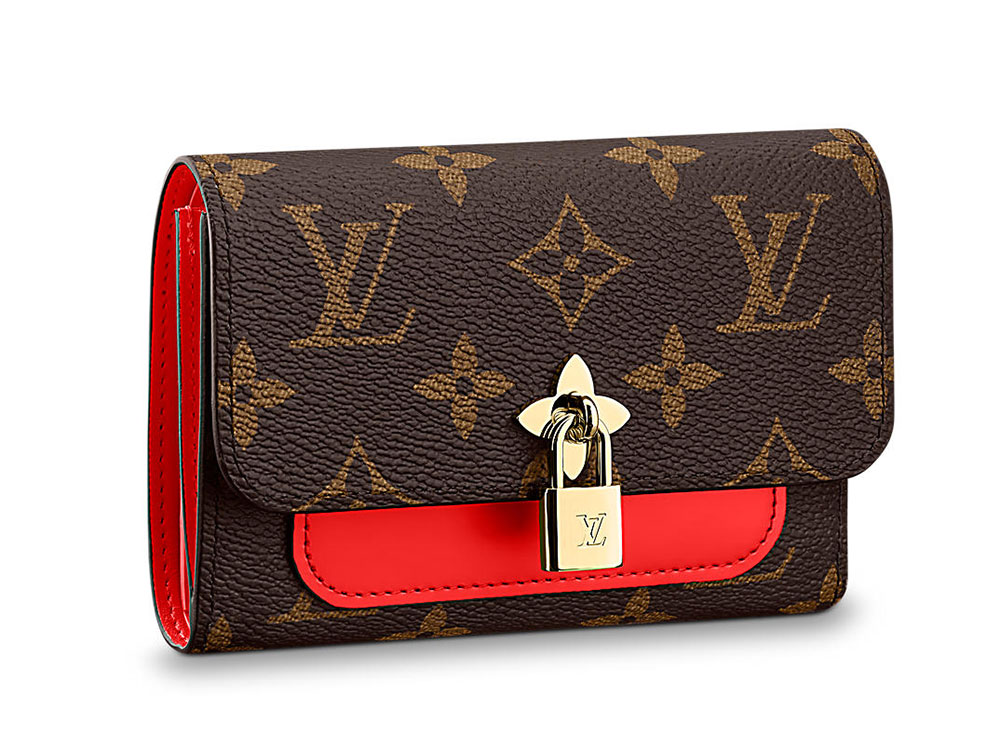 If you prefer a small wallet, the compact version would be the better choice. It also features a leather interior that matches the interior trim, with a cash slot at the top and small coin purse on one of the interior's three sections. It retails for $795 in two colors.