When a creative director creates a collection for a fashion show, there is far more that goes into the designs and planning then one would think. We see the finished product—the clothing and the bags, but each show and collection typically follow a very specific story, and for Virgil Abloh's latest collection for Louis Vuitton, the story and the theme run deep.
Virgil Abloh's Louis Vuitton Fall-Winter Men's 2021 Collection pulls from the storyline of common archetypes: the Writer, the Artist, the Drifter, my Parents, the Salesman, the Hôtelier, the Gallery Owner, the Architect, and lastly, of Virgil Abloh himself. While there are normal definitions for characters of society, Abloh investigates the presumptions made from how people dress, their cultural background, gender, and sexuality. Abloh focuses on this in an attempt to take down walls and stereotypes, thus creating more and the same opportunities for all.
One overarching motif of the collection is 'Tourist vs. Purist' which is Abloh's comparison between the outsider who watches and aspires to be part of the fashion and art landscape (Tourist) versus the insider who already occupies this domain (Purist). With information at our fingertips, Abloh believes we are part of a larger fashion eco-system that can unite both sides.
The bags were quite delightful, ranging from everyday wearable silhouettes to the collector's items as well. LV Monogram canvas was used to cover an airplane-shaped bag that will surely turn into a piece that's likely to sell out and then resell for far over ask. A small portfolio bag was spotted with black LV Monogram canvas and blue letters reading Louis Vuitton which was punctuated with an exclamation point. Other designs had wording as well, and one of my favorite accessories is what appears to be a Louis Vuitton coffee cup with a keychain. There were also far more practical bags like Keepalls in varying sizes and colors, even exotic skins, which were a delight. The simplistic nature of the cornerstone designs were given Virgil Abloh's touches like both the ombré edge coloring and the small changes to the LV logo. The bags were all interesting, with plenty of classic elements while also offering a completely new perspective as well.
There were un-designed objects and references throughout, which is Vrigil Abloh's term for things that don't have specific artistic ownership. And all of this begs the question, who can claim art and what defined low vs. high?
1 / 11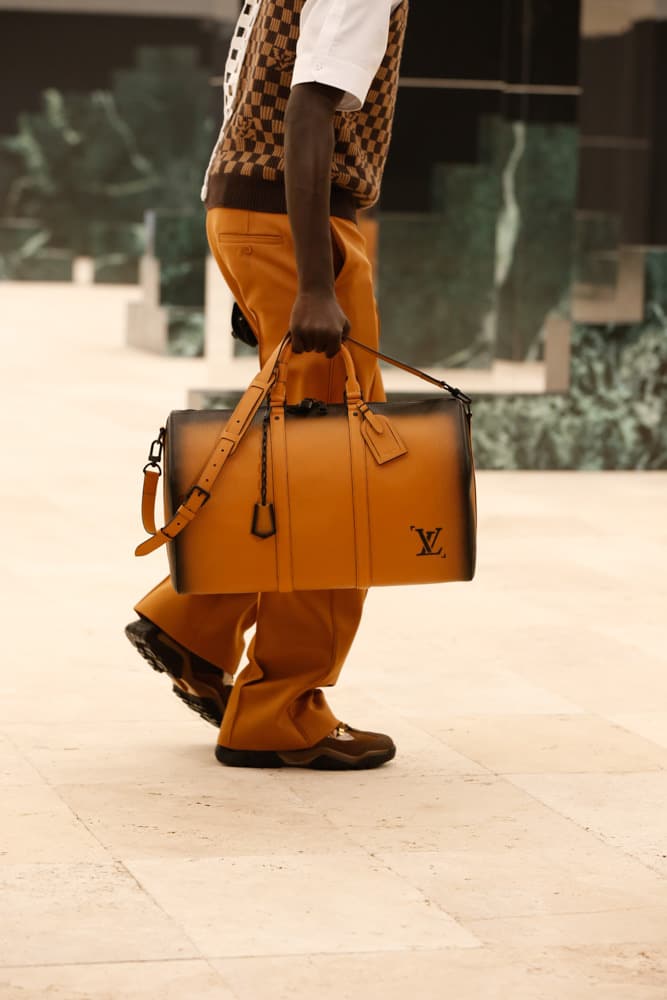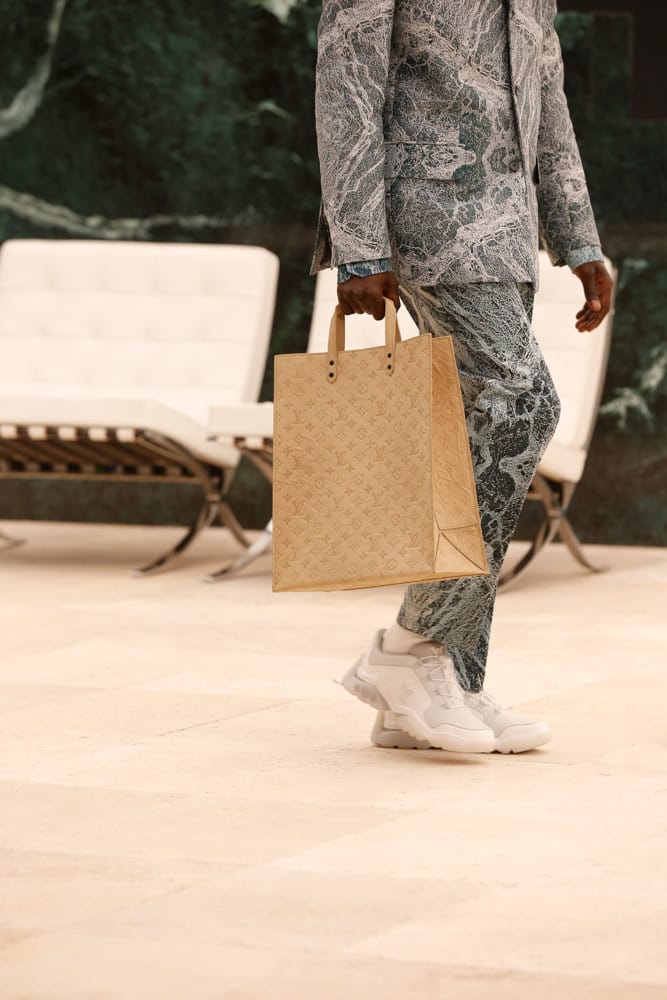 2 / 11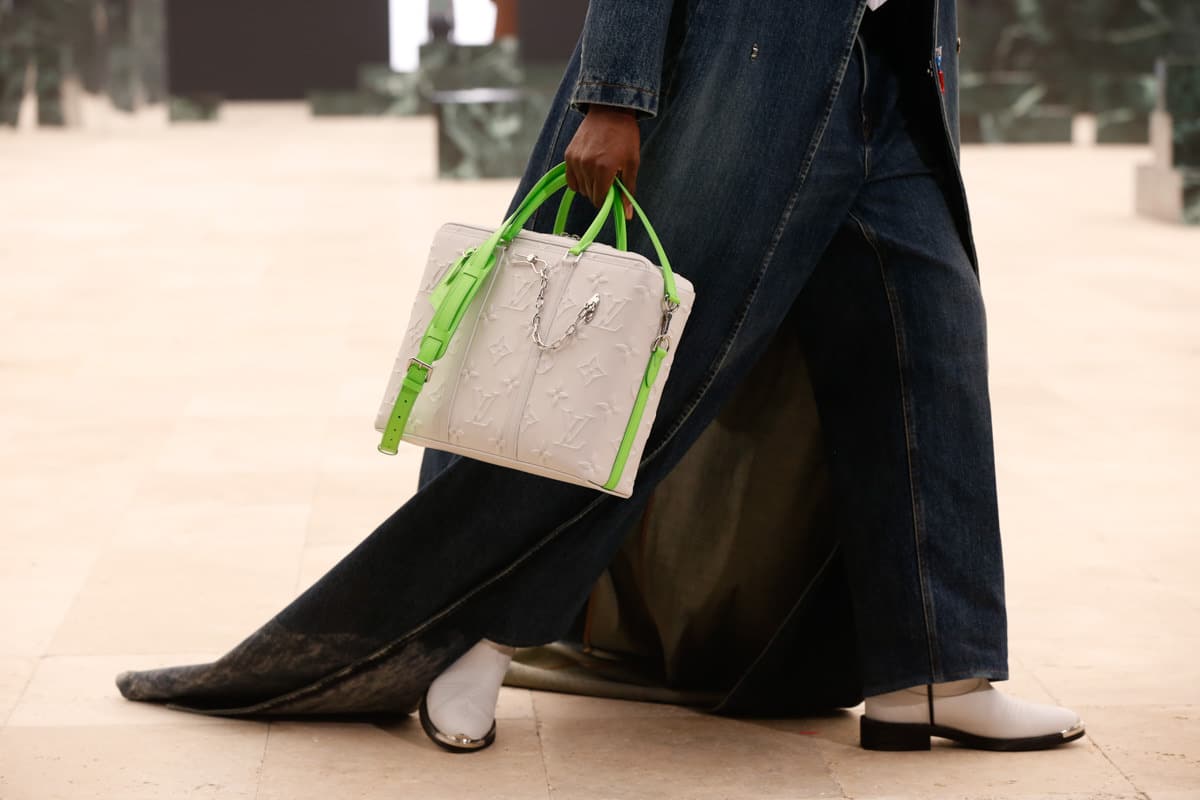 3 / 11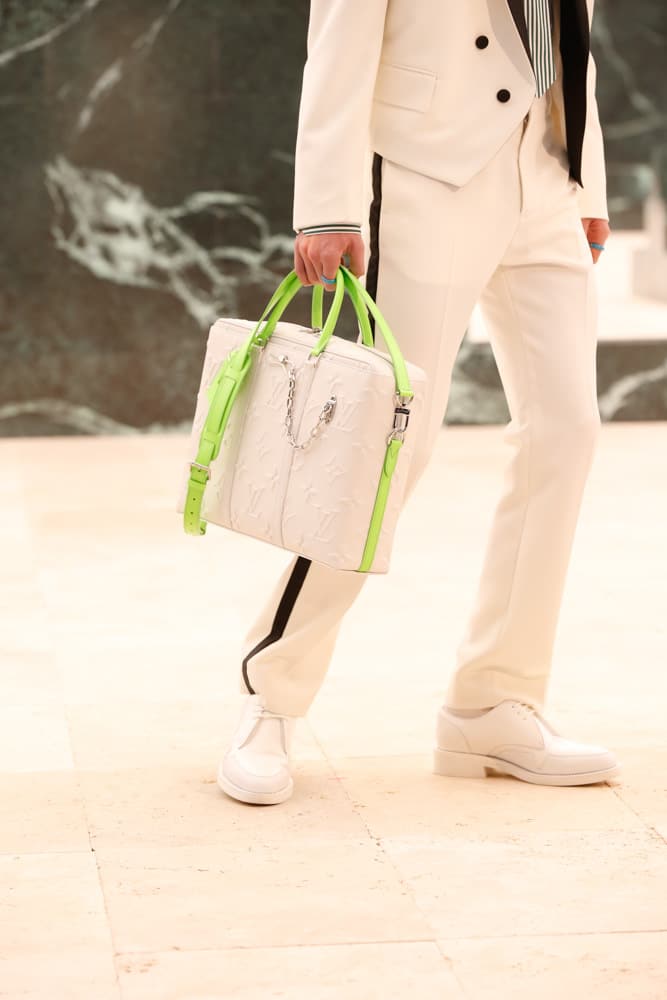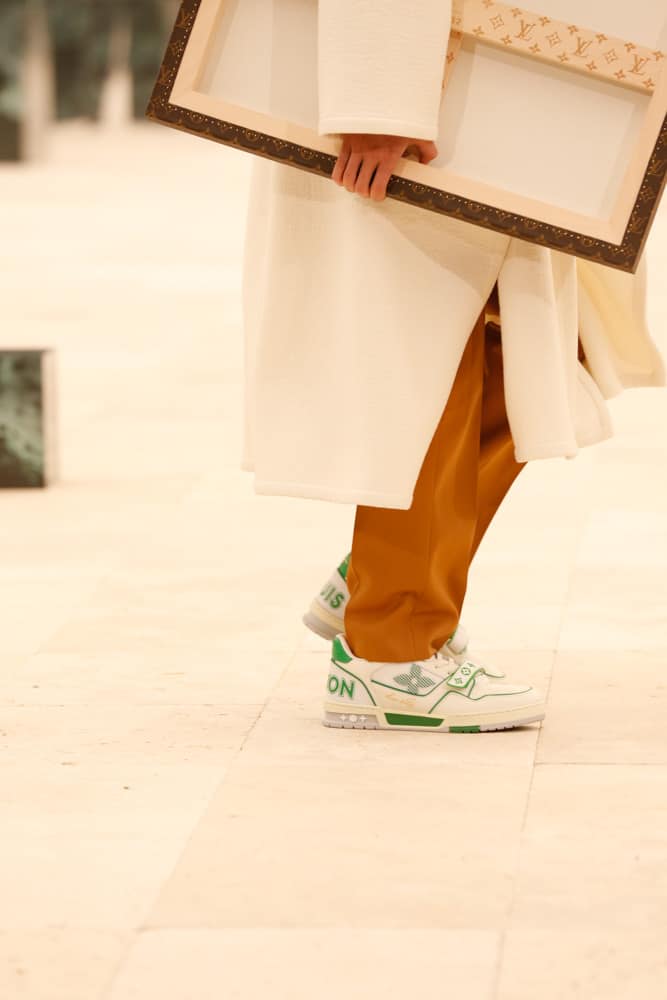 4 / 11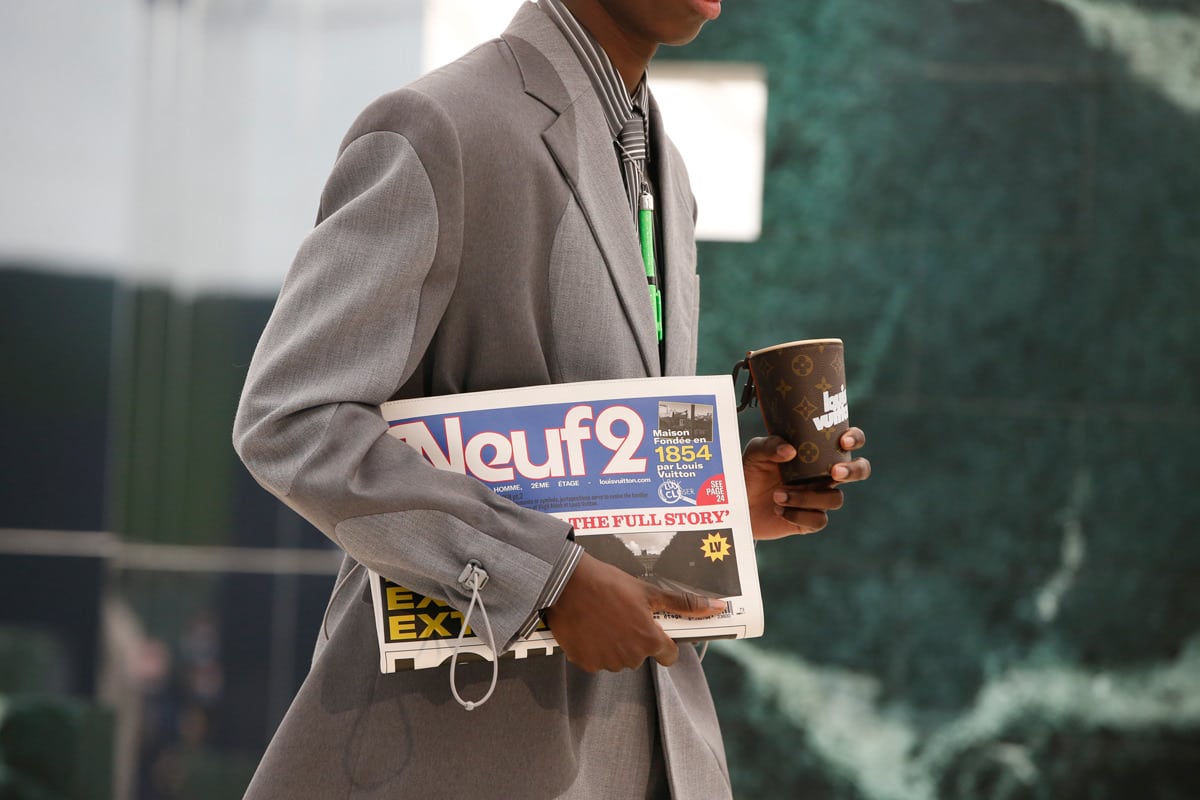 5 / 11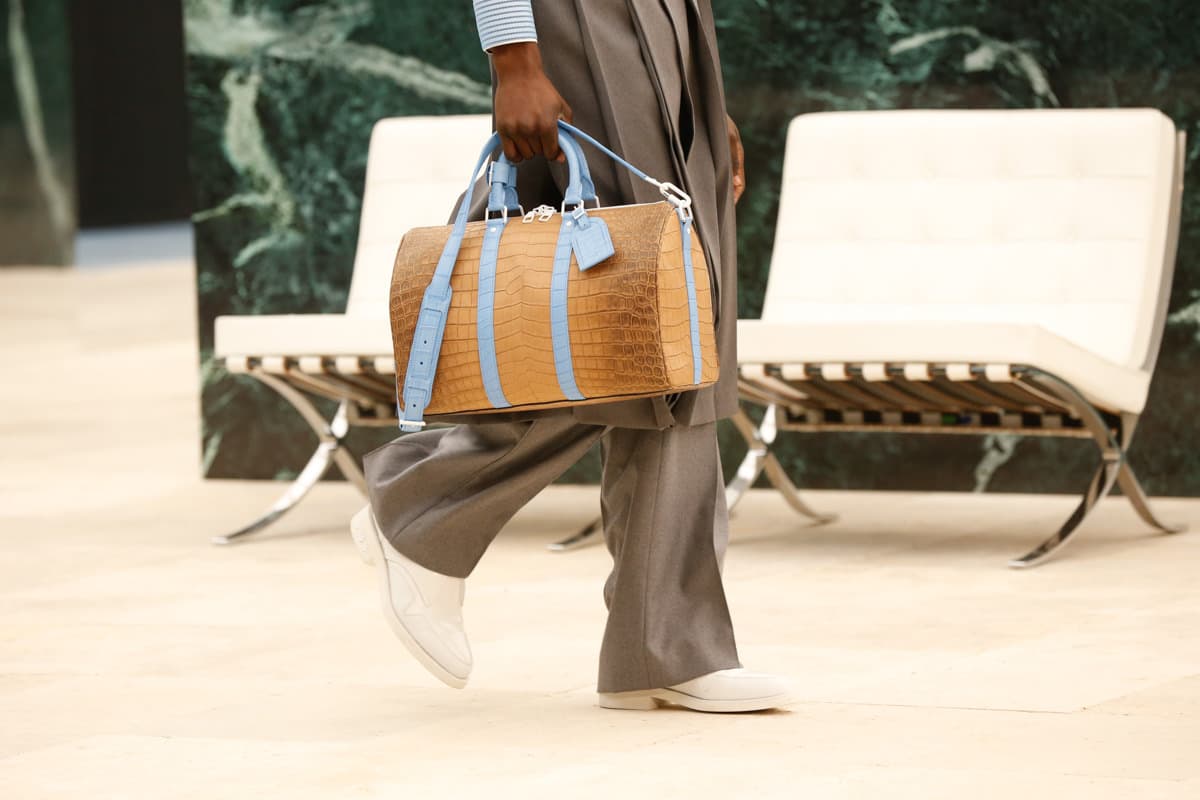 6 / 11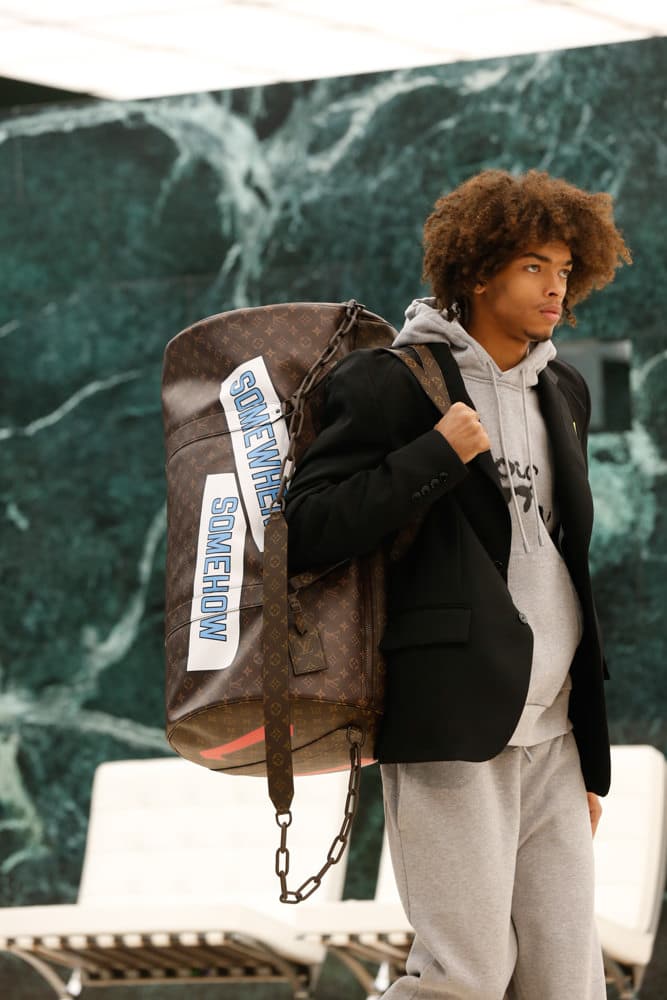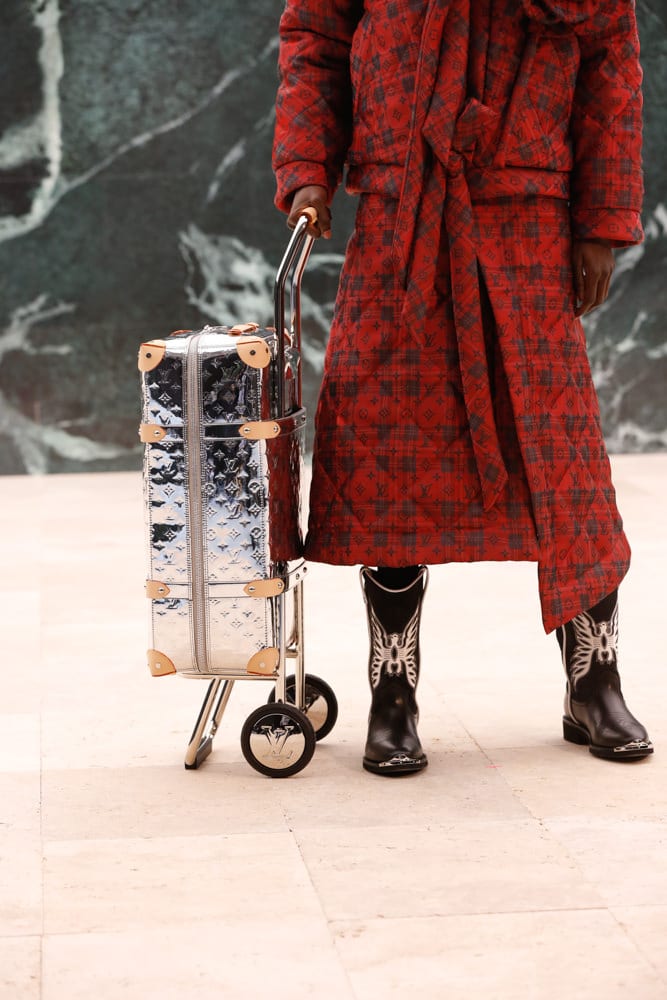 7 / 11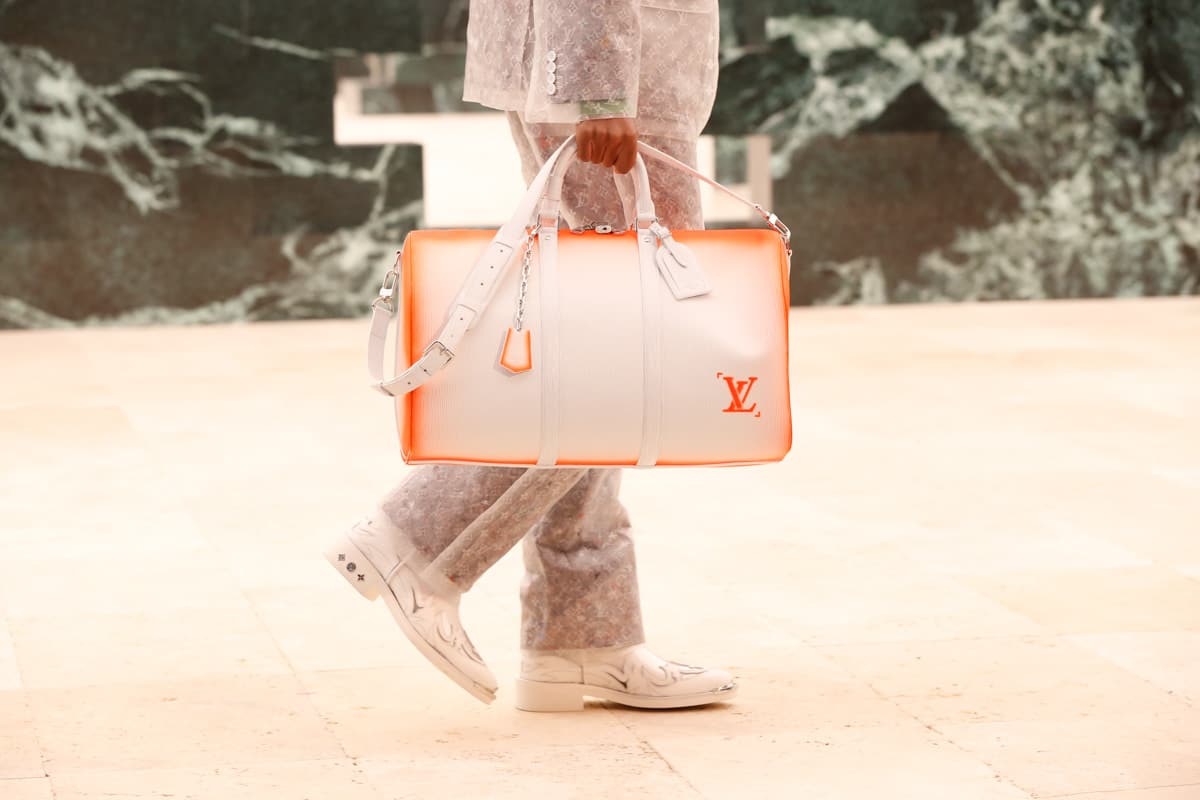 8 / 11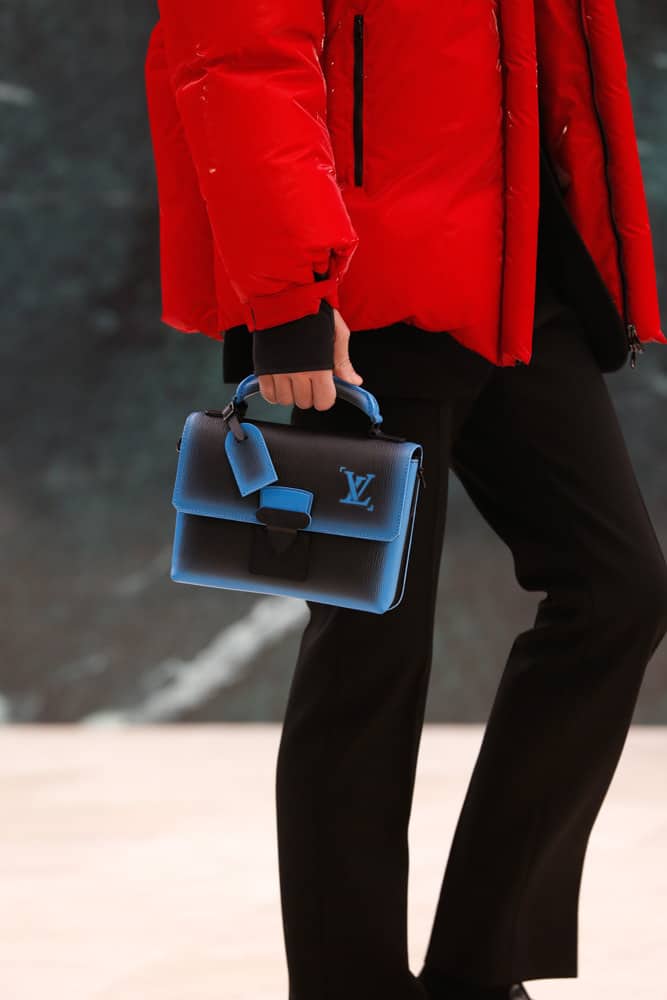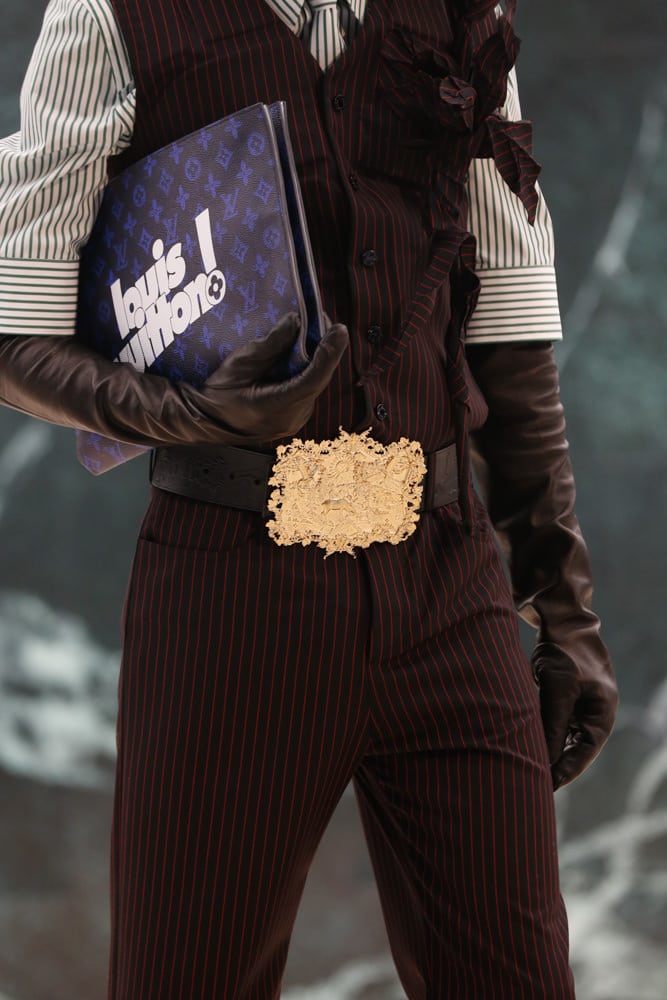 9 / 11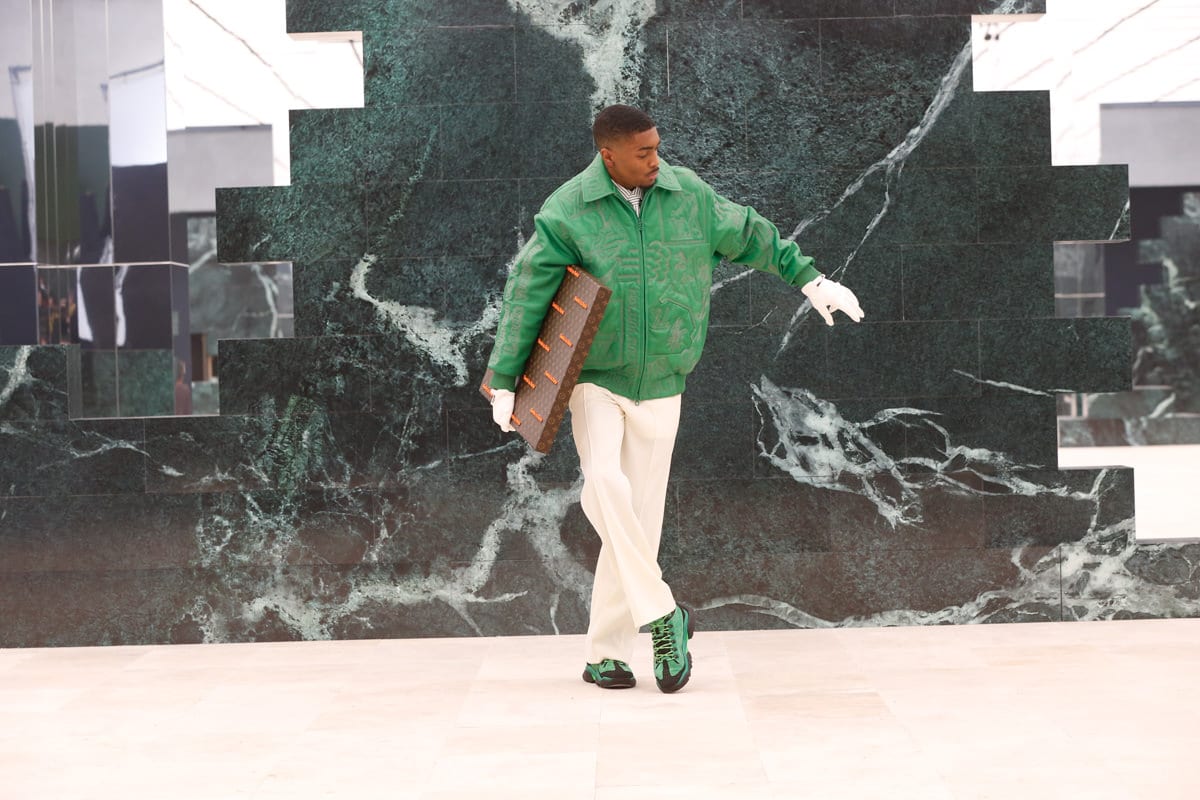 10 / 11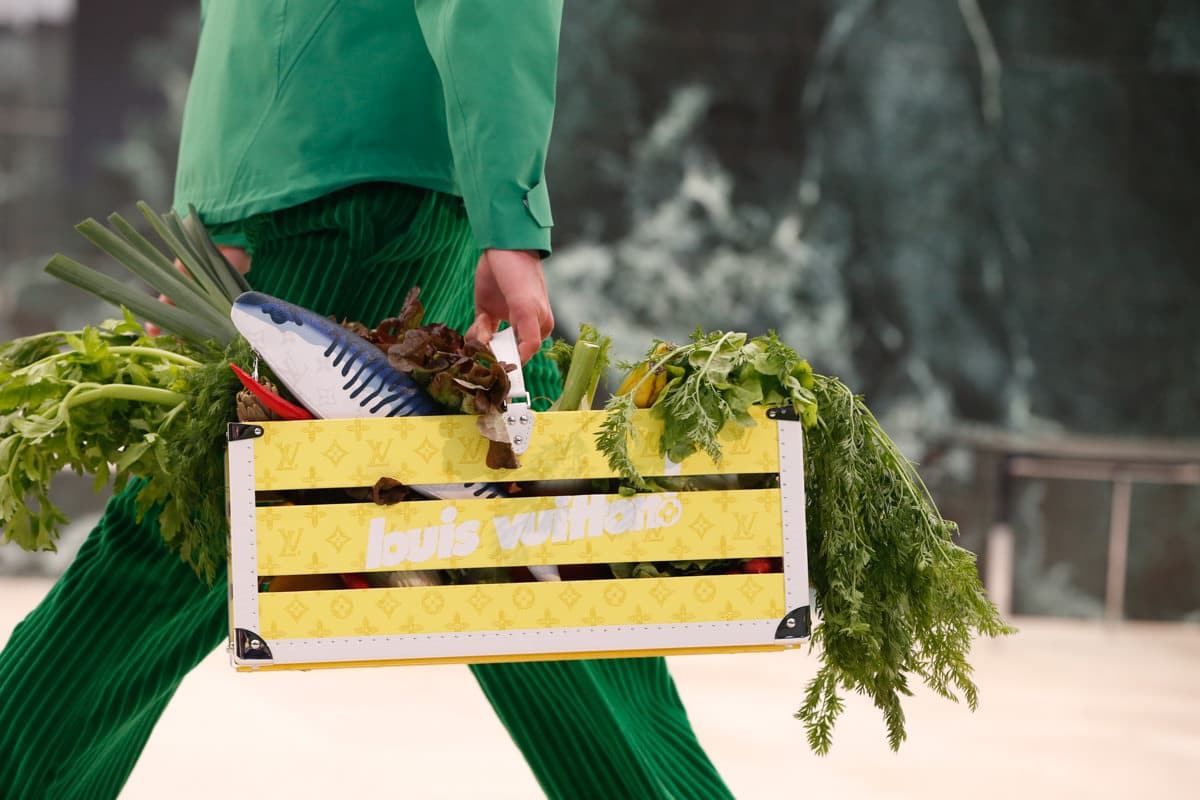 11 / 11