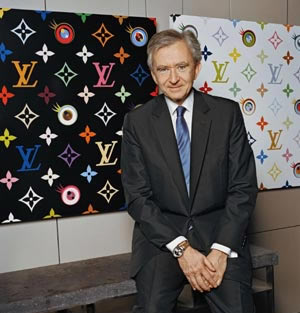 We are all very aware that we pay mark up on our designer handbags, and if you are not aware, get out from under that rock. I love designer handbags, obviously, but sometimes even I gasp at the price tags. If you ever shop with me you may see me peering at price tags and my face becoming flush and then I walk off and browse more. That is from the price tag, the exorbitant price tag. But I keep on buying and I keep on sharing with all of you the next hot handbags and those that are not. The writer of Deluxe: How Luxury Lost Its Lustre, Dana Thomas, compared Louis Vuitton to McDonald's, being recognizable as the golden arches with no pizazz from the chairman of Louis Vuitton, Bernard Arnault.
Dana Thomas is stuffing envelopes with copies of Deluxe: How Luxury Lost Its Lustre and writing notes to go with them. What to say to Bernard Arnault, chairman of Moet Hennessy Louis Vuitton, one of the world's biggest producers of luxury goods? "Oh, I dunno. 'I hope you enjoy my book'," she says. Arnault will have a fit.
The French mogul is fingered as a fiendish money-making former property developer with no artistic sensibility and Louis Vuitton is characterised as the McDonald's of the luxury industry. "A million served," says Thomas drily. The logo is as recognisable as the golden arches. "It really is. I would certainly put it in the top 10, along with Nike, Coca-Cola."
Read the entire article at Executive Style
Is luxury losing its wow factor to any of you?