Since debuting in late 2019, Louis Vuitton's Multi Pochette Accessoires has positioned itself as one of fashion's most sought-after handbags. Receiving a significant amount of exposure whether it be via influencer marketing or a general social media presence, the bag spawned a multi-bag revolution of sorts. A variety of other brands released multi-bag silhouettes, and Louis Vuitton themselves even designed a slew of other multi-bags for both women and men.
As the Multi Pochette Accessoires gained popularity, it became nearly impossible to find, making the price via the resale market skyrocket all the while. It sold out virtually everywhere, including online and in almost all LV boutiques around the world. Today it is still unavailable online in both Khaki and Light Pink classic Monogram. It's also worth noting that this bag has gone up in price by $500 since it was first released. This new icon is here to stay and today we're giving you a look at the latest from Louis Vuitton. Leather logo lovers rejoice and take a look at the Multi Pochette Accessoires in Monogram Empreinte leather.
Like the original, this all-leather version is perfectly sized to carry the essentials, with two separate pouches that can be worn together or separate. The new version features the same silhouette with a sleek leather strap that is designed to be worn over the shoulder or it can be adjusted to be worn crossbody with the hidden adjustable snaps. The main difference is that it does not come with the removable coin pouch, so this version is actually 2 pieces versus 3. An added and elegant touch is also applied to the chain strap, which is interwoven with a leather detailing.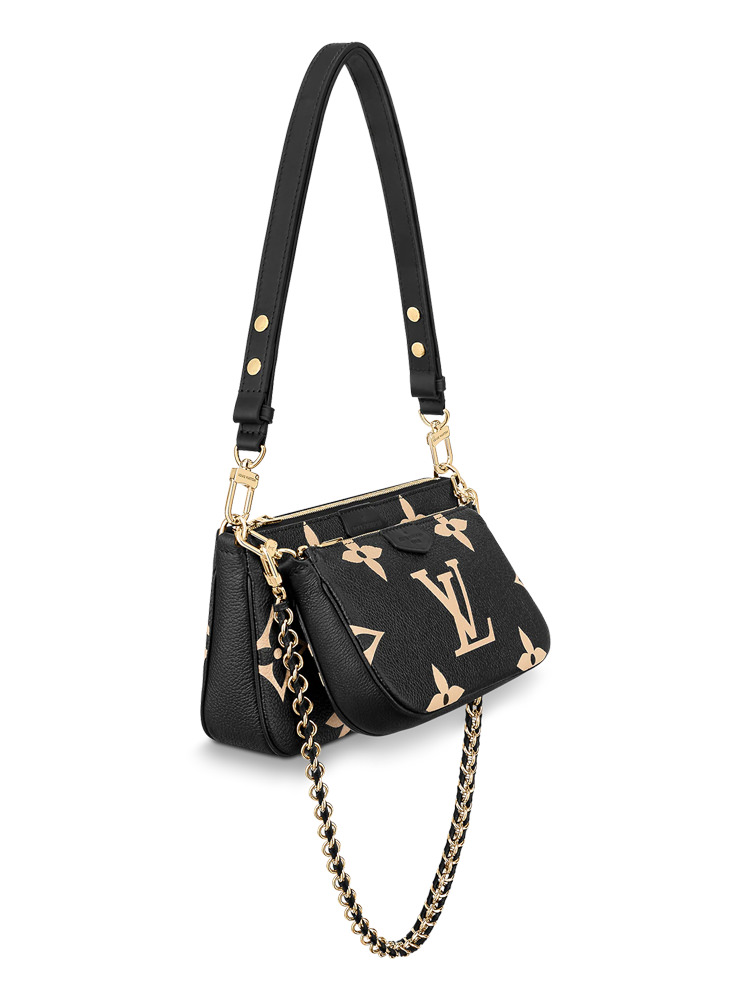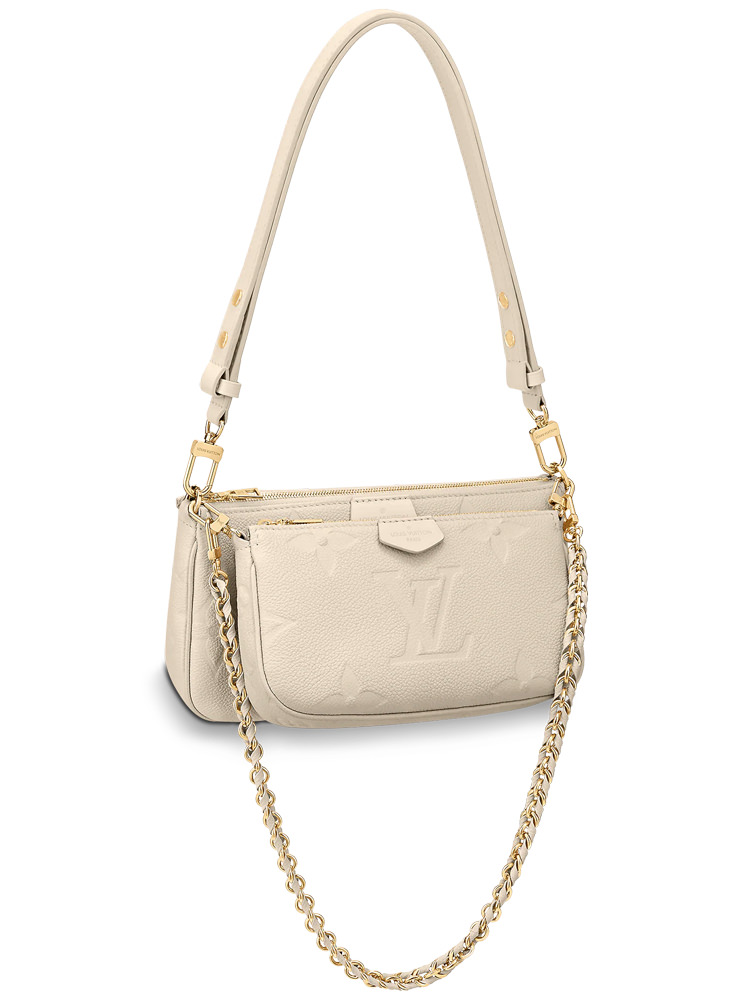 Currently there are two Empreinte leather options available—bicolor and monochrome leather, and while both are shown in oversized embossed Monogram giant, the bicolor version contrasts with solid leather side gussets while the monochromatic version alternates with a classic Monogram pattern on the sides. Both versions are supple and lightweight, available in black as well as cream, the solid costs $2,230 and the bicolor retails for $2,490. At publishing time, both options are still ready to add to cart, so act fast if you want to get your hands on one!
Are you running to snag this bag?