One of the hottest brands in the designer bag world right now is Bottega Veneta. Under Daniel Lee, the once seemingly understated and sometimes serious brand's bags have been reinvigorated and given a youthful makeover. In place of a logo, Bottega Veneta's "outward logo" lies in its Intrecciato leather, a weave technique seen on many of its designs. The iconic Bottega Veneta Intrecciato weave can be spotted from afar and immediately identified as a Bottega Veneta house staple.
However, the prices on BV bags fall into the typical designer bag realm and many times we want to get that look without the price. I was browsing Nordstrom and stumbled upon a new-to-me brand, MALI + LILI. This brand offers PETA-certified vegan leather designs and a handful feature woven designs. Sidebar, there are a lot of thoughts on vegan leather and its impact on the environment, and while I looked to find a bit more information on the vegan leather MALI + LILI uses, I wasn't successful. A small woven pouch is a great piece for any wardrobe. Its simple, but the woven leather adds dimensionality and an interesting look at a small bag staple.
1 / 2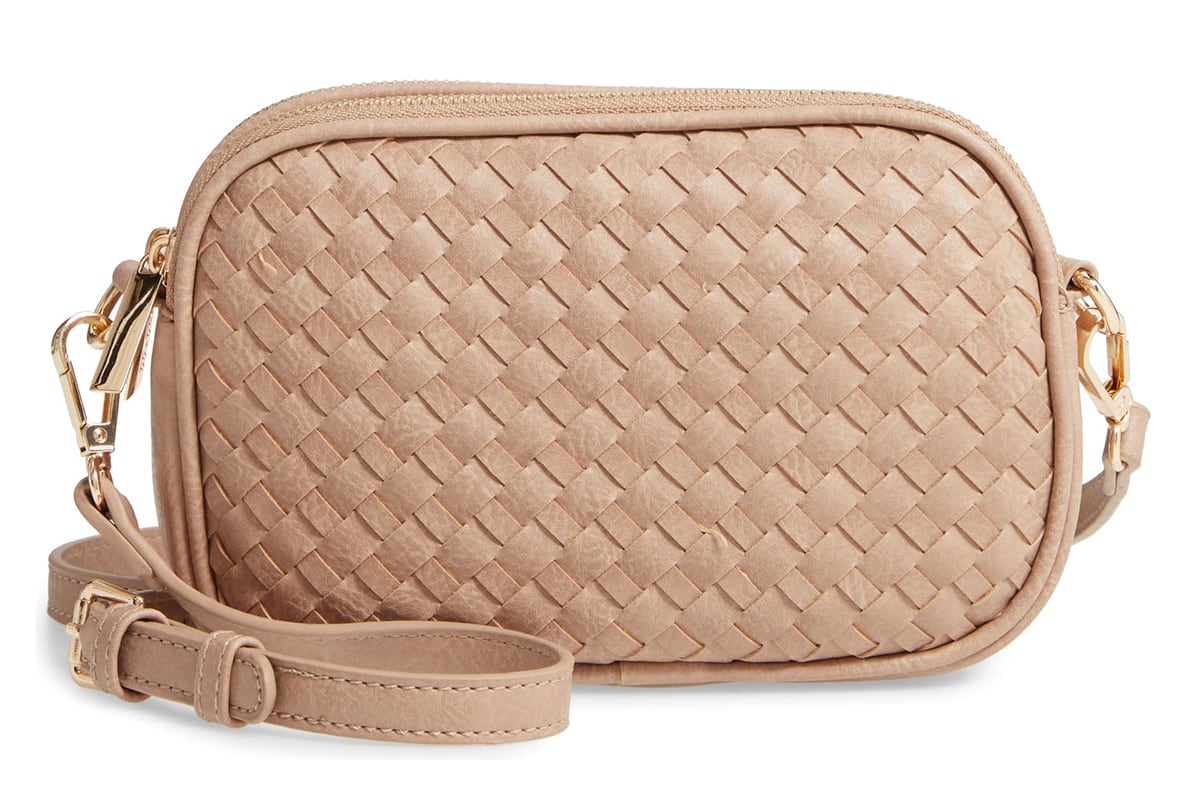 This look for less is a good one and quite similar in size to the below BV bag. The Mali + Lili Ava Crossbody is crafted from woven vegan leather and features dual top-zip closures. The interior features two compartments, which is a nice touch to allow for organization along with interior wall pockets. There's an adjustable crossbody strap which offers a 23" drop. Dimensions are 8"W x 5 ¼"H x 3 ¾"D. From photos, the bag looks really nice and the major selling point here is the price. This bag is $58 via Nordstrom.
2 / 2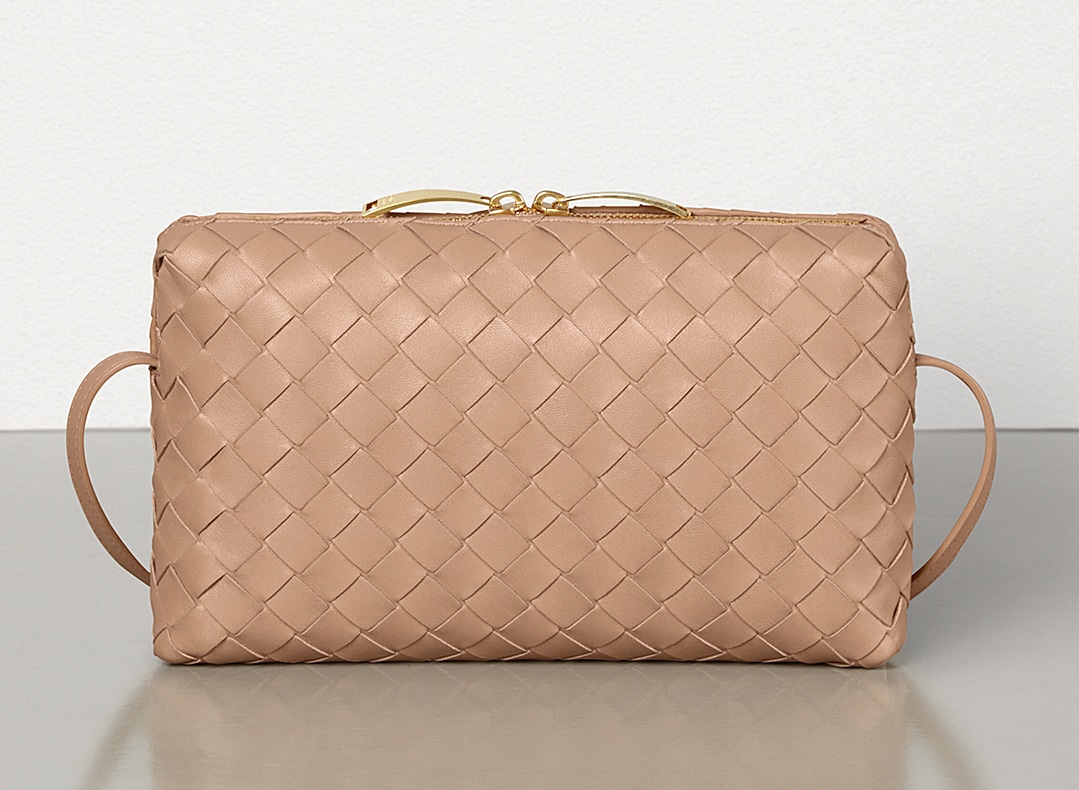 Bottega Veneta offers a handful of different small bags, but its Mini Bag is a new favorite. Though there are other small weave bags from the house, this new version showcases a maxi intrecciato 15 weave, which is a modernized version of the iconic house code. The nappa leather is incredibly smooth and takes the weave technique nicely. The interior is lined in light calf leather and there's an adjustable shoulder strap which allows for cross-body carrying. Dimensions are 9.4"W x 5.5"H x 2"D, which makes it slightly larger than the Mali + Lili bag above. The Mini Bag is $1,700 at Bottega Veneta.