It's impossible to ignore Loewe lately. Fresh off the brand's new version of its beloved Hammock bag, comes an entirely new bag. A fresh, bold shape, one that begs to be seen, the Luna Bag first appeared at the brand's Spring/Summer 2022 runway show last October.
Loewe has its brand signatures (like its famed Puzzle Bag). However, specific shapes aside, at the core, the Spanish design House is known for its attention to leathercraft and quality. Stunning in its simplicity at first glance, the Luna shines thanks to its quality and finishes. Curved lines give off a modern feel, and its lightweight body is easy to both wear and carry.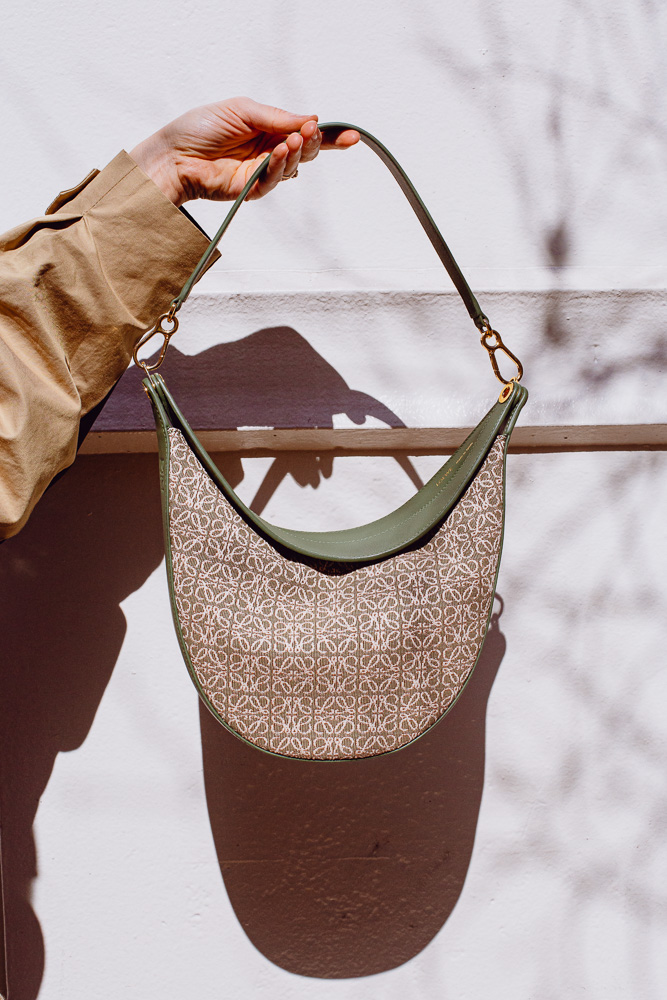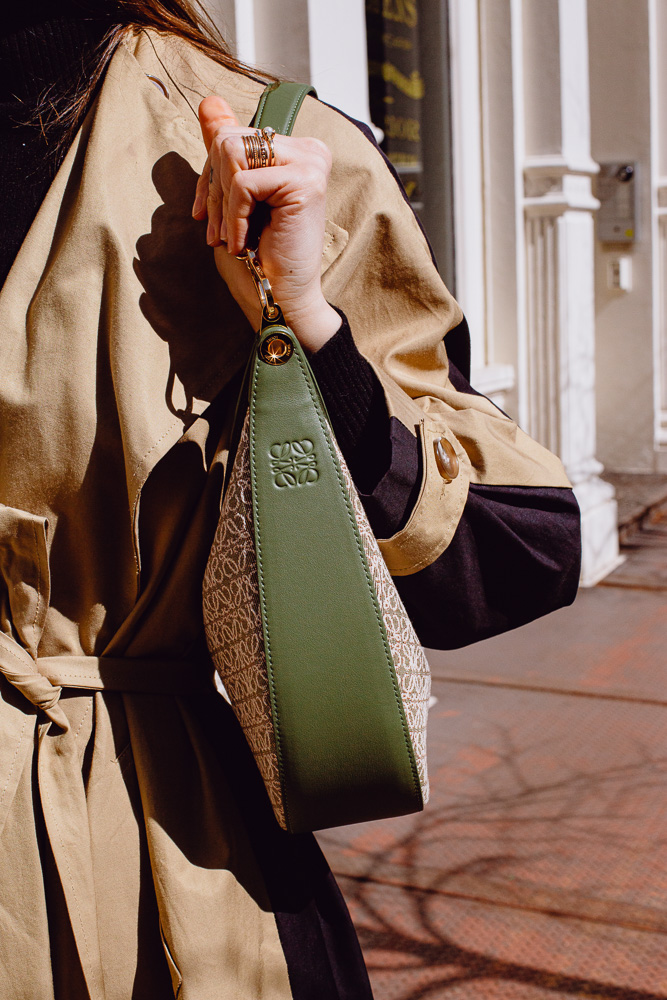 The Latest Bag from Loewe
There's not much to be said about the bag overall. As stated above, it's fairly simple; what you see is really what you get. It's clear, though, that with the Luna Bag, JW Anderson designed with the idea in mind that leathercraft remains the true essence of Loewe. The Luna embodies this sentiment, showcasing Loewe's continued commitment to its artisanal roots.
'Craft is the essence of LOEWE,' says creative director, Jonathan Anderson. 'It is where our modernity lies, and it will always be relevant.'
The half-moon-shaped Luna is available in both satin calfskin and signature Loewe Anagram Jacquard. Meant to be worn over the shoulder with the accompanying strap, it was designed with sculptural details in mind. The jacquard Luna is complemented by a leather strap, while the leather version comes with a LOEWE logo-jacquard strap. The strap is removable, and the side of the bag reveals a concealed sliding eyelet, allowing the bag to be customized with a bag charm or an additional strap.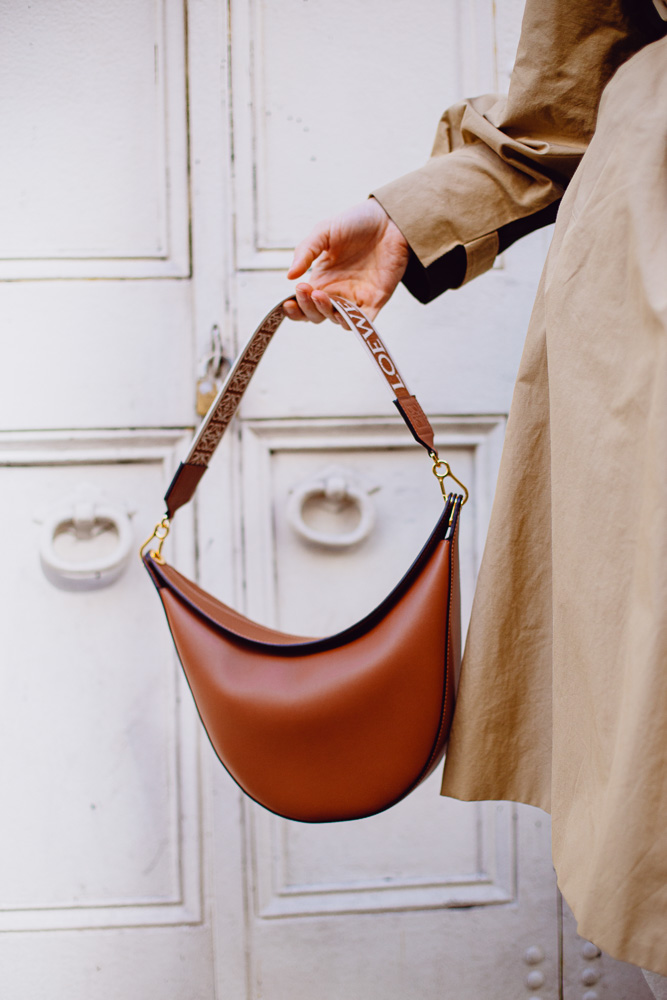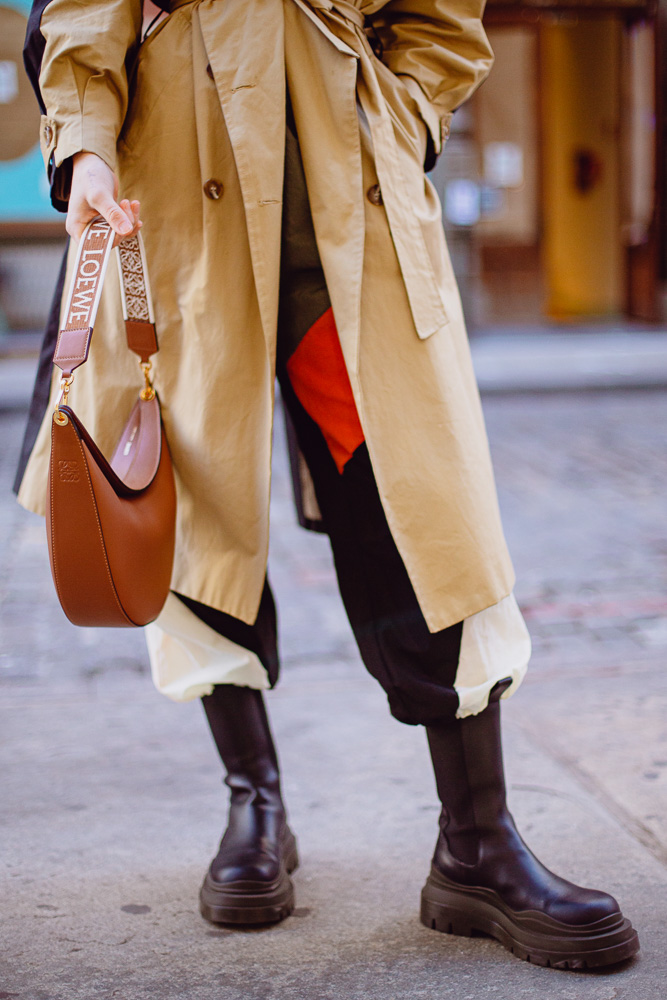 The overall dimensions of the Luna Bag are 10.6″ x 11.6″ x 3.1″, making the bag the ideal size for every day. The interior reveals plenty of room to carry a smartphone amongst other daily necessities, but note that the curved shape does take a bit of organizing when you throw your things inside. Lined in a cotton canvas, there's one slit pocket on the back interior, through truly from the outside, the front and back are identical.