If you follow fashion influencers on Instagram, you've probably been seeing more of them wearing and tagging French brand Sézane recently. Influencers are gifted product and paid to talk about brands, which sometimes has a great deal to do with you seeing more of a specific brand, but many also still wear and carry items that they love, and it seems that Sézane falls into the latter category. I haven't seen Sézane marked as a sponsored post from many Insta stars who I see wearing the brand (though often people don't marked sponsored content as such, but that's an entirely different story), so it would appear that this brand is just really hot right now.
Kaitlin and I have been talking quite a bit about Sézane and how much we really love its bags. Right now, the competition of new brands in the contemporary price range is ramping up, and we can throw Sézane into the mix. Founder Morgane Sézalory launched Sézane in 2013 and was the first French label to start its business online. Since its inception, the brand flourished with it's classic feminine styles and Parisian aesthetic. I've seen the Sézane Tiger Crossbody Bag around for a while now and really, really like it. I keep finding this color combination to be the perfect mix of every hue I love right now, including the right shades of pink, coral and brick, all in suede.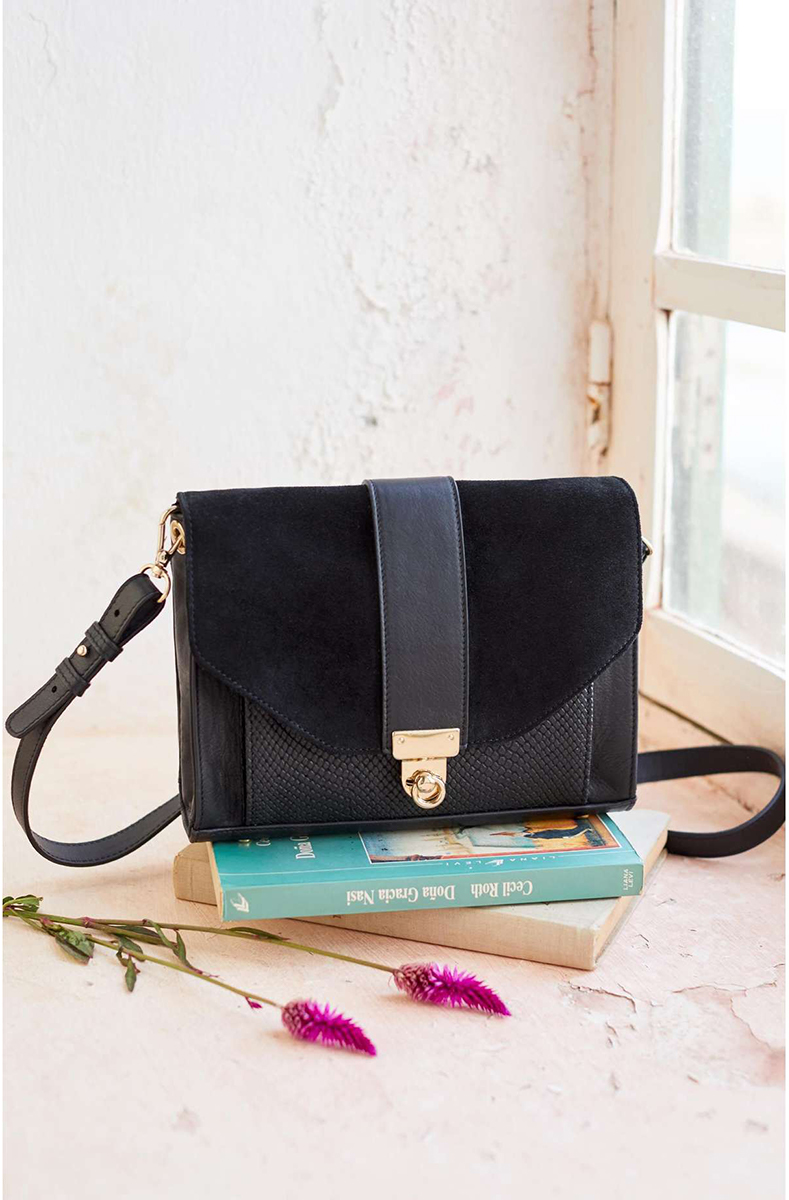 The Tiger Crossbody Bag isn't large in size—measurements are 9 1/2"W x 7"H x 3"D with a 20″ strap (and there's a mini size as well), but it looks to be large enough to carry essential items. The bag has a front flap with a fold lock closure, which opens to the interior. The exterior front pocket is also covered by the outside closure, so it's accessed when you open the bag, and the main compartment has a zip and wall pocket. The back of the bag has a magnetic pocket that takes up much of the rear of the bag, so it should be pretty spacious. I haven't seen this bag in person, but did reach out to the brand to see if they could send a sample I could try out to share more info with you.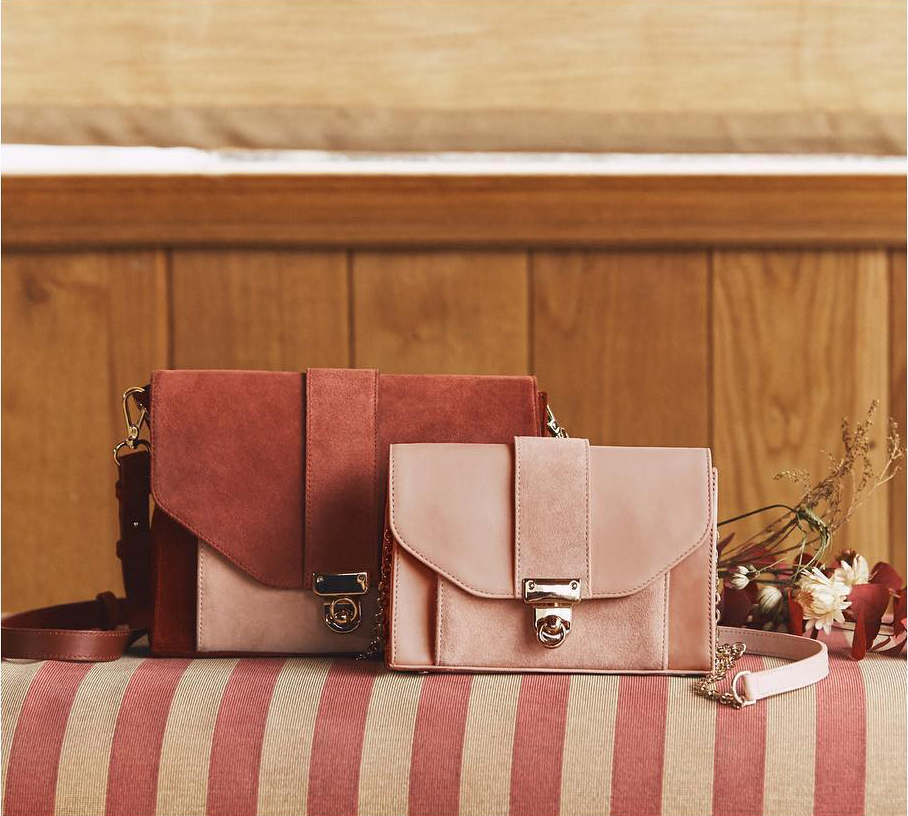 I really love the look of this bag; it easily looks like it works for someone like me, who's not always dressed up and doesn't get overly fancy, but it can also be dressed up. If you don't like the chain strap, there is a detachable leather strap as well. I adore this bag and am so excited that Sézane just launched at Nordstrom, which makes shopping far easier. The Mini Tiger Crossbody Bag is $345 and shown in a solid coral red, there's a black version as well which is classic with leather and suede combination, and then my favorite version, which is $365.
Sézane also makes beautiful clothing (I've spotted lots of its feminine styles on Instagram), and there's a great assortment of clothes, shoes and other bags on Nordstrom as well.