With mini and micro bags being all the rage these days, I am used to carrying my handbag as well as a canvas tote with the rest of my life in it. In NYC, it's almost unheard of to see a girl on the go carrying one bag, unless it's the weekend, so the mini bag trend doesn't bother me much—ever since my college days studying at the Fashion Institute of Technology here in NYC, I've been a bag lady. I'm so used to it that I don't really ever consider looking for a day bag that's big enough to carry everything I need to take me from work to play and beyond. While I wasn't exactly looking for it, I surprised myself with how much I fell for Ferragamo's newest lady: The Studio Bag.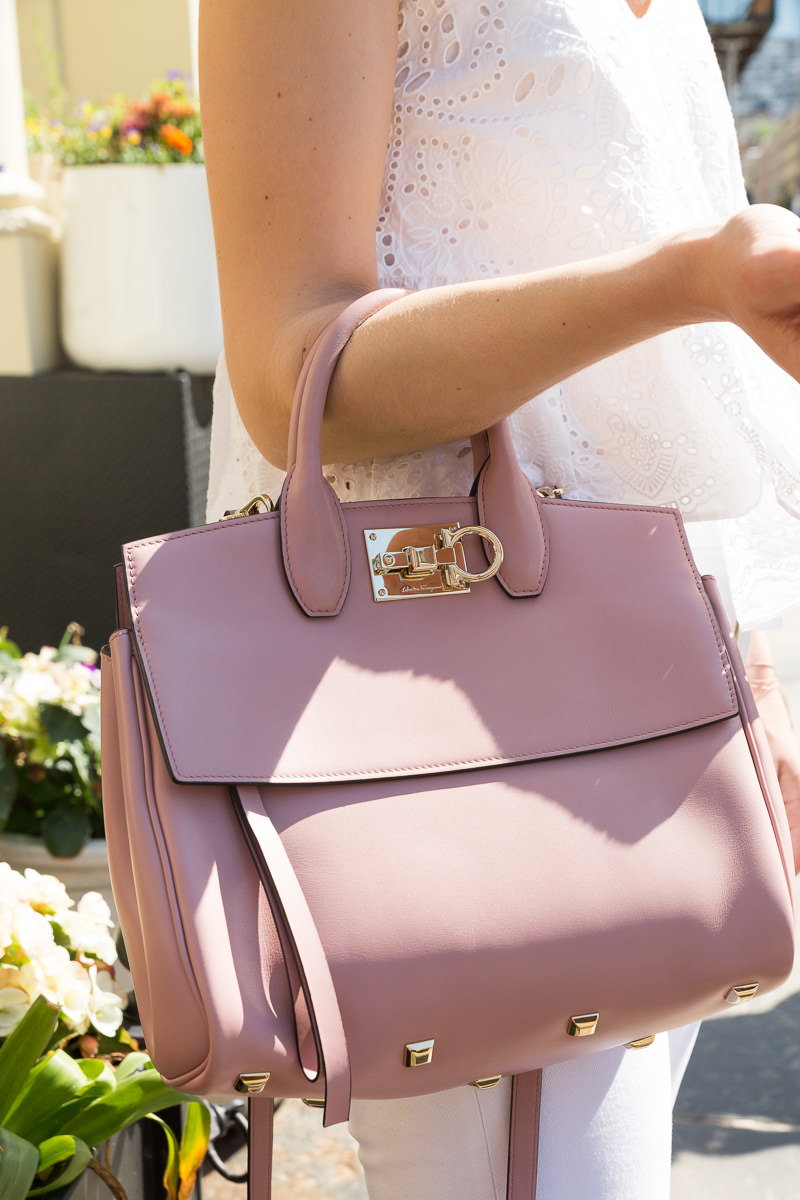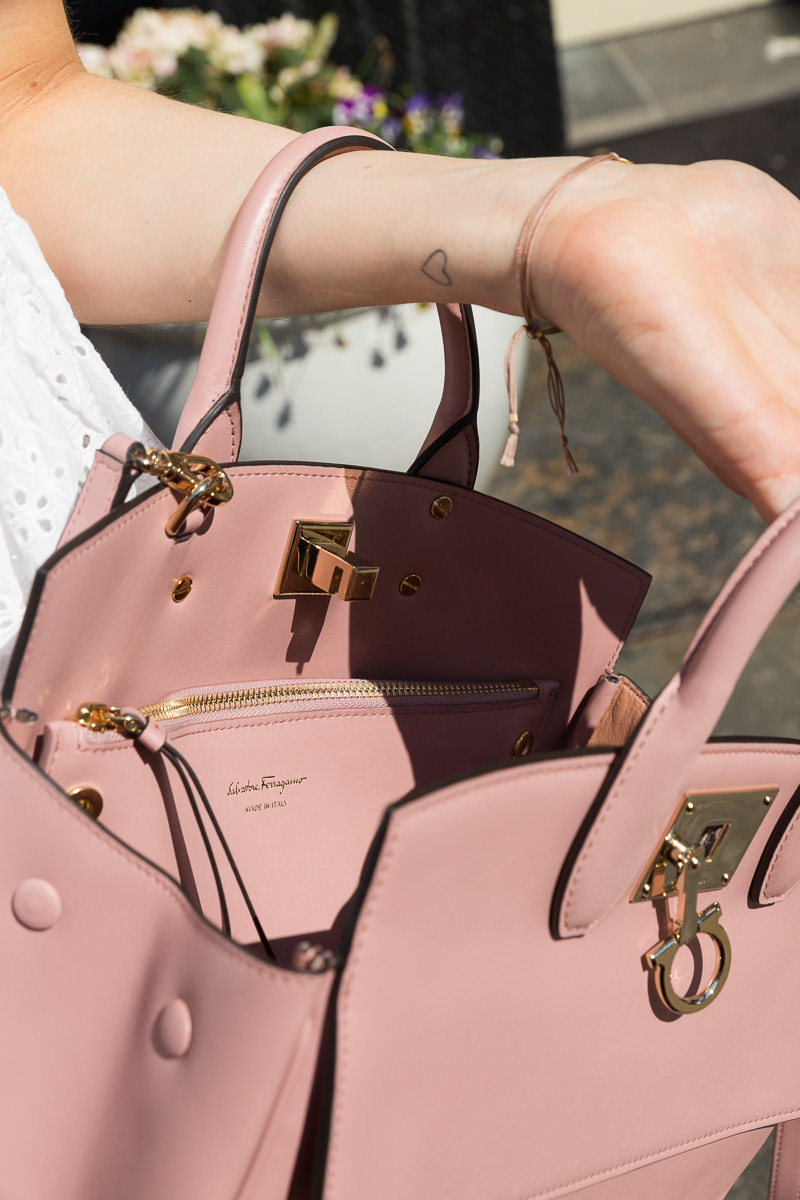 A refreshing alternative to many of the bags of the moment, the Studio Bag encompasses everything that Ferragamo is known for—simple-yet-elegant designs, made with the finest materials and incredible craftsmanship. The bag is beautiful in its simplicity and has all of the elements of becoming a classic. Aptly named after an artist's workspace, the Studio Bag honors the bond between Ferragamo and creativity. I simply cannot state enough what a stunning new design this bag truly is.
Made from a gorgeous calfskin leather that picks up color beautifully, this blush color, called 'Antique Rose,' of the Studio Bag is perfect for now and beyond. The bag is finished with polished metallic hardware, and Ferragamo's signature Gancini closure is updated with this design. The studded bottom adds an edgy touch to the feminine design and clean lines of the Studio Bag.




The Studio Bag has a removable strap, so it can be worn crossbody or hand-carried via the top handle. Though even with the crossbody strap attached, I liked carrying this in the crook of my arm the most. The design is so chic, and I loved how it complimented my all white outfit. The strap is adjustable so that it will work to fit most bodies. On the exterior of the bag, there is a zip pocket, while inside there is also a removable zippered pouch, which is a great feature of a day bag—you can store your phone and other items in there to grab quickly on the go. Back when I lived in the suburbs I loved bags like this because I could leave them in the trunk and grab the inner pouch running in and out of places. Overall dimensions of the Studio Bag are 9.8″ L x 11.4″ x 5.7″ D. You can snag this smaller version of the Studio Bag for $2,200 or shop all versions of the Studio Bag via Ferragamo.