1 / 8
Here's Khloé shopping in NYC with a bright cobalt blue Birkin.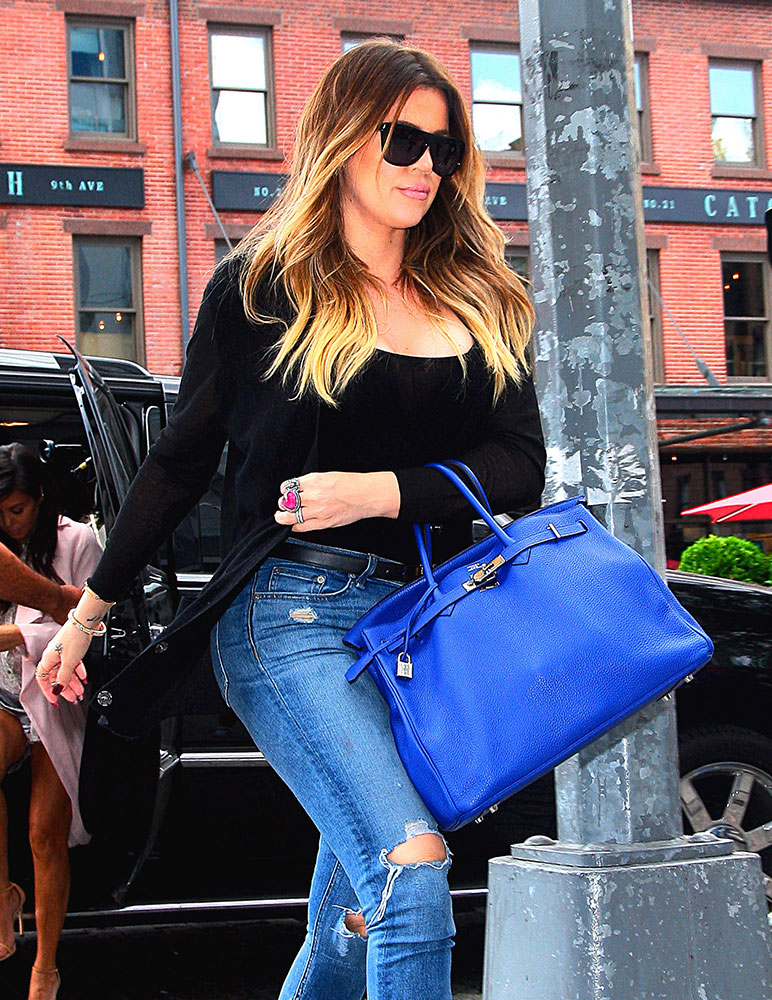 2 / 8
And arriving at LAX with Kourtney and a hot pink Birkin.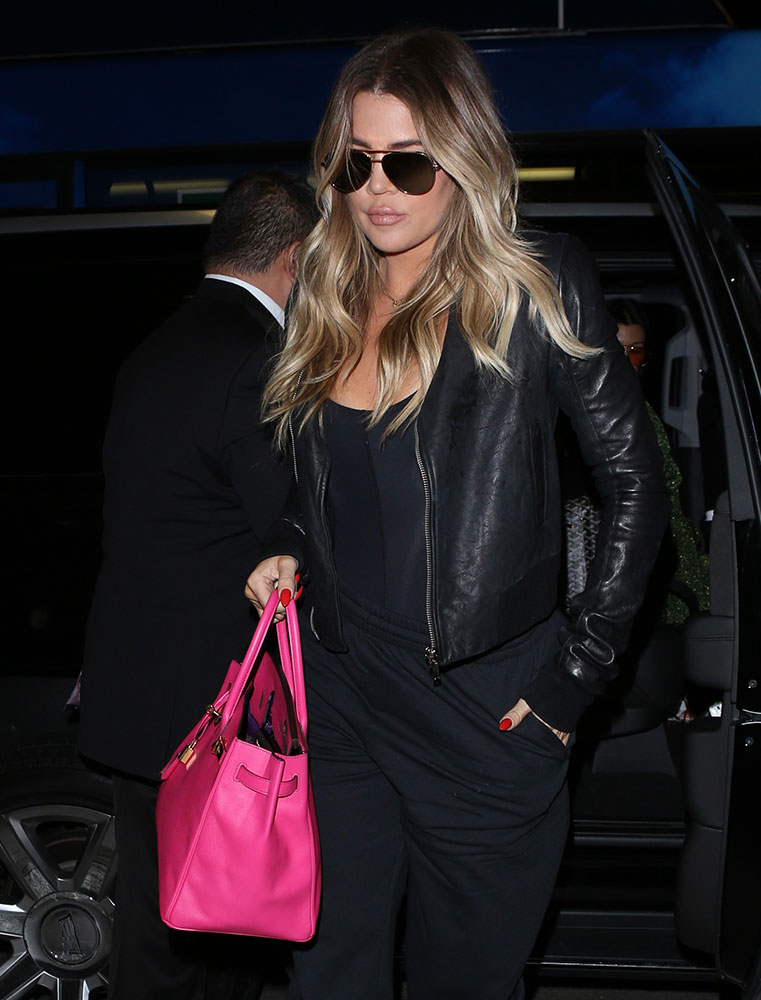 3 / 8
She carried this cute aqua blue version to LAX on a separate occasion. This one looks smaller than the previous blue version—this is a 35cm, while that one appears to be a 40cm.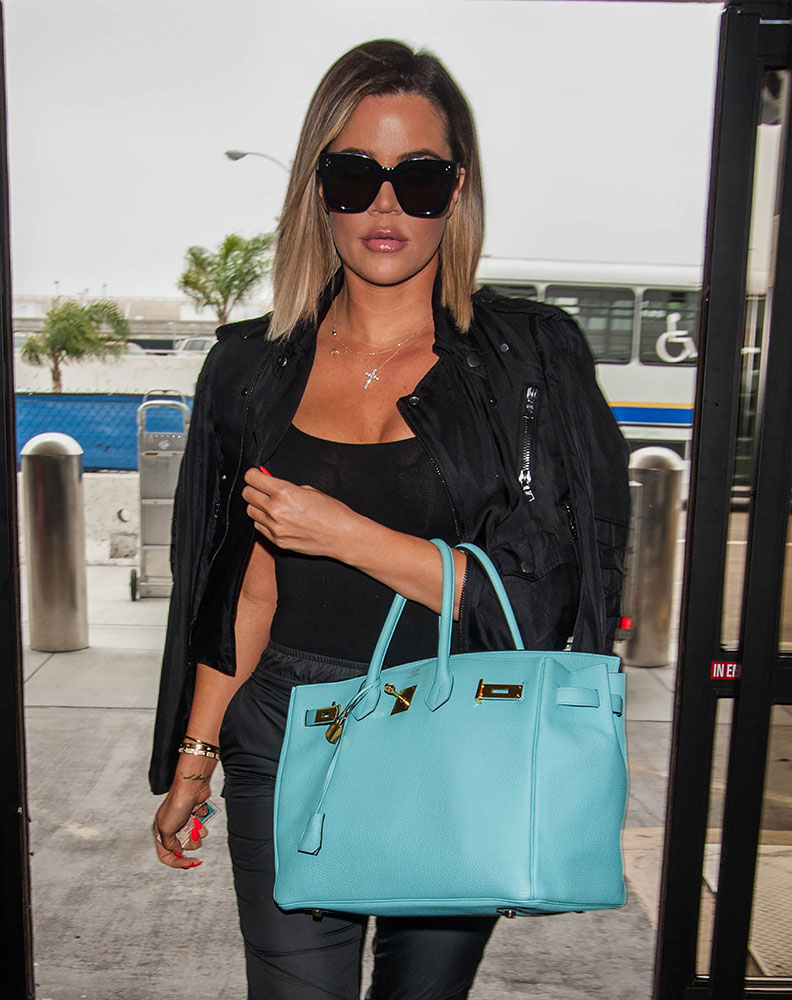 4 / 8
Here's Khloé leaving a studio in LA carrying a soft matte bubblegum pink version.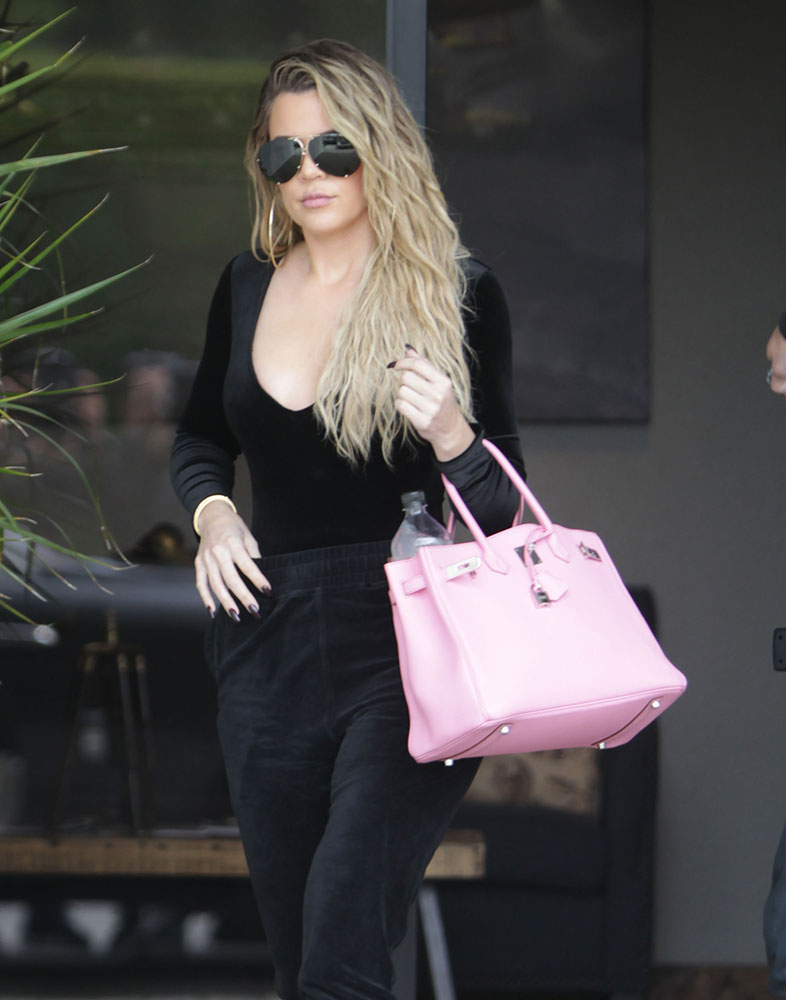 5 / 8
And we're back at LAX with a yellow Birkin. She uses them frequently as travel bags!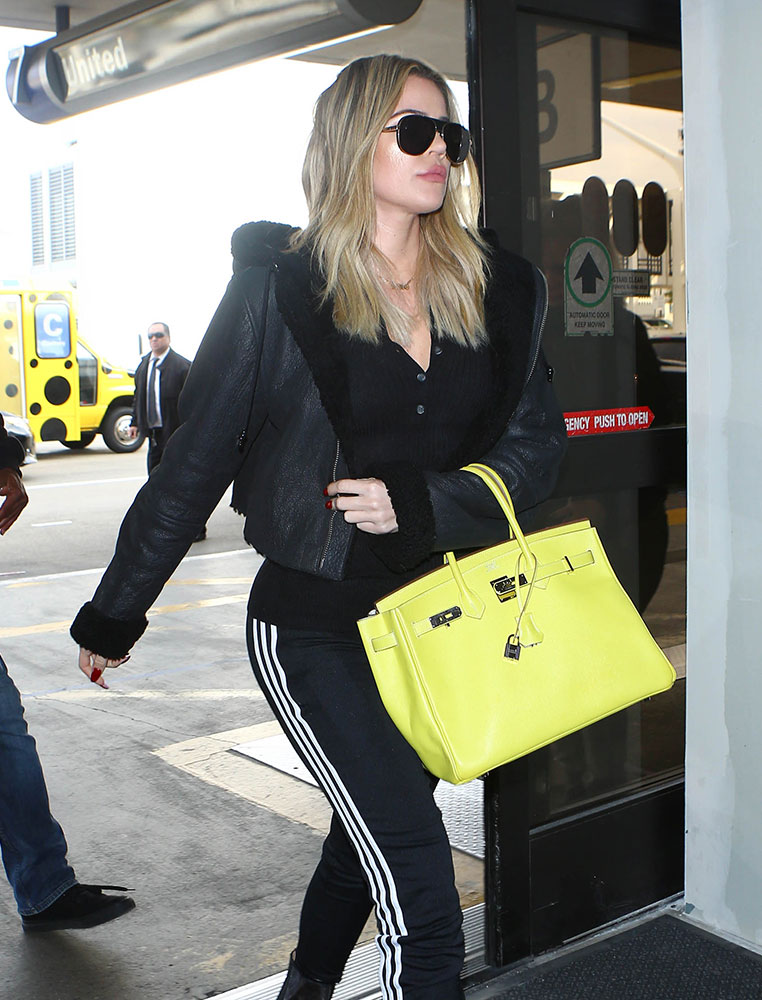 6 / 8
And with the same bag at dinner at Casa Vega with Blac Chyna. This is one of the Birks that she's had the longest, and she still pulls it out all the time. This color and the aqua version are from the limited edition run of candy-colored bags that Hermès did several years ago.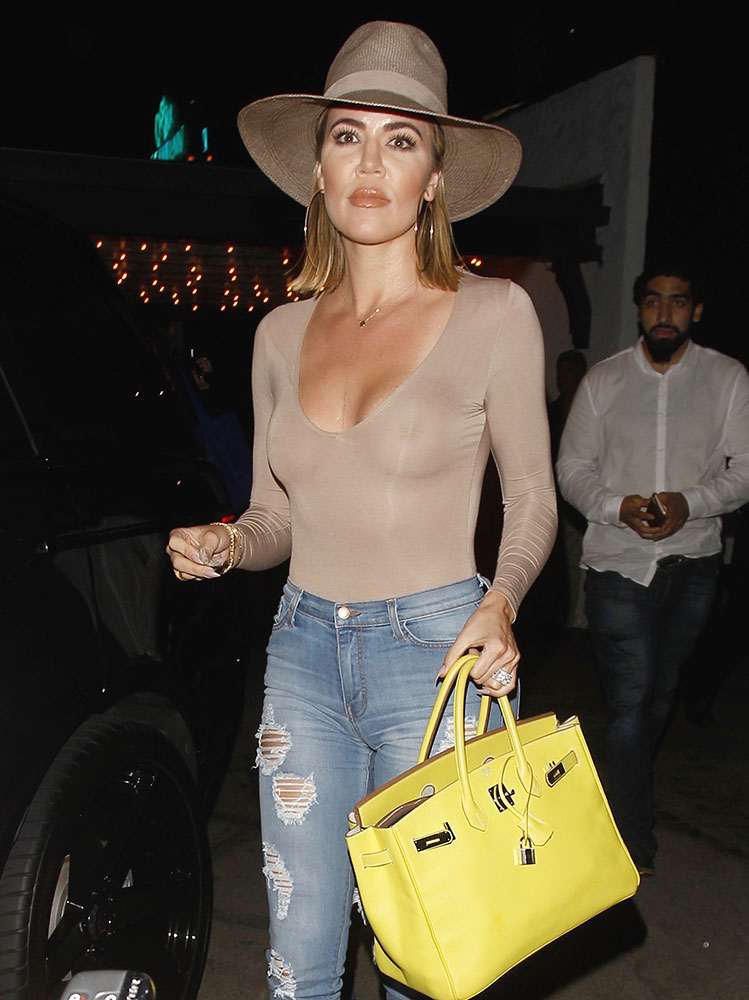 7 / 8
Here she is leaving Meche Salon in Beverly Hills with an exotic red croc Birkin that she's also owned for a while.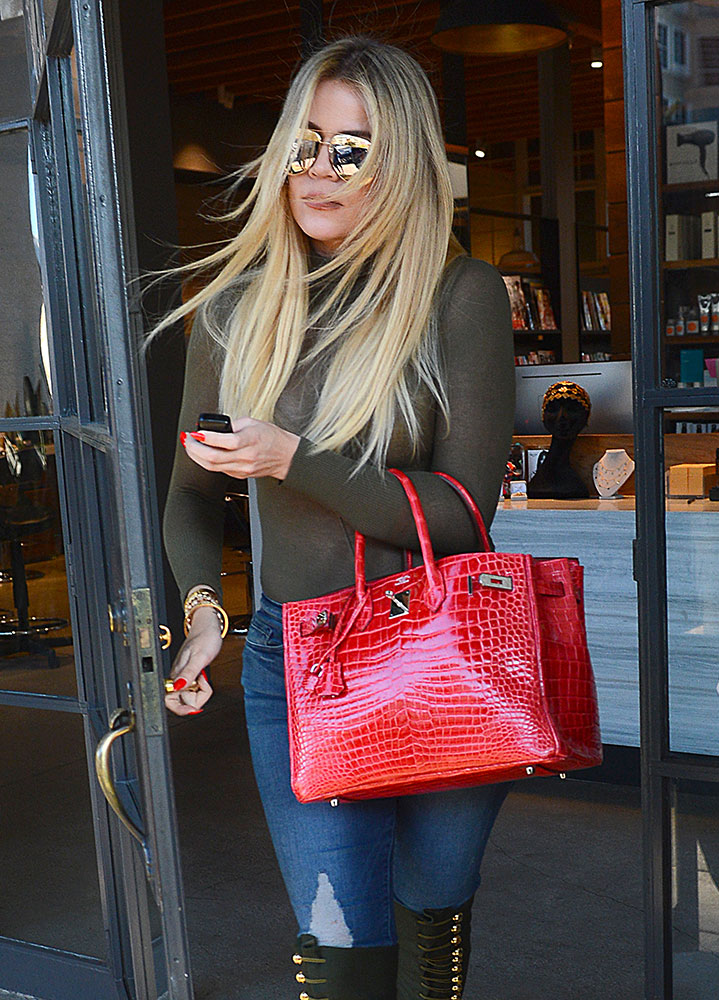 8 / 8
And finally, here's another 40cm, this one in bright red. If you're curious about the prices of any of these, be sure to consult our most recent international Birkin pricing guide.