By now, you're likely familiar with the Hermès Evelyne Bag, even if you can't see yourself entering the Hermès tax bracket. It may not be as widely famous as the Birkin or Kelly, but the Evelyne is a classic of a different kind: it's less formal than the brand's more famous bags, which makes it a fabulous casual option for occasions in which the Birkin set might, say, run some errands or go to brunch. Unlike a lot of Hermès bags, what makes the Evenlyne distinctive isn't its signature hardware, but rather a perforated H on the front of the bag. With the Hermès Evelyne Sellier Bag, the brand changes up that very element, among other things.
The Hermès Evelyne Sellier first debuted in Fall 2016, but it's never before been available to purchase online, which means we're only now getting a close look at the bag and its specifications. The most obvious difference is that instead of the perforated H with a round border in the traditional Evelyne, the Sellier version has an embossed logo in a diamond shape, which creates a nice textural variation on the bag's smooth, sturdy Hunter cowhide leather. That's also a big difference—the original Evelyne uses a softer, pebbled Epsom calfskin.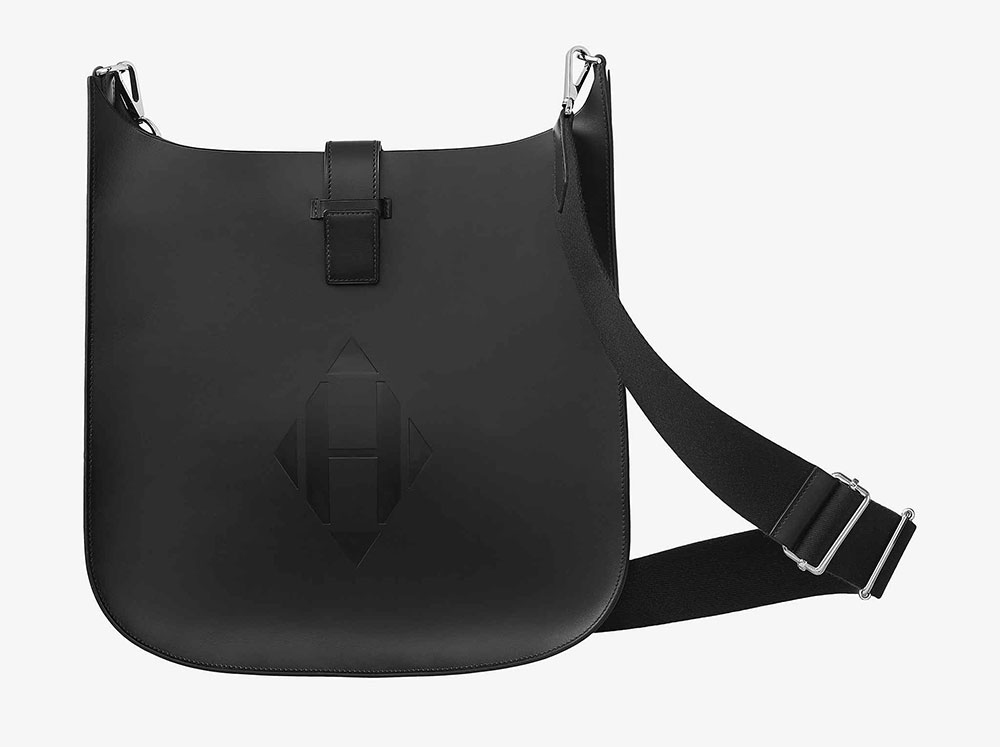 Along with the sleeker leather, the bag is overall a more tightly edited design—the Sellier seaming pulls the edges in tight, and the bag's simple leather closure and tonal webbed strap give this Evelyne a more deliberately minimalist feel.
What's not minimal, however, is the price. The Evelyne Sellier is available in two sizes, a 29 and the larger 33, and the price difference between the Sellier model and the original Evelyne is significant. The average Evelyne 29 is $3,375, while the Sellier version in the same size goes for $4,825. For the 33, the original model will run you $3,750, and an upgrade to the more refined Sellier is $5,350. Both sizes in Rouge H and Black are available now on Hermes.com.