There are a lot of special things about Hermès bags, but I've always been intrigued by their closures. The Birkin, Medor, Lindy, Toolbox—Hermès often manages to incorporate interesting mechanical closures that then find themselves recreated on other bags, by other brands whose designers are less inclined or able to flesh out such interesting intersections of metal and leather. Hardware isn't usually the first thing that springs to mind when Hermès comes into conversation, but the brand's has long been worth close inspection. That's certainly true of the Hermès Fortunio Bag, which debuted in its original form in the 1930s and has recently been updated and reissued.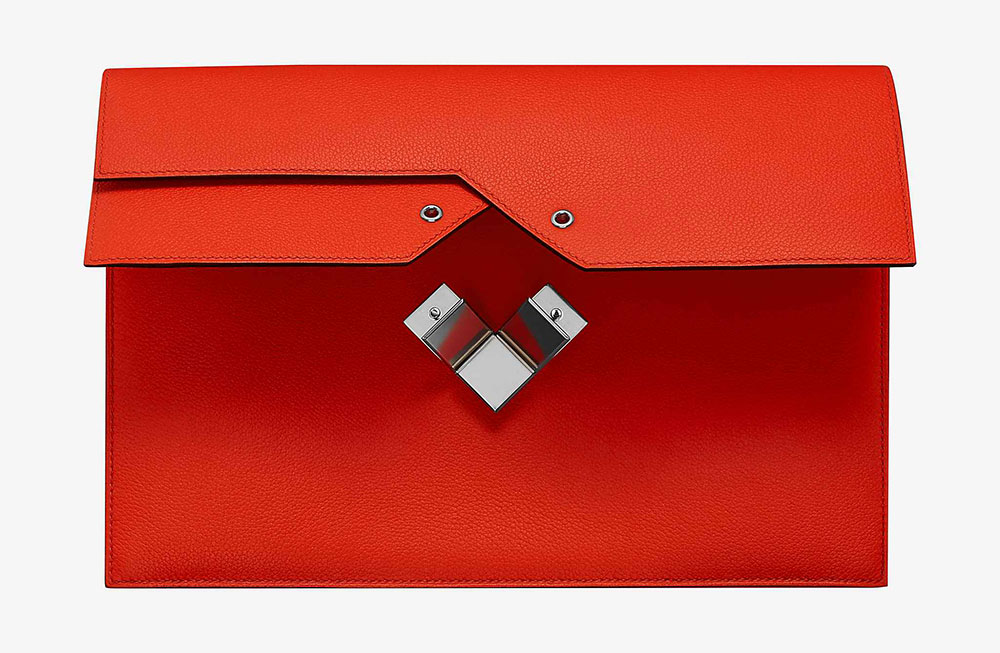 The Fortunio is a roomy day clutch with two main compartments and a decidedly trim finish, which reflects a minimalist bent that's often belied by the brand's most famous bags. The three-part V closure at the front is also trim, but it's more usefully designed than you might think: flip open the right side of the V, and you gain access to the outer of the bag's two main compartments. Flip open them both to get access to the second one. At 11.4" wide, the Fortunio would make a great day bag if only it had a strap. As it is, it's a beautifully tailored and clever little clutch, perfect for a more modern take on a Ladies Who Lunch vibe.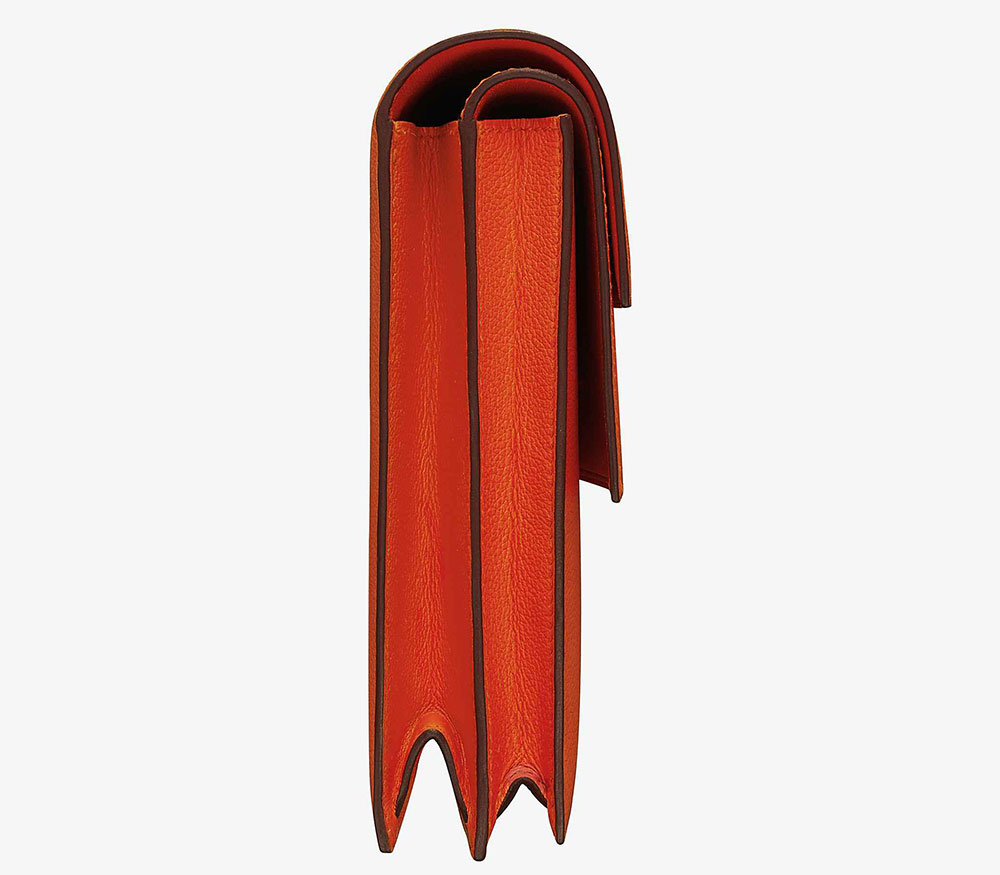 The Fortunio is available now via the Hermès website for $5,900 in three colors of Evercolor calfskin with Palladium hardware: bordeaux, blanc and orange poppy.
1 / 3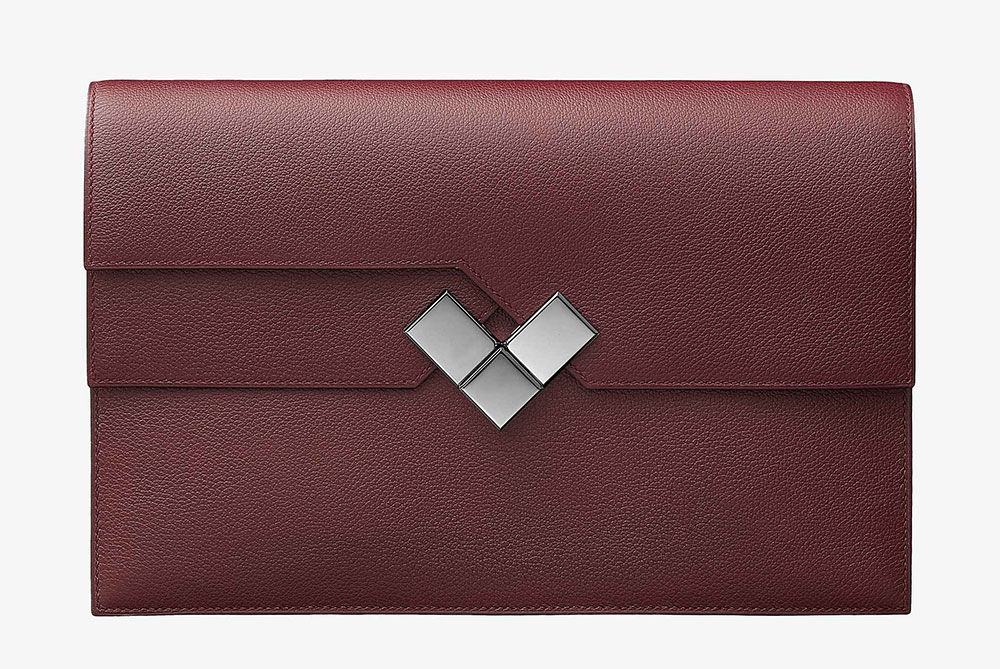 2 / 3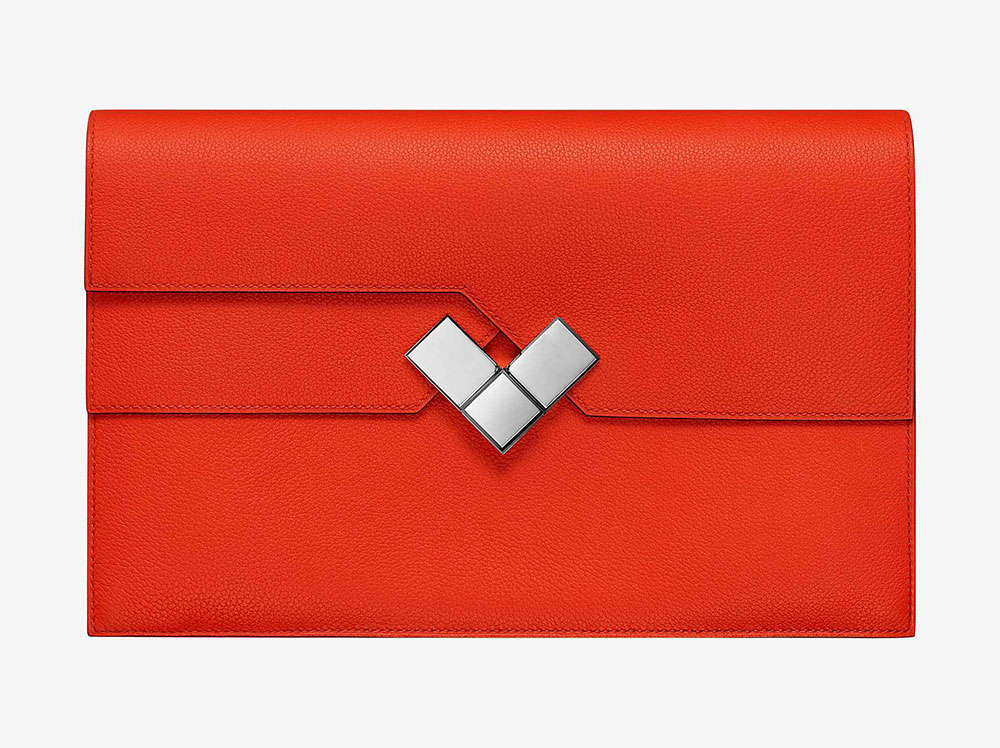 3 / 3