When it comes to bags, nothing worse than passing up something you love and then regretting it. We've all been there - something catches our eye, we hesitate, it's gone forever and then we obsess about it endlessly. The Bag That Got Away is a common theme over at our PurseForum, where many members keep running lists of the out-of-season bags they're longing for in their post signatures, hoping that another member will spy them somewhere and tip them off. Everyone knows the term "buyer's remorse", but what about the remorse that comes from not buying?
As part of our celebration leading up to our very own National Handbag Day on October 10, the PurseBlog team went to work thinking of all the bags that we wish we had grabbed before they disappeared. Sometimes it's a bag that didn't seem as charming when it came out as it does now, all these years later, and other times it's a bag that we bet would hit the sale section that sold out before it ever got marked down. Also, Spring 2008, in retrospect, was a great season for handbags. Whatever happened, here are the bags that keep us each checking eBay on the regular.
1 / 4
---
Amanda
Prada Fairy Bag
Back in Spring 2008 when the Prada Fairy Bags came out, I was still a college student on the cusp of graduating from the University of Georgia with a journalism degree. I had yet to start writing freelance posts for PurseBlog at the time, but I would in the coming months. Commensurate with my preppy collegiate surroundings, my wardrobe included a lot of sundresses and polo shirts, a look with which these bags wouldn't quite fit. Besides, the Fairy were so highly sought-after at the time, that even if I had convinced myself to buy one of them, they would have been sold out by the time I pulled together my meager college-student wages from my job at Best Buy. Instead, I merely admired everyone else's bags, decked out in prints by artist James Jean, over at the PurseForum.
It's been six full years since the Fairy Bags debuted on the Milan runway and my personal style has shifted by leaps and bounds in the interim. For how I dress today (and for how thoroughly and totally I've come to love Prada), these bags would be totally perfect. Even though there were some highly publicized issues with ink bleeding on these bags, I still find myself perusing eBay every now and then, hoping to come across that rare bag in perfect condition. It hasn't happened yet, but six years later, hope springs eternal.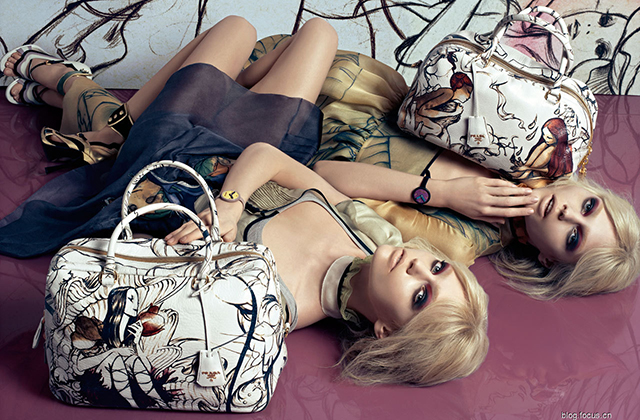 2 / 4
---
Megs
Balenciaga Floral Giant City Bag
There are so many bags that got away. It's rather sad, to be honest. Certain ones give me more of a pang in my heart than others, and while you would think it was a specific Birkin that tears at my heartstrings, it is actually the Balenciaga Floral Giant City Bag that haunts my bag dreams. In 2008, Balenciaga took spring to heart when designing its bags, and quite a few different styles bore a giant floral print treatment. With my love for simple outfits, this bag would have been perfect. In fact, it ended up going on sale, but I never bought it. I have searched eBay from time to time but never found the exact bag I wanted, and to this day, this is still one of the bags that got away.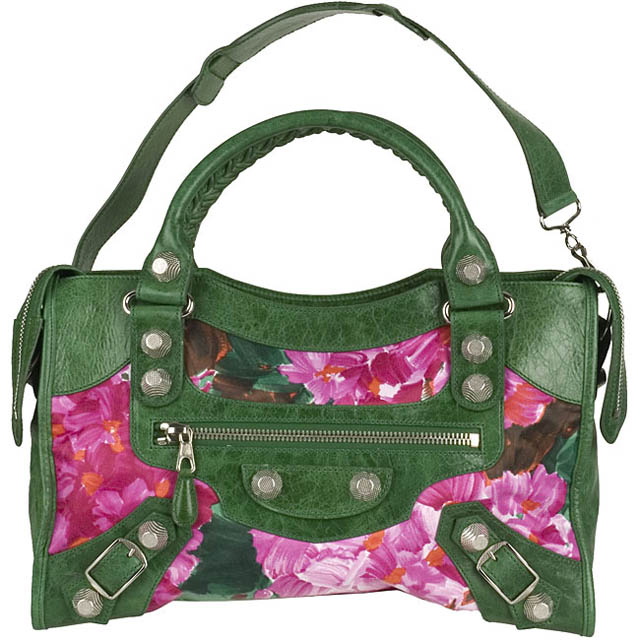 3 / 4
---
Katherine
Alexander Wang Printed Lizard Emile Tote
A year ago, when I interned here at PurseBlog, I wanted to own every single handbag I wrote about. But there was one near and dear to my heart that I had to have, and I kept checking ShopBop every day, patiently waiting for it to go on sale. So what was this bag I lusted over? The Alexander Wang Printed Lizard Emile Satchel. While I am still a huge fan of the Alexander Wang Emile Satchel, and in the near future I plan on buying one, I really really really (did I say really) love this burgundy color. It is the perfect shade that can be worn all year round and can easily be transitioned through all the seasons. The embossed lizard leather, the unique dome shape and the metal corners all added to my love for this bag. So how did I lose out on a bag that I obsessed over? Well, that's what mid-term season as a senior in college will do to you - make you lose track of everything. I guess I will just have to covet this satchel from afar.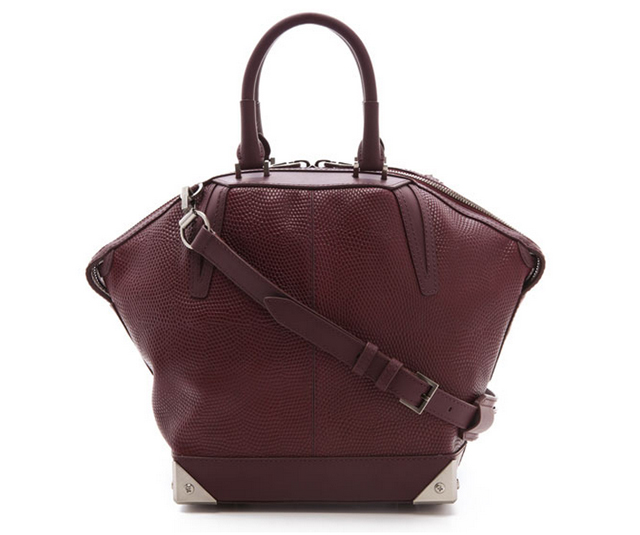 4 / 4
---
Bea
Givenchy Antigona Leopard Calf Hair Bag
Few bags have captured my heart quite like the Givenchy Antigona Bag has. It's a sharp looking bag with excellent practicality. And while the Antigona is still available in a variety of colors and materials, none have pulled at my heart strings like the leopard calf hair version. The subtleness of the dark leopard print adds an unexpected touch, while still maintaining it's chic sophistication. So although this exact version may not be available anymore, my love for it still goes on.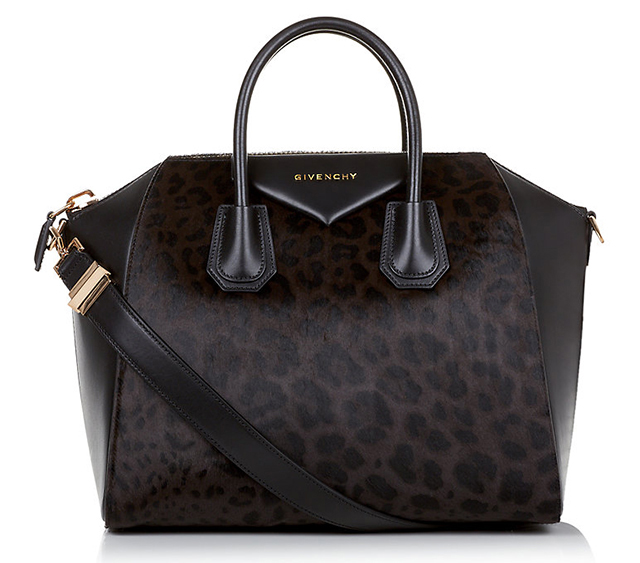 P.S. Please consider supporting our small, bag-loving team by clicking our links before shopping or checking out at your favorite online retailers like Amazon, Neiman Marcus, Nordstrom, or any of the listed partners on our shop page. We truly appreciate your support!