In March of 2019, Chanel debuted Karl Lagerfeld's final collection for the brand, and it was then that the Chanel 19 Bag made its runway debut. The 19 bag has only been for sale for 6 months, and yet it has already become a beloved choice for Chanel lovers around the globe. In fact, our introductory post was one of the most viewed posts on our site last year.
In case you need a refresher, the 19 Bag was designed by Lagerfeld alongside Virginie Viard, who has since taken over the creative reigns of the brand. The 19 Bag pays homage to the classic 2.55 bag, which was created by Coco Chanel in February of 1955—hence the name 2.55. Just like the bag that inspired it, the Chanel 19 Bag is named after the year of its birth. Designed to be both semi-structured and supple at the same time, the Chanel 19 is offered in 5 sizes and multiple fabrications. The design is classic in its flap bag design but also modern with its mixed gold/ruthenium hardware and bold CC logo. Though only in its second season, the 19 has already been reimagined many different ways. Below we've compiled a comprehensive guide to Chanel's newest It-bag.
If you liked this guide, check out some of our other Chanel guides like the Ultimate Bag Guide to Chanel's Gabrielle Bag, and our International Price Guides on the Chanel Flap and the Chanel Boy.
Introduced: Fall 2019
Sizes Currently Available: Chanel 19 Waist Bag, Chanel 19 Wallet on Chain, Chanel 19 Flap Bag, Chanel 19 Large Flap Bag, Chanel 19 Maxi Flap Bag
Most Recent Price Increase: N/A
Retailers: Chanel boutiques and store-in-store locations only. Pre-loved: Fashionphile, Vestiaire Collective
Sizes
Chanel 19 Waist Bag
Dimensions: 4.3"L x 7.8"W x 2.1"D
Price: $3,600 in Lambskin Leather, $3,400 in Jersey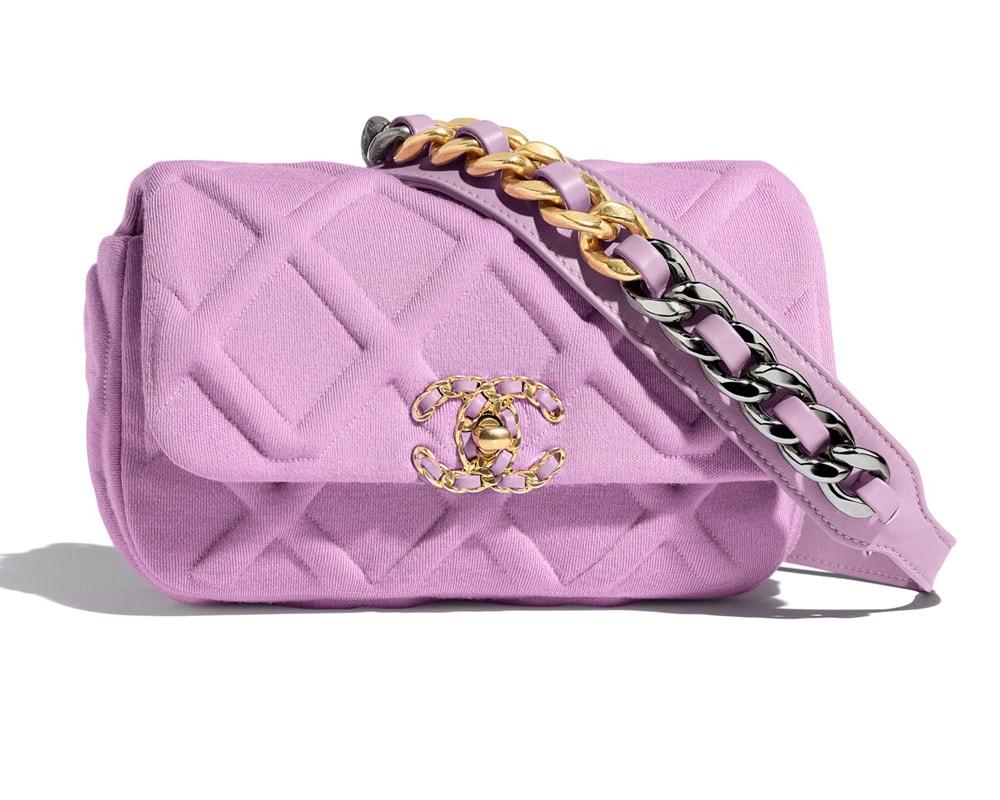 Chanel 19 Wallet on Chain
Dimensions: 4.8"L × 7.5"W × 1.4"D
Price: $3,050 in Leather (Lambskin or Goatskin), $2,850 in Denim, $2,825 in Jersey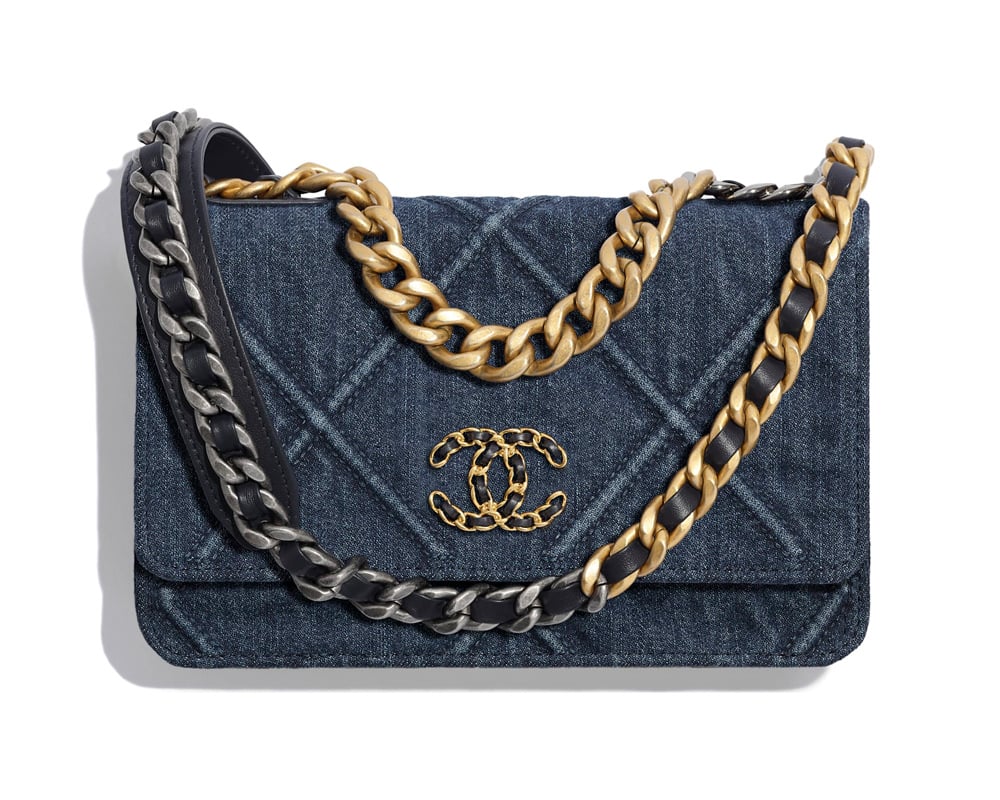 Chanel 19 Flap Bag
Dimensions: 6.2"L x 10.1"W x 3.5"D
Price: $4,600 in Leather (Goatskin or Lambskin), $4,200 in Tweed and Denim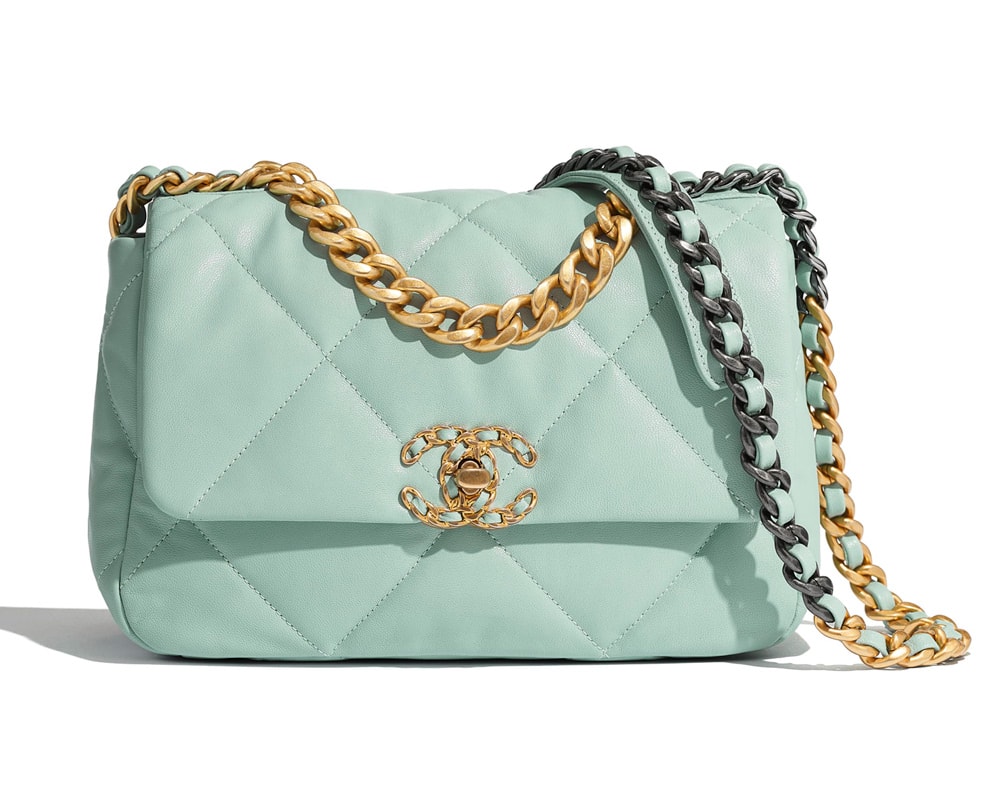 Chanel 19 Large Flap Bag
Dimensions: 7.8"L x 11.7"W x 3.9"D
Price: $5,100 in Leather (Goatskin or Lambskin), $4,800 in Jersey, $4,600 in Tweed, $4,400 in Cotton Canvas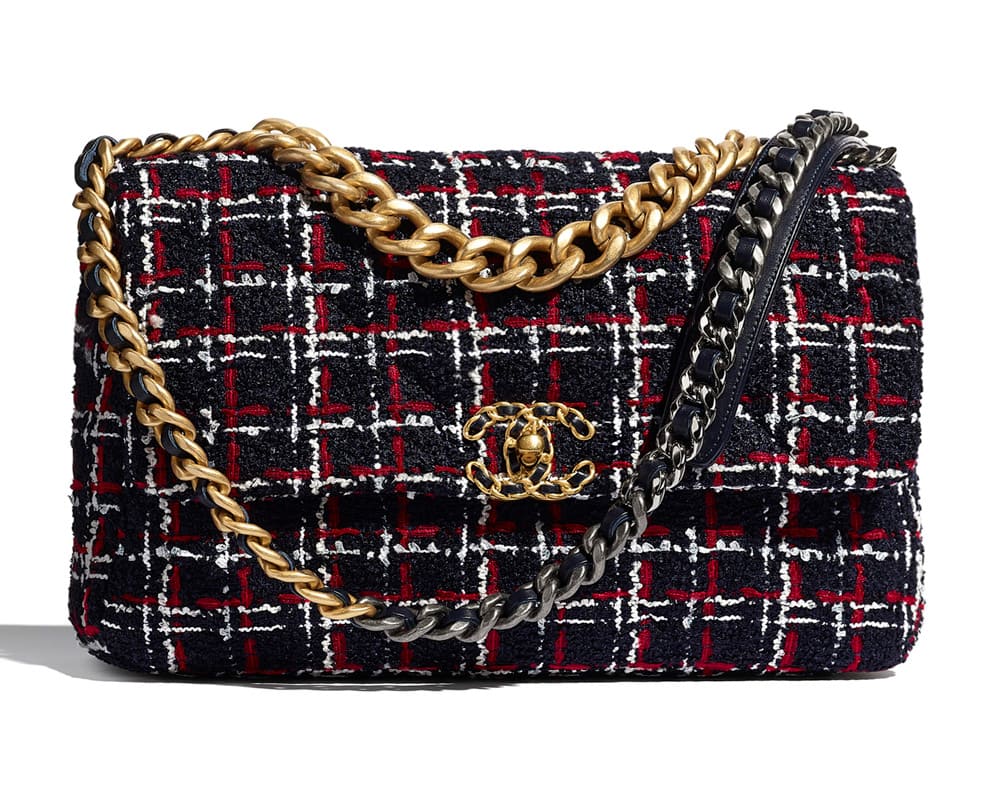 Chanel 19 Maxi Flap Bag
Dimensions: 9.8"L x 14"W x 4.3"D
Price: $5,600 in Leather (Goatskin or Lambskin), $5,200 in Jersey, $5,000 in Cotton Canvas, $4,600 in Printed Silk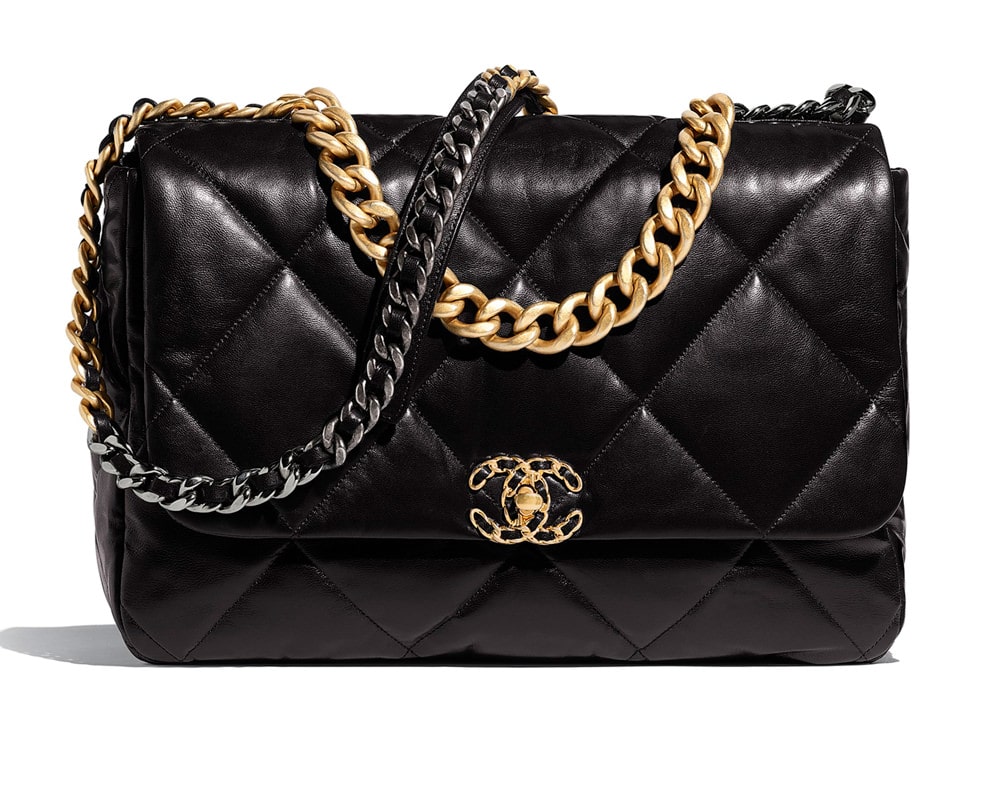 Leathers and Materials
Common and Seasonal Colors
Hardware and Finishes
Alternate Views
1 / 6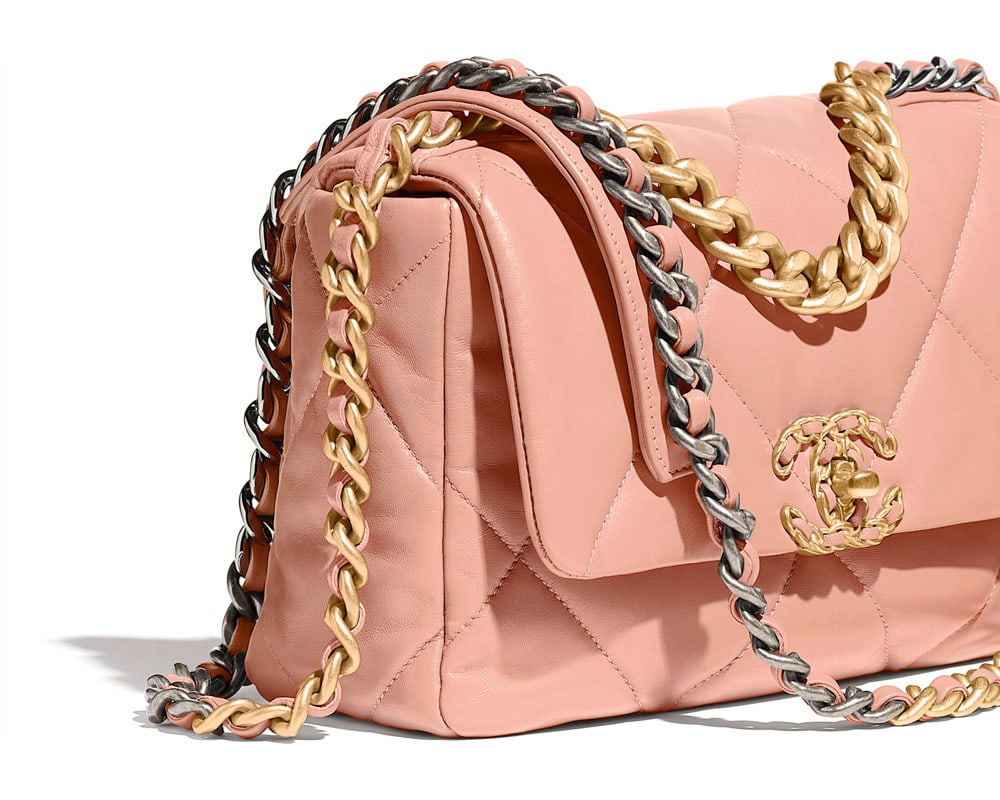 2 / 6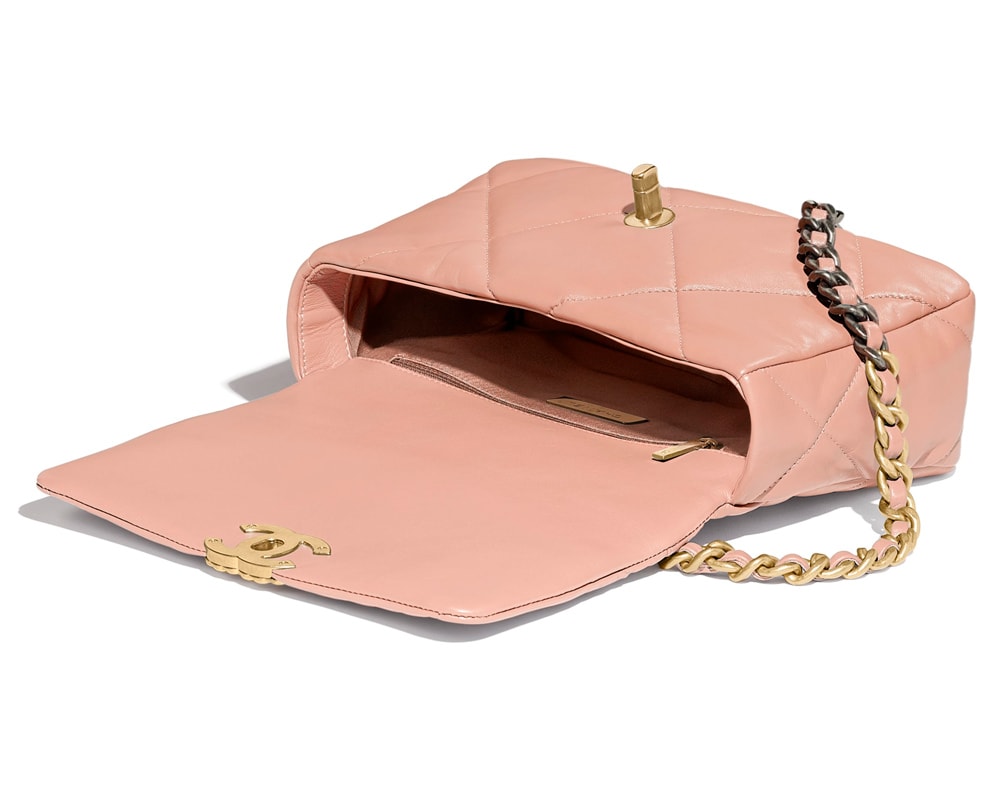 3 / 6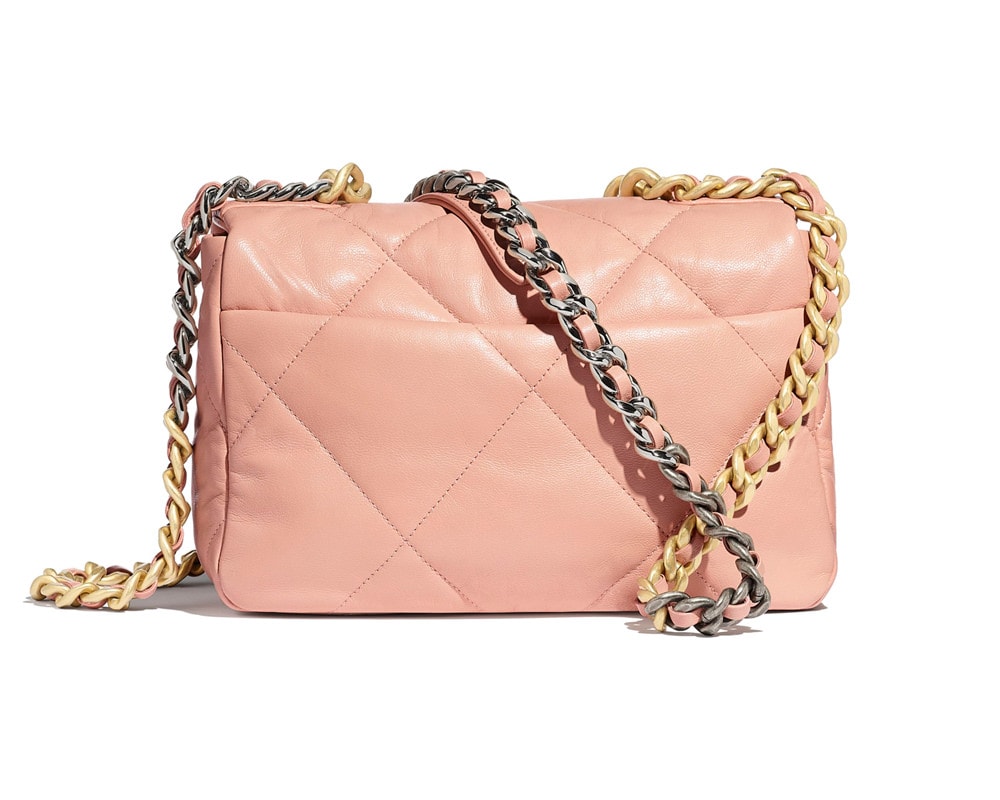 4 / 6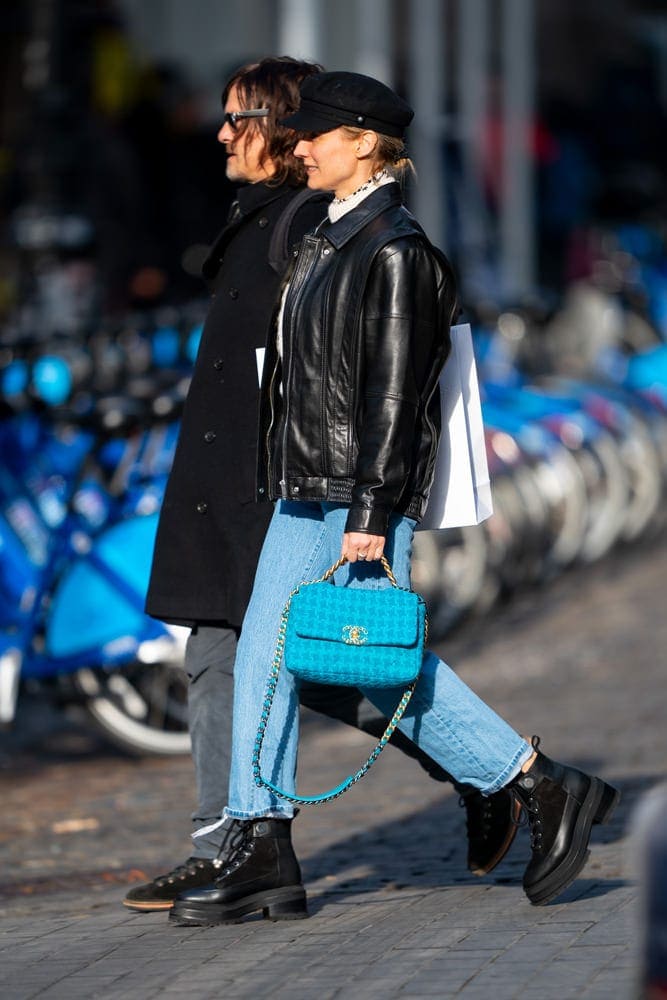 5 / 6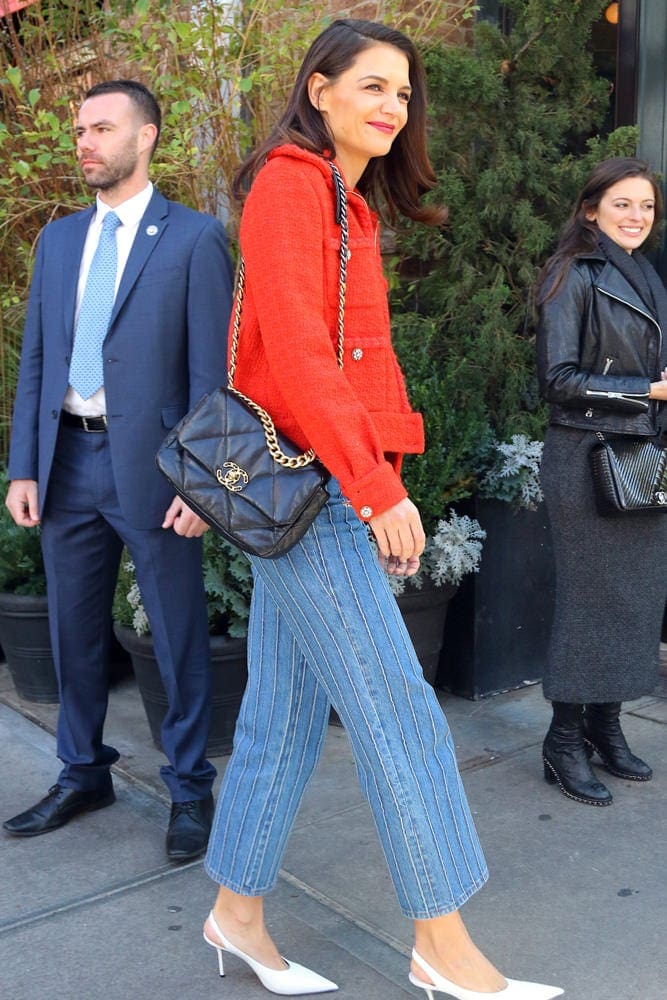 6 / 6