For the last several months, Kesha has taken this beautiful, crisp white leather Gucci Frame Bag everywhere. There may have been other bags in play, intermittently, but her devotion to this one Gucci style remains constant. It's the $4,600 bag that goes with everything: tt combines the iconic Gucci bamboo handle with the sort of whimsical panache that's propelling them forward once again as a label. (Fun fact: Each bag comes with a book by Jane Austen. True story.) And it does, in fact, pair extremely well with a wide variety of Kesha-curated ensembles. Observe...
You can get a Gucci Frame Bag of your own for $4,600 via Gucci.
1 / 6
Here she is carrying the bag an an Elton John tribute concert at Madison Square Garden just mere days ago. Her silky floral duds are also Gucci, of course.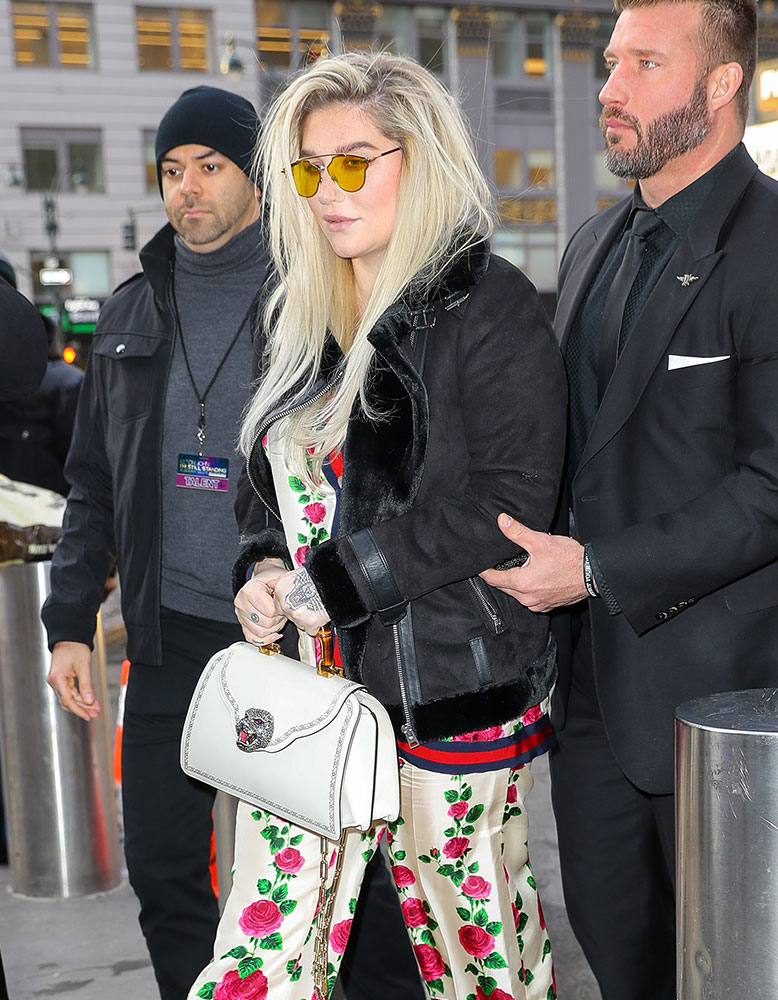 2 / 6
Here's a fabulous pic of her and her Gucci Frame Bag being escorted by her boyfriend Brad Ashenfelter through LAX a few months back.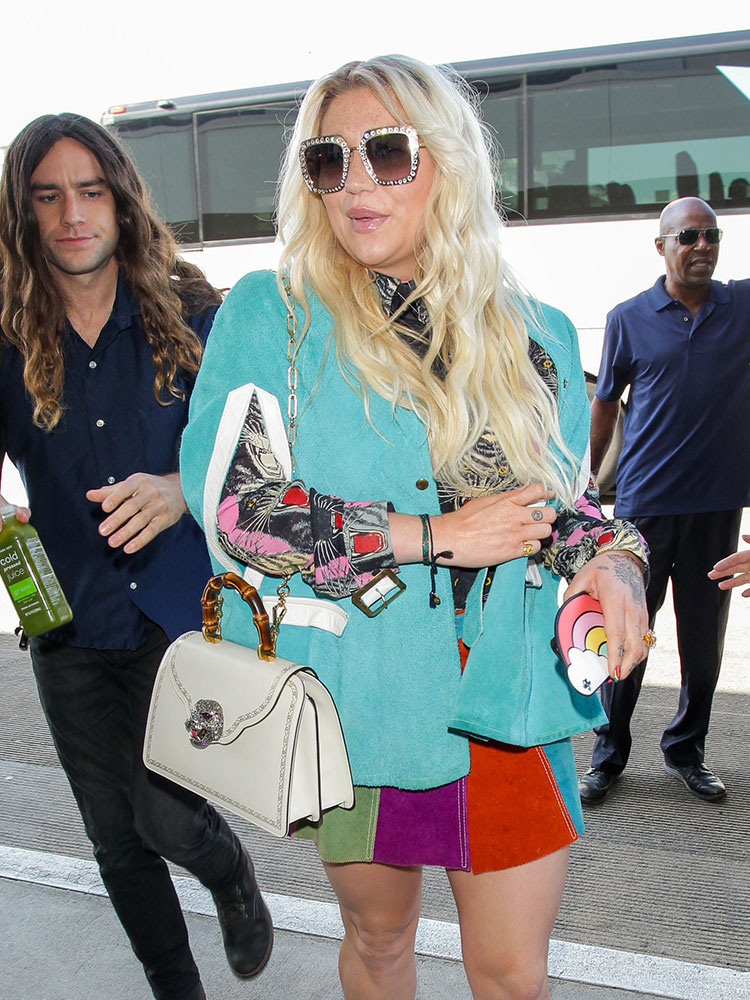 3 / 6
This is how the paps and adoring fans found her as she left NYC via JFK after her much-heralded performance at the Grammys last week. Can anyone ID her spaceship-patterned track suit?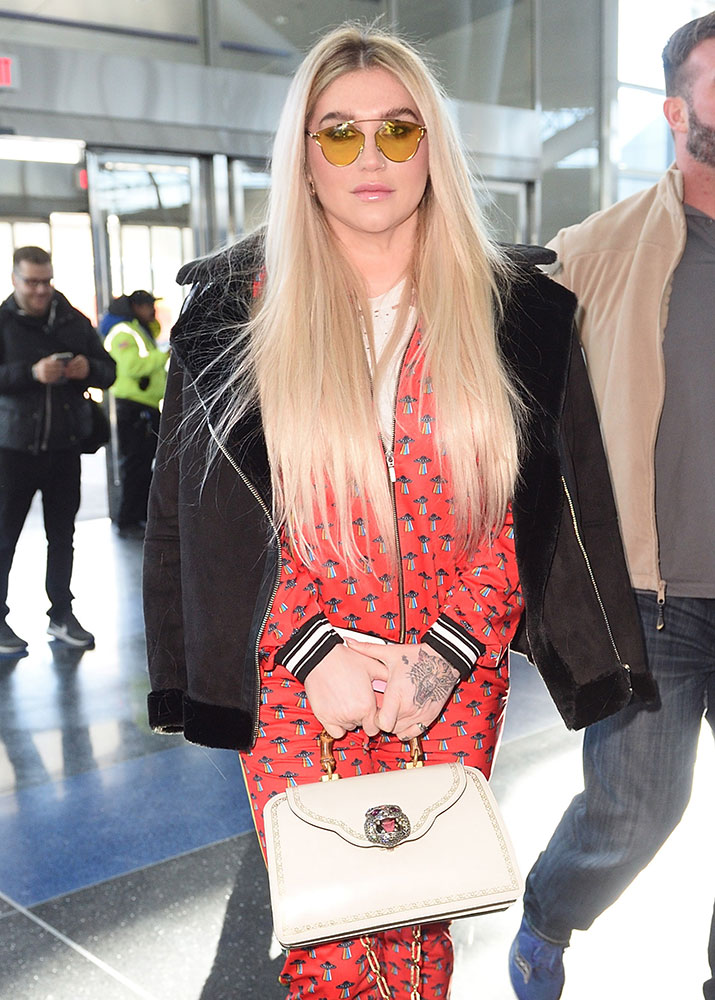 4 / 6
Jumpsuits are clearly one of her favorite options for travel, and a neutral jumpsuit paired with a notable amount of turquoise jewelry actually plays very well with her Gucci Frame Bag.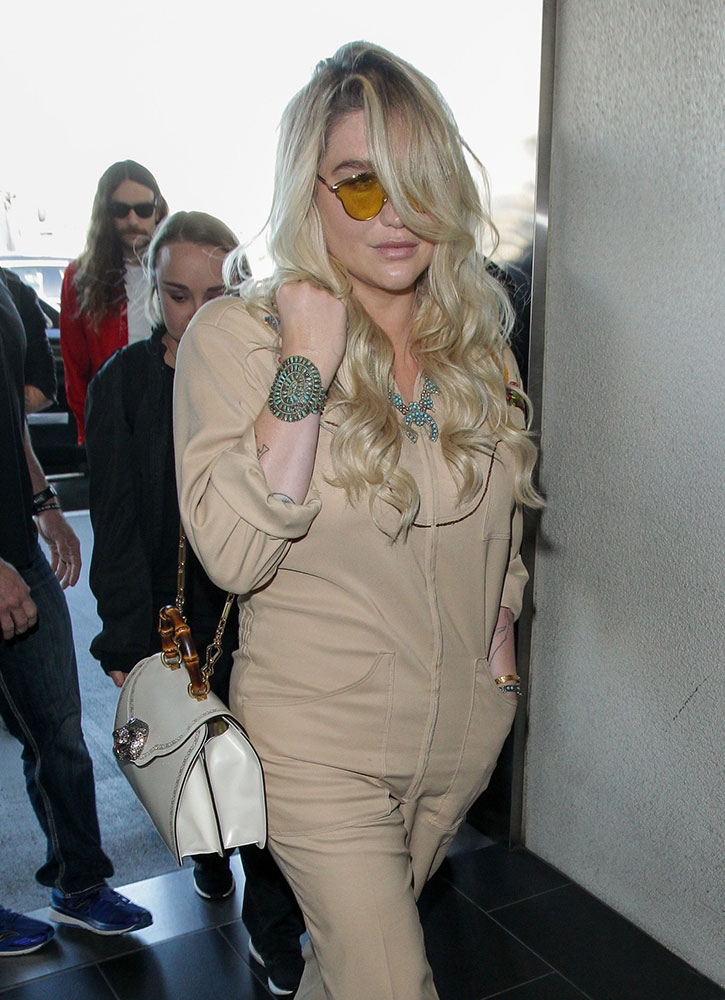 5 / 6
As we all know, Gucci also pairs extremely well with pink hair. Back in November, Kesha brought her Gucci bag along to the BBC Radio 1 studios, where she performed at their Live Lounge.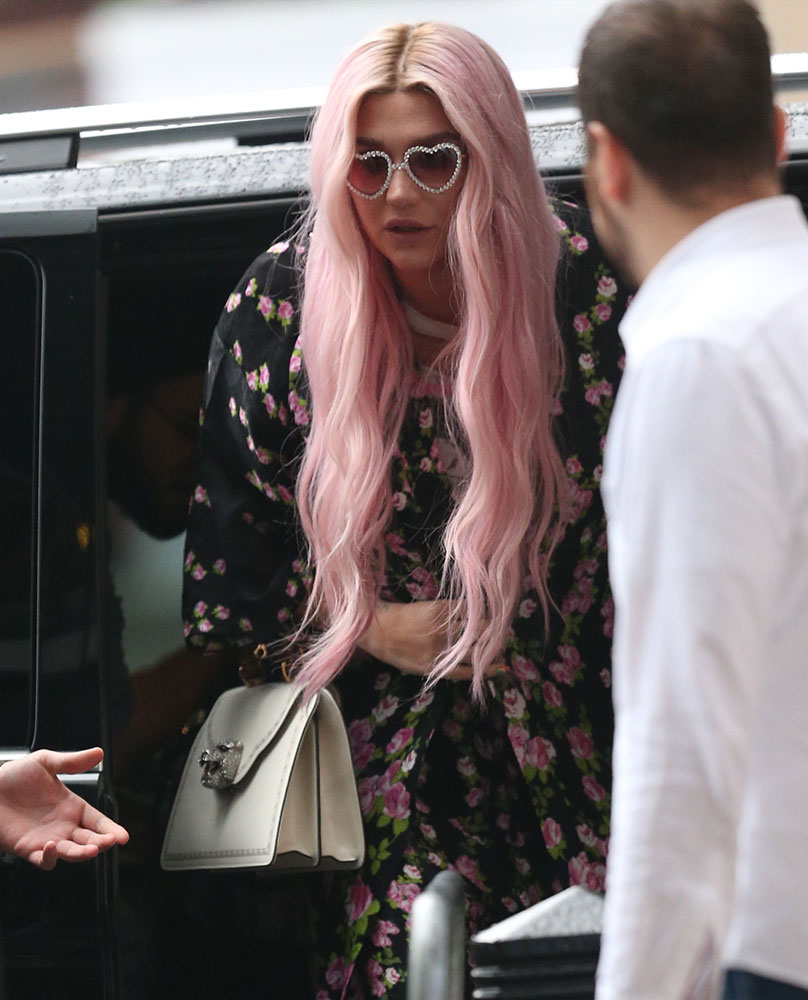 6 / 6
Finally, here she is back at LAX once more in yet another stage-worthy airport ensemble that's worlds different from anything else we've seen thus far. Sadly, Googling "Kesha sparkle pants" gets you absolutely nowhere on the internet.