It seems almost unfair to call Alessandro Michele's work at Gucci just fashion collections. In his relatively short stint at the brand, Michele has created an entire aesthetic universe that somehow feels both brand new and like it's how Gucci has looked forever, and for Cruise 2017, that world has expanded once again.
The show, which took place at London's Westminster Abbey late last week, included 96 full looks and covered both the women's and men's collections, although the show's emphasis was on womenswear. Most of the models also carried bags, which are the brand's consumer bread and butter, and fans of the brand's existing lines will likely flock to the new pieces as well.
Most notably, Michele expanded his use of the brand's iconic curved bamboo handles for Cruise, which helps tie Gucci's future to its storied past. There were also new top handle shapes in multicolor snakeskin, as well as new embroidery motifs, most notable on oversized hobos. Check out the runway collection below.
[Photos via Vogue Runway]
1 / 26
2 / 26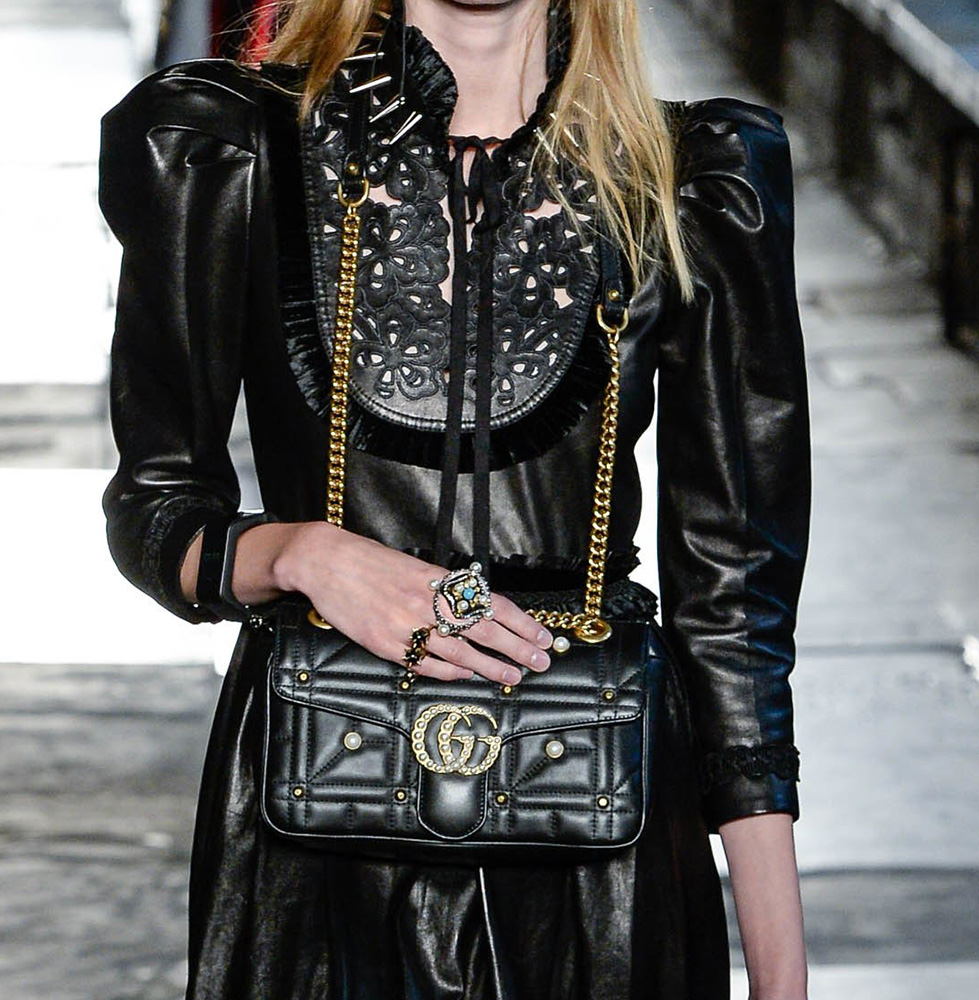 3 / 26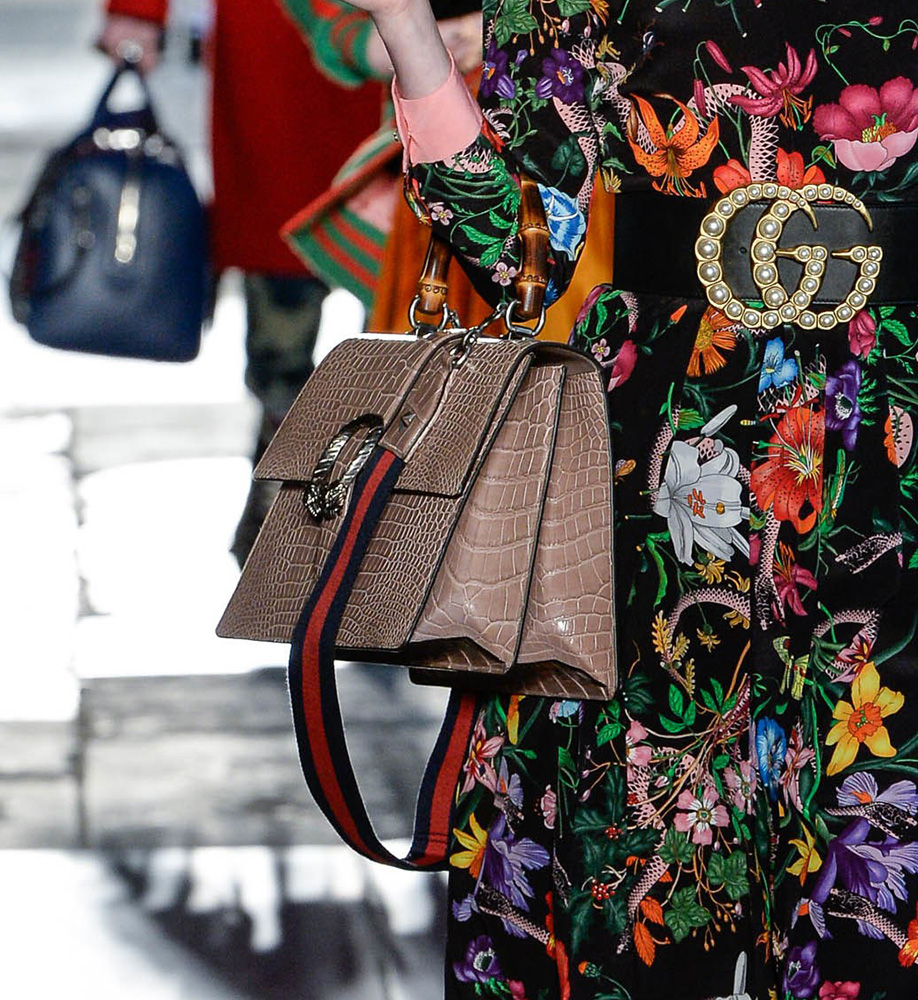 4 / 26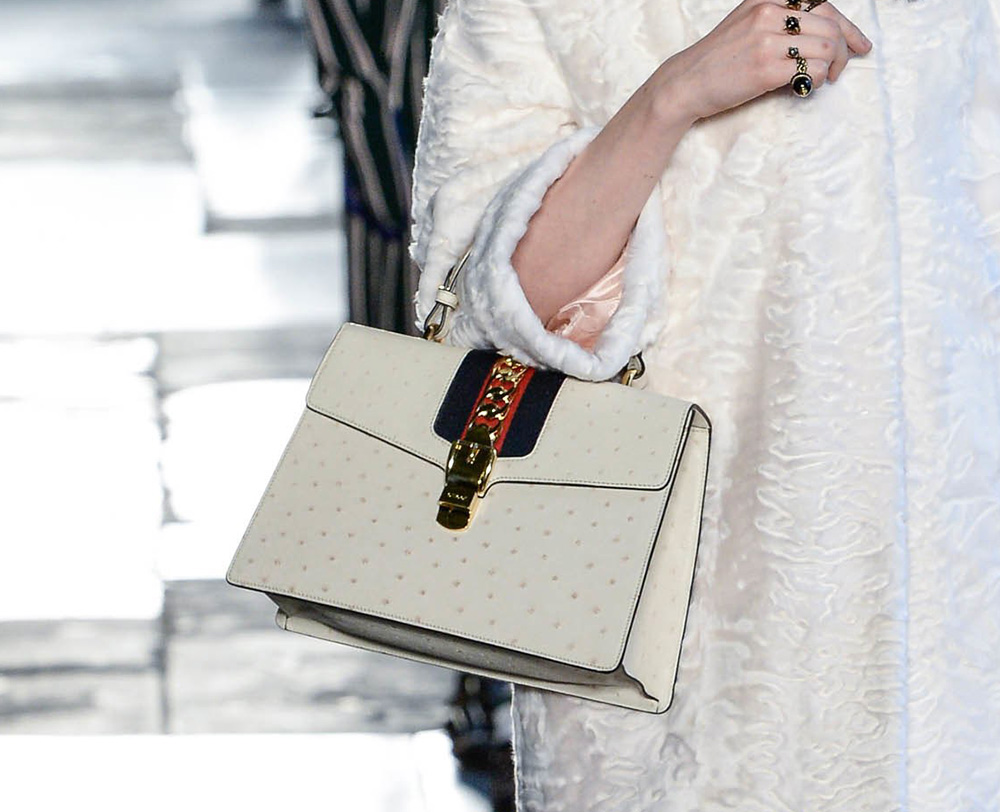 5 / 26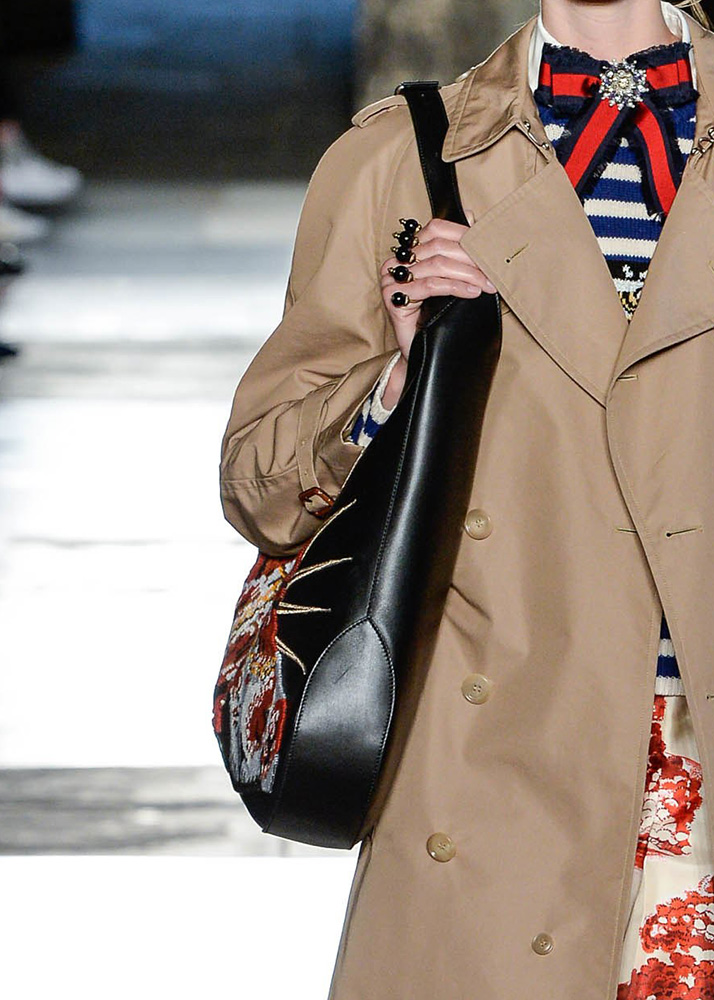 6 / 26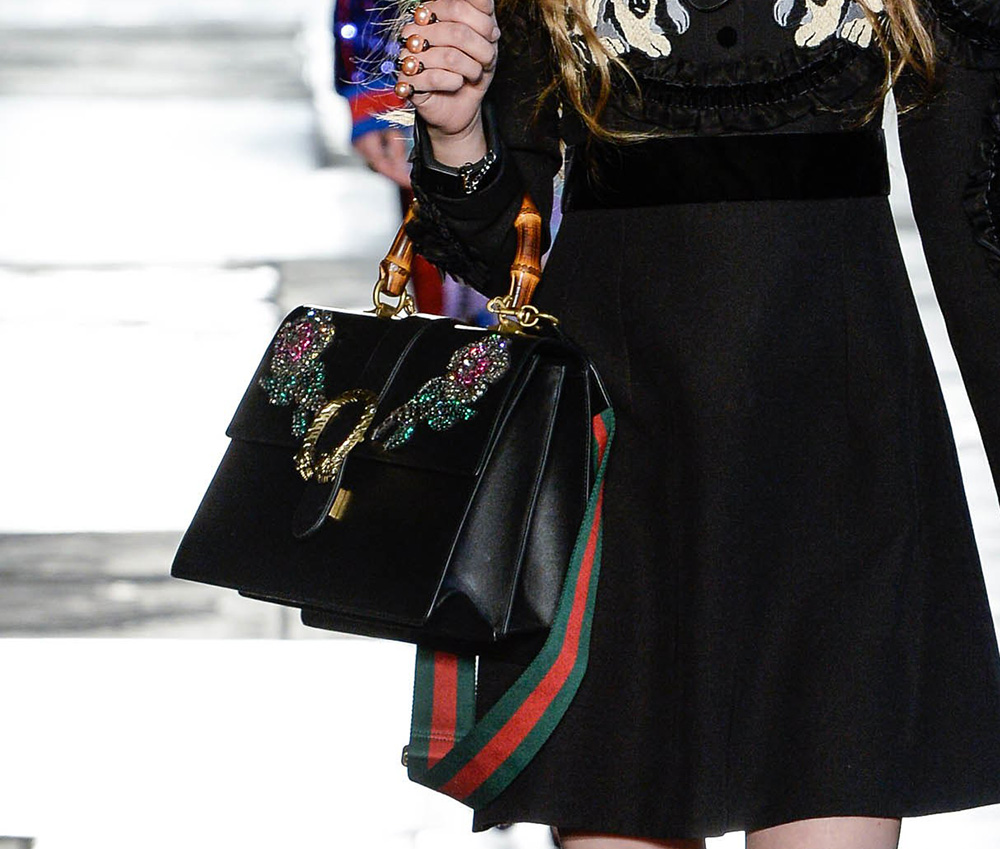 7 / 26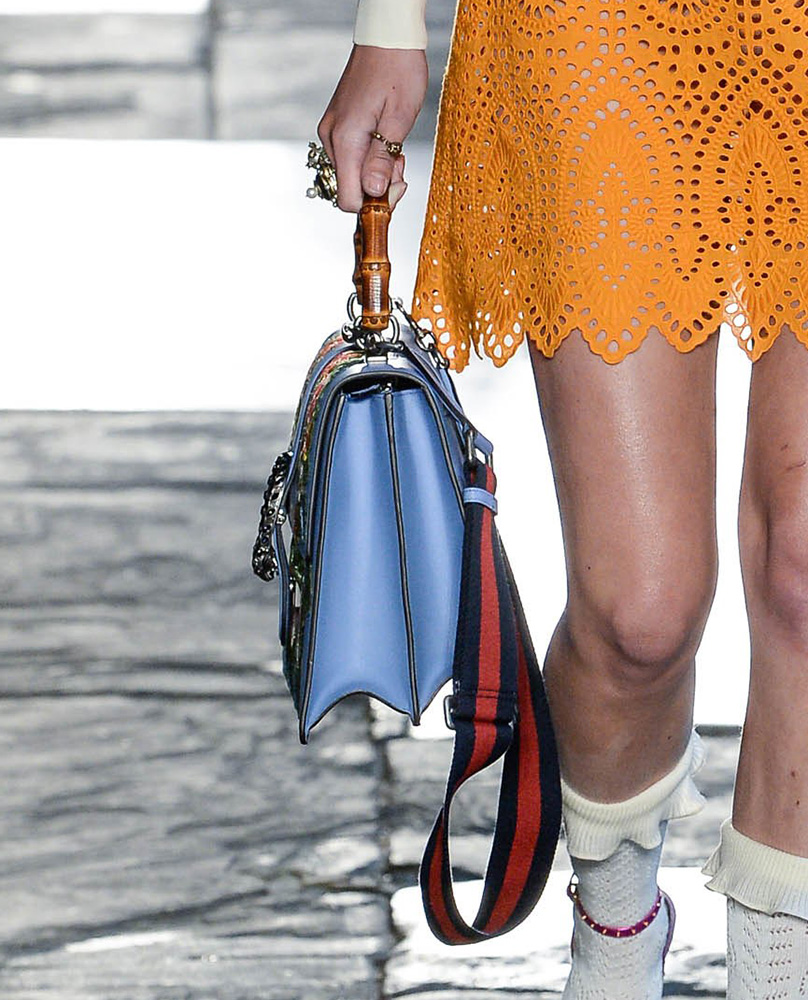 8 / 26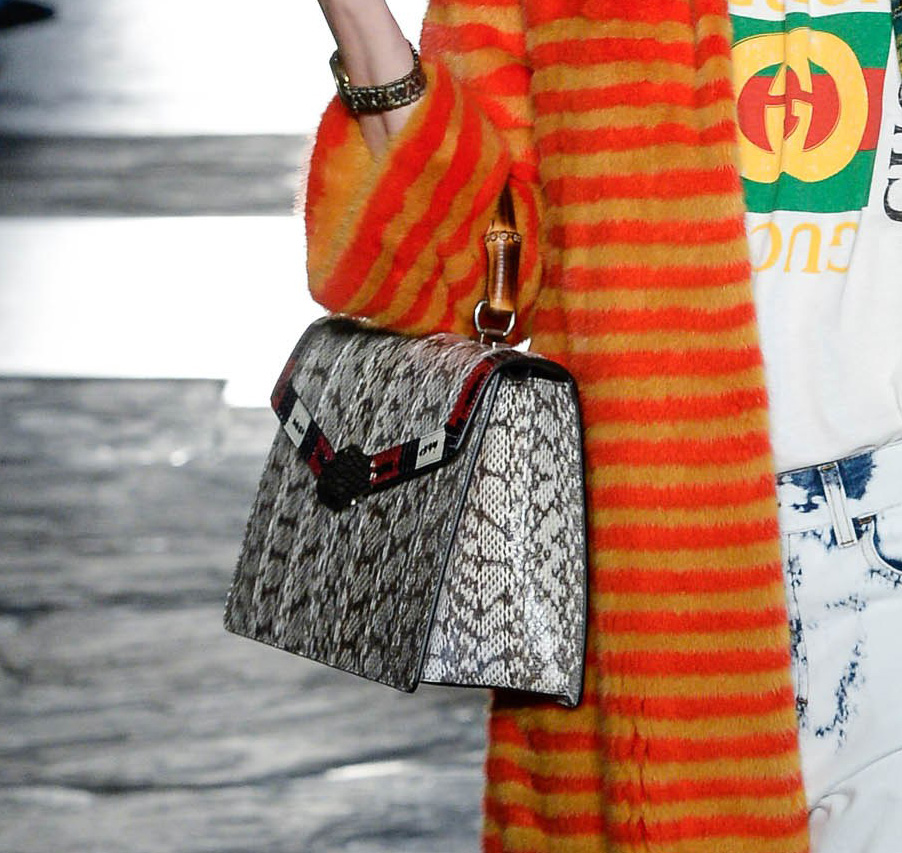 9 / 26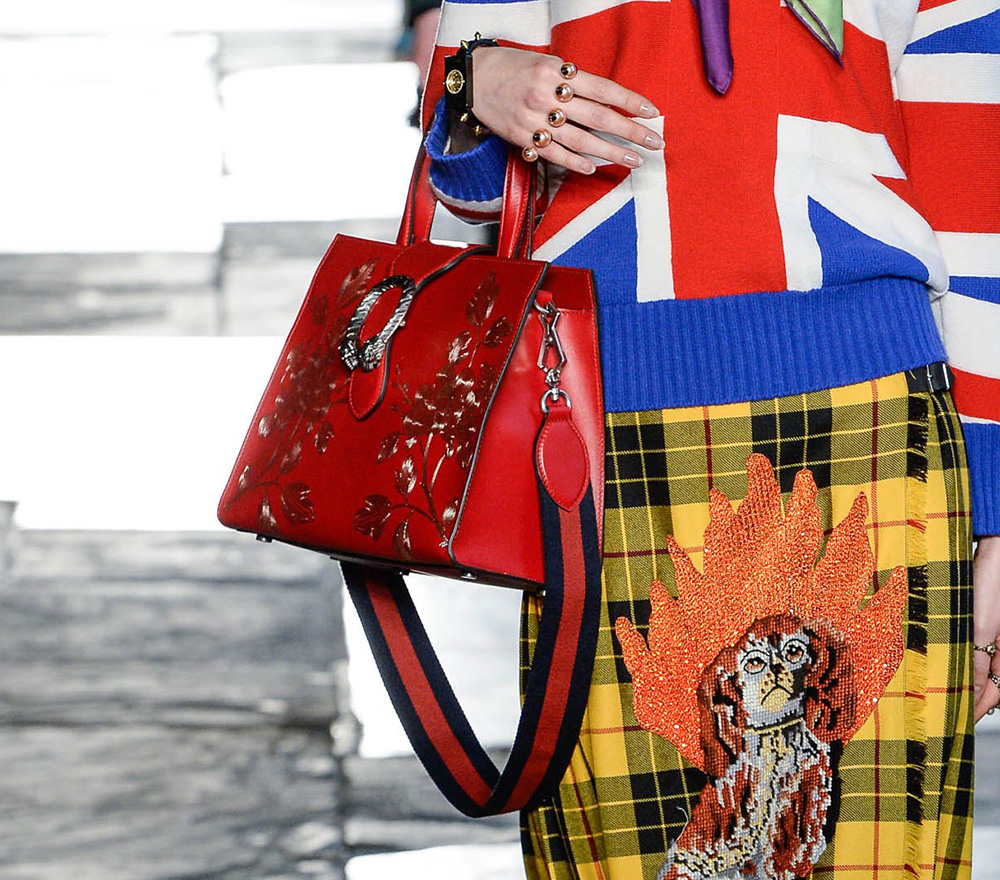 10 / 26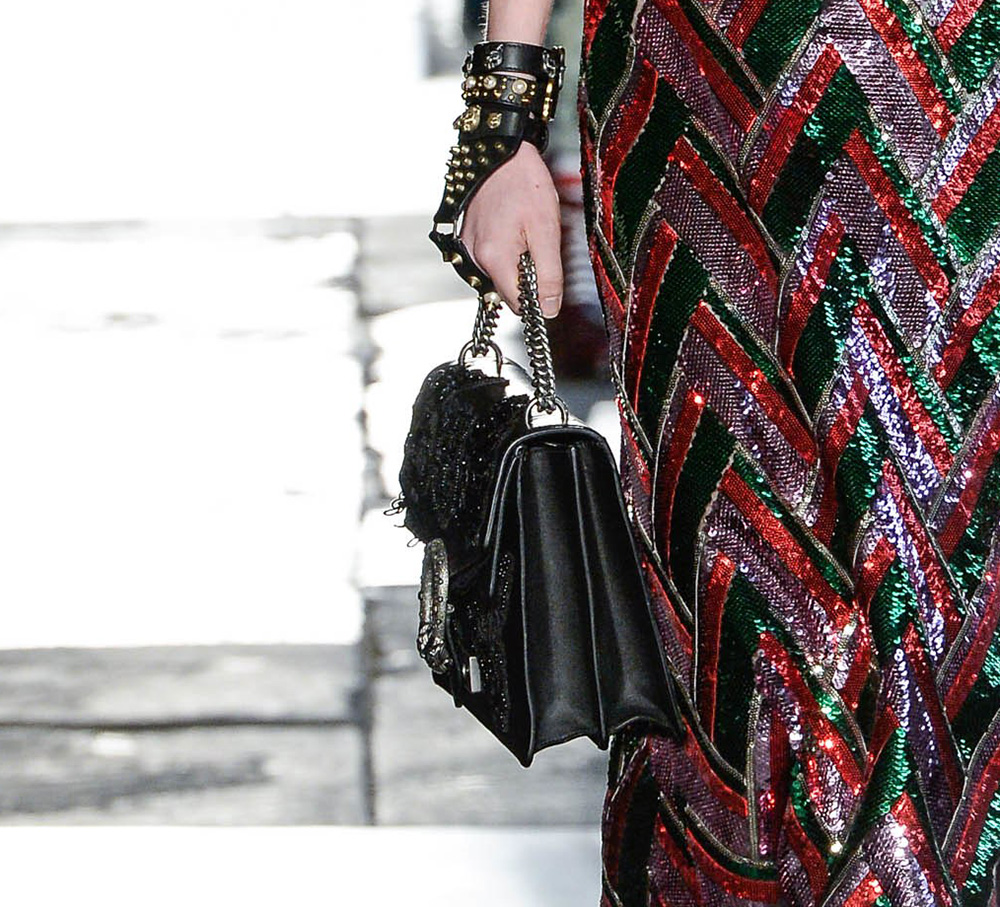 11 / 26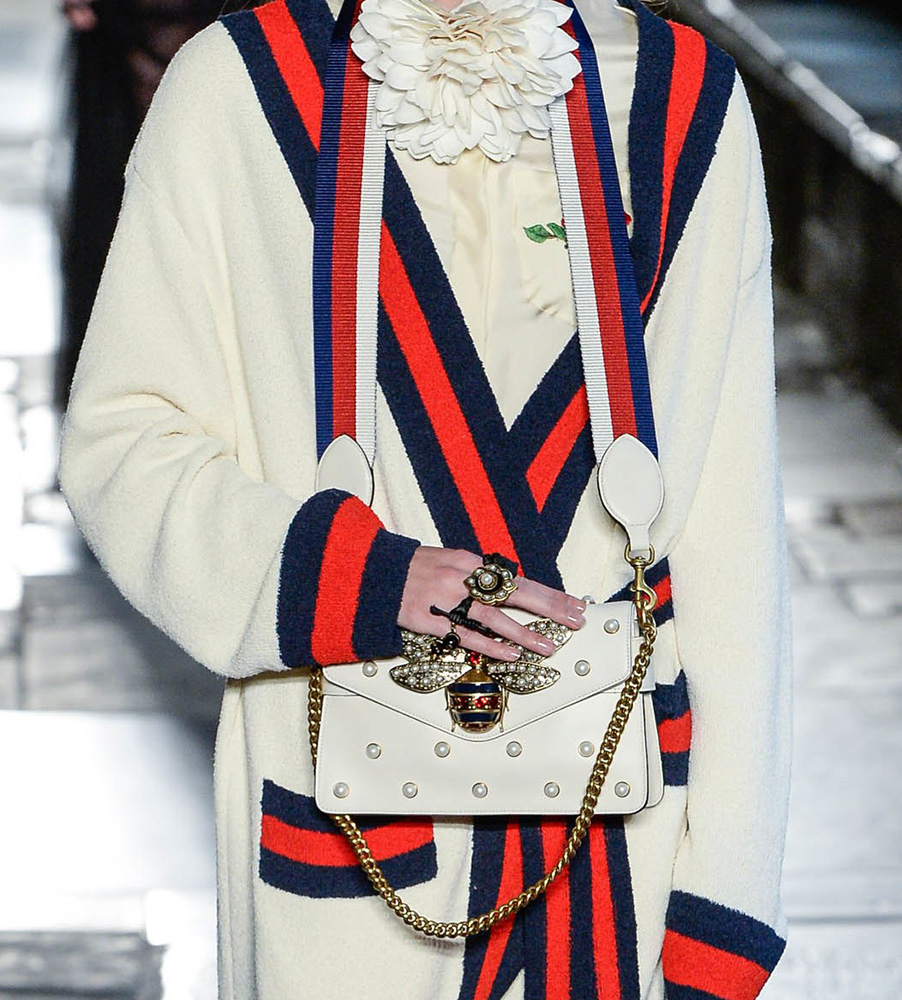 12 / 26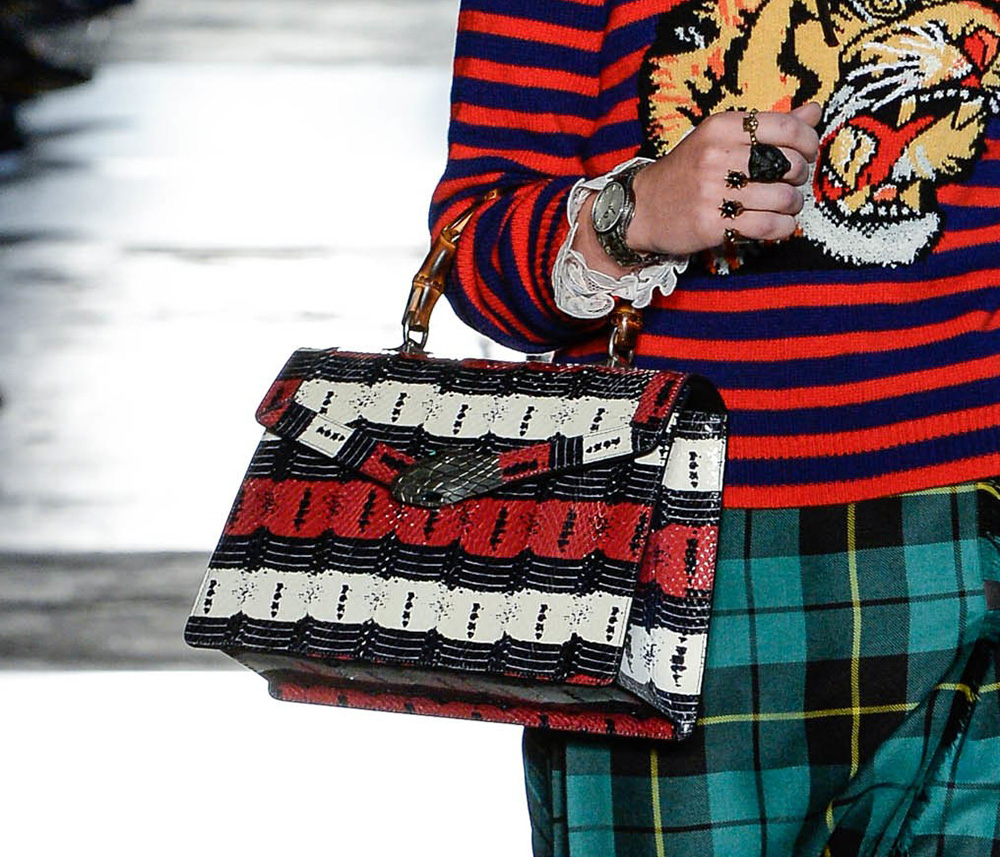 13 / 26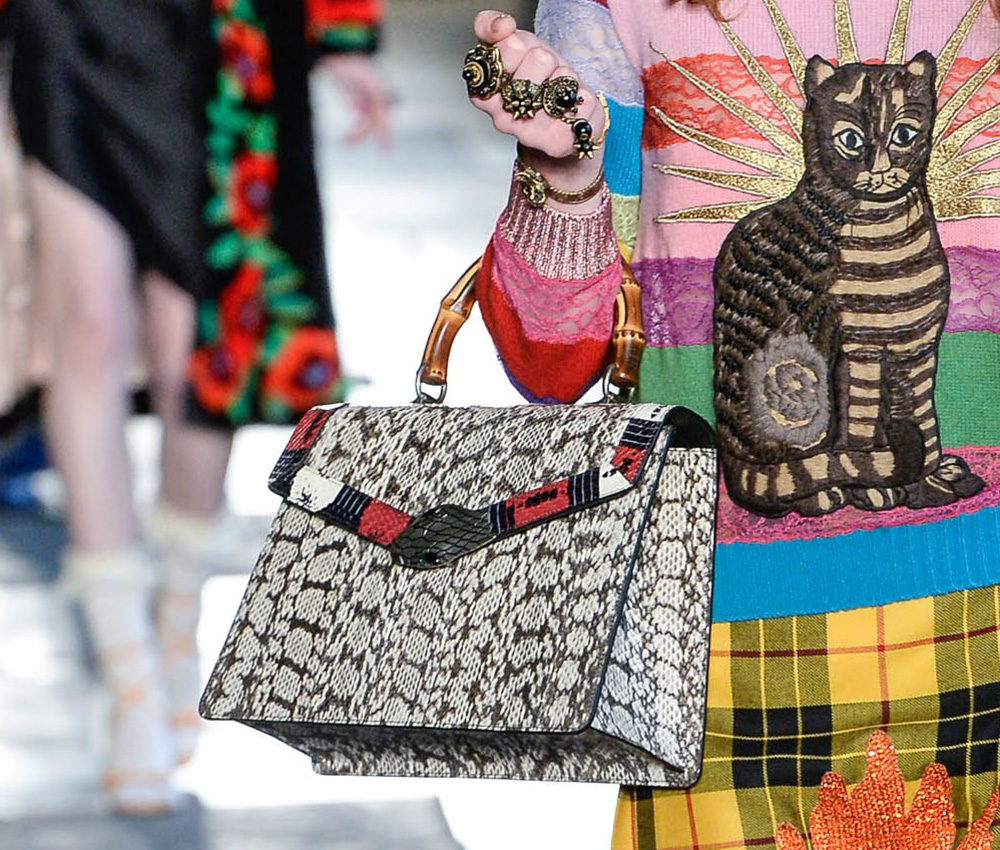 14 / 26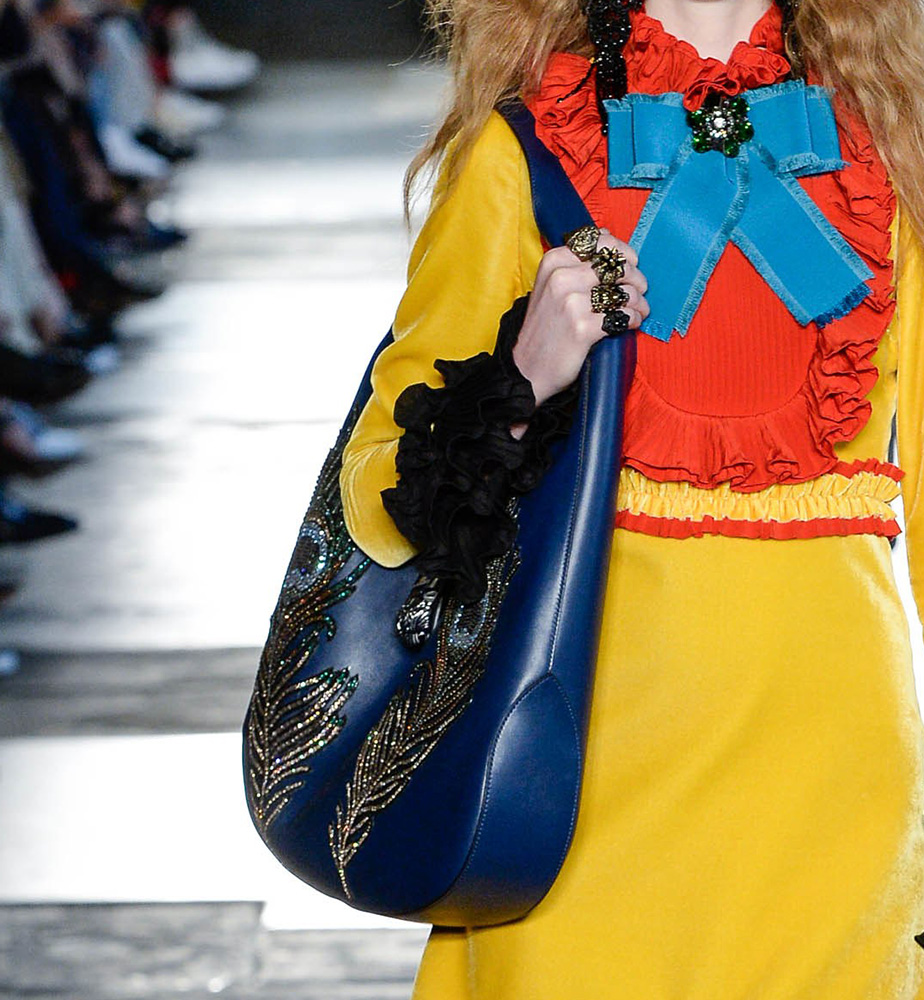 15 / 26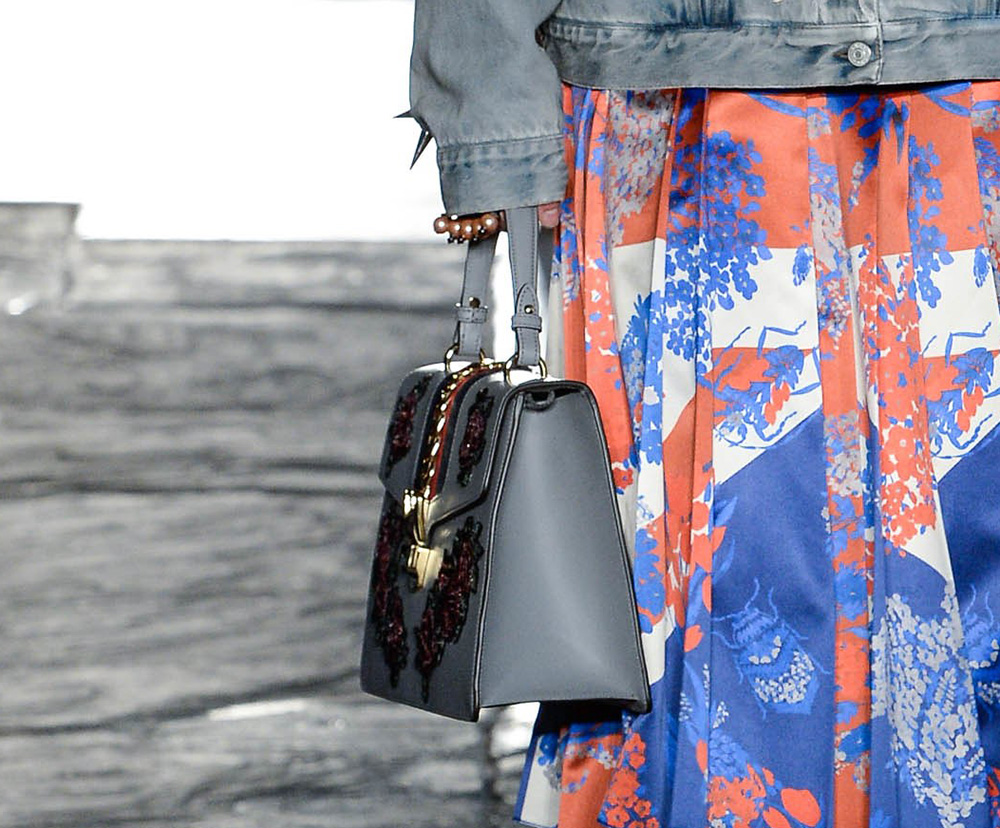 16 / 26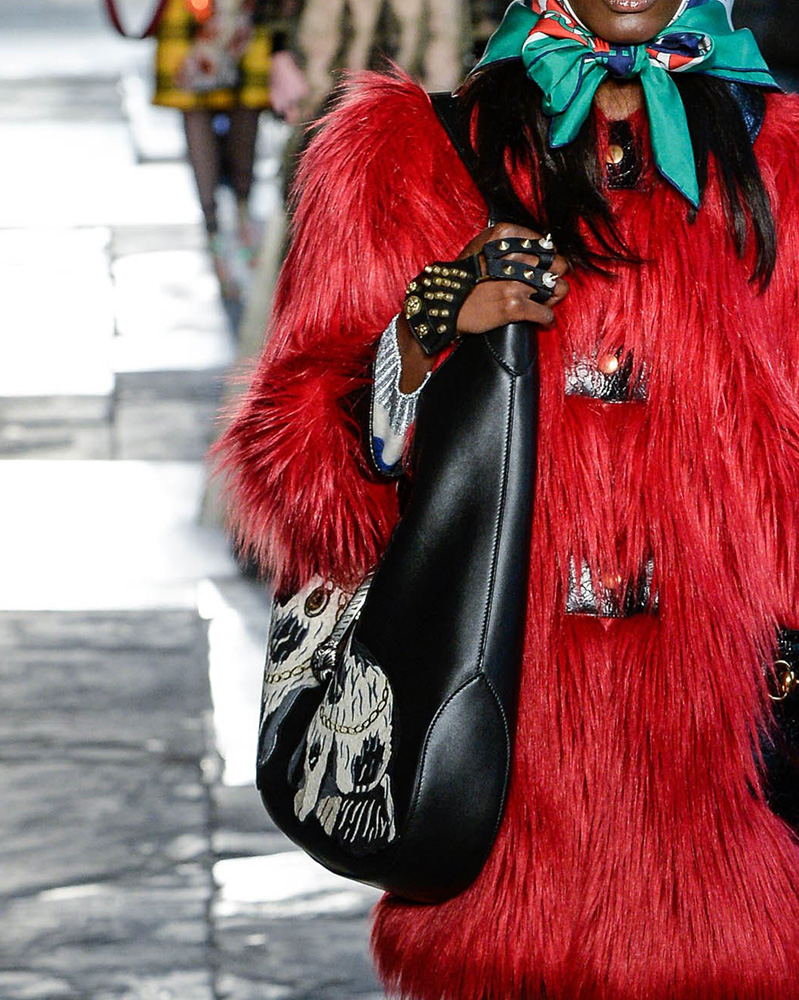 17 / 26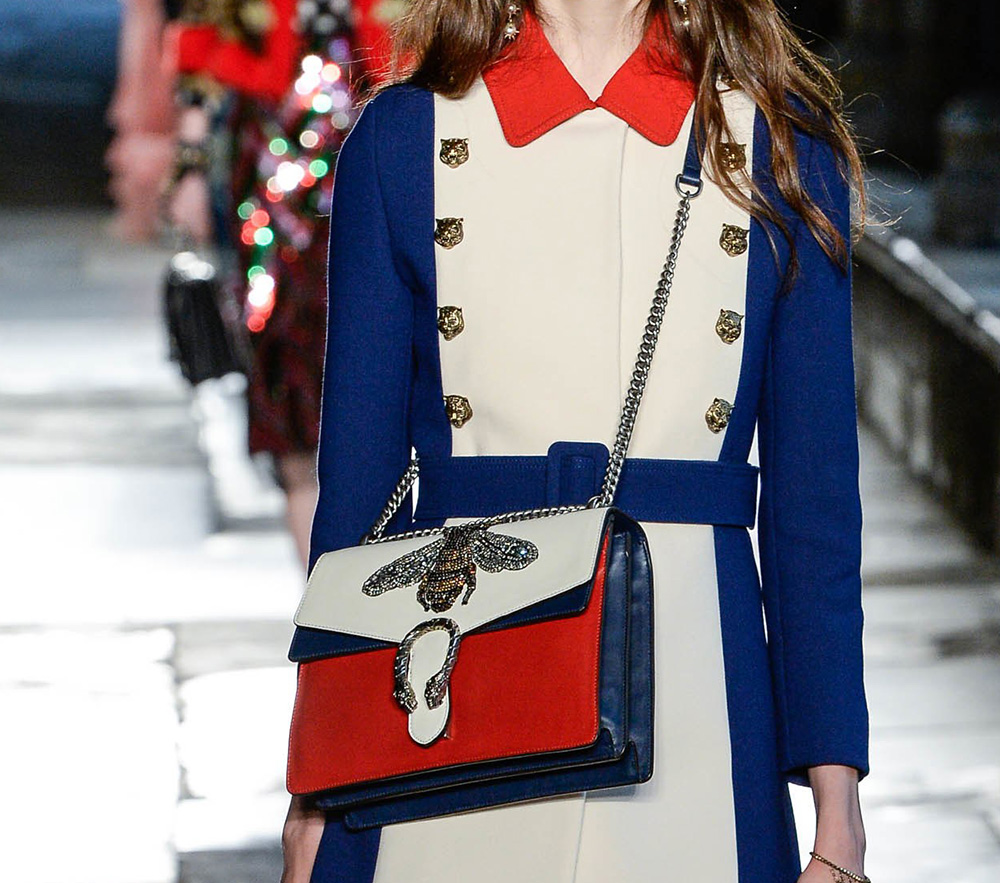 18 / 26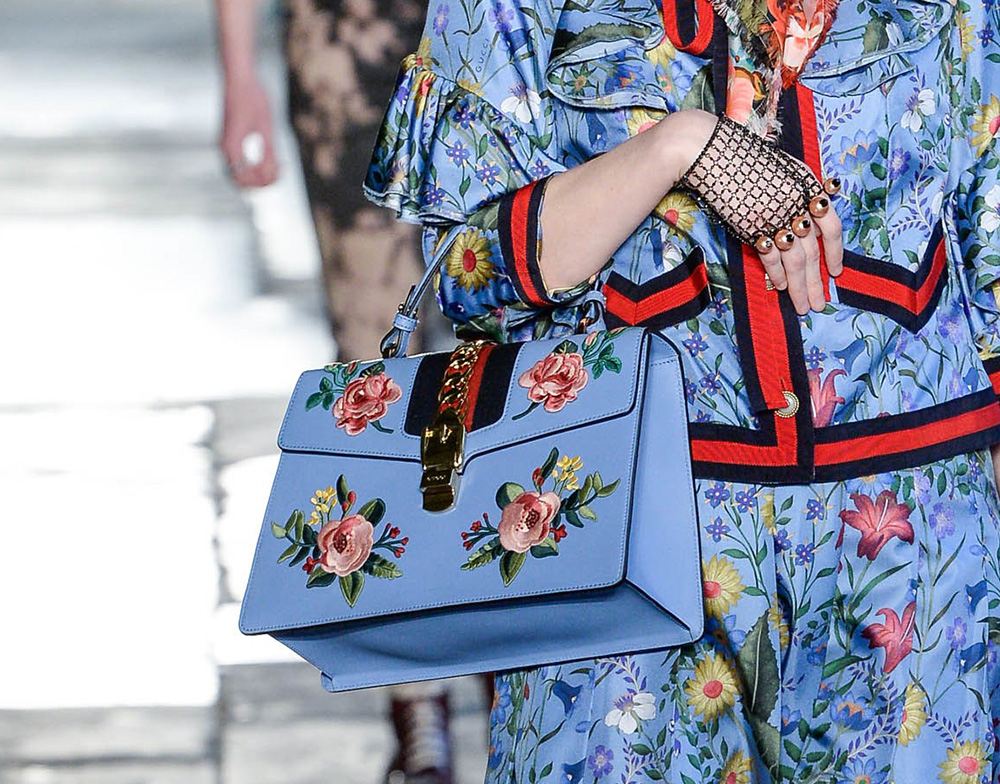 19 / 26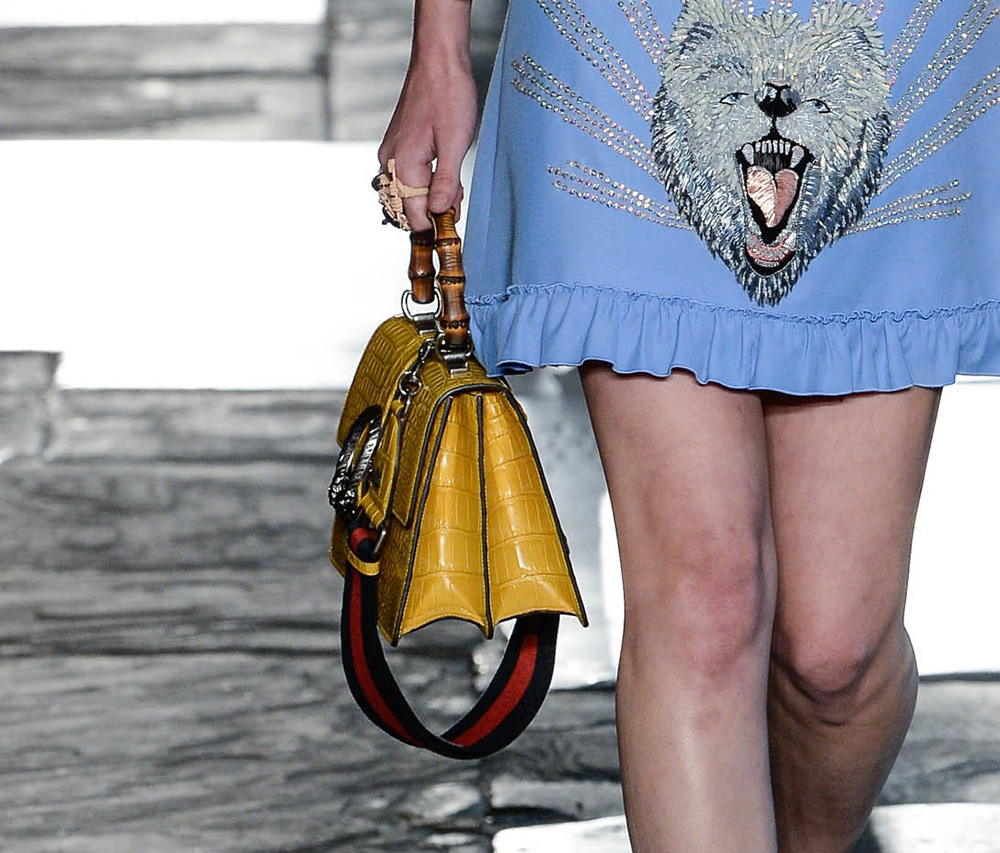 20 / 26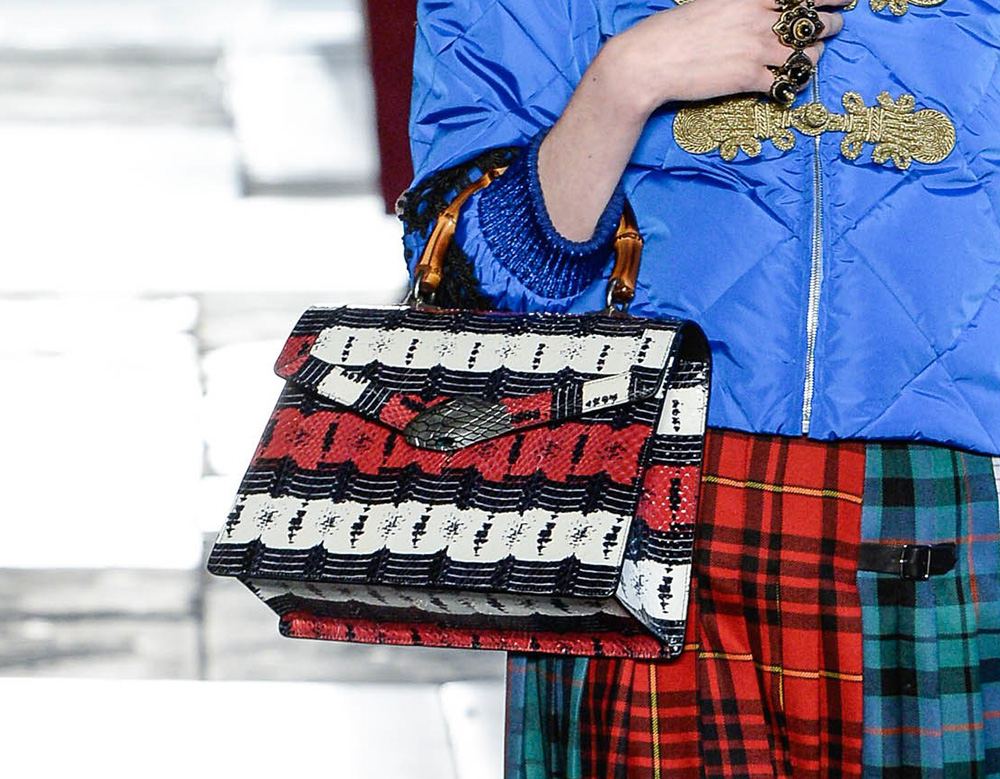 21 / 26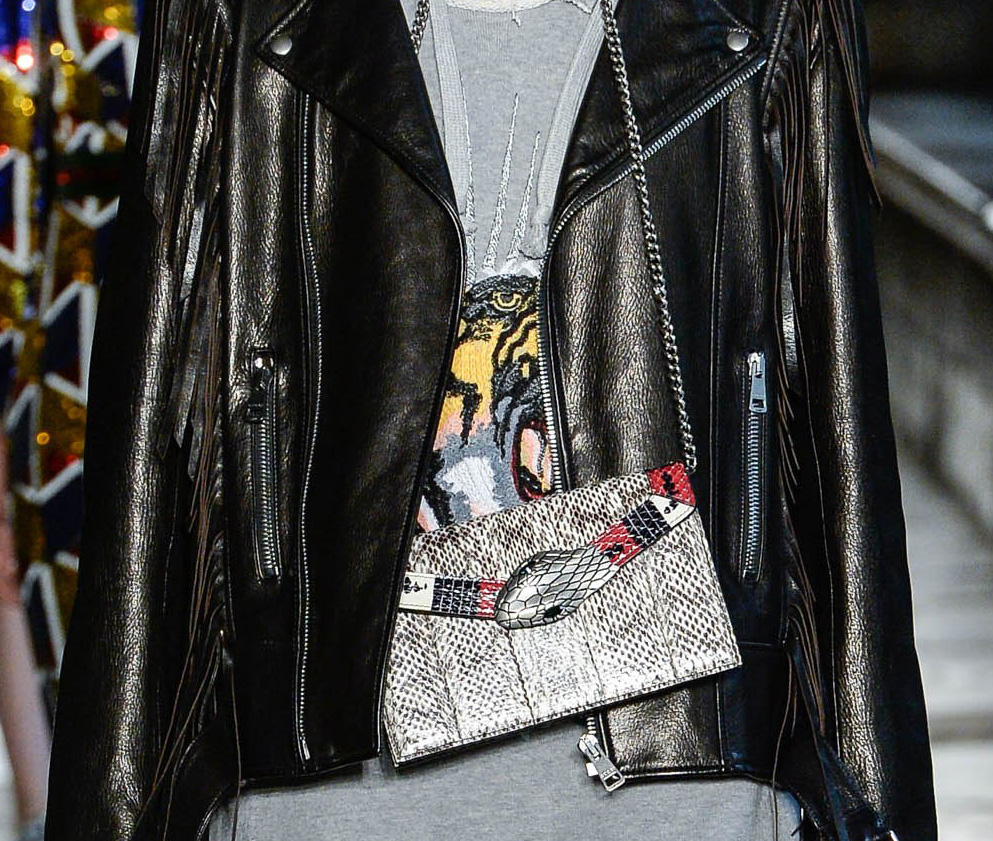 22 / 26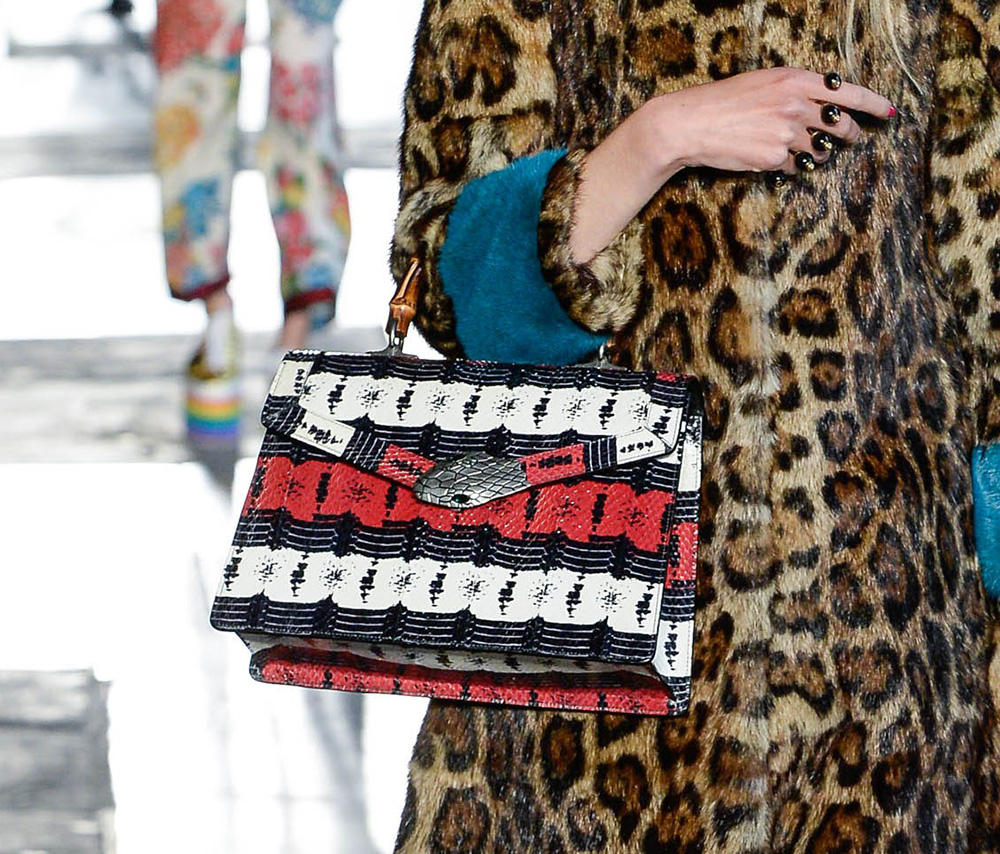 23 / 26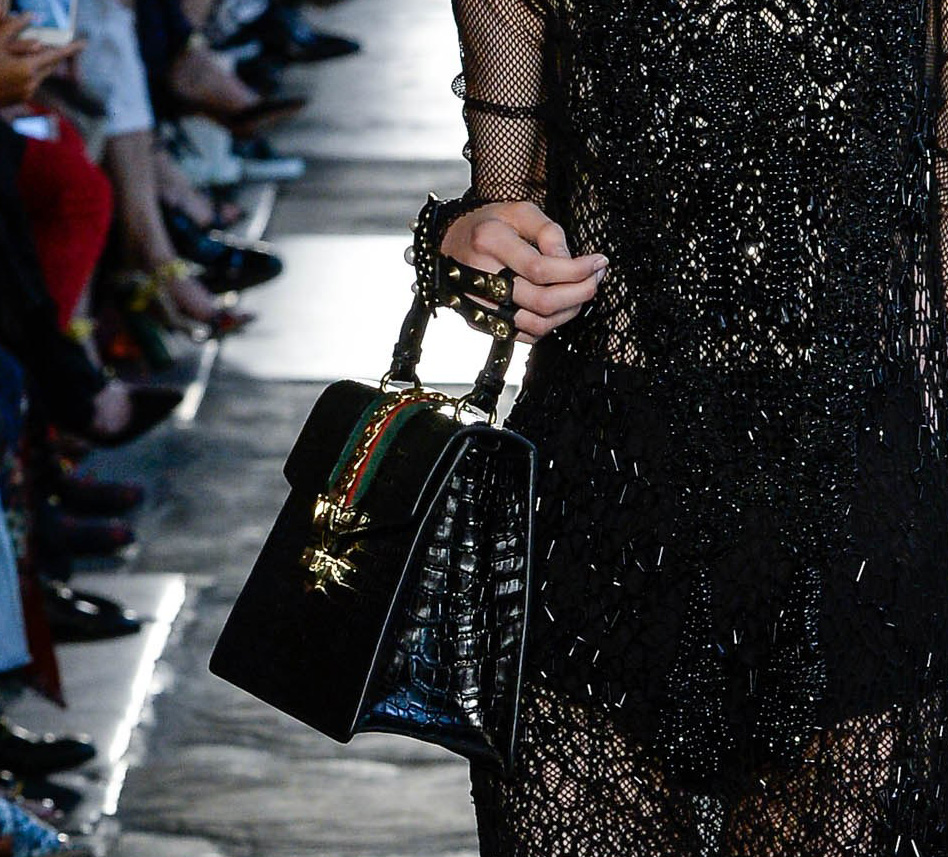 24 / 26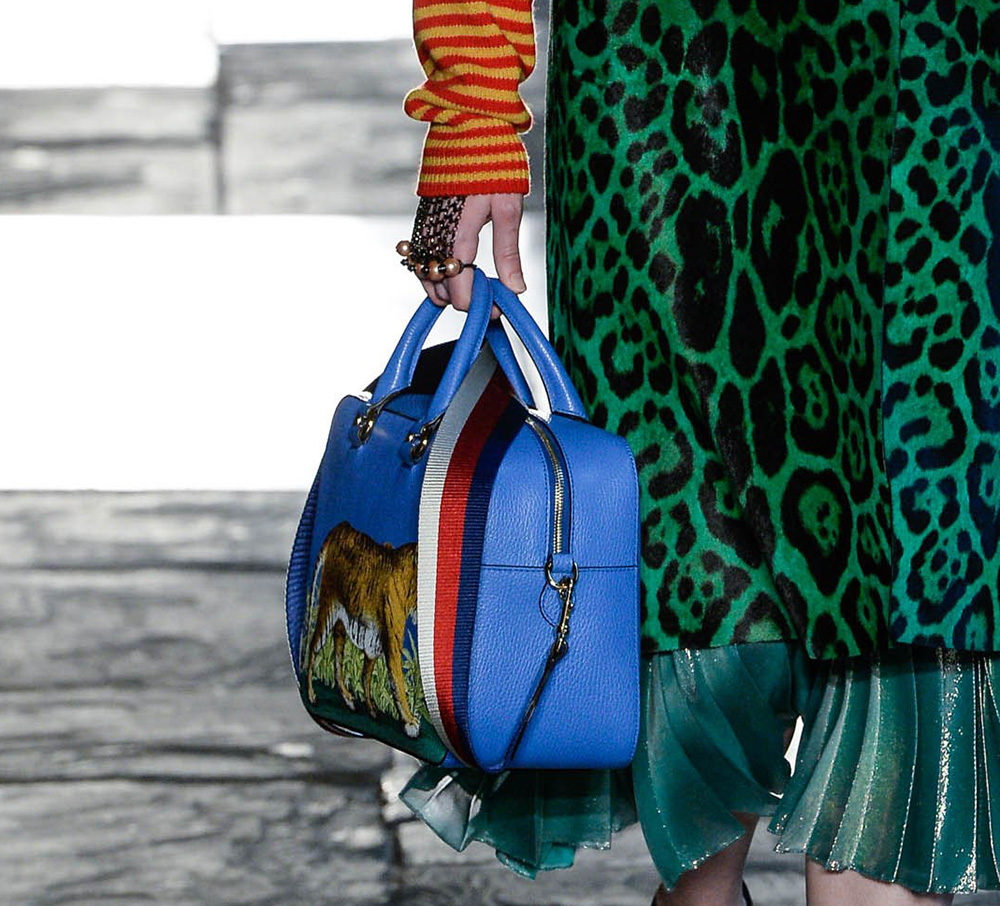 25 / 26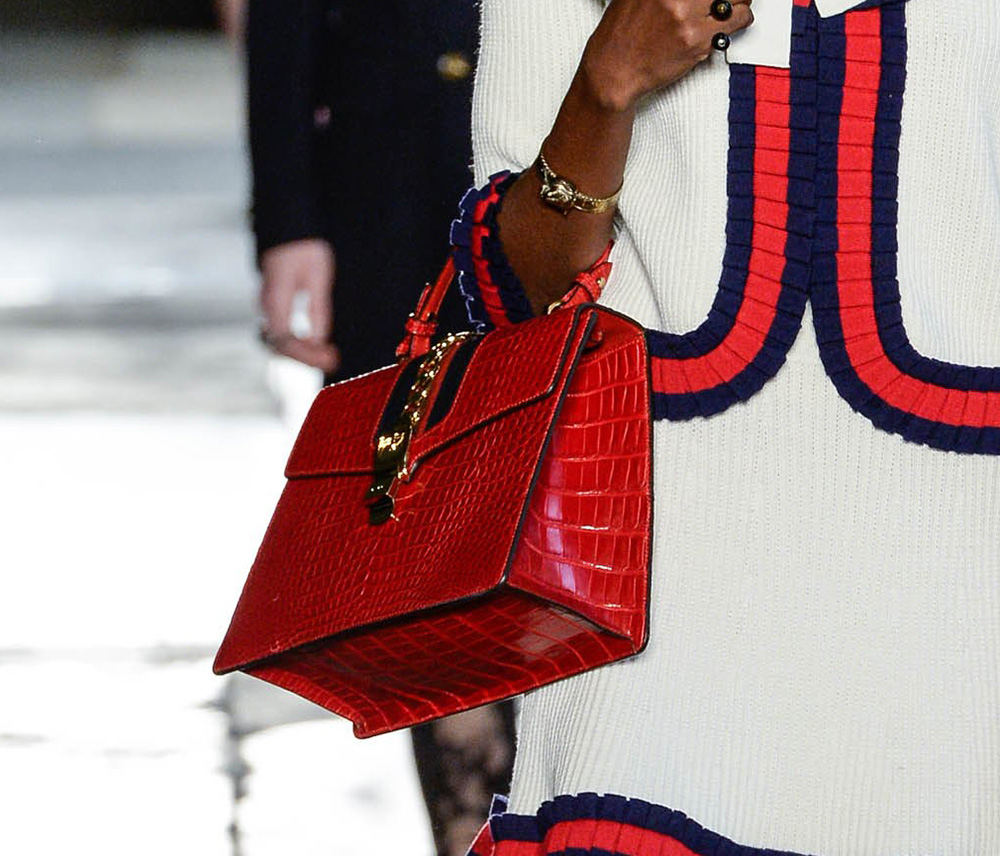 26 / 26