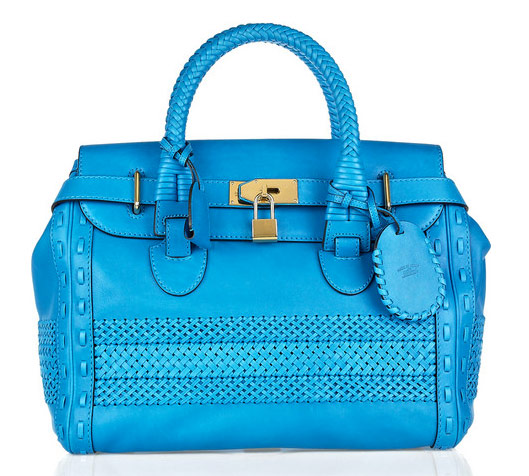 Gucci Handmade Leather Top Handle, $4200 via Net-a-Porter.
We spend a great deal of time around here telling you guys what we're loving and hating. Season after season, bag after bag, we've got lots of opinions. But so do you! So now's your turn – tell us what bags you're coveting for spring. What would you buy if money were no object, and what bags are actually in your budget for the season?
My ultimate Spring 2011 lust object finally arrived in the mail a few days ago – a Celine Luggage Tote in lipstick red. And if money grew on trees (and if I had any idea how to properly grow a tree), I'd also be picking up the bright blue Gucci Handmade Large Top Handle. Why don't more brands make bags in this color? Can someone out there get on that? Kate Spade, I'm looking at you. What bags are you stalking lately? Buy through Net-a-Porter for $4200.