We were super excited when we found out that Givenchy would be streamlining the design for its much-beloved Nightingale Bag in time for fall, and it seems as though Givenchy's many celebrity friends were right there with us. We've seen stars with styles as disparate as Anne Hathaway and Kim Kardashian carry the bag (although Kim was the first, natch), but Rosie Huntington-Whiteley may be the most dedicated to the new Nightingale of all.
The paparazzi love Rosie, especially in her many jaunts through the world's airports, so we've had plenty of chances to spot her with the new bag and, perhaps most importantly, get a feel for how the design has changed. The bag's feel is much sleeker and cleaner, but it retains the same slouchy, casual appeal the Nightingale has always had. Based on how it looks on Rosie's arm, this was a great move by Givenchy.
Not that I've ever seen anything look bad on Rosie, of course; that's one of the reasons she's so famous. Check out her Givenchy Nightingale looks below and pick up the bag for your own collection for $2,450 via Saks.
1 / 4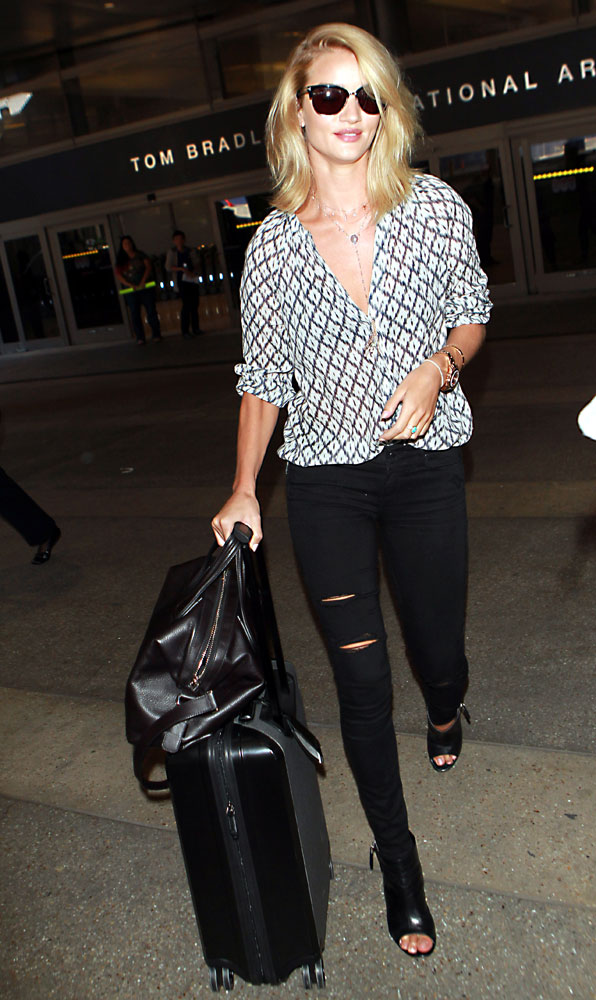 2 / 4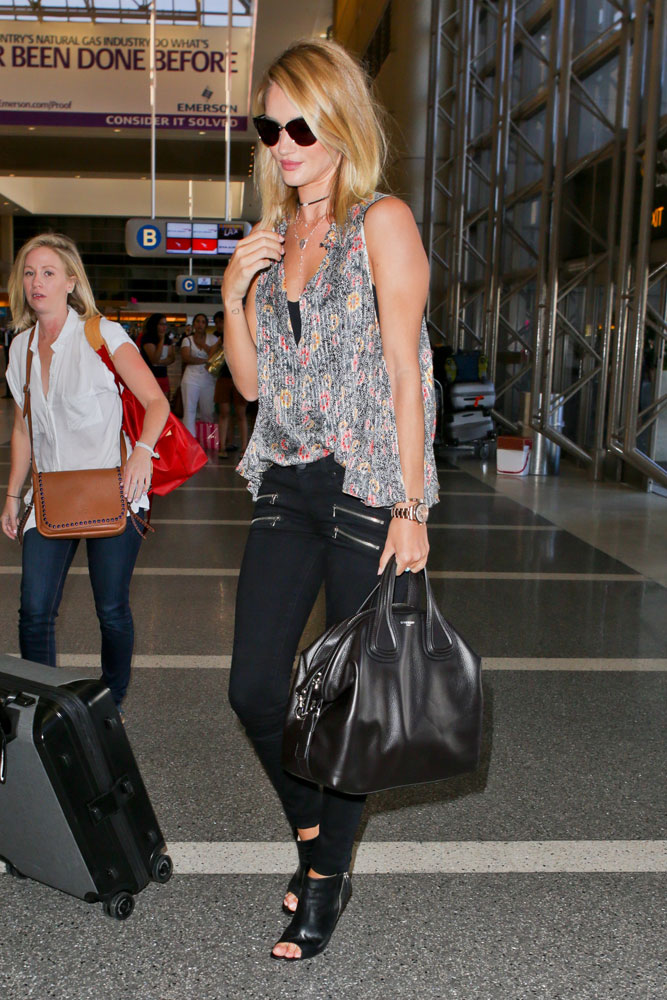 3 / 4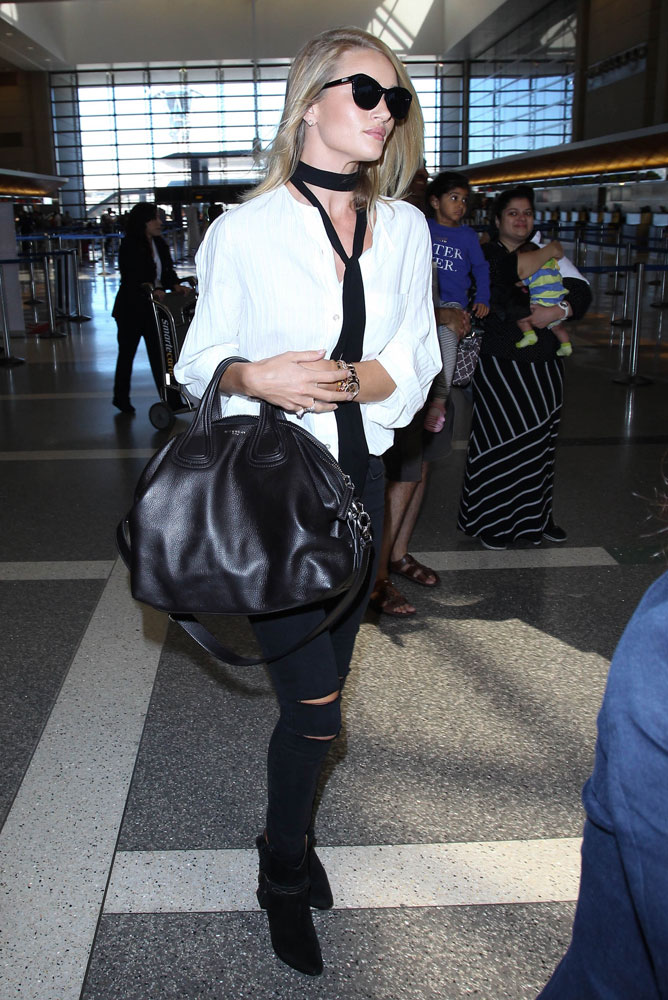 4 / 4