The Givenchy Antigona Bag is not new; in fact, the design first debuted in late 2011. Unlike other designs, which are lucky to be in the limelight a few seasons in a row, the Antigona has not only stayed relevant and well-loved, but there's also been a recent surge in popularity for this Givenchy design.
Season after season, the Antigona continues to lure in fashion's elite, and clearly the design speaks to the accessory lovers. Unlike many other bags, this design is entirely simplistic, but that is clearly what the consumer wants. We crave cleaner designs, beautiful lines and a bag that stands out for its impeccable style without being overly trendy; the Antigona delivers just that in a pretty package.
With all the renditions out there, there are three that have my attention right now: a light sugar-cookie pink, an alluring hue of beige and creamy ocean blue. I simply love each of these bags, and while I want to pick one for myself, I can't decide on just one – it's like asking me to pick my favorite child. I've held out on adding an Antigona to my collection for a few years, but now the yearning is so great that I feel like I have to take the plunge.
I need your help – which Givenchy Antigona should I get?
---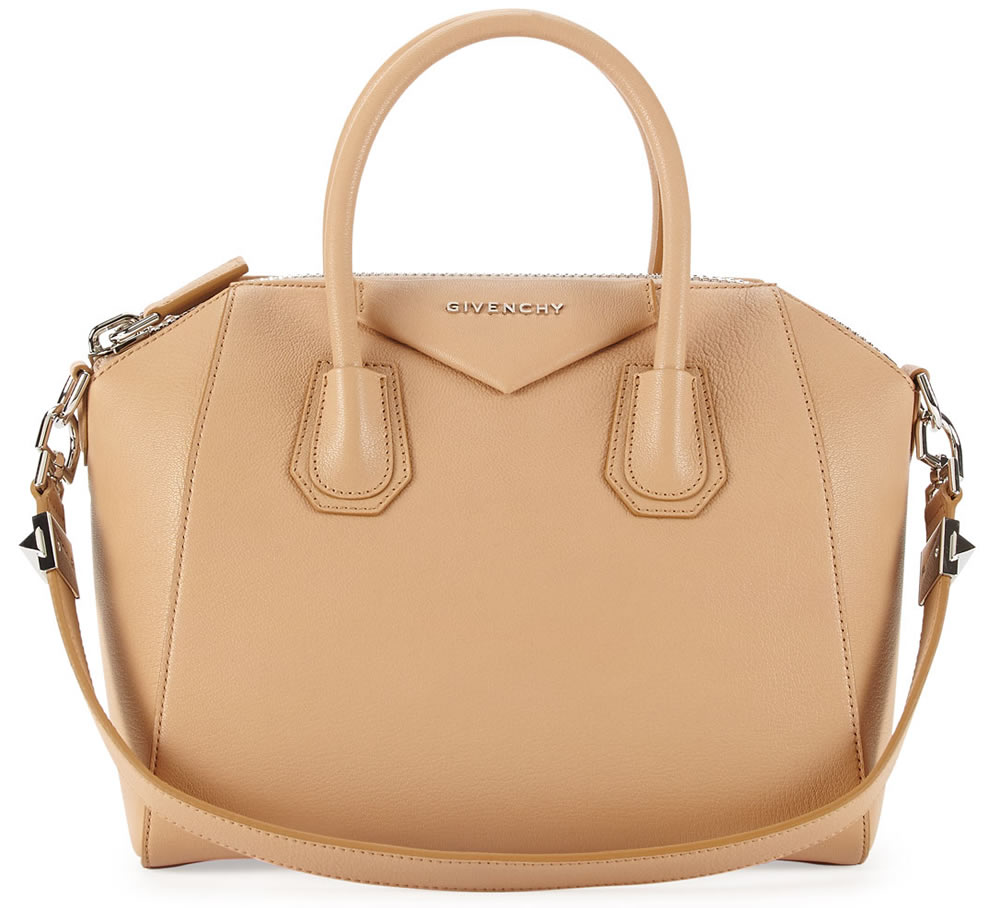 ---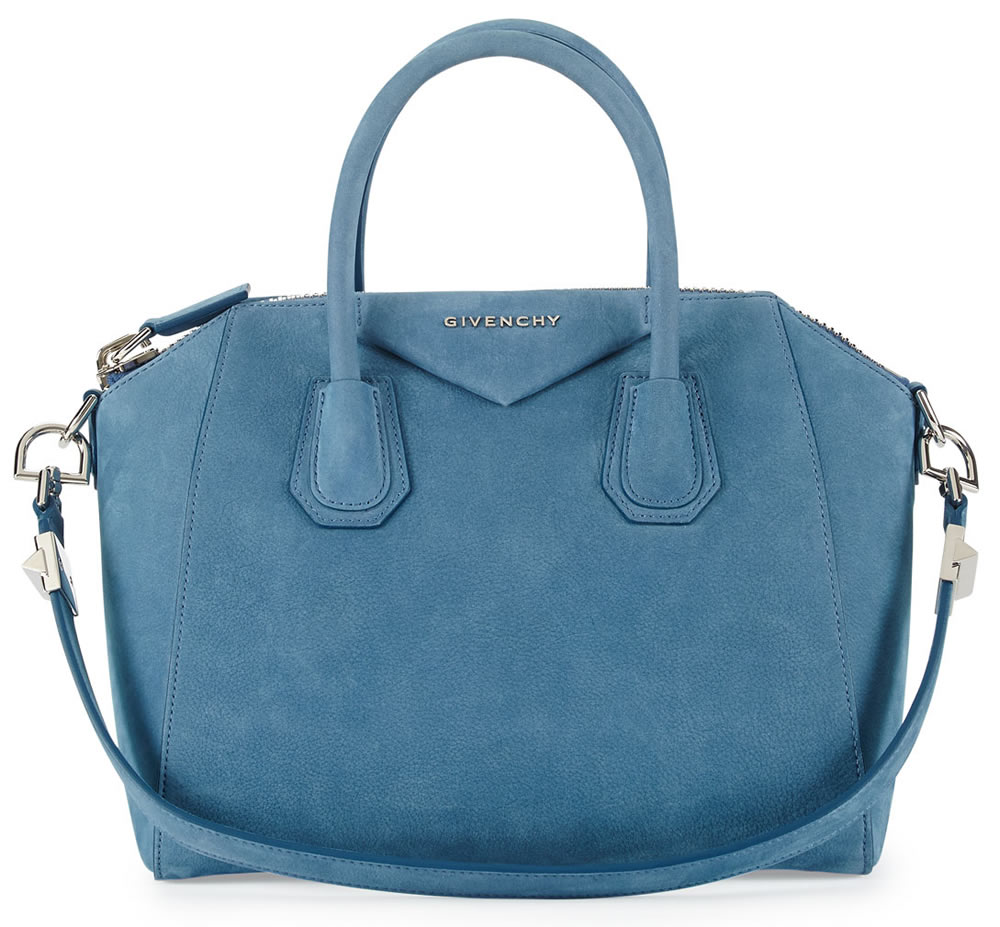 ---
Givenchy Antigona Small Sugar Goatskin Satchel Bag Light Pink
$2,280 via Bergdorf Goodman