The iconic and beloved Fendi Peekaboo will forever be associated with the storied Italian design House. When you hear Fendi, you think Peekaboo. Designed by Silvia Venturini Fendi herself, though the Peekaboo has been around for just over a decade, it has remained a beloved and lusted for bag year after year. Its clean lines and classic silhouette make it a prime canvas for reinterpretation, and Fendi has released countless iterations over the years to much success.
This year, the Peekaboo ISeeU was released, featuring a soft leather silhouette and a slouchier opening, allowing the internal pocket (which can be personalized with initials) to shine. Now Fendi has taken its newest addition to the Peekaboo line one step further, as part of its collaboration with New York Based artist Sarah Coleman.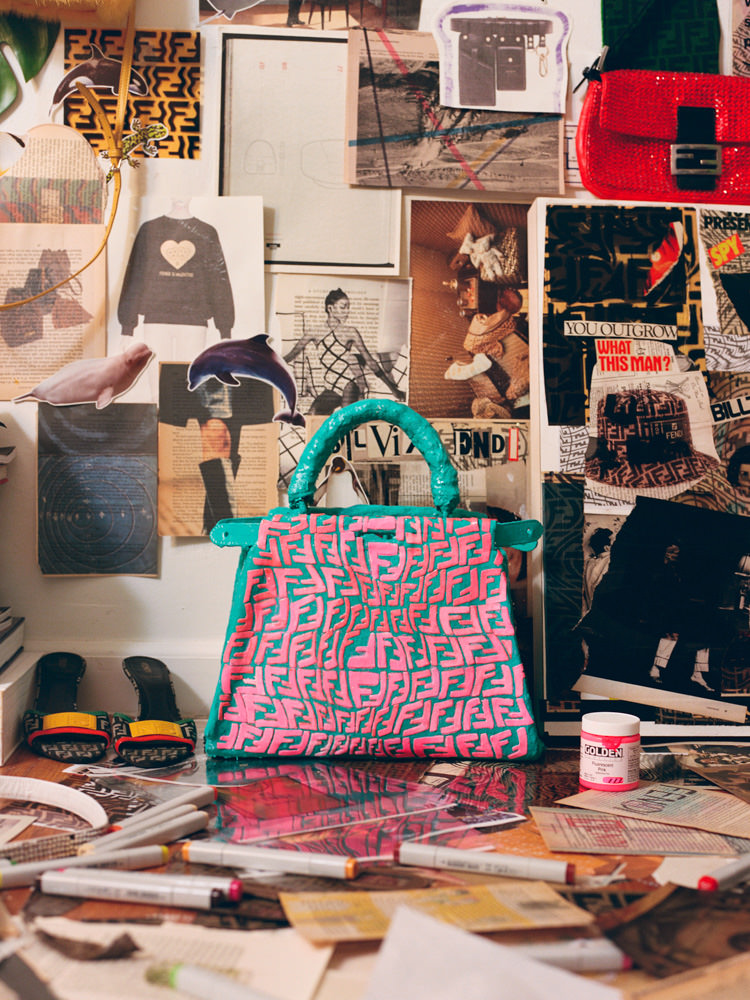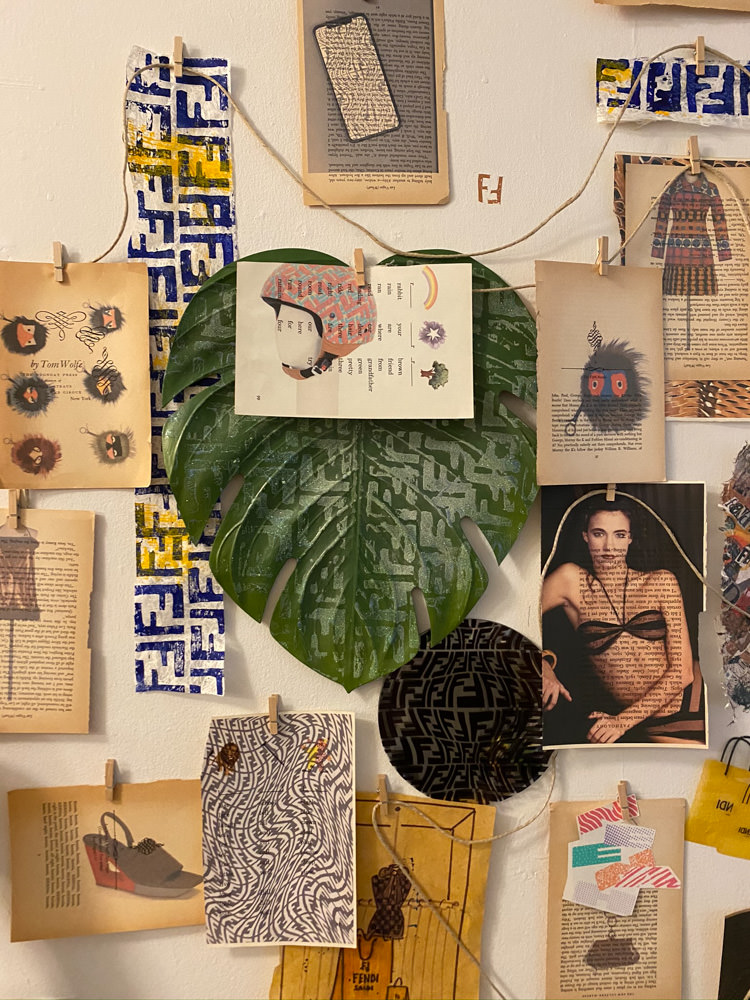 Fendi has long since had a tradition of pushing boundaries and experimenting with the ideals of traditional craftsmanship. As part of this ongoing commitment to challenge and redefine the idea of luxury, Fendi partnered with Coleman to conceptualize its Miami Design District Boutique and the result is a retro yet modern theme that completely repurposes the brand's DNA. Fabric from Fendi handbags is used to reupholster furniture in bold logo prints while other iconic prints are warped and reimagined to create art. Fendi's Pequin logo and classic FF are reinterpreted by Coleman with a cool vertigo effect.
This design also appears on a series of limited-edition Peekaboo handbags. 3 different styles of the Fendi Peekaboo ISeeU will launch exclusively at the Fendi Miami Design District Boutique later this month. The most innovative and truly eye-catching version is seen in white nappa leather with FF beads and embroidery that features a unique glow in the dark effect. Two other versions of the classic Fendi bag include Fendi's signature yellow hue in an FF embossed leather design and a canvas iteration which features multicolor embroidery.
Coleman also reinterpreted a one of a kind Peekaboo bag in white canvas, transforming the design into a multicolored silhouette using plaster and acrylic paint. FFs are cut from suede and glazed with resin. The result is a bold piece that was inspired by childhood toys and the vibrant Miami arts scene. In addition to the bags, Coleman has also created a series of pieces to be displayed in the boutique including an acrylic chair, which is plastered with a collage of vintage books and magazines printed with Fendi archival images, as well as a cushion which was reupholstered using coated canvas from a 1980s FF beach bag. See more photos of the collaboration below.
5 / 6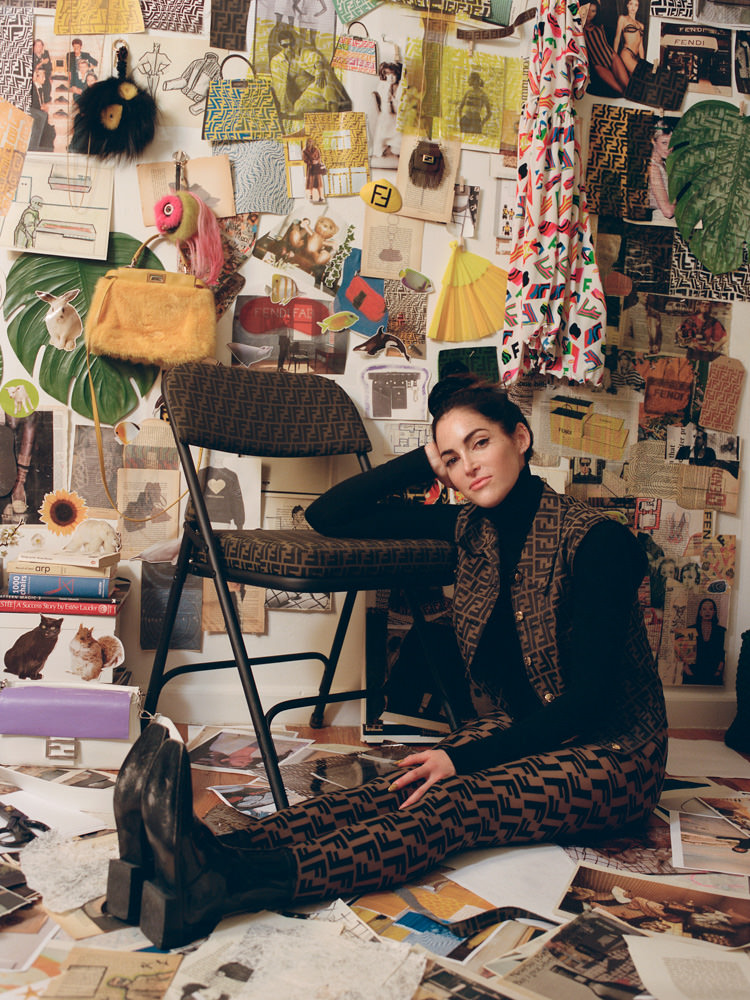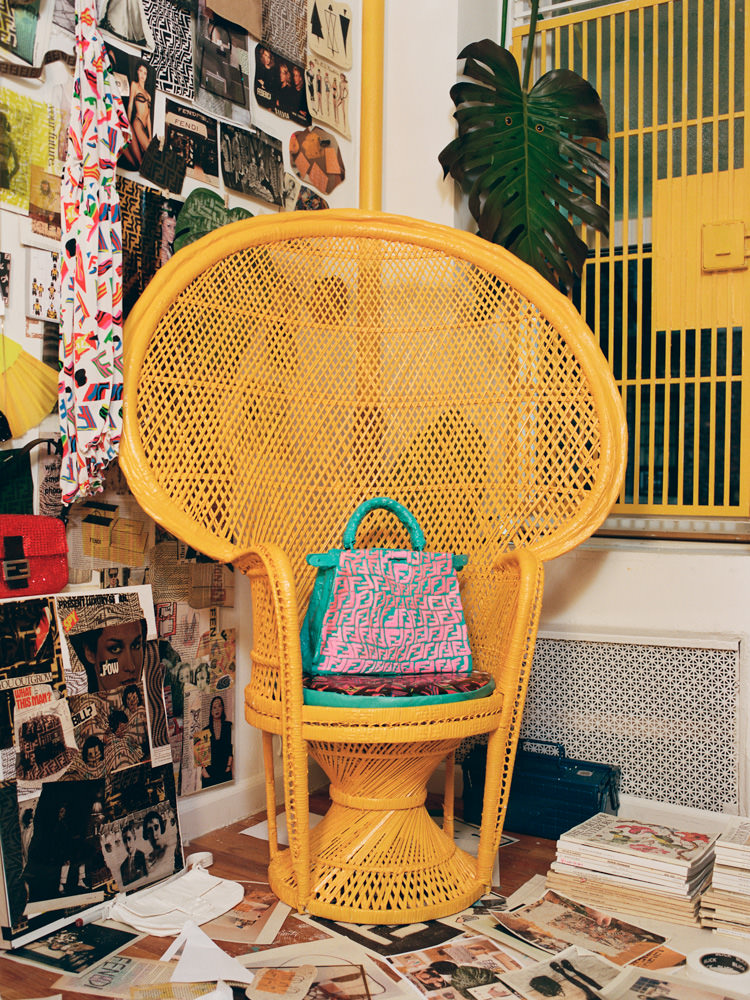 6 / 6