When was the last time you visited Miami? If it's been more than a year, you must (yes, must!) start searching for airline tickets. Why? Simple: The Miami Design District is one of the best luxury malls in the country, and if you're swooning over a bag, you'll have the time of your life purchasing it there.
When you think of South Florida, especially Miami, you probably envision endless beaches and a year-round spring break atmosphere. While that reigns true in some areas, Miami has grown leaps and bounds as an international metropolitan city, positioning itself as a hub for culture, art, dining, and now retail.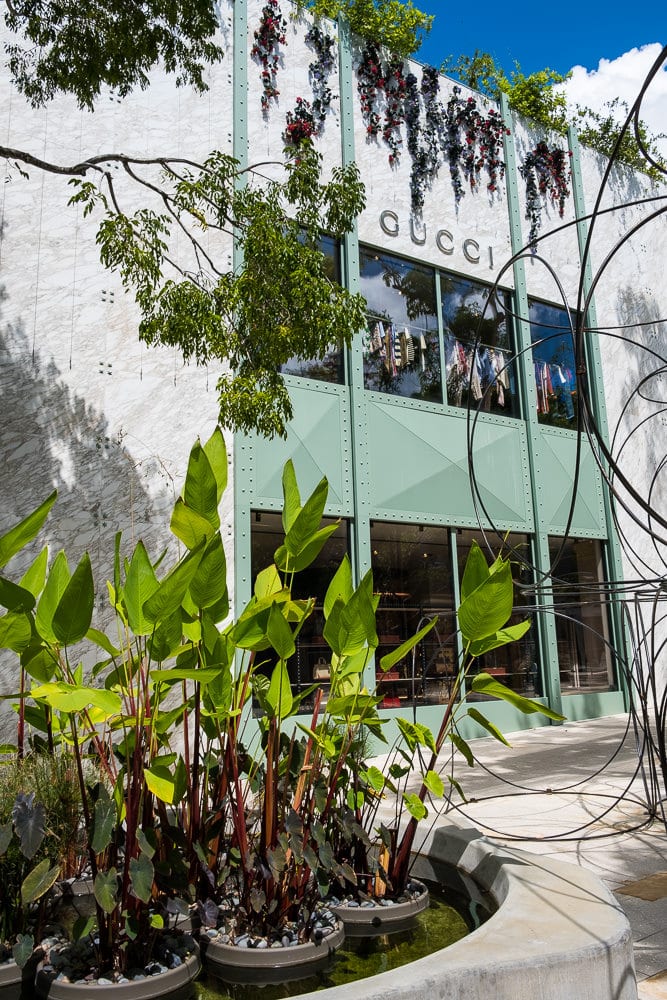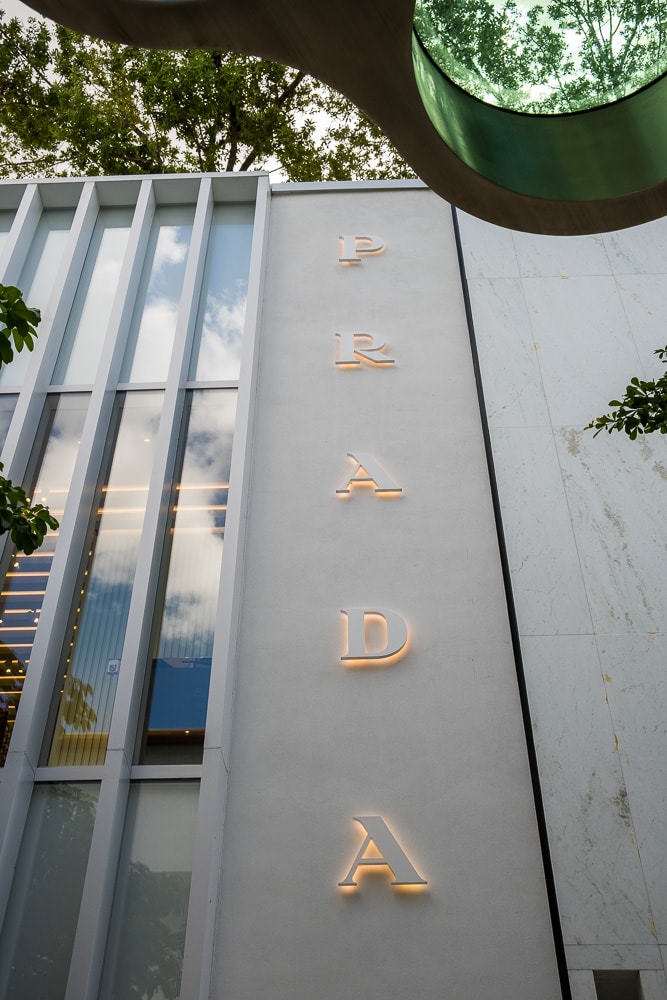 What's unbelievable about the Miami Design District is it combines all four of those aspects. The shopping center itself is a magnificent work of architecture. Not only that, there's some sort of public art display on nearly every block, as well as chef-driven restaurants conveniently scattered throughout. There's even a rooftop Dior café (more on that later!).
To bring you up to speed, it's important to understand the neighborhood's history. Miami-born entrepreneur Craig Robins began acquiring and redefining properties in the area more than 15 years ago, which is located north of downtown (and less than 10 minutes from South Beach). As time went on, the Miami Design District started to take shape, which spurred interest from various luxury brands and design houses – including LVMH – to get in on the action. As new buildings were erected and historic structures were transformed, design showrooms began to pop up and restaurants quickly followed.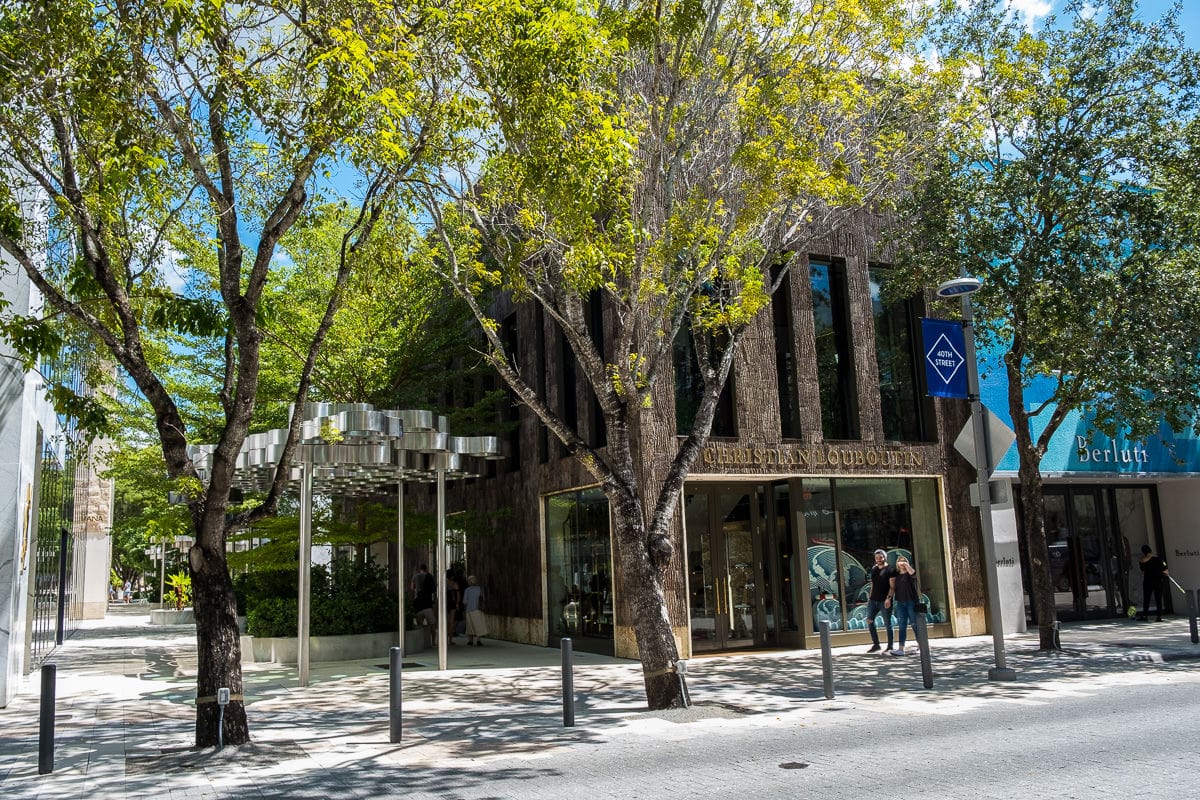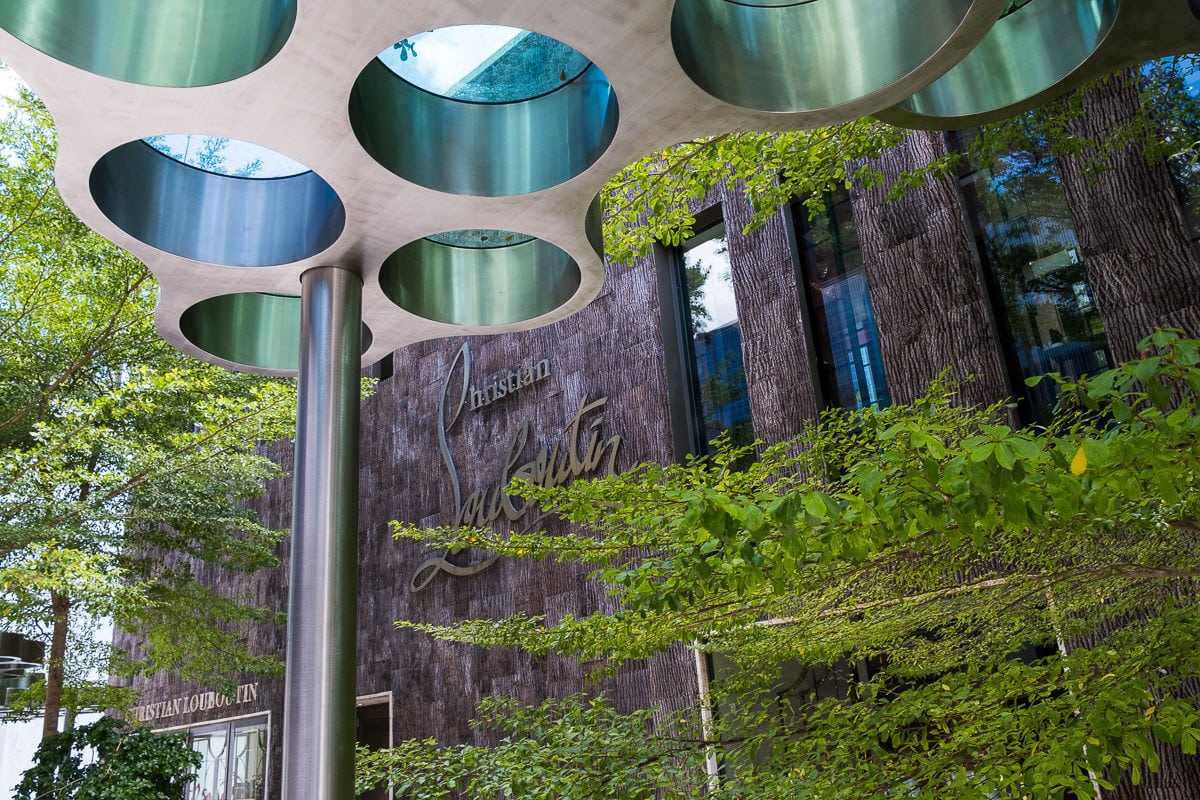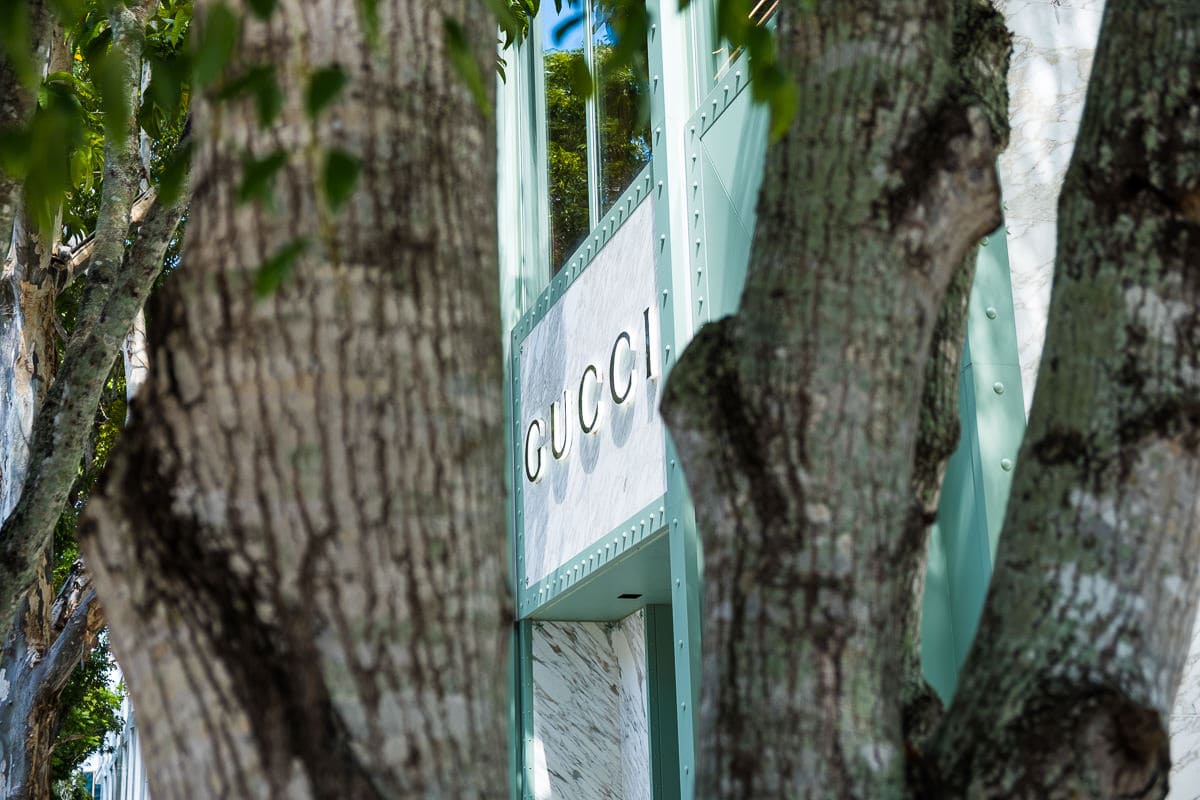 Today, the Miami Design District bills itself as a one-stop-shop neighborhood, where guests can stroll through pedestrian-only cobblestone streets, peruse designers like Fendi and Prada, and dine alfresco at restaurants by Miami's finest, from chef Brad Kilgore to superstar couple Gloria and Emilio Estefan.
Getting There
Luckily, getting to the Miami Design District is fairly simple. (Yep, it's a lot easier than reaching neighborhoods like South Beach or Key Biscayne.) If you're driving, park your car in one of the neighborhood's many garages or opt for valet. Self-parking and valet are fairly cheap, especially for a place like this ($3 for the first 4 hours or $5, respectively).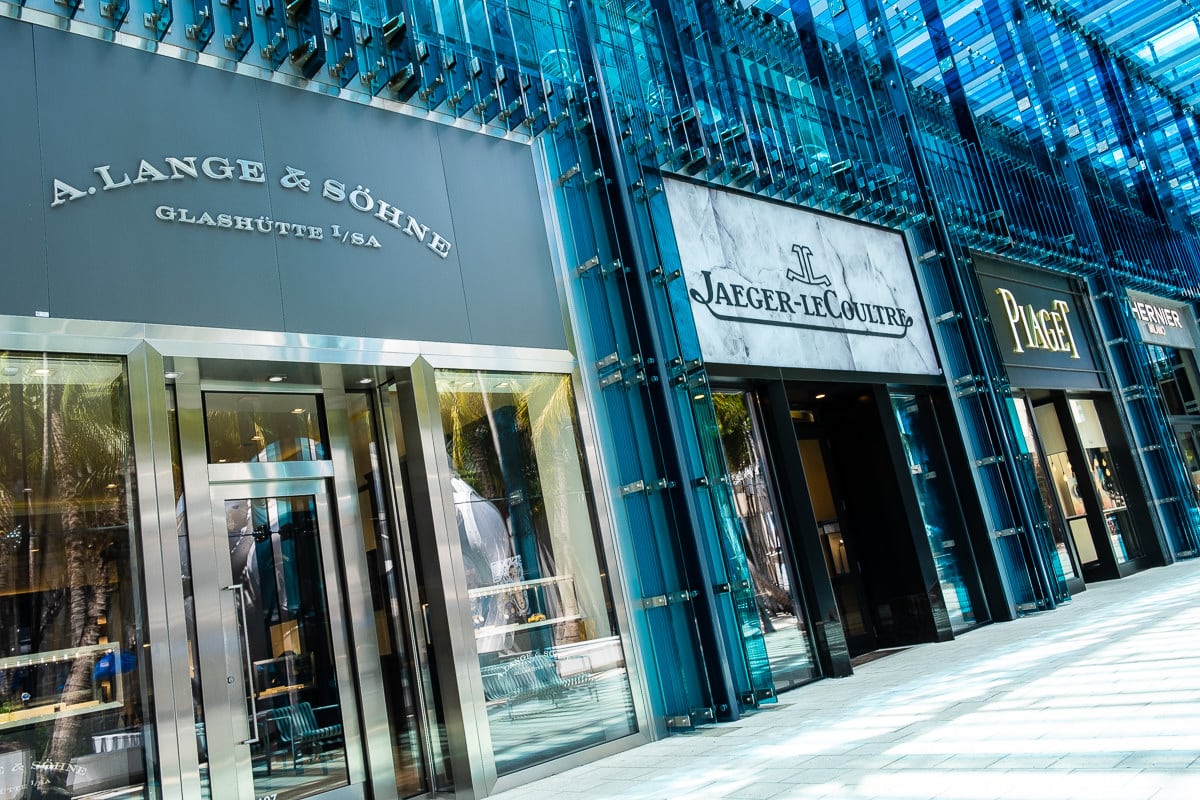 Shop the District
At first glimpse, the Miami Design District is overwhelming. With dozens of what I'd imagine to be your favorite shops, it's hard to know where to start. I suggest beginning at one end, either the north or south side. You'll know you've reached it when the block thereafter has no stores.
Block out a full day and take your time as you peruse each shop. Many of the major designers (Louis Vuitton, Fendi, Gucci, Hermes, Prada, Valentino, and Dior) sport multi-level structures with floors and floors of handbags, clothing, accessories, homeware, and other leather goods. In fact, many of them are outfitted in a similar fashion to a museum, making it just as much of an experience as a place for shopping. For a full line-up of available stores, click here.
Make note almost every single designer has an outpost here, but you'll notice there's a major one missing: Chanel. I can't tell you why, but if I had to guess, it's probably because Chanel runs a large shop about 10 miles north in Bal Harbour. Otherwise, keep an eye out for other designer stores such as Celine, Max Mara, Marni, Loewe, Isabel Marant, Chrome Hearts, and Alice + Olivia.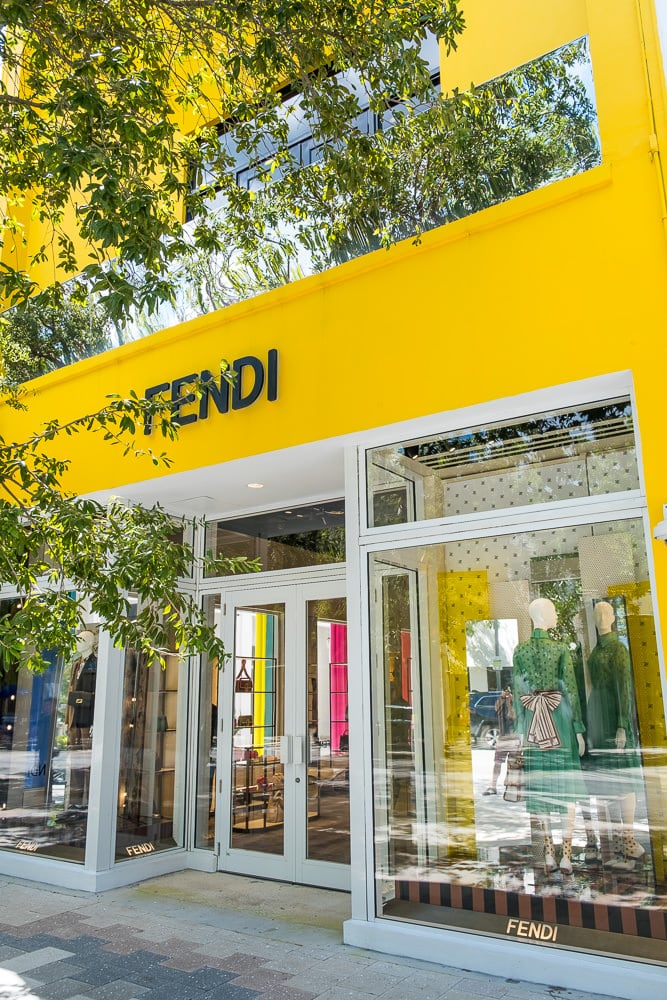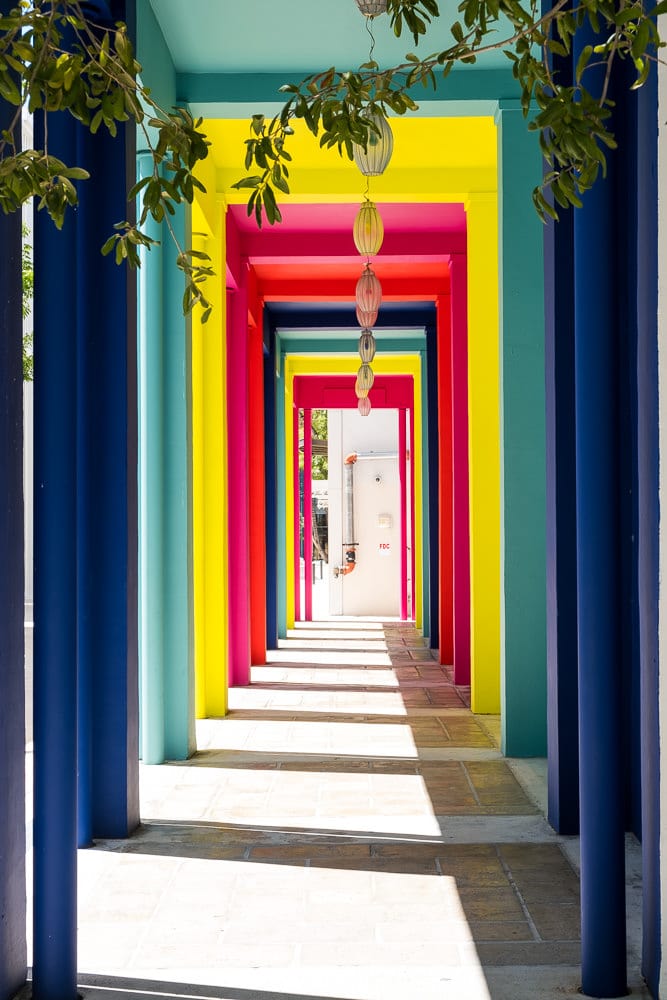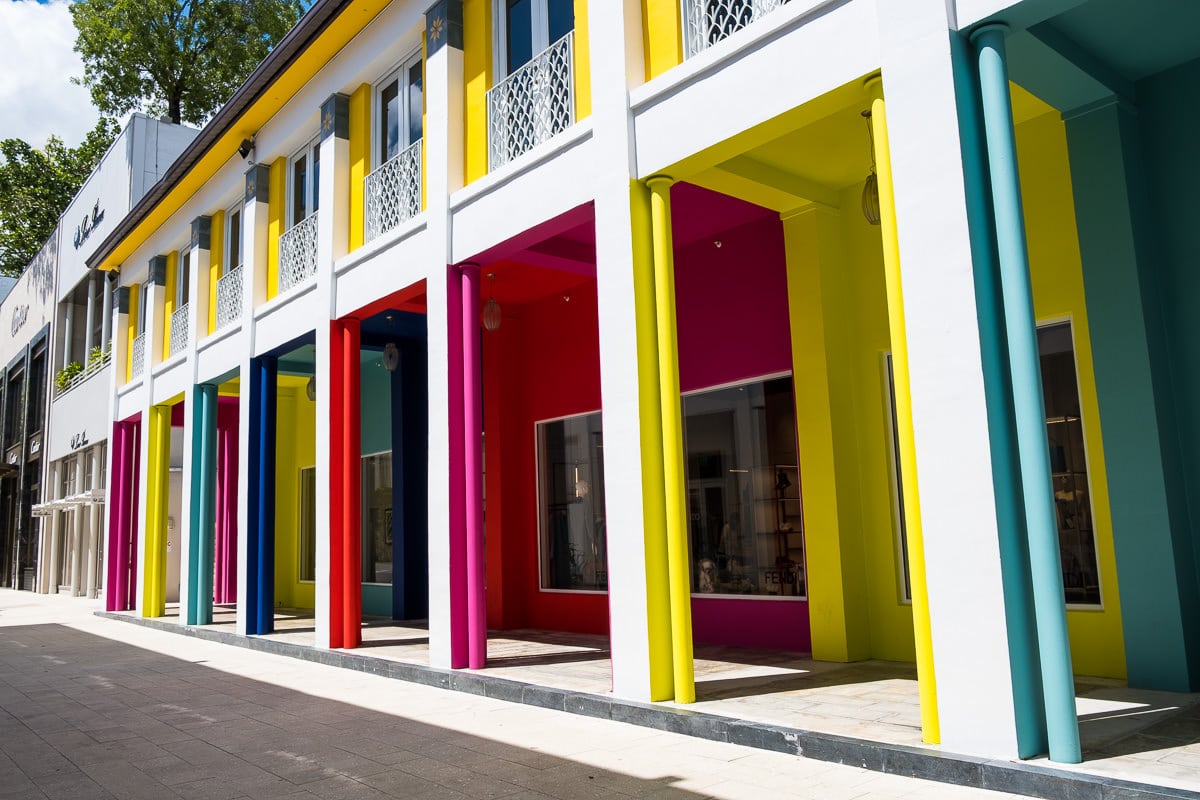 Of them all, I'd say my favorite is Fendi. By now, you all know about my affinity for the brand. But beyond that, the actual structure of the Design District's Fendi shop is a work of art. Every couple of months, the building is repainted with a bright hue (previous months have included orange, yellow, and blue) and the SAs (at least in my experience) are always very friendly.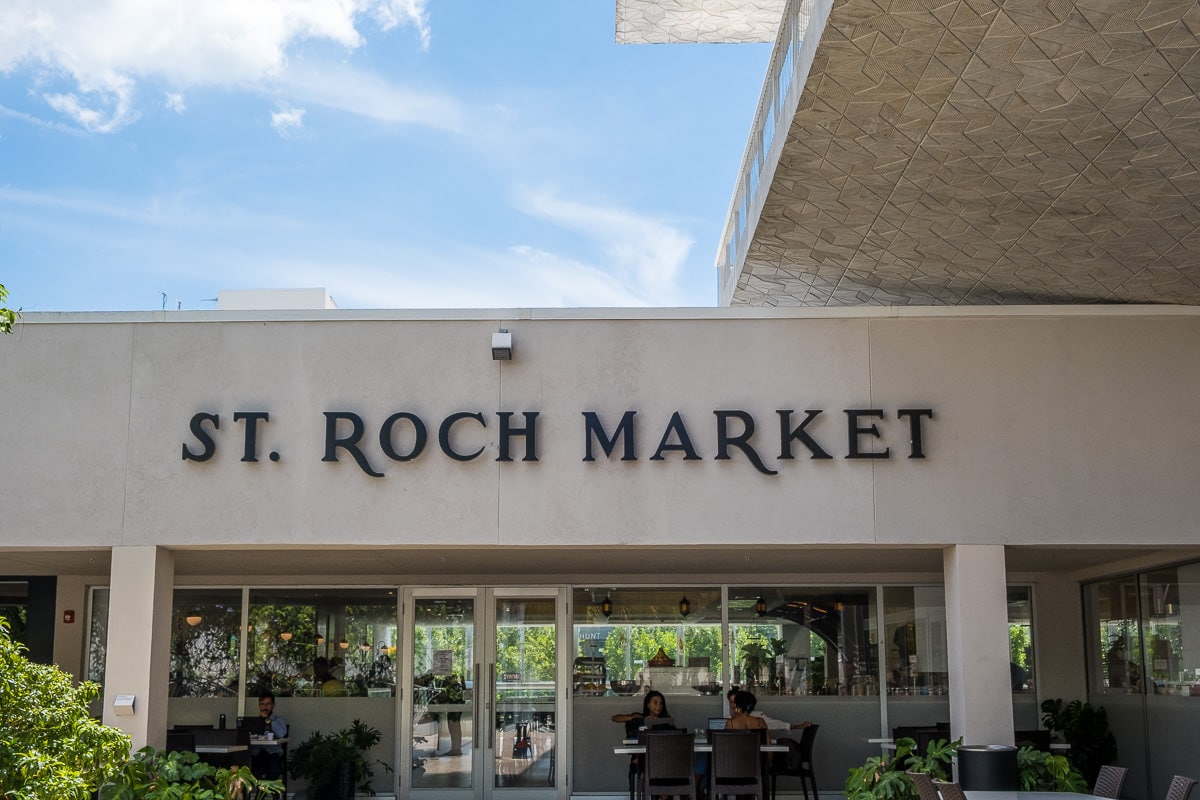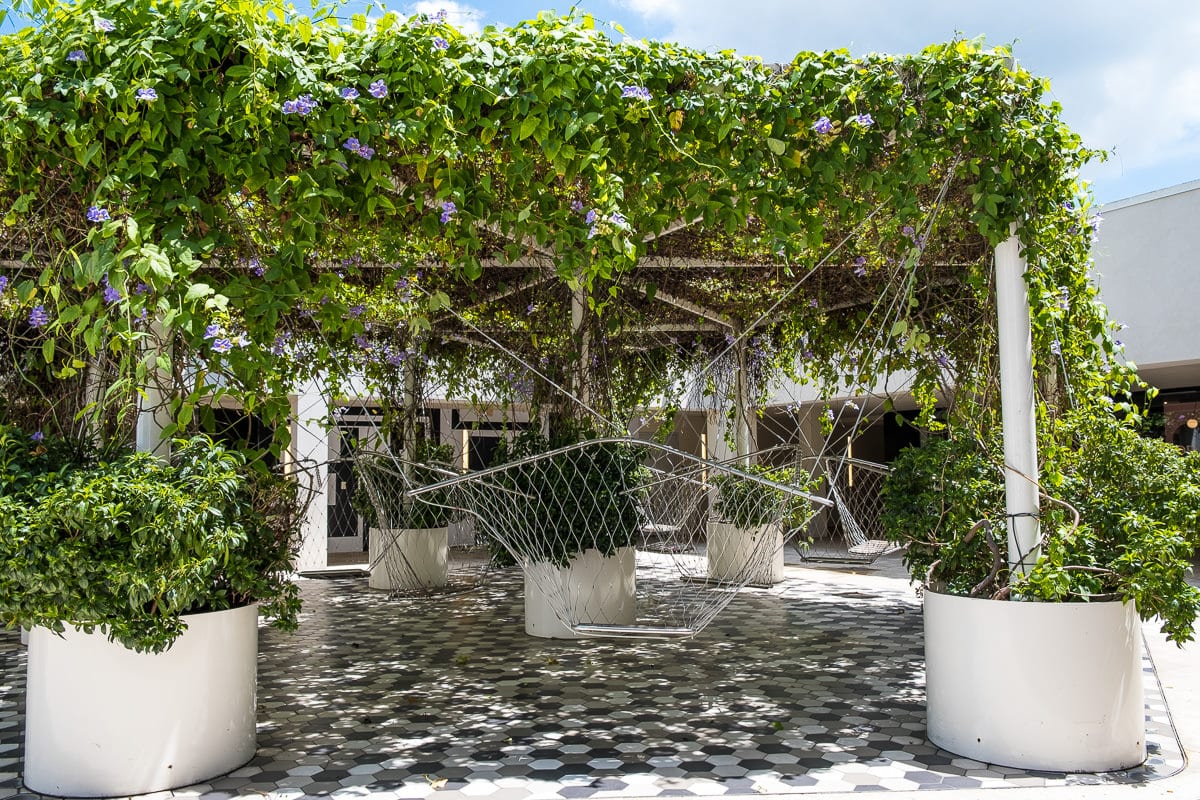 Dining
It's impossible to get a full taste of the Design District in one visit. That's partially because there are more than a dozen restaurants and a food hall with another dozen or so stalls. If you're looking for a ritzy place for the evening, go for Kaido, a Japanese speakeasy, or Swan and Bar Bevy, one of the area's newer spots owned by musician Pharrell Williams and Miami hospitality entrepreneur David Grutman. Laid back lunch and dinner options include Harry's Pizzeria, Michael's Genuine, and Ghee Indian Kitchen.
If you're looking for a quick coffee refuel, check out OTL or Ella, and go to MadLab Creamery or Aubi & Ramsa ice cream. (Psst. Aubi serves alcohol-infused creams.)
Gloria and Emilio Estefan fans should make it a point to dine at Estefan Kitchen, an upbeat Cuban restaurant created by the superstar couple. There's also the Dior café, which is located on the rooftop of the Dior store. It's definitely a sight worth seeing, but make note that a couple coffees and pastries may set you back $40 to $60 dollars. (Don't complain to me. I'm just the messenger!)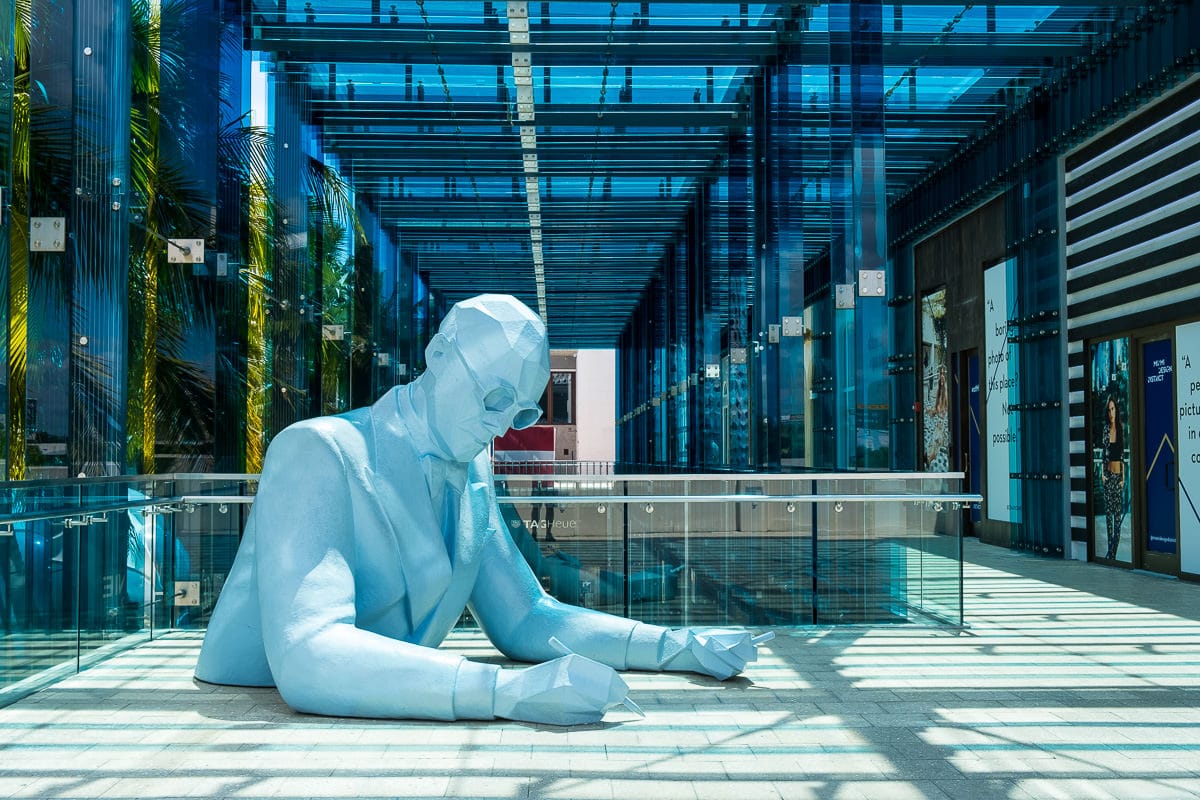 Don't Forget the Art!
As I mentioned before, the Design District is overflowing with public art. It's honestly quite magical. As you roam, make it a point to spot as many outdoor exhibits as possible. Visitors are encouraged to snap lots of photos too!
So about that ticket… when's your trip planned?