We're back with another edition of Purseonals. This time, join me as I take a deep-dive into my collection and pull out one of my most beloved handbags: the Fendi Petite 2Jours Leather Shopper. Though this style is slightly difficult to find brand new, it's actually readily available on the resale market (and priced quite affordably!) –– and if you've read any of my recent posts, you know how much I love a preloved find.
Aesthetics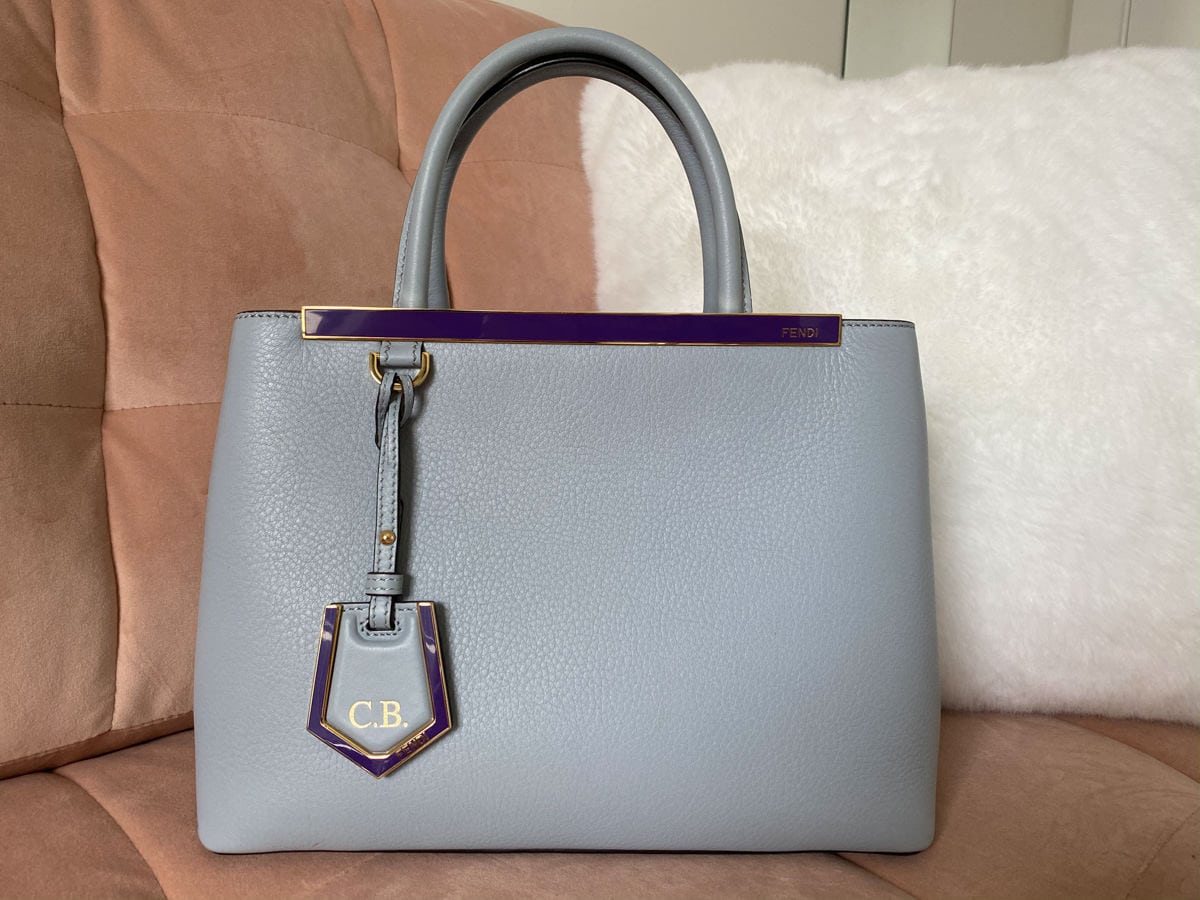 The aesthetics of this handbag need little introduction. It features an adorable powder blue color, which in some cases may be risky, though I've had no issues. With a simple and clean silver-tone hardware finish at the top, and a small "Fendi" engraved logo on the far right side, this bag is as understated as they come, especially in today's logo-loving climate.
I chose to get my handbag engraved at my local Fendi store in the Miami Design District with my initials, "C.B." Otherwise, the bag is pretty simple. Hardware across the handbag, from zippers to links, are silver-toned. There's a detachable flat shoulder strap, in powder blue, with a buckle adjustment, as well as protective feet at the base, three compartments, and a snap closure at the top. Thanks to its sturdy leather bottom portion, the bag maintains its boxy shape, whether or not I have it fully filled. Though I've used it off and on for about two years, it still looks new, which is a big plus for me.
Another added bonus is the ability to add a funky Fendi strap into the mix. While the powder blue is discrete, I can lock in a strap to add some extra pizzaz to the overall look (as detailed in the photos). I know what you're probably thinking right now, though: They're really expensive. I won't argue with that statement, though I've purchased all of my straps as consigned pieces. Retailing on average for about $1,100, the most I've ever paid is about $250. For me, the convenience, comfort, and added style that a Fendi strap brings is enough to justify the price, especially because I can mix and match them on many of my bags.
Usability + Functionality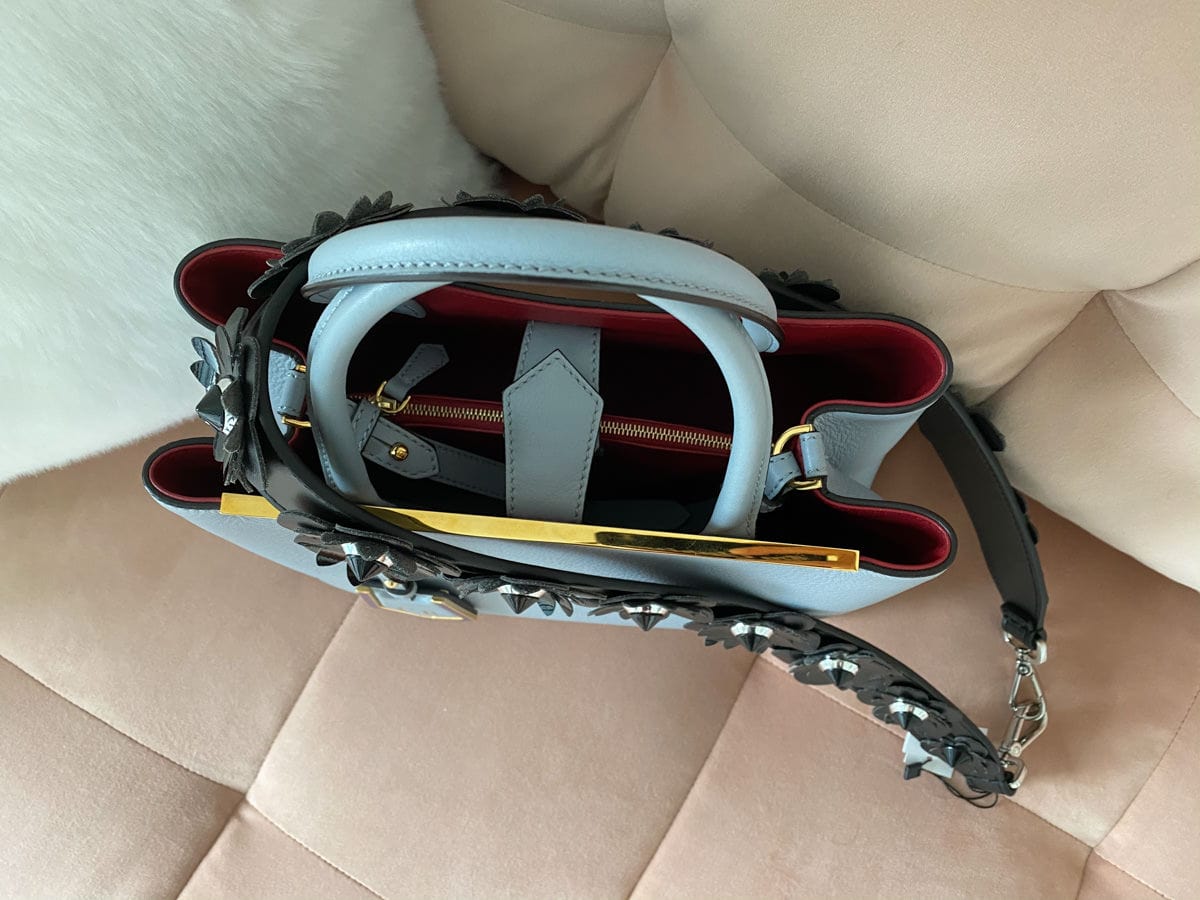 I'll admit this right off the bat: I have one qualm with the usability of this bag, and that is the lack of an overall top zipper. Though there is one interior compartment, which features a zipper, as well as a top clasp, the bag itself is largely open. Say I'm walking inside a crowded mall or on a busy street, I definitely find myself clutching the bag closer to me than I would if it was fully zipped up and closed.
Otherwise, the functionality of this style is an all-around win. Don't confuse its small size (hence the "petite" in the name) for its ability to hold a lot of stuff. Even better, the top handles and crossbody strap allow for various types of wear. In more upscale settings, I hold it by the handles; but during a casual errand run, I roam hands-free with the crossbody (or Fendi shoulder) strap. It's a true multi-wear bag.
Quality + Construction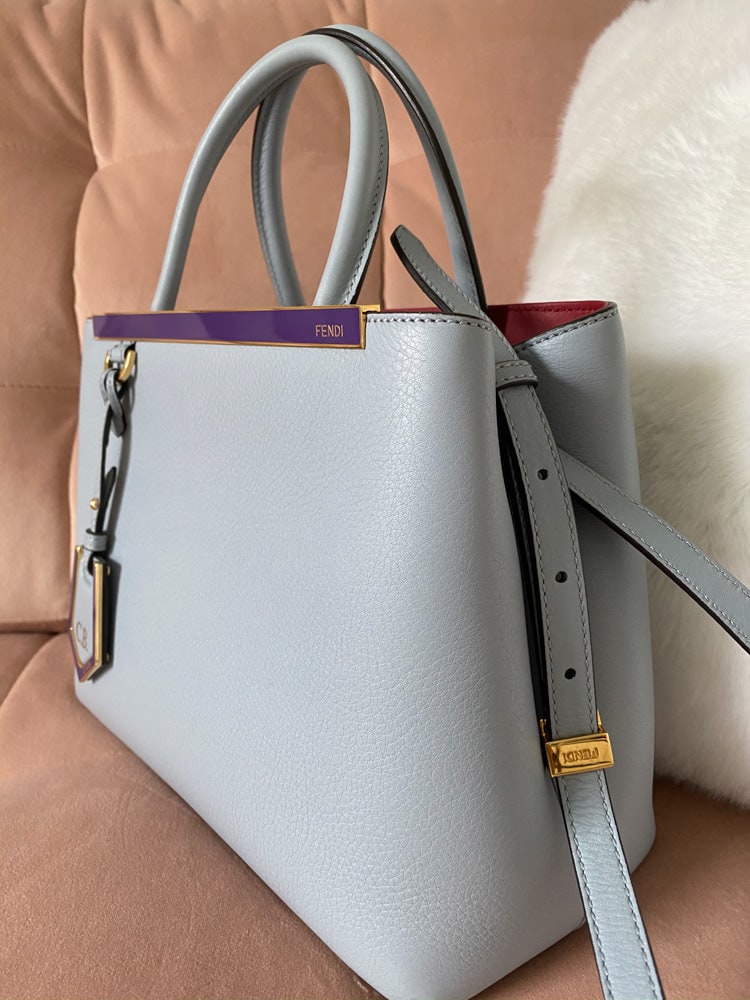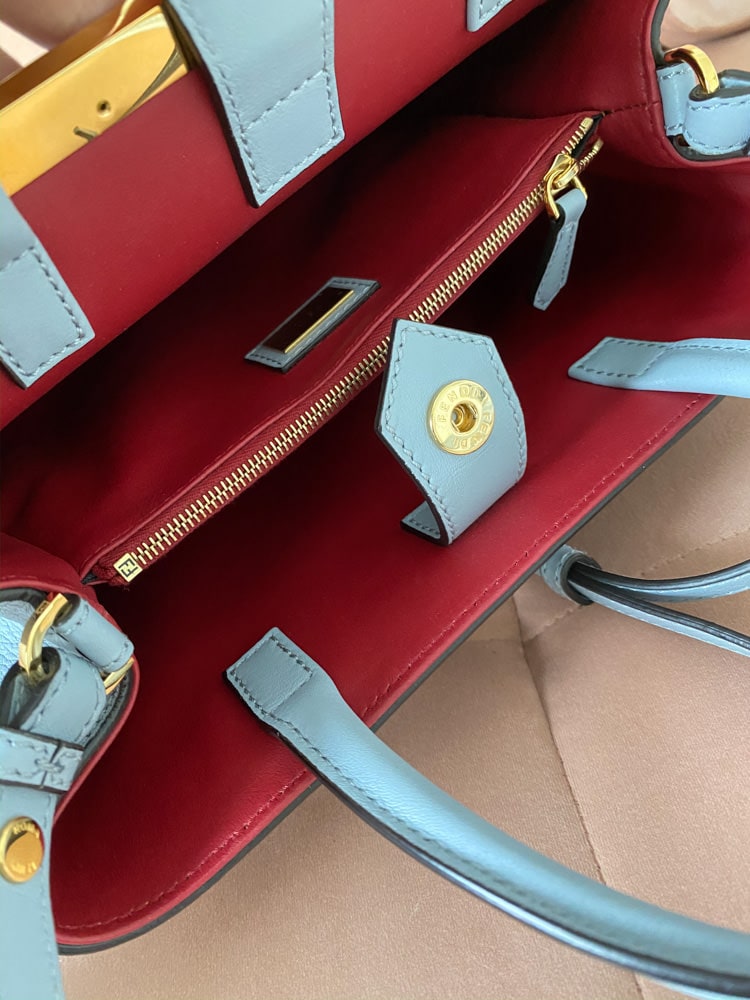 As mentioned earlier, the bag stands up and maintains its shape all on its own. Having purchased many bags in the last few years, I can't say the same for most of them. (Sigh.)
I'm a huge proponent of Fendi leather too, including soft calfskin. Though I was worried the leather would scratch, I can happily report the bag is still in immaculate condition, after countless wears.
For the typical price of a Fendi bag (give or take $2,000 to $3,500), I definitely think the quality of the leather and hardware is above average. This isn't my only Fendi (I have a soft calfskin camera bag and a handful of straps), which leads me to believe this standard of quality is maintained throughout the entire brand.
Price + Value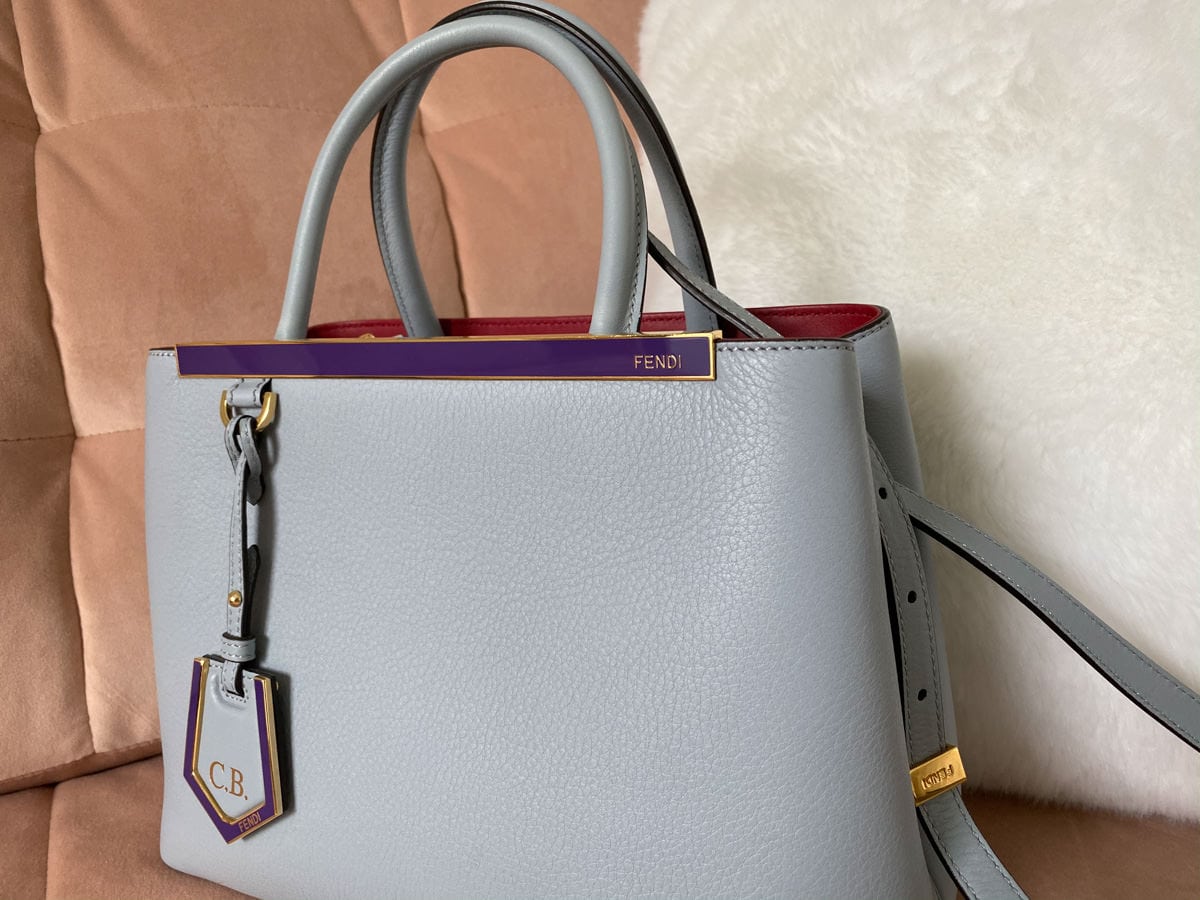 Years after purchasing this bag, I'm still very pleased with it. Though I will admit, I did not buy it for its resale power. As I briefly stated earlier, this bag is readily available on a handful of online consignment sites, including the RealReal, Fashionphile, and Yoogi's Closet. Bearing in mind overall condition, they average about $600 to $800, though the bag original retailed for just under $2,000.
There are pros and cons to this. If you're looking for a reliable luxury find without breaking the bank, you can scour the web and find a similar style to mine for about a quarter of the original cost. If you're looking for an investment piece, this is not that. (Most bags aren't, though. That's a story for another day!)
Staying Power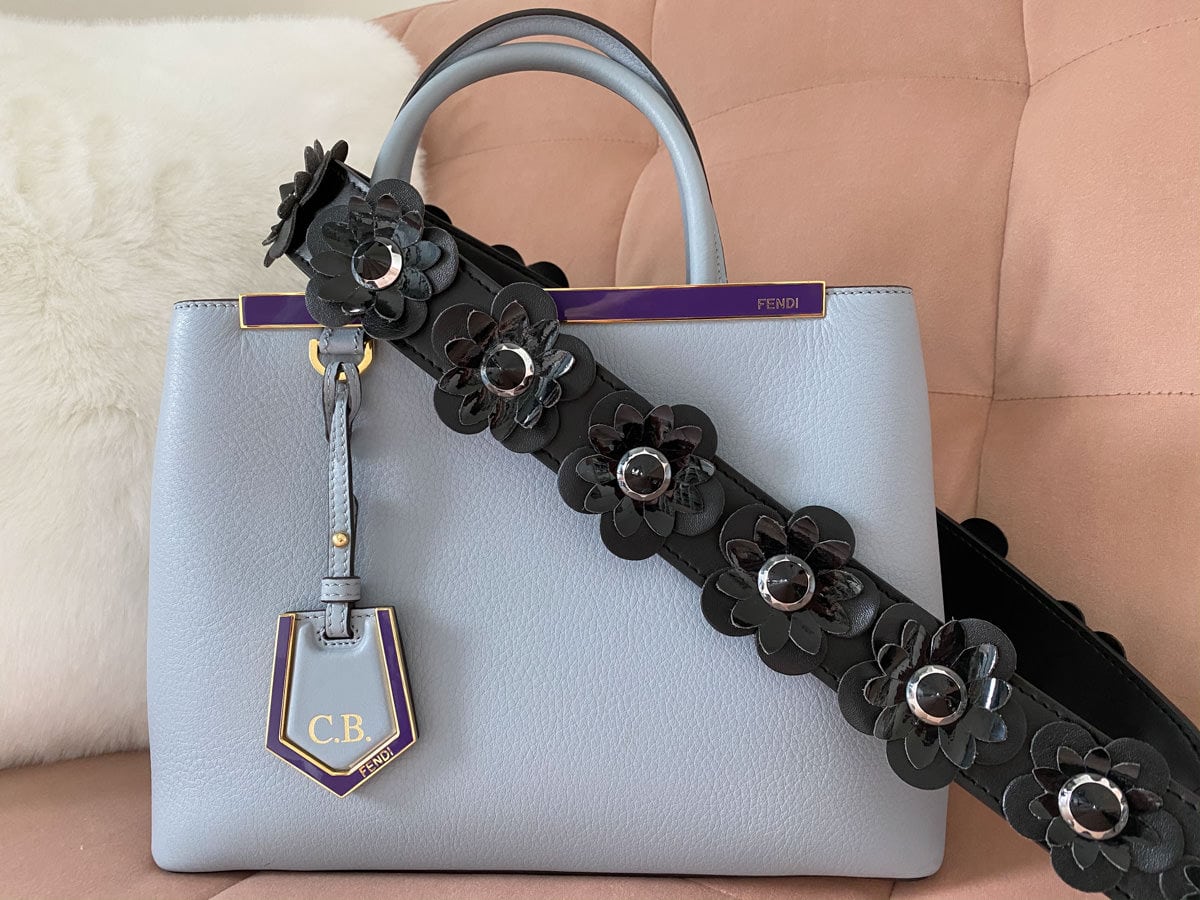 Going off what I just discussed, I think this bag's staying power is mixed. Fendi can stand the test of time, but this specific style is pretty much discontinued (unless buying on a consignment site). There are other similar styles to the 2Jours that are available to purchase brand new on the Fendi site, including the classic Peekaboo line.
Either way, I don't think you can go wrong with a Fendi purchase – new or old though. Especially a bag like the 2Jours, which is pretty timeless in terms of shape and color.
Overall Rating
As many of us continue to question whether buying luxury bags from certain brands is worth it, Fendi is.
Since 1925, the Italian fashion house has produced some of the biggest bag trends the world has ever seen. In fact, Karl Lagerfeld created Fendi's now-famed logo, the "double f," and it wasn't long after that until the brand was picked up by Marvin Traub, the President of Bloomingdale's, bringing Fendi to the U.S. for the first time. From the Spy Bag to the Baguette, Fendi has had almost a century of record success in the fashion world – and there's no sign of a slowdown.
Beyond its storied past, I believe Fendi creates some of the best quality bags on the market, whether you go for a consigned 2Jours or a newer style, like the Peekaboo.