After having Millie and Vaughn, my handbag contents have changed drastically (so have the bags I've carried). Of course I need a bigger bag, but I also have become quite obsessed with pouches inside of my bags for organization. One of the only ways I can find what I need in my bag is organizing it better, and that means putting essential items in specific pouches to make everything more seamless.
I've talked about it before, but both of my kids have severe food allergies and I need Epi Pens for both as well as Benadryl. These essential items don't need to be floating in my bag, they need a pouch to be placed in so that I can then grab and transfer from bag to bag. Of course, I can do so with any pouch, or even a ziplock bag, but I love having something a bit nicer to carry these items in. I also place my inhaler inside, so it's our own traveling medical pouch and while these items aren't 'fun' items, they are the most important things I carry on a daily basis.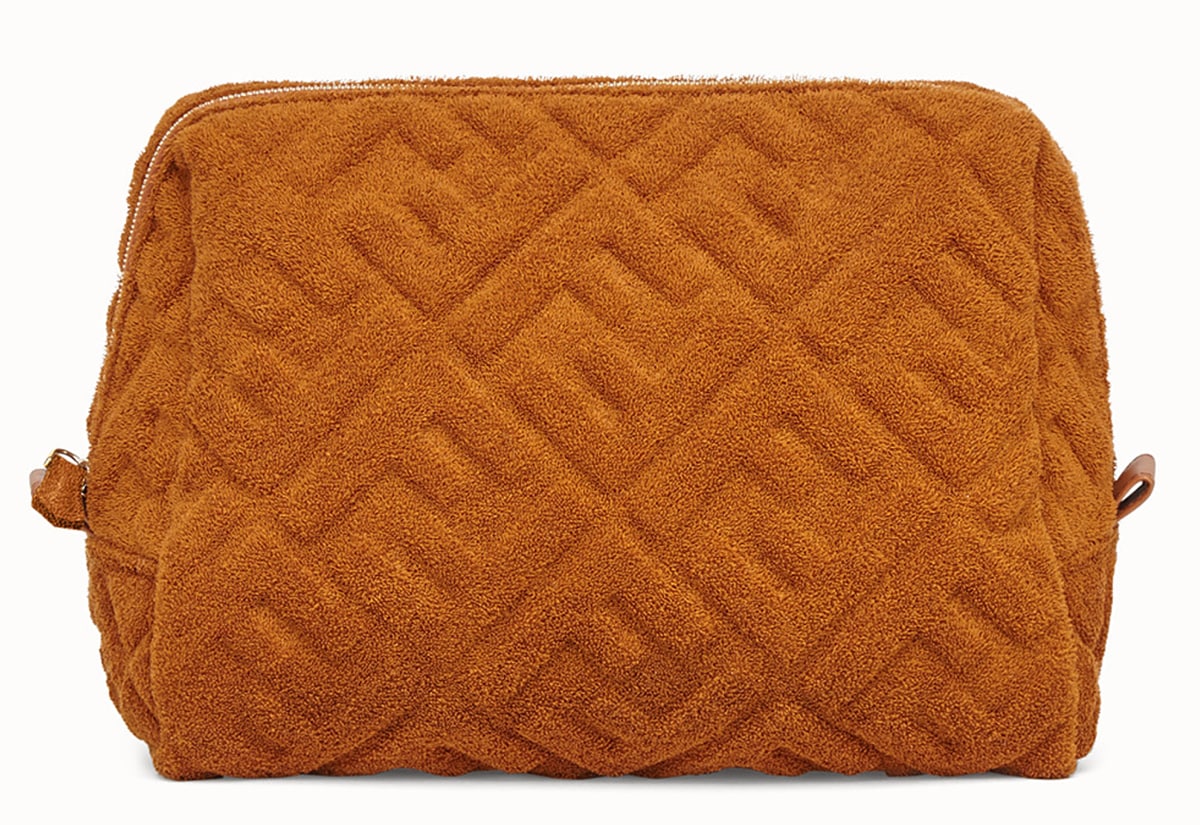 I have amassed a collection of pouches in different materials and sizes, but when I found this Fendi Makeup Pouch in terrycloth, I couldn't stop staring. I love the brown version of this pouch, it feels like an epic throwback accessory. The terrycloth gives off a very 70s vibe and Fendi offers it in both brown and pink. The terrycloth exterior features the FF motif and the interior offers an inside pocket.
This pouch wouldn't suit my medical pouch needs because it's really big, but I can always find use for a larger pouch (8.9″L x 6.3″H x 4.7″D) and this may just be what I wind up getting. This is one of those items that is begging to be touched, and I imagine using it in my carryon and if I need a portable pillow, taking it out, stuffing it, laying my head down, and calling it a day. Or think of how great your bathroom makeup selfies would look with this pretty little number on your counter. Purchase via Fendi for $770.